« The Soyciety Page: "Judge Nap" Shows Himself to be a Bluffer and an Incompetent Yet Again
|
Main
|
Ace Of Spades Funtime Activity Book ONT »
October 24, 2019
John Durham Has Reclassified Russian Hoax Inquiry as an Official DOJ Criminal Investigation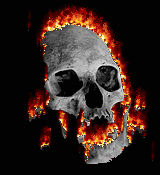 So many conspiracy theories, presented "without evidence" and "without foundation."
So many.
So, so many.
Whoa, first official comment coming in right to The Q:
62 There was no intent.

Posted by: Pine-scented Druid philosopher James Comey
Plus: Horowitz says Soon.
More: From Tami, Papadapolous is making the below claim, but I don't think he'd have much more information than anyone else, so this is his speculation.
@GeorgePapa19 6 minutes ago

Breaking: John Durham's investigation has officially morphed into a criminal investigation. When I said Mifsud and Downer were in on it together and Halper was there to provide cover, I was serious. Expect conspiracy charges to come out of this. Great day for America!