« The Media Isn't Just Burying the Hunter Biden Corruption Story. It's Also Burying the Story of Joe Biden's Brother, James Biden, and His Corruption, Too.
|
Main
|
The Morning Report - 10/8/19 »
October 07, 2019
Monday Overnight Open Thread (10/7/19)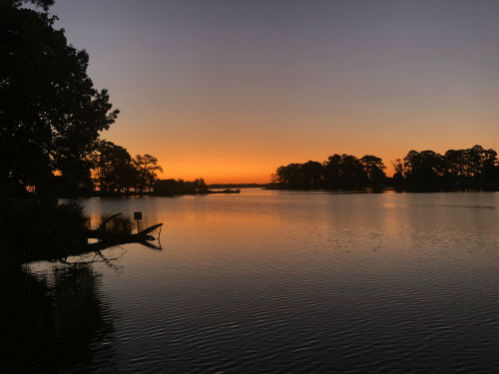 (H/T Hrothgar)
***
THE QUOTES OF THE DAY

Quote I

"I'm telling you right now he should have walked off that set. Chuck Todd is a disgrace to human kind. How this guy pretends still to be a journalist to this day an impairment. Calling out this network. Hey, guys, I usually don't do props here. Article let me read you the headline here. Ukrainian efforts to sabotage Trump backfire. That says Politico. That doesn't say Fox News. What's the date on this? January of 2017. Chuck Todd needs to resign in absolute disgrace. He should issue a full-throated apology to Ron Johnson and no credible Republican should appear on that network again." Dan Bongino

Quote II

"While Daryl has made it clear that his tweet does not represent the Rockets or the NBA, the values of the support individuals' educating themselves and sharing their views on matters important to them,. We have great respect for the history and culture of China and hope that sports and the NBA can be used as a unifying force to bridge cultural divides and bring people together." The NBA

Quote III

"We need to move away from coal, oil, and gas and phase out nuclear," Castro said. "Nuclear is definitely preferable when it comes to carbon emissions versus those other three and the way that I think about it is, sort of the worst-first approach to working on immediately getting the worst of the types of energy that produces carbon emissions out first." Democratic presidential candidate Julián Castro

Quote IV

Mitt Romney is a quisling hiding behind a phony shield of virtue, and if the rest of the Republican Party ever decide to follow his lead again, the Party will be doomed for a generation.

The grassroots will never support a quisling.John Nolte
***

Former TX Rep. Bobbi Francis O'Rourke thinks that illegal immigrants do not pose any danger to Americans.

The symbol of the Democratic Party is a jackass. And this jackass, Robert Francis O'Rourke doesn't care if another 3,000 Americans are killed. 3 of the 19 9/11 hijackers were here illegally.

The stats show that this unthinking pathetic demagogue is wrong.

Non-citizens accounted for 24 percent of all federal drug arrests, 25 percent of all federal property arrests, and 28 percent of all federal fraud arrests.

In 2018, a quarter of all federal drug arrests took place in the five judicial districts along the U.S.-Mexico border.

Politicians who declare their jurisdictions to be sanctuaries for illegal immigrants who commit crimes are needlessly endangering their law-abiding citizens.
Not only is O'Rourke wrong he is dead wrong. How many more Americans have to die before the blood on his hands and others of his ilk don't wash off?
***

President Trump once again makes the left go apoplectic. Former Reagan Attorney General Ed Meese to be given the Medal of Freedom.

President Trump will present the Medal of Freedom to former Attorney General Edwin Meese, the White House announced Monday.

The president will honor Meese on Tuesday during a ceremony at the White House. Meese, 87, served as attorney general during the Reagan administration and has been a member of multiple conservative think tanks, including The Heritage Foundation and the Federalist Society.
***

What a Trump press conference should look like.........NSFW-LANGUAGE
***

California, once known as the Land of Milk & Honey is now known as The Land of Shitty Cities.

Of the 50 most "miserable" cities in the United States, a whopping 20 percent of them reside in America's most radically left-wing state, California, according to analysis by Business Insider.

"We've identified the 50 most miserable cities in the US, using census data from 1,000 cities, taking into consideration population change … the percentage of people working, median household incomes, the percentage of people without healthcare, median commute times, and the number of people living in poverty," the outlet revealed late last month.

The states with the most miserable cities were the Democrat state of California with 10 cities, the Democrat state of New Jersey with nine cities and the swing state of Florida with six cities.
***

Have you seen the television advertising for cars with automatic braking? Well, that guy on the commercial was lucky. Many test dummies aren't.

High-tech safety features are almost ubiquitous in new cars, but new research shows that when it's most needed, the technology might not do much to save lives.

In tests by the American Automobile Association (AAA), automatic braking only prevented a collision with an adult less than half of the time. For children, a collision was only avoided 11% of the time at 20 miles per hour.
***

As the march for electric cars continues, General Motors workers are fighting for their careers.

From the outside looking in, the talks between the United Auto Workers' (UAW) striking members and the management of General Motors look like normal disagreements over pay. In reality, they're really about the future of cars in the U.S.

UAW members' anxieties and uncertainties are actually shared by GM GM, -0.20% and most other automakers, which know that it's no longer a question of when internal combustion engine cars will be replaced by electric vehicles, but how quickly the changeover will take place.

The shift to electric means a fundamental transformation of what workers will do and how many are needed to do it.
***
The EU, should change its name to the International Nanny State.

The European Union's top court ruled on Thursday that its member states can order Facebook to remove 'illegal' or 'defamatory' posts and comments worldwide. Any content found objectionable by a national court belonging to the 28-member bloc can be deleted from the world's largest social network, the European Court of Justice (ECJ) in Luxembourg said.

The measure will not be restricted to specific statements deemed undesirable by a European court but will also apply to similar content elsewhere on Facebook. The social media platform will be obliged to "remove identical and, in certain circumstances, equivalent comments previously declared to be illegal," the ECJ said in a statement. "In addition, EU law does not preclude such an injunction from producing effects worldwide, within the framework of the relevant international law," the court added.

The court's judgement was in response to the case filed by Austria's Green Party politician Eva Glawischnig-Piesczek, after she was called a 'lousy traitor' and a member of a 'fascist party' in response to her demands for welfare payments to asylum seekers, Austrian public broadcaster ORF reported. Glawischnig-Piesczek was offended by these and similar comments attacking her views on immigration and sought legal recourse after Facebook initially refused to delete them.

So much for American blood and treasure used in WWII.
***

What is that shit on the radio? They sure don't make music like they use to. Why is that?

It turns out that my father isn't alone. As I've grown older, I'll often hear people my age say things like "they just don't make good music like they used to."

Why does this happen?

Luckily, my background as a psychologist has given me some insights into this puzzle.

We know that musical tastes begin to crystallize as early as age 13 or 14. By the time we're in our early 20s, these tastes get locked into place pretty firmly.
THE ONT MUSICAL INTERLUDE

An interesting take on a classic....................

&&&
***

Puppies and loaded guns, never good but tonight's Genius Award Winner.

An Oklahoma woman underwent surgery after a dog shot her in the thigh in a pickup truck stopped at a railroad crossing.

The .22-caliber gun went off Thursday afternoon in Enid, Okla., when Molly, a yellow Labrador retriever puppy, jumped onto a back seat console, spooked by the passing train, according to news reports.
***

A quadriplegic man is able to walk. Tonight's Feel Good Story of The Day.

A quadriplegic has been able to walk and use his arms again after being fitted with a robotic skeleton controlled by his mind.

The 30-year-old, named only as Thibault, was paralysed from the neck down in 2015 after falling 50 feet (15m) from a nightclub roof.

But he has been able to move for the first time since his horrific injury through using the pioneering suit, following months of getting to grips with it.
***

Tonight's ONT has been brought to you by First Impressions.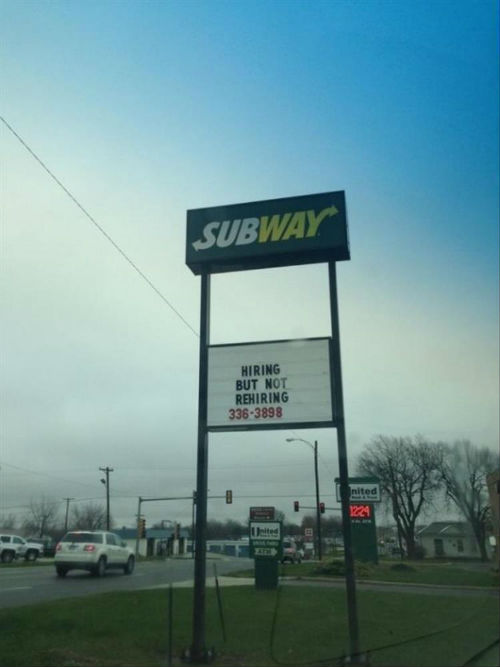 Notice: Posted with permission by the Ace Media Empire and AceCorp, LLC. ONT Tips, loose change, drink tokens and burner phones to petmorons at gmail dot com. Pumpkin spice to somebody else.

posted by Misanthropic Humanitarian at
10:03 PM
|
Access Comments