« Gun Thread: Guns For Sale [Weasel]
|
Main
|
The Morning Report - 10/7/19 »
October 06, 2019
Sunday Overnight Open Thread (10/6/19)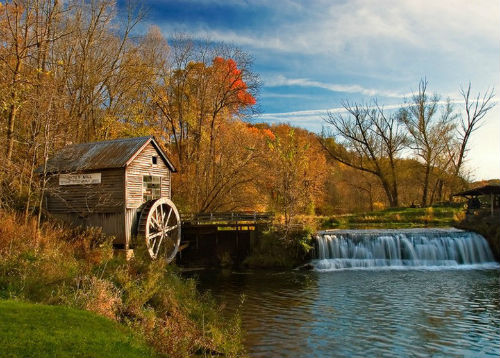 ***
THE QUOTES OF THE DAY

Quote I

"Most immigrants are not criminals, but when the immigrant population is overrepresented in almost every crime category, then there is a problem that we must dare to talk about." Jon Helgheim, immigration policy spokesman for the Norwegian party Fremskrittspartiet (FrP).

Quote II

I had a terrible dream.

I dreamed that I was a male "conservative thought leader."

I grifted.

I lost like a gentleman.

I was a sissy.

No woman wanted me.

I wrote for the Weekly Standard.

Luckily, when I woke up and I checked, my testicles were still there.

Ahoy. Kurt Schlichter

Quote III

'I think American citizens should be asking Mitch McConnell to exercise his prerogatives as majority leader and change the rules' Tom Fitton

Quote IV


"I filed this case because I believe it's very important that people understand that sanctity of marriage is important. Especially in this day and age when people question everyone's morals, people questions everyone's liability of a person and the state-backed me up on it,Kevin Howard.
***
If you enjoy pot, you may consider relocating to Gwinnett, GA.

A video of a Gwinnett County police officer handing back marijuana to a driver during a traffic stop has gone viral.

The video, which has more than 30,000 views on Facebook, shows the officer handing back the bag and saying, "You are more than welcome to have it back."

Gwinnett announced in August it will stop arresting anyone who has small amounts of marijuana. That's because hemp and marijuana are very hard to tell apart, AJC.com previously reported. The Georgia Hemp Farming Act, which became law in May, allows for licensed farmers to grow hemp.
***

My nomination for the Father of The Year Award.
Yes, it is a video. But trust me, it will make you smile.
***
When I want a burger and really want to virtue signal be a really cool dude I reach for the Hybrid burger.

But the brewery and pub chain's latest offering might just be the most unusual yet.


The company are offering customers a brand new hybrid burger, which is partly made up of a very surprising ingredient.

In attempt to bridge the gap between the worlds of meat eaters and non-meat eaters, they're serving up a patty made from half beef and half plant-based fake meat.
Just kidding, I enjoy 100% beef burgers. If I wanted plant based meal, I would get a salad or have coleslaw.
***
I think that most of us are sick and (add your own adjective here) tired of government employees not adhering to the constitution. University of Iowa administration may have to pay damages from their own check book.

In a decision last week, the U.S. District Court for the Southern District of Iowa sent a clear message to University of Iowa administrators — uphold students' rights to freedom of association or face personal liability.

During the summer of 2018, UIowa informed InterVarsity Christian Fellowship/USA, a registered student organization, that its requirement that leaders share the Christian faith was not in compliance with the UIowa Human Rights Policy because it restricted leadership based on religious beliefs. As a result, InterVarsity was deregistered as a student organization and became ineligible to receive funds from the university's mandatory Student Activities Fees, to appear in university publications, to reserve meeting space on campus, or to utilize university trademarks. At the same time, UIowa recognized other student organizations whose constitutions included language requiring members to adhere to the groups' mission, such as the National Society of Black Engineers and the Latina/o Graduate Student Association.

Later that summer, InterVarsity filed suit against UIowa, alleging it violated the First Amendment
***
The ONT Obituaries

Keith Richards? Still kicking...........
***

You don't always get what you want.

For some reason today people think that a company exists to virtue signal, and not to make money.

Take the fast-food behemoth McDonald's for example. The company makes burgers, and earns billions of dollars in the process. Now, activists want them to change their business model to appease a small percent of the population.

When asked why their London branch did not serve food that met Halal standards, McDonald's simply responded that it didn't make financial sense to change things up:

"Hi, we conducted a Halal trial a few years ago and learnt that Halal certified food is only popular with a very small percentage of customers. Given it would require significant changes to our kitchen procedures and supply chain, we have no plans to offer Halal food in the UK."
***

My Father would have snorted and told me to rake the damn leaves.

With October underway, it's time for fall foliage, and while the natural response to leaves dropping on your yard may be to reach for your rake, environmentalists in a new USA Today report say that may actually be harmful.

In 2015, yard trimmings and leaves generated 34.7 tons of waste, which accounted for 13 percent of all waste generation. Of those 34.7 tons, 10.8 million went to landfills instead of being composted or mulched. "The worst thing you can do is put [leaves] in bags and send them to landfills," David Mizejewski, a naturalist at the National Wildlife Federation, told USA Today. He noted that in addition to taking up space, leaves in landfills can break down with other organic materials to create methane, the greenhouse gas that contributes to climate change.
***

Jeez, with Republicans like this who needs them? Ohio Gov. Mike DeWine (RINO) wants to roll out "Red Flag" gun laws.

Ohio Governor Mike DeWine will officially release the legislative language for several gun control proposals on Monday, including a "red flag" law as well as expanding the background check requirements for firearms transfers in Ohio, but it remains to be seen if any of the governor's proposals can muster the support they need to pass out of the legislature. The Republican-dominated House and Senate are not rubber stamps for any of the governor's proposals, and in fact lawmakers have already introduced several alternatives to DeWine's legislation.
***
THE ONT MUSICAL INTERLUDE
On this day: October 6, 2011 - Starship
Starship's 'We Built This City' was named 'the worst song of the 1980s' in a poll by Rolling Stone magazine. 'The Final Countdown' by the Swedish band Europe came in second and 'Lady in Red' by Chris de Burgh was third. Also making the top five were Wham!'s 'Wake Me Up (Before You Go Go)' and 'The Safety Dance' by Men Without Hats. via thisdayinmusic.com
***
Florida by Osmosis? An Alabama resident and tonight's Genius Award Winner.

An Alabama woman concerned that her methamphetamine may have been tainted with another drug asked police to test her stash, a service request that resulted in her arrest for possession of a controlled substance.

Cops report that Jennifer Colyne Hall, 48, called police dispatch Wednesday seeking assistance.

When Limestone County Sheriff's Office deputies subsequently arrived at Hall's residence in Toney, a Huntsville suburb, she presented them with a clear plastic bag she had removed from a baby wipes container.

"I want this dope tested," declared Hall, who added tha
***

Country singer Luke Combs is our Tonight's Feel Good Story of The Day.

Country music star Luke Combs brought the entire crowd at Missouri State University to tears after he brought a boy named Hudson on stage who was holding a sign that read "This St. Jude Kid Loves You."

"I asked Hudson when I had him, I said, 'Hey … it's pretty scary up here isn't it?' He said, 'Yeah.' And, I said, 'Do you want to stay or do you want to go?" Combs said to the crowd. "And he said he wanted to stay."
***
Tonight's ONT has been brought to you by That Time Of Year Thing.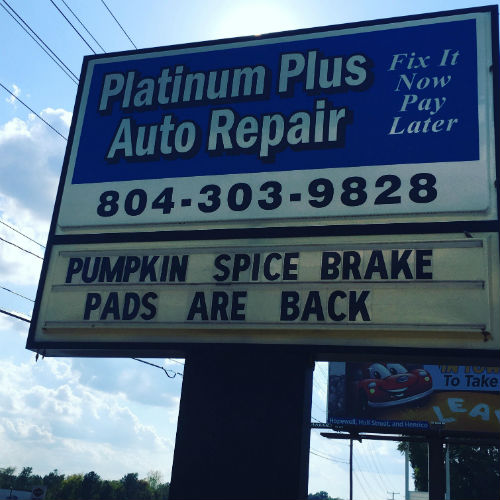 Notice: Posted with permission by the Ace Media Empire and AceCorp, LLC. Management, staff and sponsors are indifferent to pumpkin. Your mileage may vary.


posted by Misanthropic Humanitarian at
09:45 PM
|
Access Comments