« Trump: I'm Releasing the Transcript of My Call with the President of Ukraine
Obama Official Jon Favreau: No! Don't Read the Transcript! It's a Trap!!!
|
Main
|
Rashida Tlaib Concocts Conspiracy Theory as She Berates Vaping Advocate »
September 24, 2019
Pelosi to Announce Impeachment Inquiry;
"Whistleblower" Being Represented by.... Former Schumer Staffer and Hillary Clinton Campaign Operative
Oh.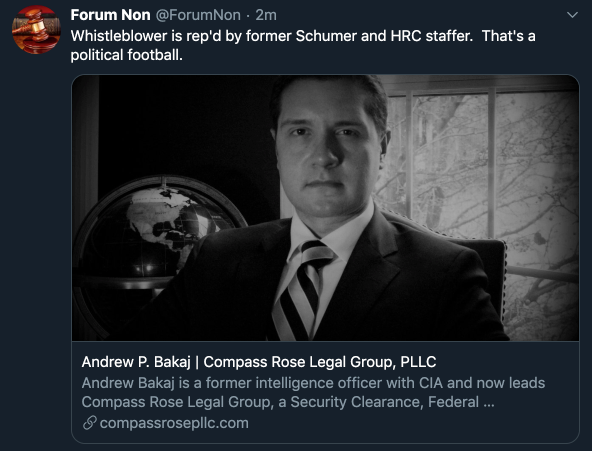 This guy works for a firm that pays "whistleblowers" to lodge complaints against Trump.
The anonymous U.S. intelligence official accusing President Trump of improperly pressuring Ukraine to investigate Joe Biden is represented by two lawyers who run a group that offers financial help to fired whistleblowers.

Whistleblower Aid was launched in September 2017 — eight months after Trump's inauguration — with an advertising blitz that involved mobile billboards being driven close to the White House, Congress, outside the Pentagon, and around the headquarters of the CIA and National Security Agency.

The group's pledge of support, in addition to free legal representation including rent and mortgage assistance, media coaching, and doctor's bills and counseling, is controversial among lawyers. Critics say it violates attorney ethics.
Coincidentally, one of the lawyers here is Mark Zaid, who has some kind of an arrangement with the attorneys defending leftwing thug Mark Waid against a lawsuit designed to get a company to terminate its contract with Ya Boi Zack.

Oh well I'm sure the whistleblower herself will not turn out to have been an Obama political appointee who "embedded" herself in the allegedly non-political civil service ranks.
Meanwhile, before finding out that this was yet another information operation conducted by a Hillary Clinton loyalist, the polling on impeachment already looked ghastly for Democrats and NeverTrump Fussyboys (but I repeat myself).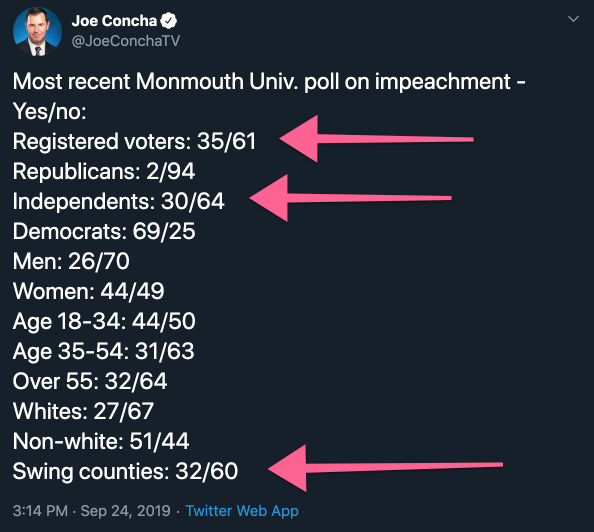 So what's driving this?
#Woke-ingClassWhites. The White Knights of St. Greta.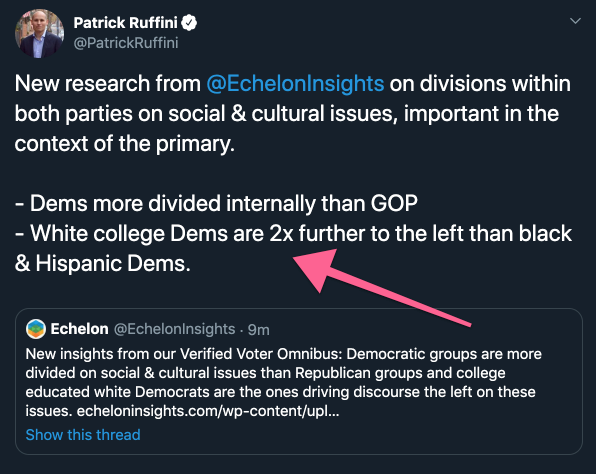 More: Biden's Transcripts Demanded.


posted by Ace of Spades at
04:15 PM
|
Access Comments