« Gun Thread: Quick Draw [Weasel]
|
Main
|
The Morning Report - 9/23/19 »
September 22, 2019
Sunday Overnight Open Thread (9/22/19)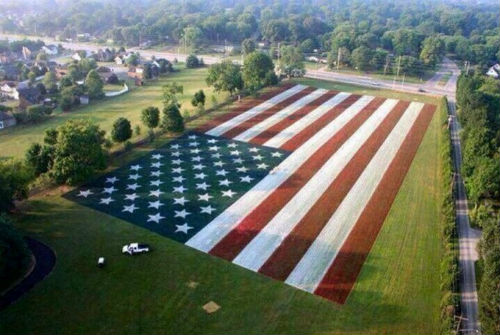 ***
THE QUOTES OF THE DAY

Quote I

"Further, illegal and inadmissible aliens are increasing housing demand and draining resources. Instead of protecting the most vulnerable Americans from the economic impacts of illegal immigration, California has doubled down on sanctuary State and city policies and provided benefits to illegal and inadmissible aliens." Housing and Urban Development Secretary Ben Carson, M.D.

Quote II

"Each and every voice is necessary to bring change. My name is Alyssa Wiseman, and I am here as a concerned citizen. As a child, I should not have to worry about my future. But my future is in jeopardy. All of our futures are in jeopardy. Your children's futures are in jeopardy. We have only 11 years to rectify decades of damage that we have inflicted on our planet. And only 18 months until some damages are irreversible. We no longer have the luxury of time. We do not have the luxury of gradual change. We are in the midst of a global emergency. And we must act fast if we want to survive." Alyssa Wiseman

Quote III

"We had never heard about this, had never heard about marijuana causing any vomiting. He and I were like, 'Yeah, I think it's something else. Brian did not believe that was what it was because of everything we had ever been told about marijuana. … It didn't make any sense." Regina Denny
***
Paul Joseph Watson on Justin Trudeau...........

***

Another corporation has gone woke, Trader Joe's.

People for the Ethical Treatment of Animals (PETA) had a victory of sorts this week. The animal rights group praised Trader Joe's after the company decided to redesign some of its product packaging. One major change will be the removal of circus elephants.

PETA told Fox News in a statement that they had previously reached out to Trader Joe's about their use of circus elephants on the packaging for products like peanuts, toilet paper, and peanut butter. PETA took issue with the images because of the historical "standard practice to beat, shock, chain, and whip elephants" and other animals used in circus performances."
***

The world's most surveilled cities.
***

Former VP Joe Biden, critical thinker extraordinaire. 'Biden Says If Male Identifies As Woman He Should Be Housed With Female Inmates In Prison'
***

With allies like these, who needs enemies?H/T Bitter Clinger

Bomb-sniffing dogs the U.S. government sent the Kingdom of Jordan were treated so poorly that they "lost the will to work" and died, according to an inspector general report.
***

Before my knee was replaced I officiated three high school sports. Often my weekends were dealing with parents attempting to live vicariously through their children. I still miss reffing quite a bit. The parents are not one of those.


Youth sports officials and referees are quitting their jobs at record rates because of parents' poor behavior during games, reports said.

The National Federation of State High School Associations said 80 percent of officials quit before they reached the third-year mark on the job.
***

The Vikings, better fighting through agronomy.

The legendary Viking warriors known as berserkers were renowned for their ferocity in battle, purportedly fighting in a trancelike state of blind rage (berserkergang), howling like wild animals, biting their shields, and often unable to distinguish between friend and foe in the heat of battle. But historians know very little about the berserkers apart from scattered Old Norse myths and epic sagas. One intriguing hypothesis as to the source of their behavior is that the berserkers ingested a specific kind of mushroom with psychoactive properties. Now an ethnobotanist is challenging that hypothesis, suggesting in a recent paper in The Journal of Ethnopharmacology that henbane is a more likely candidate
***

Is America as racist and worth destroying as some would say? Thoughts and observations by Ammo Grrrll.

Then last Saturday night, we drove 50 miles to a play in Peoria, AZ. Suburban Arizona – the EPICENTER of intolerance, if you believe our betters. We were very early and stopped into a dark little bar for a drink. Two large Mexican bartenders were tending to three lesbian couples, a heterosexual couple, two elderly black men (not together), and a couple of Jewish geezers of late, late middle age. Most of the others seemed to be regulars. Nothing but friendliness, laughter, generous pours, and a very loud jukebox that careened wildly between country and rap. Mr. AG put in the earplugs he carries all the time and nursed his double-Jack.

So how is our rainbow Family of Man doing? Pretty damn well, all slanderous accounts to the contrary. Absent the race hustlers and people for whom stirring the perpetual grievance pot is a lucrative career, most of us get along just fine. And that's the truth.
***
Sen. Cory Booker needs $1.7 million by Sept. 30.

If he doesn't get it, he's likely going to be out of the 2020 presidential campaign, according to a staff memo obtained by NBC News' Alex Seitz-Wald.

"Without a fundraising surge to close out this quarter, we do not see a legitimate long-term path forward," campaign manager Addisu Demissie wrote in the memo. "The next 10 days will determine whether Cory Booker can stay in this race."
***
THE ONT MUSICAL INTERLUDE
&&&
Born on this day: September 22, 1958 - Joan Jett
Joan Jett, American rock guitarist, singer, songwriter, producer. Founding member of The Runaways and with Joan Jett & the Blackhearts scored the 1982 US No.1 & UK No.4 single 'I Love Rock 'n' Roll'. She is also known as the Godmother of Punk. via thisdayinmusic.com
***
"To be fair, this was not the most difficult crime to solve. Both the victim and the deputies simply followed the trailer tracks left behind," Genius Award Winner.

LAKELAND, Fla. - Thieves left a trail leading to a stolen barbeque grill trailer and the arrest of five people, including a man with three active warrants, Jimbob Bearden, according to a Polk County Sheriff's Office Facebook post.


A barbeque grill trailer was marked for sale on Sleepy Hill Road in Lakeland, where the owner had chained it and flattened a tire as a precautionary measure against thieves.
***

Bikers have a long memory. Tonight's Feel Good Story of The Day.

One year ago, Daryn Sturch, a nurse, and her daughter came upon an accident involving several motorcyclists of the Milwaukee Iron.

"I stayed with them and did the best I could to triage them and keep them awake and calm," Sturch said, adding that all five bikers involved in the crash had sustained "severe" injuries.

After the accident, Sturch began receiving an outpouring of thank you messages from the bikers associated with Milwaukee Iron.

So, when Sturch announced on Facebook that her daughter was setting up a lemonade stand, one of the bikers saw the post.
***
Weekly commenter stats for week of 9-22-2019
Top 10 commenters:
1 [661 comments] 'Anon a mouse' [92.79 posts/day]
2 [443 comments] 'Miklos, vaguely recalling'
3 [428 comments] 'Insomniac'
4 [358 comments] 'Lurking Lurker - Not In My Purview'
5 [349 comments] 'flounder, rebel, vulgarian, deplorable, winner'
6 [347 comments] 'rickb223'
7 [334 comments] 'Tom Servo'
8 [317 comments] 'Yudhishthira's Dice'
9 [310 comments] 'Lizzy'
10 [304 comments] 'boulder t'hobo'
Top 10 sockpuppeteers:
1 [433 names] 'Miklos, vaguely recalling' [60.78 unique names/day]
2 [94 names] 'My Pimp Shot My Dealer'
3 [43 names] 'joncelli, because somebody had to'
4 [41 names] 'Wine Moms'
5 [30 names] 'freaked'
6 [27 names] 'Hands'
7 [26 names] 'Adirondack Patriot'
8 [24 names] 'Master Beto'
9 [23 names] 'Lurking Lurker - Not In My Purview'
10 [23 names] 'Meade Lux Lewis'
***

Tonight's ONT has been brought to you by Form.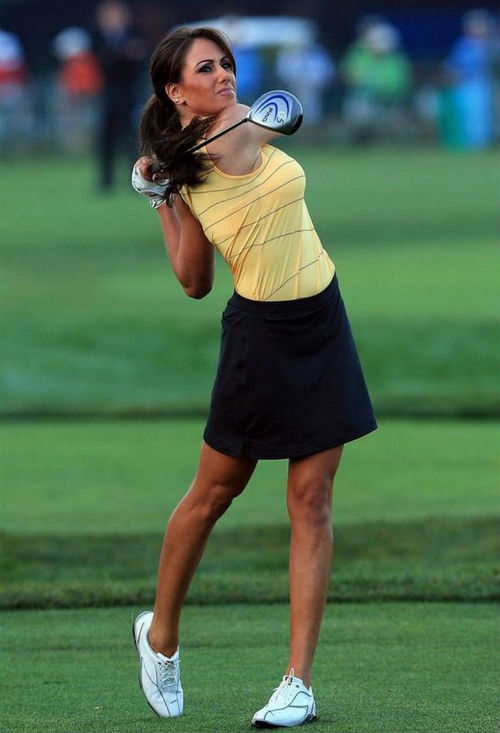 Notice: Posted with permission by the Ace Media Empire and more specifically by AceCorp, LLC. Platinum subscriptions #2Weeks. Loose change, drink tokens and burner phones to petmorons at gmail dot com.


posted by Misanthropic Humanitarian at
09:30 PM
|
Access Comments