« NYT's Maggie Haberman Brags That the NYT Already Had the Information that Leland Keyser Was Pressured by Ford's Friends;
But Then Gets Quiet When Asked, "Why Didn't the NYT Report It, Then?"
|
Main
|
The Morning Report - 9/18/19 »
September 17, 2019
Tuesday Overnight Open Thread (9/17/19)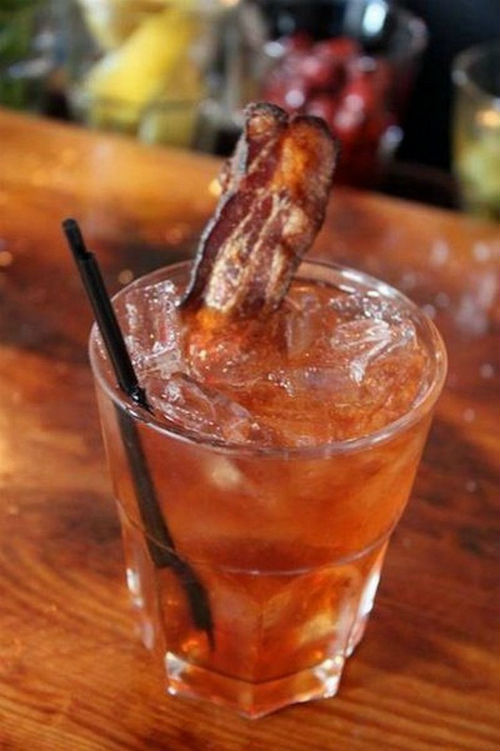 THE QUOTES OF THE DAY

Quote I


"I am resigning effective immediately from my position in CSAIL at MIT," "I am doing this due to pressure on MIT and me over a series of misunderstandings and mischaracterizations." Richard Stallman

Quote II

"It's this idea that you are not your body. You are an extension of the power that created the whole universe. That's drag. We are all God in drag," he said. "And that is a radical thought for most people to envelope, because the ego says, 'No. I am whatever it says on my driver's license." RuPaul

Quote III

"There's a good model for this in World War II, the home front efforts that regular Americans made regardless of their political leanings or their socioeconomic backgrounds, driving at 35 miles per hour," Foer said. "We had a 94 percent income tax, highest rate income tax. We had rations on foods and a really wonderful fireside chat that I could never imagine our president giving, but FDR gave at the time." Jonathan Safran Foer

Quote IV

"We are not your prostitutes. You are not our pimp." Rep. Tulsi Gabbard (D-HI)
***

Ken Mulhollon is my kind of Educator. He did what somebody's father should have done a long time ago.

The mother of a student who was tackled by a football coach while running onto the field during a game earlier this month at Wilmot High School wants to see the coach fired, according to a report.

The Kenosha News is reporting that Rebecca Langel would like the school to take action against the assistant coach who tackled her son after he and another student ran onto the field while the game was ongoing.

Video of the incident, which was captured by a fan in attendance and shared on social media sites, including Barstool.com, shows the coach bringing down one student around his neck. The coach then dragged the student by his shirt for a few yards before escorting him over the bench area.
Rebecca Langel should be ashamed of her son and her parenting skills. Great video of the event, you really should check it out.
***
H/T chavez the hugo
***

Boy oh boy, this will be riveting television. Or not.

Pose actress and star of the next installment of American Horror Story Angelica Ross will host the national 2020 Presidential Candidate Forum on LGBTQ Issues. Confirmed to participate are Joe Biden, Cory Booker, Pete Buttigieg, Julián Castro, Tulsi Gabbard, Kamala Harris, Amy Klobuchar, Joe Sestak, Elizabeth Warren and Marianne Williamson. The forum is presented by GLAAD, One Iowa, The Gazette and The Advocate and will be livestreamed from Coe College's Sinclair Auditorium in Cedar Rapids, Iowa on September 20 at 7 P.M. CT. Country artist and contestant on season 11 of The Voice Billy Gilman is set to perform the National Anthem at the event.

Free "transitional drugs & hormone therapy. Free to low cost addadictome surgery and reduced clothing to help the new Trans.
No word if the bath house scene will be cleaned up. How many shots will you drink when you hear the word homophobe?
***
0-2 in his last two elections, Robert Francis O'Rourke wants to be remembered for something. Well mission accomplished fantastic gun salesman.

In response to Beto O'Rourke's "Hell, yes, we're going to take your AR-15, your AK-47" threat, a Tempe, Arizona gun store owner ran a "Beto Specials" promotion the next morning – selling out of both types of rifles by that afternoon.

When O'Rourke made the claim during Thursday night's Democrat presidential candidate debate, Alpha Dog Firearms Owner Matt Boggs was outraged, he says in an interview with The HolloNet:

"I saw the comments that he made, and I was kinda like, 'You know what: the Hell with this guy.'"

Boggs said O'Rourke's made determined to sell more guns – even if it meant losing money on them. So, the next morning he announced his "Beto Specials" on AR15 and AK47 rifles on his store's Facebook page:

Beto O'Rourke said "hell yes we're taking your AR's". Well Beto, we're discounting AR15's to such a low price that EVERY AMERICAN can afford one. How about the low low price of just $349.99? Yeah, that works. Available online only. Go to www.alphadogfirearmsaz.com and look for all our AR15 and AK47 deals under the BETO SPECIALS tab. Deals and discounts will be added fresh all day!

Alpha Dog Firearms was so overwhelmed with customers – selling 200 rifles in two hours – that Boggs had to post an afternoon update on Facebook:

UPDATE: SOLD OUT. More deals will be on the website soon. Y'all broke our internet today!!!

Boggs and Alpha Dog Firearms are no strangers to colorful promotions. On Sunday, Alpha Dog hosted an "Area 51 Invasion Training" event at a local shooting range. "Come out to the Alien Shoot," Boggs says in a Facebook video live from the event.
I was speaking with an acquaintance one evening last week. We ended up talking about the whack jobs running for president. My friend basically said this, "I have one AR-15. I'm going to go out and buy 2 or 3 more just to piss them off."
***

I could have told you. And if you didn't believe me, you would have believed bluebell. Knives made of shit don't work. DUH.

Discouraged by the current era of fake news and alternative facts, Eren was inspired to recreate the frozen fecal knife from Wade's famous account as a way to illustrate the importance of data and scientific testing. He and his colleague, Michelle Bebber, decided to use their own feces for the experiments, rather than foisting the burden on some lowly graduate student. For eight days, Eren followed a diet rich in meats and fats, typical of what an Arctic diet would be: beef, turkey, salmon, perch, meatballs, sausages, salami, eggs, and the like.

"It was tougher than I thought having that much protein and so many fatty acids exclusively," he said. Meanwhile, Bebber kept to her typical Western diet as a control: yogurt, lentils and rice, cheeseburgers, bagels and cream cheese, spaghetti, and so forth. Then they each collected and froze their feces whenever they had bowel movements.

"It's funny, because we've got this amazing lab," said Eren, but for that week, "I'm not in the lab—I'm in my house pooping in a bag, making knives out of my own feces. It was sort of depressing."
***
There are many of us who don't need it faster. We need it more available, consistent and reasonably priced. Faster Wi-Fi officially launch.

The next generation of Wi-Fi has been trickling out over the past year, but this week, its launch is going to accelerate. The Wi-Fi Alliance, the organization that oversees implementation of the Wi-Fi standard, is launching its official Wi-Fi 6 certification program. That might sound boring, but it means the Wi-Fi 6 standard is truly ready to go, and tech companies will soon be able to advertise their products — mostly brand new ones — as certified to properly support Wi-Fi 6.

Wi-Fi 6 includes a bunch of new technologies that combine together to make Wi-Fi more efficient. This is particularly important because of just how many devices we all have these days — it's not unusual for a family to have a dozen or more gadgets all connected to a Wi-Fi network at once. "The home scenario today looks like the dense deployment of yesterday," says Kevin Robinson, marketing leader for the Wi-Fi Alliance.
***

Moar Central Control from our Comrade Bernie. Spend, spend and control, control, control. This time housing.

Sen. Bernie Sanders (I–Vt.) has released an ambitious housing plan that stays true to the candidate's interventionist brand of democratic socialism.

In a speech to trade union members in Las Vegas, Nevada, on Saturday, Sanders laid out his vision for tackling high housing costs, homelessness, and gentrification through a mix of nationwide rent control, increased federal spending on housing vouchers and public housing construction, and higher taxes on the wealthy.

"I don't have to tell anyone in America that we have an affordable housing crisis in Nevada, in Vermont, and all over this country that must be addressed," Sanders said. "It is unacceptable to me that over 18 million families in America today are paying more than 50 percent of their limited incomes on housing."

The most radical part of Sanders' plan is his call for a nationwide cap on rental prices above one and a half times the rate of inflation, or 3 percent, whichever is higher.
***

Don't f*ck with Mother Nature. Gene altered mosquitoes prove that Man isn't so superior after all.

On its surface, the plan was simple: gene-hack mosquitoes so their offspring immediately die, mix them with disease-spreading bugs in the wild, and watch the population drop off. Unfortunately, that didn't quite pan out.


The genetically-altered mosquitoes did mix with the wild population, and for a brief period the number of mosquitoes in Jacobino, Brazil did plummet, according to research published in Nature Scientific Reports last week.

But 18 months later the population bounced right back up, New Atlas reports - and even worse, the new genetic hybrids may be even more resilient to future attempts to quell their numbers.
***

What should be an outrage, unfortunately happens every day.

Teen Who Shot Houston Cop Was Released Without Paying Bail After Carjacking

The gunman who shot a Houston police officer multiple times during a violent crime spree on Sept. 12 had been released from jail on his own recognizance just days before the attack.

Brandon Bell, 17, and two other teens were arrested for allegedly carjacking a woman at gunpoint at she was passing out campaign fliers on Sept. 2, KPRC reported.

"'Get out of the car," he said, according to victim Tina Kingshill. "I got this gun and I will shoot you."

Bell also allegedly pointed the gun at another volunteer who was with Kingshill at the time.
***
There comes a time when you need to cut the umbilical cord. Technology is delaying that.

Parents are increasingly turning to third-party gadgets to keep track of their children's whereabouts, and Australian creators are jumping on the bandwagon.

Junior versions of smartwatches – scaled-down models of the all-in-one wristband favoured by many adults – are being fashioned for children, mostly with limited features that only exist for safety, rather than surfing the web.

Some offer the full breadth of the internet, while others restrict a child's access to the bare minimum, like phone calls to pre-programmed numbers.
***
THE ONT MUSICAL INTERLUDE
&&&
***
Three Genius Award Winners

'I can see paradise by the dashboard light'. Not one but two Genius Award Winners.

FERNANDINA BEACH, Fla. - Deputies say a Florida couple arrested on suspicion of cycling under the influence on Friday the 13th didn't let that stop them from having sex in the back of a patrol car.

This bizarre episode unfolded about 11:40 p.m. Friday night in Fernandina Beach, according to their arrest reports. A Nassau County deputy stopped the couple after they were nearly struck by a car they cut off while crossing South Fletcher Avenue. Smelling booze, the deputy placed both under arrest.

Things took a sordid turn when the arresting deputy noticed the couple had shed their clothes and were starting to have sex in the back of his patrol car. When deputies opened the car door to intervene, the naked man knocked a deputy to the ground and took off running into the night.
&&&
Here, hold my beer. Genius Award Winner.

A daredevil climbed a 30-foot electricity pole before accidentally shocking himself and plummeting to the ground.

Tyler Uher had been drinking before performing the high-risk stunt in front of a crowd of student outside a house party near Ohio University, Athens, on Friday night.

Footage shows the raucous crowd of students cheering as they look up at the man perched at the top of an electricity pole.
***

Expecting to find a vandal, this couple finds something completely different. Tonight's Feel Good Story of The Day.
Great video.
***
Tonight's ONT has been brought to you by Snacks.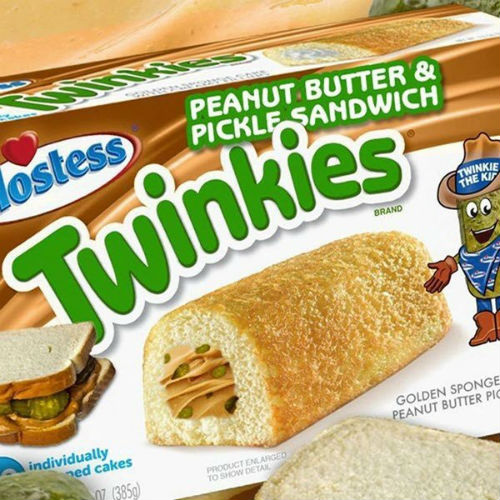 Notice: Posted with permission by the Ace Media Empire and AceCorp, LLC. No pickles or peanut butter were used in the manufacturing process of The ONT.


posted by Misanthropic Humanitarian at
10:04 PM
|
Access Comments