« The Occasional Fishing and Hunting Thread [Bandersnatch]
|
Main
|
Sunday Morning Book Thread 09-15-2019 »
September 14, 2019
Saturday Overnight Open Thread (9/14/19)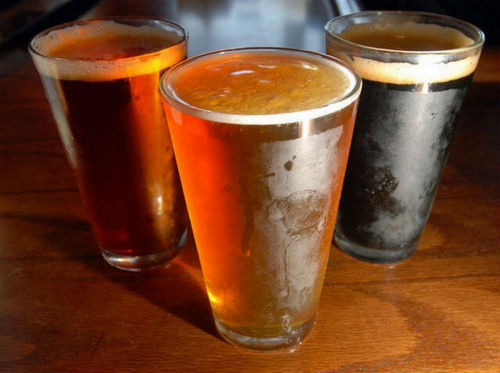 Saturday Gigs
***
The Saturday Night Joke

A friend told me about his trip out with his grandson. This is what he said. "Last week, I took my grandchildren to a restaurant. My 6 year-old grandson asked if he could say grace."
As we bowed our heads he said, "God is good, God is great. Thank you for the food and I would thank you even more if Grandpa gets us ice cream for dessert. And liberty, peace & justice for all. Amen!"
Along with the laughter and nodding of heads from the other customers nearby, I heard a woman at the next table remark, "That's what's wrong with this country. Kids today don't even know how to pray. Asking God for ice cream! Why -- I never!"
Hearing this, my grandson burst into tears and asked me, "Did I do it wrong Grandpa? Is God mad at me?"
After I assured him that he had done a terrific job and that God was certainly not mad at him, an elderly gentleman approached the table. He winked at my grandson and said, "I happen to know that God thought that was a great prayer." "Really?" my grandson asked.
"Cross my heart," the man replied. Then, in a theatrical whisper, he added (indicating the woman whose remark had started this whole thing), "Too bad she never asks God for ice cream. A little ice cream is sometimes good for the soul."
Naturally, I bought my grandchildren ice cream at the end of the meal. My grandson stared at his ice cream for a moment, and then he did something I will remember the rest of my life. He picked up his sundae and, without a word, walked over and placed it in front of the woman.
With a big smile he looked her in the eye and told her, "Here ma'am, this is for you, you grouchy old bitch. You must be a Democrat, shove it up your ass and cool off!"
Kinda brings a tear to your eye, doesn't it! H/T Legally Sufficient
***

There could be a newly named arena in Miami. The BBC?

The American Airlines Arena, aka The AAA, has been the home of Miami Heat since its construction in 1999. The times are changing, though, and American Airlines last year announced it was no longer looking to renew its sponsorship of the venue. A bidding war has begun, as companies jostle to become synonymous with the arena. If things go a certain online porn site's way, the Heat could soon be playing basketball games in The BangBros Center.

BangBros, a Miami-based porn site, said it has bid $10 million for 10 years of naming rights. The company said via tweet that it wishes to call the venue the BangBros Center, or BBC. You may need to UrbanDictionary what that acronym means, because the company definitely isn't alluding to the British Broadcast Corporation.
***

McDonalds is looking towards using AI in the drive-thru.

McDonald's is to replace human servers with voice-based technology in its US drive-throughs.

The fast-food chain hopes the AI technology will make the ordering process more efficient.

McDonald's is implementing the technology with the help of start-up Apprente, which it acquired this week.

The move comes amid concern about workers whose jobs may become obsolete as a result of automation and new technologies.
***

Tojo, the rum loving US "Airman".

Back in April 1943, in the depths of the Second World War, an American B-17 crash landed in the seaside town of Clonakilty, County Cork, southern Ireland.

Local Irish residents were astonished to find that one of the crew members who had landed in their midst wasn't actually an American or, in fact, a human being at all.

Rather, he was a small monkey called Tojo who'd been taken from his home in Morocco and placed aboard an American war plane which went by the name of "T'ain't a Bird".
***
***

Why does one eat plant based burgers? Virtue signaling? They certainly don't sound overly healthy.

The title question is being asked by Kate Bernot at The Takeout, and it's a good one. Before anyone starts imagining a totally meatless future (speaking of horror shows), we should figure out why so many people are flocking to plant-based "meat" like the Impossible Whopper and its cousins. Since experts are quickly concluding that these products are no healthier for you (or for the environment) than their traditional animal-based counterparts, what's the attraction making these offerings sustainable?

(Insert record scratch sound effect here.) Whoa! Hold on one second. Did someone just say that these "impossible" foods aren't any better for you? Wasn't that supposed to be the whole idea? As it turns out, they're not. So the people peddling them had better figure out another market hook if they want their businesses to continue booming.
***
***

Once again, The ONT Is Looking Out For You TM

A new research, based on data collected from some 3,500 people living in Switzerland, was published Monday in the journal Heart. The research found new evidence that daytime naps may be related towards a lower risk of heart attack or stroke. There's a catch, however: the naps should only be limited to a few times a week.

Research lead author Nadine Häusler, an internist at the University Hospital of Lausanne, stated that they looked into the lives of healthy adults. They found out that "people who take occasional naps — once or twice a week — had a lower risk for cardiovascular disease compared to people who were not napping at all.
***
It has taken many years. But, it has finally happened, Bob Ross art makes it to the Smithsonian.

In 1994, Bob Ross told talk show host Phil Donahue that his paintings would likely never hang in the Smithsonian, but it looks like the famous PBS painter may have spoken too soon.

The Smithsonian National Museum of American History in Washington, D.C. acquired four authentic Bob Ross paintings in March along with his original easel made from a step stool, paint brushes, and the palette used on The Joy of Painting, the now-classic public television show he hosted from 1983 to 1994, says Sarah Strohl, executive assistant at Bob Ross Inc., the company started by Ross that now manages his brand. When Strohl stumbled upon Ross's quote about his work never hanging in the Smithsonian, she was inspired to land at least one of his paintings there. "It was through a love of Bob and also being like, 'No Bob, you're wrong. You need to be in the Smithsonian."
***

It now costs $350,000 a year to live a middle-class lifestyle in a big city—here's a sad breakdown of why

Here's a sad reality: In order to raise a family in an expensive coastal city like San Francisco or New York, you've now got to make $350,000 or more a year.

You can certainly live on less, but it won't be easy if your goal is to raise a family, save for your children's education, save for your own home and save for retirement (so you can actually retire by a reasonable age).

A middle-class lifestyle is a reasonable ask. But thanks to inflation, it has gotten a lot more expensive if you want to have children. The median wealth of middle-income Americans has stayed flat for years, at about $87,140, according to the Federal Reserve's latest Survey of Consumer Finances. Yet, prices for things such as housing and college tuition have risen tremendously.
***

Time to put your big boy pants on.

***

Any Morons participate in Extreme Barbie Jeep Racing?
***

Opinions are like assholes, everybody has one. Guess orange wine is a no-go for the upper crust of New York.


Over the weekend, the New Yorker published a weird story that attempts to, once and for all, stop Big Orange Wine. In it, the author talks about visiting the land where this strange beverage has become de rigueur: an Italian restaurant in Brooklyn, where (gasp!) the children's menu has cheese older than some of its audience and all the wines are natural. And what was learned on this journey? That, uh, orange wine is not really about tasting good so much as it is about challenging your taste buds.

The story reads like one long troll, with the author describing his unpleasant experiences of drinking orange wines. He finds "undertones of acid reflux" in one, saying drinking it was "a test of stamina." He identifies what might've been "a hint of Goodyear rubber" in a Sicilian wine. In talking about an orange wine he actually likes, the 2017 Domaine Glinavos Paleokerisio, he notes that some orange wine geeks actually don't like it because of "its extreme pleasantness" and determines that orange wine mania is a trend driven by the "fervor of ideologues." Ultimately, orange wine is just another style of fermented grape juice but "an especially dramatic example of aggressions against taste buds." (Grub Street, for our part, likens orange wine to Bon Iver: Maybe it's not to everyone's taste, but there are many moments of joy to be found for the people who do like it.)
***
The ONT Musical Interlude
&&&
***
Spilling coffee is a no-no in my book. Spilling coffee on the control panel of a jet: Genius Award Winner.

A passenger aircraft with 337 people on board was forced to divert in February after the pilot spilled coffee on the controls panel, UK investigators say.

The Airbus A330-243 from Frankfurt, Germany, to Cancun, Mexico, had to land in Shannon, Ireland, the Air Accidents Investigation Branch (AAIB) reports .

This was because the pilots' audio control panels (ACP) started melting and there was smoke in the cockpit.

The pilots had to use oxygen masks. There were no injuries.
***

Tonight's ONT has been brought to you by Weekend Projects.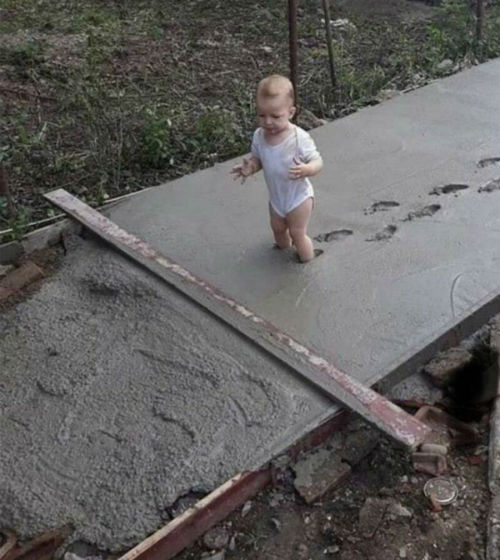 Notice: Posted with permission from someone at the Ace Media Empire. No one from AceCorp, LLC was located. No permission, no problem, eh?

posted by Misanthropic Humanitarian at
09:47 PM
|
Access Comments