« Saturday Overnight Open Thread (9/14/19)
|
Main
|
Importing Chinese Consumer Goods Is One Thing...Importing Their Authoritarian "Social Credit System" Is Something Entirely Different »
September 15, 2019
Sunday Morning Book Thread 09-15-2019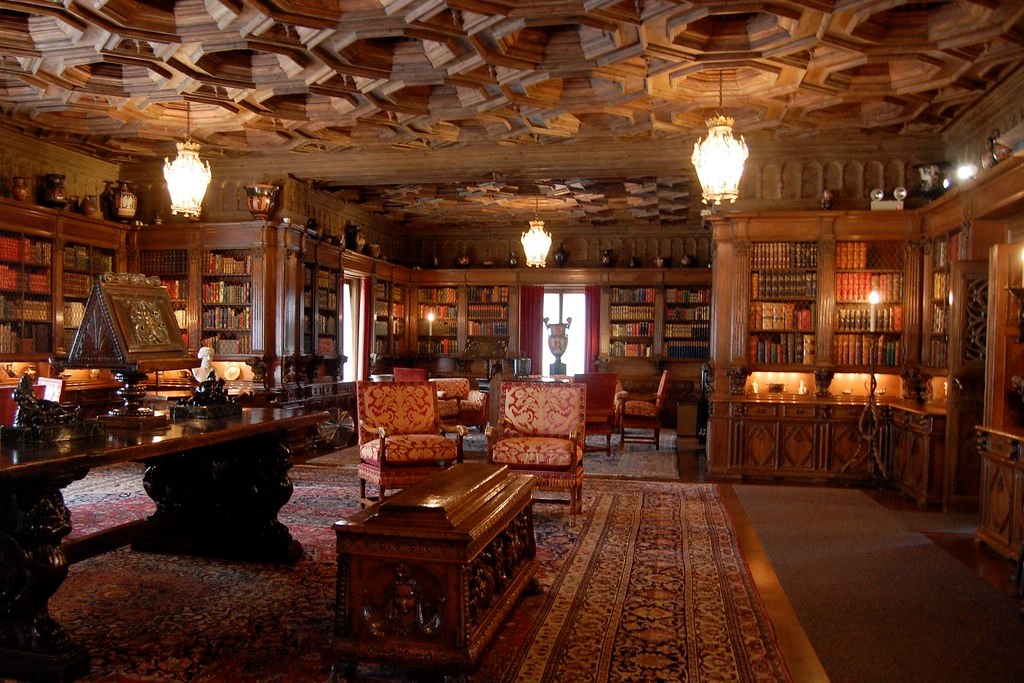 The REAL Hearst Castle Library

Good morning to all you 'rons, 'ettes, lurkers, and lurkettes, wine moms, frat bros, crétins sans pantalon (who are technically breaking the rules), maniacs, egomaniacs, kleptomaniacs, dipsomaniacs, nymphomaniacs, megalomaniacs, and, naturally, bibliomaniacs. Welcome once again to the stately, prestigious, internationally acclaimed and high-class Sunday Morning Book Thread, a weekly compendium of reviews, observations, snark, witty repartee, hilarious bon mots, and a continuing conversation on books, reading, spending way too much money on books, writing books, and publishing books by escaped oafs and oafettes who follow words with their fingers and whose lips move as they read. Unlike other AoSHQ comment threads, the Sunday Morning Book Thread is so hoity-toity, pants are required. Even if it's these pants, which, to tell you the truth, I'm not sure if they're pants or some crazy weird undiagnosed skin disease.


Pic Note:
345 [Last week's library pic] is NOT the Hearst Castle library. It is the Gothic Study. The Castle's library looks completely different.

Posted by: Rusty Nail at September 08, 2019 12:50 PM (/OqVH)
Quite right. I should've been more careful. Today's pic shows the actual library.
Update: Thanks to Chi-Town Jerry, here is a much larger, zoomable version of the library. So you can really examine all of the ornate stuff up close.

It Pays To Increase Your Word Power®
(h/t The French History Podcast for the graphic, which I think is fascinating)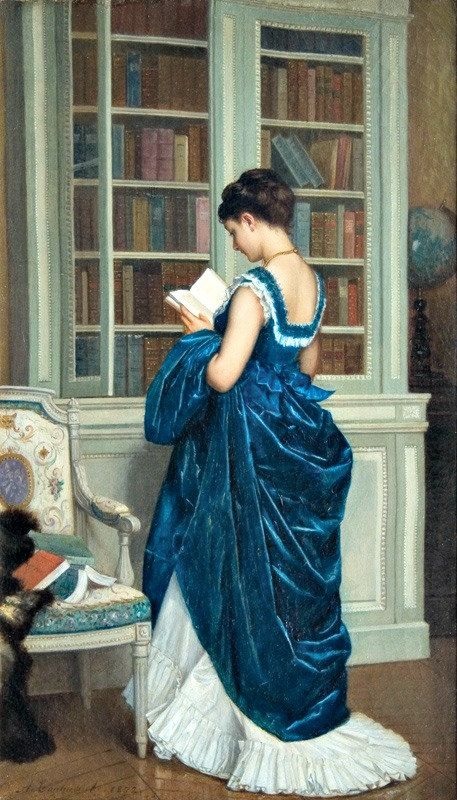 Free Speech For Me -- And For Thee
Somebody must be slipping up at the Guardian, because it published a review of a conservative (actually, libertarian) book that is not sneeringly dismissive. In fact, it's actually sympathetic:
When a member of the American Nazi party spoke at the University of California, Berkeley, in 1964, he did so at the invitation of a leftwing student group. As a stunt to promote the event – part of a series which also featured Malcolm X, the conservative William F Buckley, communists and a member of the fringe rightwing John Birch Society – the students wore Nazi uniforms.

All such guests were "greeted politely", according to the feminist scholar Jo Freeman, and no one tried to stop them speaking. Debates about what the speakers had said, not whether they should have been allowed to say it, "dominated student bull sessions for days".
The book is Panic Attack: Young Radicals in the Age of Trump by Robby Soave who writes for Reason.com. Yeah, I know. But he did good work helping to expose that UVA rape hoax, so I'll give him that.
Since the 2016 election, college campuses have erupted in violent protests, demands for safe spaces, and the silencing of views that activist groups find disagreeable. Who are the leaders behind these protests, and what do they want? In Panic Attack, libertarian journalist Robby Soave answers these questions by profiling young radicals from across the political spectrum...The result is a faithful cross-section of today's radical youth, which will appeal to libertarians, conservatives, centrist liberals, and anyone who is alarmed by the trampling of free speech and due process in the name of social justice.
The Guardian review calls Soave's book "a wake-up call that the woke won't read." Again, I don't know how this got published. Maybe the Guardian's hard-line commie editors were called in to a marathon struggle session that day.


Who Dis: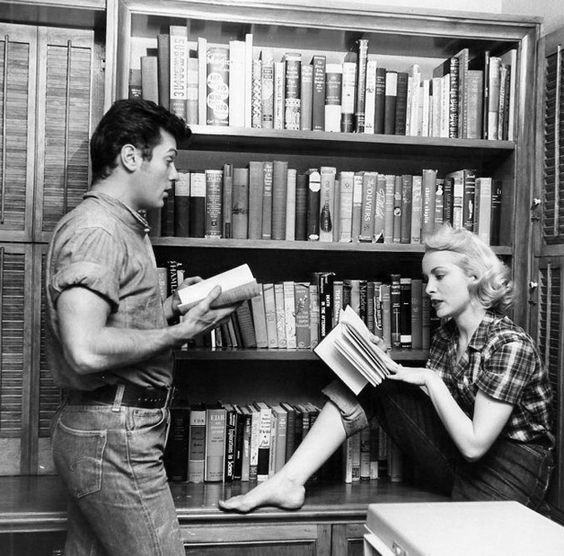 Moron Recommendations
58 Just finished A Little Rebellion, third in the Crimson World Series. Jay Allen.

Great Heinlein-esque space opera. The only problem is that I got to the end and see that there are six, count 'em, six more books in the series! I'm not sure I can stay with it that long.Seems to me a story can be told in a trilogy.

For those of us with shorter attention spans.

Posted by: RI Red at August 18, 2019 09:33 AM (RqZyu)
I'm finding it difficult to read even the 2nd book of any series I've started lately. But if your attention span is long enough you can get the first three Crimson World books in this collection, the second three in this collection, and the last three in this collection.
But while we're on the subject, this is an advert that appeared on the Book Series in Order site:
If you're a fan of standalone thrillers then be sure to read any of the standalones by Brad Parks. The guy is a master! I've read over 50 different authors of standalone thrillers in the last year and no-one stands out like Brad.
Parks has 3 standalones:
Say Nothing
Closer Than You Know
The Last Act
Let's look at the blurb for one of them, Closer Than You Know:
It was a lesson Melanie Barrick learned the hard way growing up in the constant upheaval of foster care. But now that she's survived into adulthood—with a loving husband, a steady job, and a beautiful baby boy named Alex—she thought that turmoil was behind her.

Until one Tuesday evening when she goes to pick up Alex from childcare only to discover he's been removed by Social Services. And no one will say why. It's a terrifying scenario for any parent, but doubly so for Melanie, who knows the unintended horrors of what everyone coldly calls "the system."

Her nightmare grows worse when she arrives home to learn her house has been raided by sheriff's deputies, who have found enough cocaine to send Melanie to prison for years. The evidence against her is overwhelming, and if Melanie can't prove her innocence, she'll lose Alex forever.
I used to have nightmare about scenarios like this when my kids were growing up. Not that somebody would plant bricks of cocaine throughout my house when I wasn't looking, but having the child protection services show up at my door and take my kids away for some bogus reason. I felt that all it would take would be one anonymous phone call from some malefactor claiming that OregonMuse abused his children and then it would be my responsibility to prove to CPS that I do NOT abuse my children and how can I prove a negative?
Fortunately, that never happened.
The Kindle edition of Closer Than You Know is $4.99, not a bad price.
___________
Anyone up for nordic crime thrillers? A lurking moron (Jimbro from the Hostages group blog) recommended the novels of the bestselling Norwegian author Jo Nesbø:
I recently read The Redbreast which was fantastic. The initial plot jumps around between the present (circa 2000's) and the events of a specific WW2 campaign which directly ties in to the current story. It was a little confusing at first and the action takes place in Denmark so I wasn't familiar with the geography. It's the 3rd of 12 novels but stands alone with only a few notable callbacks.
The Amazon blurb is quite effusive, moreso than Amazon blurbs usually are:
The Redbreast is a fabulous installment in Nesbø's tough-as-nails series protagonist, Oslo police detective Harry Hole. A brilliant and epic novel, breathtaking in its scope and design—winner of The Glass Key for best Nordic crime novel and selected as the best Norwegian crime novel ever written by members of Norway's book clubs—The Redbreast is a chilling tale of murder and betrayal that ranges from the battlefields of World War Two to the streets of modern-day Oslo. Follow Hole as he races to stop a killer and disarm a ticking time-bomb from his nation's shadowy past. Vogue magazine says that "nobody can delve into the dark, twisted mind of a murderer better than a Scandinavian thriller writer"…and nobody does it better than Jo Nesbø! James Patterson fans should also take note.
Nesbø himself sounds like quite a man: his Amazon author's page says that in addition to writing crime novels, he is also a musician, songwriter, and an economist.
The Kindle edition of The Redbreast is a reasonable $7.49. And if you like it, there are 11 other installments. in the series.
___________
'Ette Secret Square recommends an old classic:
The book I am currently reading is a Penguin Classics edition of "Uncle Tom's Cabin". So far I have been pleasantly surprised at how good it is... and how well it explains exactly what people were really thinking about the slavery issue in the early 1850s. I know it gets a bad rap for being racist and overly sentimental, and it is in parts, but it is IMO way better than its reputation and deserves to be read now more than ever. Some of the moral dilemmas and justifications that the slave owners in the book face (not all of them are portrayed as being bad people, by the way; Stowe's treatment of the slaves and their owners is much more evenhanded than one would think) could very easily be applied to issues of today like abortion and illegal immigration.

Posted by: Secret Square at September 08, 2019 09:15 AM (9WuX0)
Uncle Tom's Cabin (free on Kindle, also Gutenberg) was a runaway bestseller in its day. There were a number of versions adapted for the stage and the travelling "Tom shows" were very popular. Not all of them were faithful to the book, and the wiki entry says that some even turned it around and made it pro-slavery(!)
And Uncle Tom really wasn't an "Uncle Tom". I'd like to know how that stereotype ever got started. I like this comment:
The edition I'm reading was published in the early 80s and comes with an introduction by a lady professor of feminist bent, who says that people who criticize Uncle Tom for being too submissive and deferential to "Mas'r" are overlooking the fact that Stowe intends for him to be a Christ figure and not an ordinary man. The whole book is very much immersed in a religious sensibility that, for obvious reasons, today's snowflakes have trouble grasping. There are also instances in which Uncle Tom stands up for himself and his beliefs even (ultimately) at the cost of his own life. Additionally, there are other slave characters in the book who are quite militant about gaining their freedom by any means necessary.

Posted by: Secret Square at September 08, 2019 09:25 AM (9WuX0)
If someone is compiling a "Books Every American Should Read" list, Uncle Tom's Cabin should be at or near the top.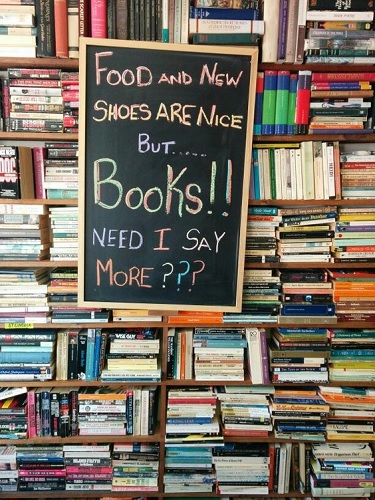 Books By Morons
Moron author Max Cossack (author of the political thrillers Khaybar, Minnesota and Zarah's Fire) has just published a brand new novel. Morons especially may get a kick out of it. It's a satire of political correctness called Simple Grifts: A Comedy of Social Justice.
Professor Soren Pafko has made a life and career out of lying, conniving, manipulating, and abusing everyone in his path. So far, it's working great: he's Chair of his College's Department of Comparative Literature; he's leader of the local chapter of the Democratic Communists of America; and when he wants to cheat on his wife, he's got his pick of women who think he's the second coming of Che Guevara. In short, his life is peachy. But when he flunks local yokel Gus Dropo's teenage son for a politically incorrect classroom comment, everything in Professor Pafko's world begins to go hilariously wrong.
And the price is right: just $2.99 for the eBook, $12.99 for the paperback. H/t to the lurking moron who tipped me to this.
___________

Erstwhile moron 'Mastiff' is the editor on a fantasy anthology I mentioned awhile back. The Wand that Rocks the Cradle has just been published. It's all about family:
Warm, heartbreaking, tender, poignant—eight fantasy stories of the family.

Family is filled with magic. It can be the warm magic of love, with bonds that can never be broken; it can be the bitter magic of old resentments and keen disappointments. It can be achingly beautiful or terrifyingly cruel.

Explore the hidden depths of family in this anthology of stories from celebrated and award-winning authors. Transport yourself to dazzling settings like an isolated lake cottage watched over by a mysterious protector, a reality-TV show about a family of witches, a world besieged by dragon-wielding terrorists, an oddly relaxing coffee shop, and New Orleans after the rise of the unquiet dead.

Experience the wonder and magic of family.
One of the stories in this anthology is by a moron most of you probably know, Wolfus Aurelius (as 'P.L. Sundeson').
The Wand that Rocks the Cradle: Magical Stories of Family, is available on Kindle for $4.99. It's also out in paperback.
Incidentally, several of Wolfus' other stories have wound up on a free site called Beneath the Rainbow, here and here.
___________
Lurking (mostly) moron River Cat, author of the novel The Book of Cain, which I pimped some months ago, has just published a novella called The Relic: A Sea Story
Chickamauga Antietam Charles, otherwise known as Chick, is an old man living in the Safe Haven homeless shelter. Lame and destitute, his only valuables are cached away in a secret pocket of his ancient pea coat. It is Christmas. He awakes to find he has been given a present by a stranger who passed through in the wee hours of the morning when all were asleep, save for one little girl who insists it was Santa. The gift is a lottery ticket. And when it hits, the others want him to share the wealth, but he has only one goal, and it obsesses him to his very marrow. He must go to Spain. To retrieve what was taken from him so many years ago—a theft that made him into the wreck he has been ever since. But to do it he must relive the sea story that started it all.
The Kindle price is $3.00.
___________
So that's all for this week. As always, book thread tips, suggestions, bribes, insults, threats, ugly pants pics and moron library submissions may be sent to OregonMuse, Proprietor, AoSHQ Book Thread, at the book thread e-mail address: aoshqbookthread, followed by the 'at' sign, and then 'G' mail, and then dot cee oh emm.
What have you all been reading this week? Hopefully something good, because, as you all know, life is too short to be reading lousy books.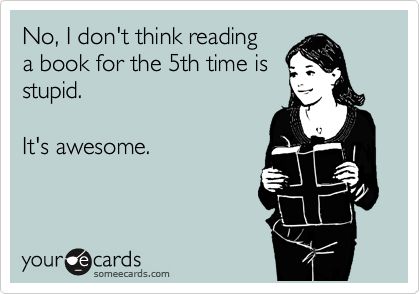 posted by OregonMuse at
09:00 AM
|
Access Comments