« Mid-Morning Art Thread
|
Main
|
Report: Disgraced #MeToo Figure Mark Halperin Threatened Former Boss Phil Griffin When Griffin Refused to Give Him Permission to Return to the Network on Morning Joe »
September 09, 2019
The Morning Rant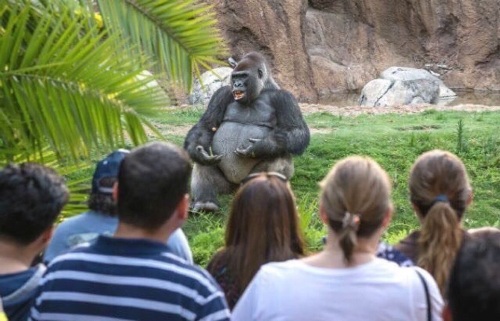 "So there's this African American blues musician named Daryl Davis who you have to admire. He seeks out white supremacists to talk to, and by white supremacists, I mean actual white supremacists, not the fake news white supremacists, which are basically everybody who doesn't toe the latest 'woke' party line. No, Davis will talk to KKK guys, and he's even
convinced some of them to hang up their hoods and quit the Klan
. Davis also speaks to other extremist groups because he wants, as he says, quote to bring some reconciliation amongst different ideological groups to reduce violence and racism and bring about a sense of normalcy and civility among my fellow Americans, unquote.
"So I think he's a good man doing good work. But recently he was invited to speak at a conference in Philadelphia which purpose it was to reduce racism antisemitism and violence. And guess who lined up outside to protest?
"It was, get this, Antifa. Yes, I know you're all wearing your shocked faces right now, but they got all mad, screamed at Davis and everything, and even called him a white supremacist. Which, according to his description of the incident he posted on Instagram, he thought was pretty funny. The conference organizers invited Antifa to come inside and take part in the conversation, but they refused.
Isn't that a hoot? The KKK guys and the white nationalist/separatists/supremacists, whom we are told are the Absolute Worst People Who Have Ever Existed In The History of the Entire Universe, are nonetheless willing to talk to a black guy, and the dialog got to the point where some of them actually changed their minds. But not the lily white soy boys of Antifa. Oh no, they've constructed a bubble that is pretty much impermeable. They don't want anything to do with actually talking to anyone else, all they want to do is yell, break things, and throw stuff at people. So remember this the next time that simpering fredo Chris Cuomo or any of the other imbecilic talking heads on CNN or MSNBC defends them. Because they can't get it through their tiny little pea brains that just because they say they're anti-fascist, it doesn't mean they're anti-fascist."
(h/t baldilocks)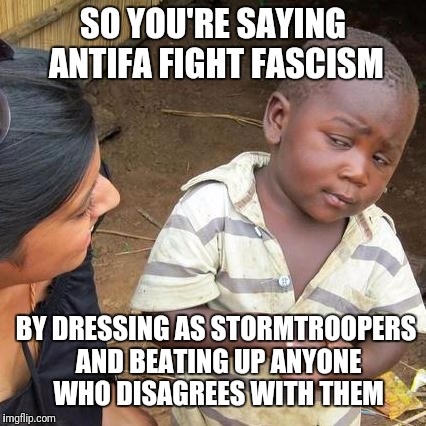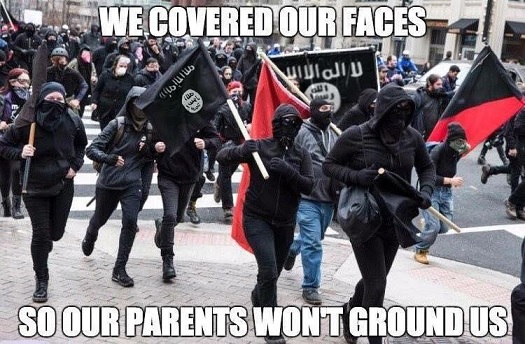 Antifa Mug Shots: Diversity Is Our Strength!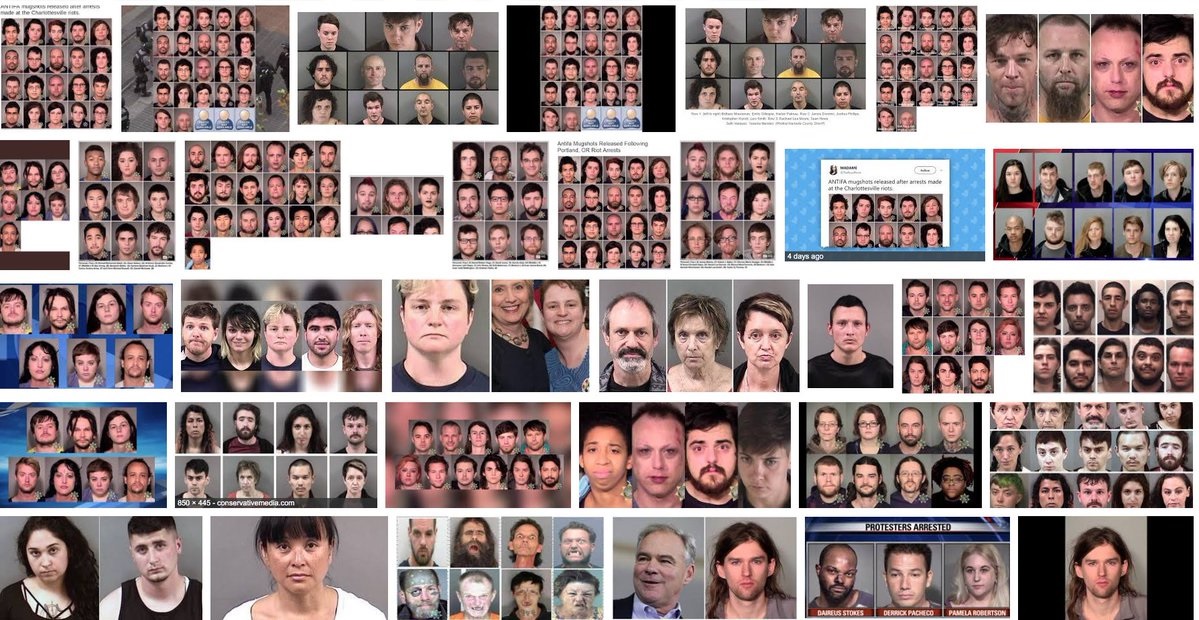 (click for even bigger diversity!)



"Vote For Me and I Will Destroy America" Is Probably Not A Winning Campaign Slogan: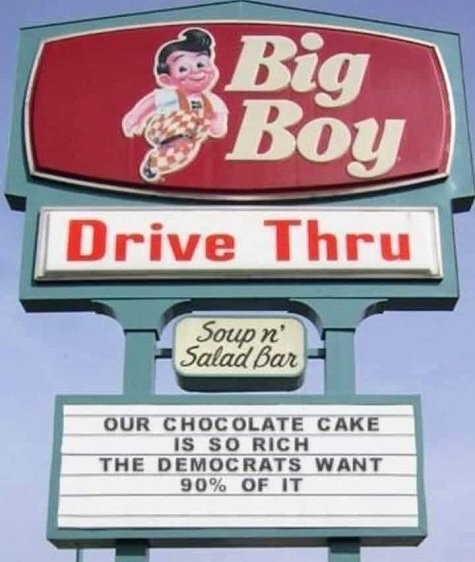 Who Dis: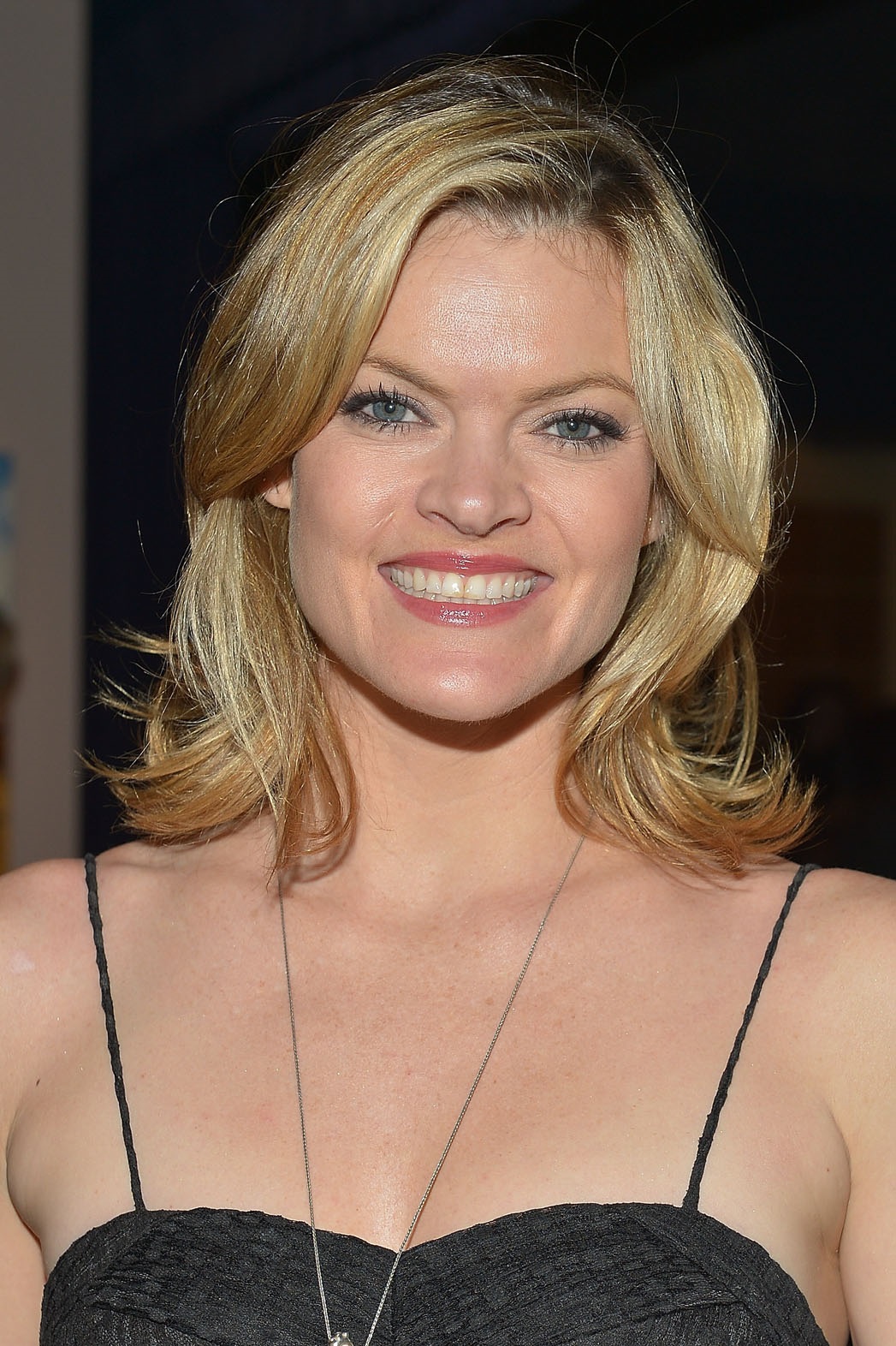 (click for bigger)


For the 'Ettes: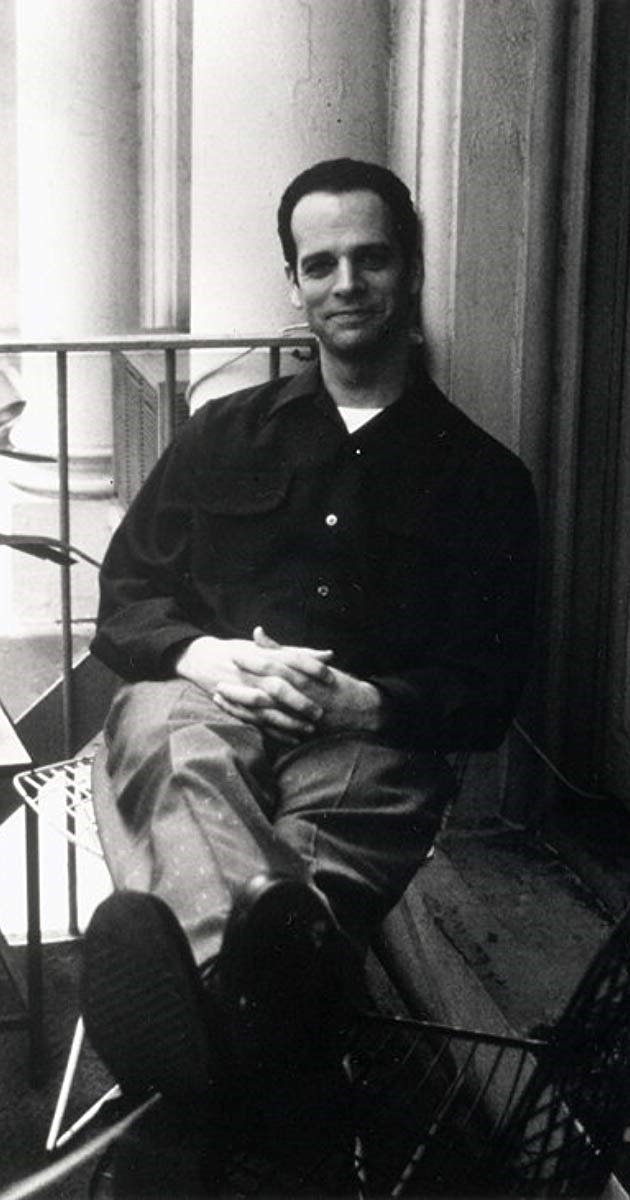 (click for bigger)


Friday's celebs: Actress Claire Trevor and also Hoagy Carmichael, who were together in the film Johnny Angel (1945).


Today's Edition Of The Morning Rant Is Brought To You By Italian Meatball Sub Sandwiches: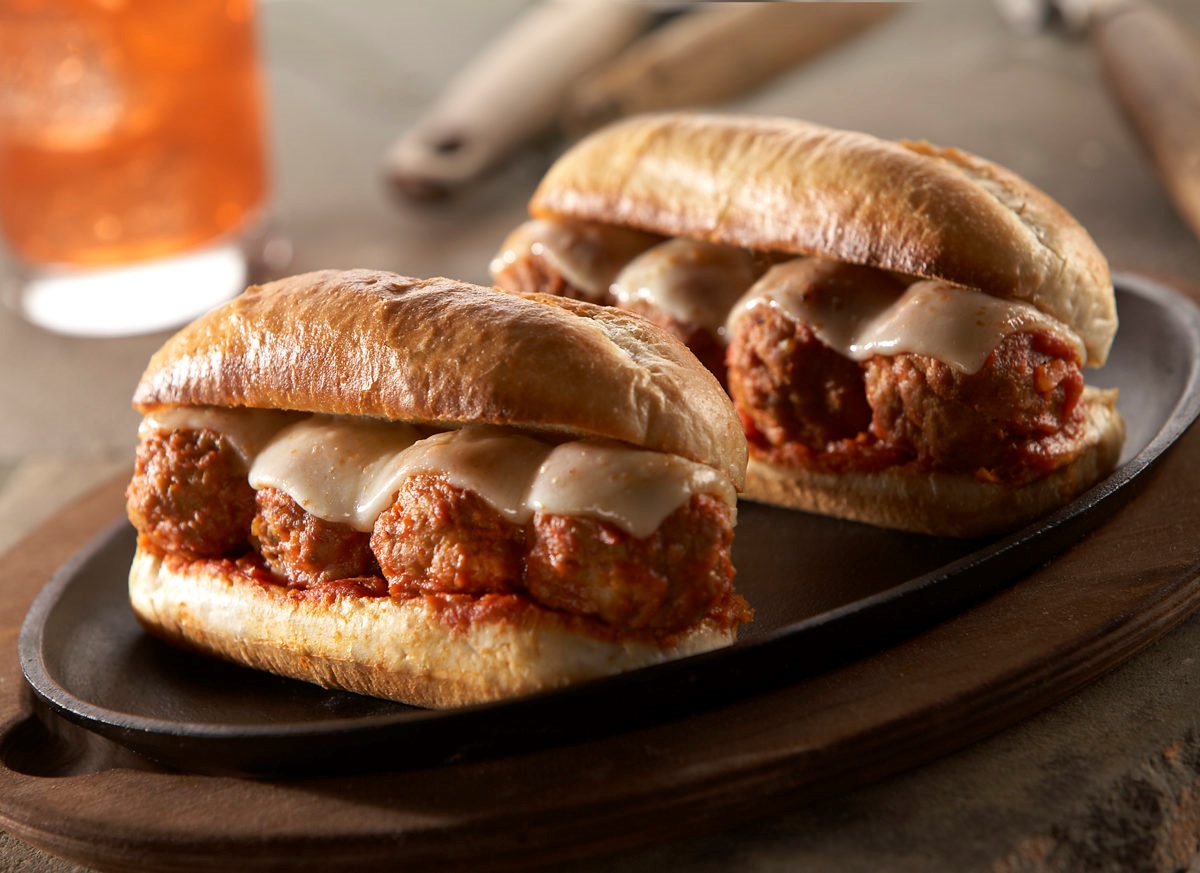 (Click for bigger sandwiches)

posted by OregonMuse at
11:17 AM
|
Access Comments