« Mid-Morning Art Thread
|
Main
|
Oh My: Ben Penn, The Bloomberg "Reporter" Who Proudly Smeared a Man as an Anti-Semite Just Because He's a Republican, Outed as Having Made a Watermelon Joke About Black People »
September 04, 2019
The Morning Rant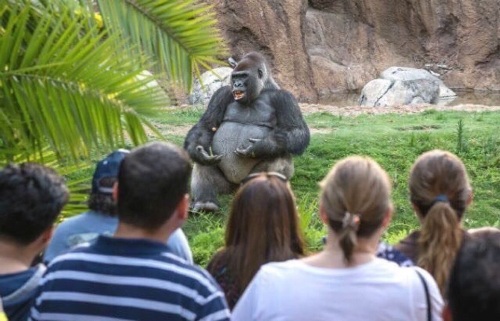 "Another observation about the progressive shrieking of Chappelle's comedy is, they're overplaying their hand. Again. Do they really think a comedian who has a show calling out the cancel culture is going to now allow himself to be silenced by the cancel culture?
"By no means. Instead, progressives have pissed him off. So is Chappelle a conservative? I doubt it, but it scarcely matters, the point is, he now knows where the true crazies are, and he doesn't want to have anything to do with him.
"But hey progressives, he's a guy who might've been on your side. But not any more. He may not be on my side, but now he's definitely not on yours. Keep it up with your crazy sh*t, and you may even red-pill him. It reminds me of how foolish you were during the Kavanaugh hearings when you bombarded Senator Susan Collins' office with death threats. Why didn't you realize she's squishy enough, particularly about abortion, that you might've been able to peel off her vote from the Republicans' already razor-thin majority? I mean, if you had stuck with Ford's accusations and kept it at that, as lame and unbelievable as they were, and dismissed all the patently absurd nonsense about Kavanaugh organizing rape parties during summer vacation and staging rape orgies on yachts off Rhode Island, and told Michael Avenatti he wasn't helping and please get lost, you might've had a chance to pick off enough squish RINOs to derail the Kavanaugh nomination.
"But instead, all of the wild conspiracy theories caterwauling and personal threats probably hardened Collins' vote into a 'yes'. Perhaps she would've voted 'yes', anyway, for the sake of party unity, but maybe not. I can see her going against the party on this one. But she didn't, probably thanks to the all of the craziness and hate directed at her.
"So keep it up, you might red-pill her, too. Now wouldn't that be a hoot?
"The progressives are growing more unhinged every day, week after week, which is probably why they trying desperately to get the 'Trump is insane' narrative to stick. They're merely projecting their own derangement."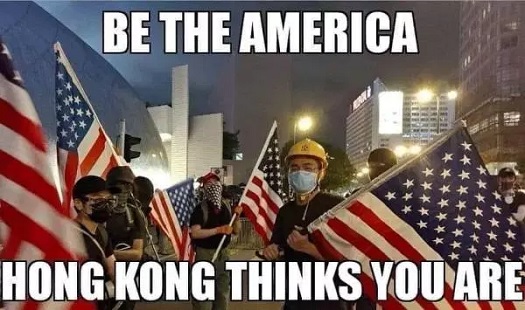 Sally Kohn: "Nobody tweets out dumb stuff on the internet like I do."
Chris Hayes: "Hold my beer."

Dumbness level = 965 millikohns.
You know what's weird? This is not a screen grab of a tweet that was quickly deleted. Hayes' own show put it out there like they thought it was some great insight. I did a screen grab because I thought somebody would be embarrassed enough to take it down, but no, it's
still out there
.


Because Using The Bible To Insult Someone Is Exactly The Purpose It Was Written For: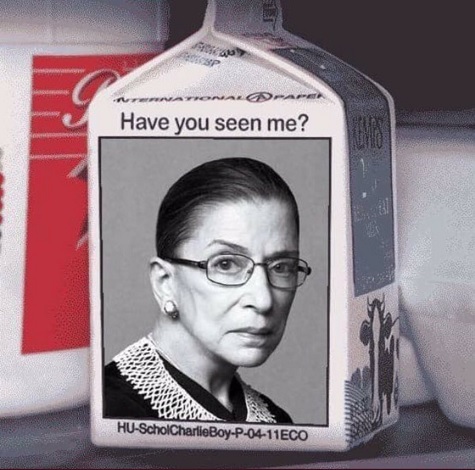 Who Dis:


(click for bigger)

She's also lovely in this photo.


For the 'Ettes: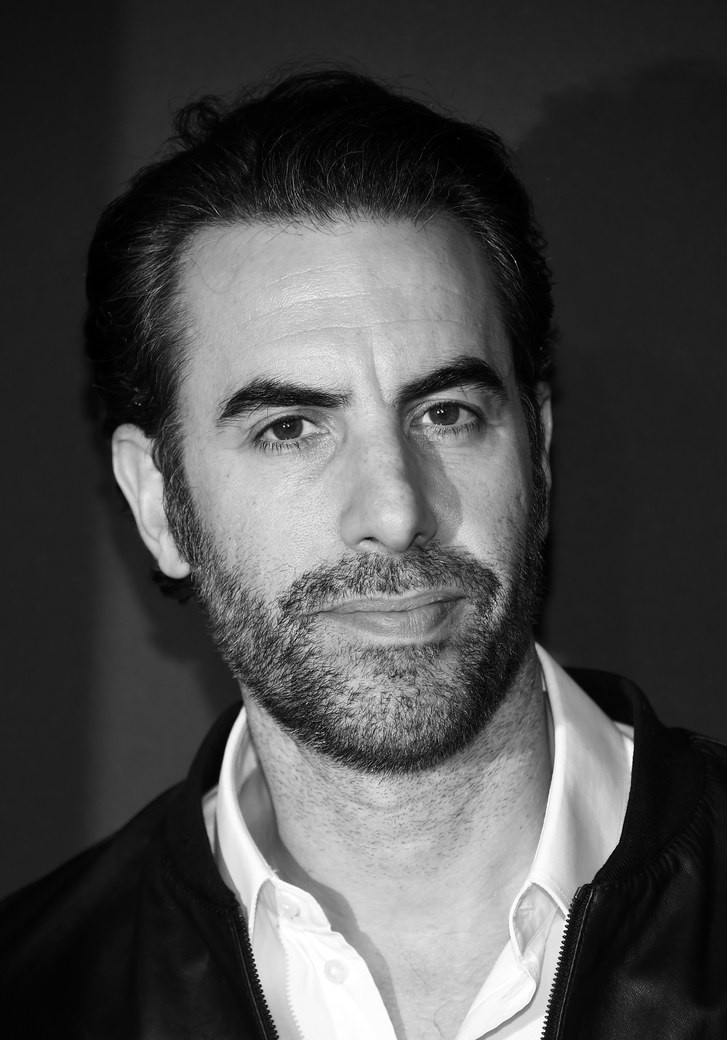 (click for bigger)


Monday's celebs: Nobody explicitly spelled out the connection, but here is the comment that was the closest:
73 I had not heard of Mia Kirshner, but then I don't watch Star Trek: Discovery. That I suppose is the link between Mia and Mark.

Posted by: Wolfus Aurelius at September 02, 2019 11:32 AM (4c+5M)
In the Star Trek universe, Spock's father, Sarek, was Vulcan and his mother, Amanda, was human. Sarek was played by Mark Lenard in ST:TOS and Amanda is played by Mia Kirshner in Star Trek: Discovery. I originally was going to use Jane Wyatt, who played Amanda (and shared screen time with Lenard) in ST:TOS, but I thought the connection would be too obvious. Lenard, of course, also played a Romulan starship's commander in an early TOS episode.
Some actors naturally look more the Vulcans than others. Lenard is one of those. I don't know if it's his resting scowly face or his angled eyebrows or a combination of the two, but he definitely has that look. Heh. You know who also could've played a pretty good Vulcan? Former ABC newsreader Sam Donaldson. Look at this photo. And he wouldn't have needed much make-up, either. They just could've slapped a couple of pointy-ear prosthetics on him and he'd have been good to go.


AoSHQ Weekly Prayer List
Please submit any prayer requests to me, "Annie's Stew" at apaslo atsign hotmail dot com, as I will be filling in for Fenelon Spoke on the prayer list, for the next 1-2 months while Fenelon recuperates.
If you see a prayer request posted in a thread comment, please feel free to copy and paste it and email it to me.
Updates and new requests:

8/1-BifBewalkski-continued healing after surgery.

8/4-Vic's younger brother needs to have bypass surgery.

8/5-Moki's daughter found out that her immune system is compromised. She had a 3 centimeter hole in bladder and had to have bladder and kidneys reconstructed. Prayers for healing and strengthening in order for her to go back to school.

8/5-Redc1c4's father has gone to be with the Lord. Prayers for strength and comfort for his dad's family and friends.

8/6-Mrs. Hadrian IV-Continued strengthening and recovery after knee replacement.

8/6-NaCly Dog's wife has type 1 diabetes and back issues. Needs more energy and strength and ability to move more easily without pain. Also needs blessings. light, and rough places made smooth.

8/12-Bete in reflection is undergoing treatment for bone marrow cancer and had a biopsy last week. Prayers for complete healing.

8/13-Eric on total disability. Dealing with an ex wife who's making things extraordinarily difficult. Asked for prayers for prayers that rough places are made smooth and for protection for his 14 year old daughter while he's away from her.

8/13-Fenelon asks for prayers for Arlene who is waiting to have valve replacement of next week

8/14- ibguy asked for prayers for the grandniece of a co-worker of his, Elena, a 2 and ½ year old how has rhabdoid tumor, every aggressive form of cancer which doesn't have a good survival rate. Prayers for complete healing and relief from pain.

8/16-Grammie's daughter is on a mission trip to Swaziland to give nursing care for children and women affected by sex trafficking. For a safe mission ands safe return home.

8/21-CGE-Of The Moron herd- His daughter, Jessica's son 17 year old was victim of a drive by shooting and had died. Prayers for comfort and strength of family and friends

8/21-Prayers for healing for Fenelon are appreciated.

8/22-Prayers for Hans O'Lo's family members: For sure hands of the hand surgeon who will try to save my mom's hand when she visits next week, and for mom's full recovery thereafter. For continued improvement of my sister's condition (praise to Him for so much improvement already!). For a peaceful resolution to son the Eldest's recent challenges. For strength and blessings as my daughter begins her new adventure in graduate school so far from home. (Update below, under Praise reports.)

8/28-CJO asks for prayers for his wife (NJO). Her doctors just discovered that she may have breast cancer.


Praise reports:

- Pooky's girl has gotten a PT job-which pays well-working with Pooky (Thanks be to God!), which will hopefully lessen stress on Pooky and his boss and help alleviate some stress on Pooky which might be affecting his testosterone level. So please pray for Pooky's husband as well.

- Winston, a dreg of society, his friend Dee is doing better after her fall. Thanks for the prayers, horde

- SturmToddler-Post op after surgery turned out well. They got all the cancer and he is healing more quickly than expected. He thanks the horde for the prayers!

- Hans O'Lo - Thank you, Horde, for the prayers! He truly heard them! Mom's hand will not require surgery. Pray for successful therapy and may regaining mobility and strength in her hand come swiftly. Continuing thanks for sister's health. Son the Eldest was indeed blessed by our Lord and, and our precious Daughter is off to a great start.


Requests for continued prayer:

For healing from cancer:

OldDog'sinMo's wife , Slapweasel (also for an organ donor) and strength in caring for elderly parents with have memory and other issues, Cheribee, also Tami's daughter, Circa's brother, VNRedLeg, Scott M., Fox 2!'s friend, Mary Beth for healing from bladder cancer, Mother of a co-worker of Josephistan , Rickl-healing from cancer-he has an additional lesion and numbness in back area, Suzanne's friend Kevin-told that he has six months to live-is praying for a miracle. For Laura who has metastastic breast cancer and told she has 3 years to live. Flounder's MIL, continued healing from cancer.

Other continuing health issues and requested prayers for healing:

- Fixeupperupper's mothers-kidney function.

- Michelle's son- continued recovery from car accident.

- Sock-rat-eeze, for things to go smoothly so that he can have reversal of colostomy.

- USNTakin and wife-he asked particularly that she have relief from pain, but strength and relief from pain for both of them.

- For Allison- in her 30's-for complete healing after a stroke after having a baby.

- For healing for Josephistan's mom who has difficulty with daily tasks and is anxious and withdrawn. Also strength for him caring for his mom as he is alone in doing this. Help in finding a caregiver. He also needs job help.

- Hrothgar's SIL, for diabetes related neuropathy.

- Poster ET going through a difficult time.

- Beltway Elite's mother-recovery while in recovery from stroke.

- Hrothgar's friend, a hospice counselor who needs healing after being affected by fumes from muriatic acid.

- Healing for Blaster's son who has issues with depression.


Job needs and concerns:

- Emperor County Boy asked for prayers for wisdom and guidance and direction in his job search and in other areas.

- Donna&&&& needs FT job in areas of expertise

- PDX Republican needs sedentary PT job.

- Hadrian IV is looking for new job and has Skype interview, today I believe.

- Insomniac has been in touch with a company about receiving some work in his field. Please continue to pray for him in this endeavor that this does indeed work out for him as there have been many false starts and dead ends.

- Anonymous poster needs prayers for more work and rough places made smooth.

Wednesdays are days in which mothers in the horde and anyone else says special prayers for children of horde members. Please include the grandchildren as well.
Please note: Prayer requests are generally removed after five weeks or so unless we receive an update. This in NOT because we don't care; It's simply because of lack of space. Updates as well as thanks for answered prayer and new prayer requests are always welcome. Please feel free to copy requests which you see on the board and send them to apaslo@hotmail.com. I won't know unless someone tells me! Thank you and God bless!
Please remember the Prayer of St. Francis:
http://www.prayerguide.org.uk/stfrancis.htm


Today's Edition Of The Morning Rant Is Brought To You By Bundt Cake: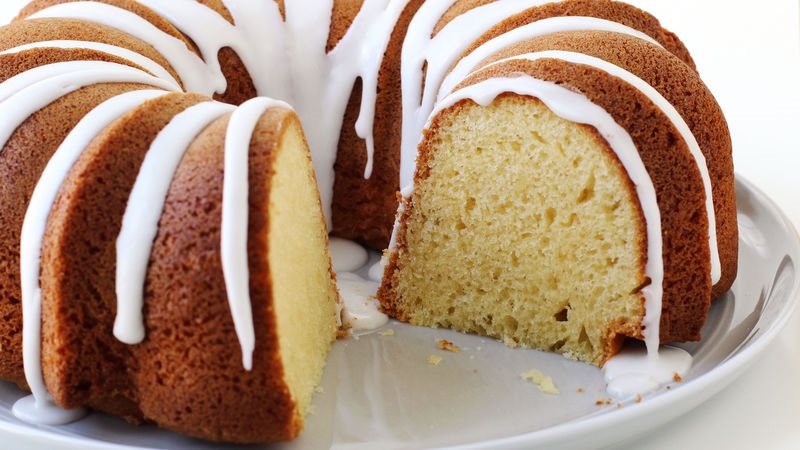 (Click for bigger cake)

posted by OregonMuse at
11:14 AM
|
Access Comments