« The Morning Rant
|
Main
|
Antifa-Friendly DA's Conspire to Let Antifa Thugs Off With No Charges, But Judges Refuse and Order Them to Prepare for Trial »
September 04, 2019
Oh My: Ben Penn, The Bloomberg "Reporter" Who Proudly Smeared a Man as an Anti-Semite Just Because He's a Republican, Outed as Having Made a Watermelon Joke About Black People
Let's everyone send this to Bloomberg and demand comment.
In 2013, Penn tweeted that a Popeye's-themed birthday cake made for a black man was not racist unless watermelon was featured as a side.




Cancel this f***'s ass.
By the way-- You can't pull the wool over AllahPundit's beta soy-eyes. He knows who's really to blame for this -- Trump, obviously.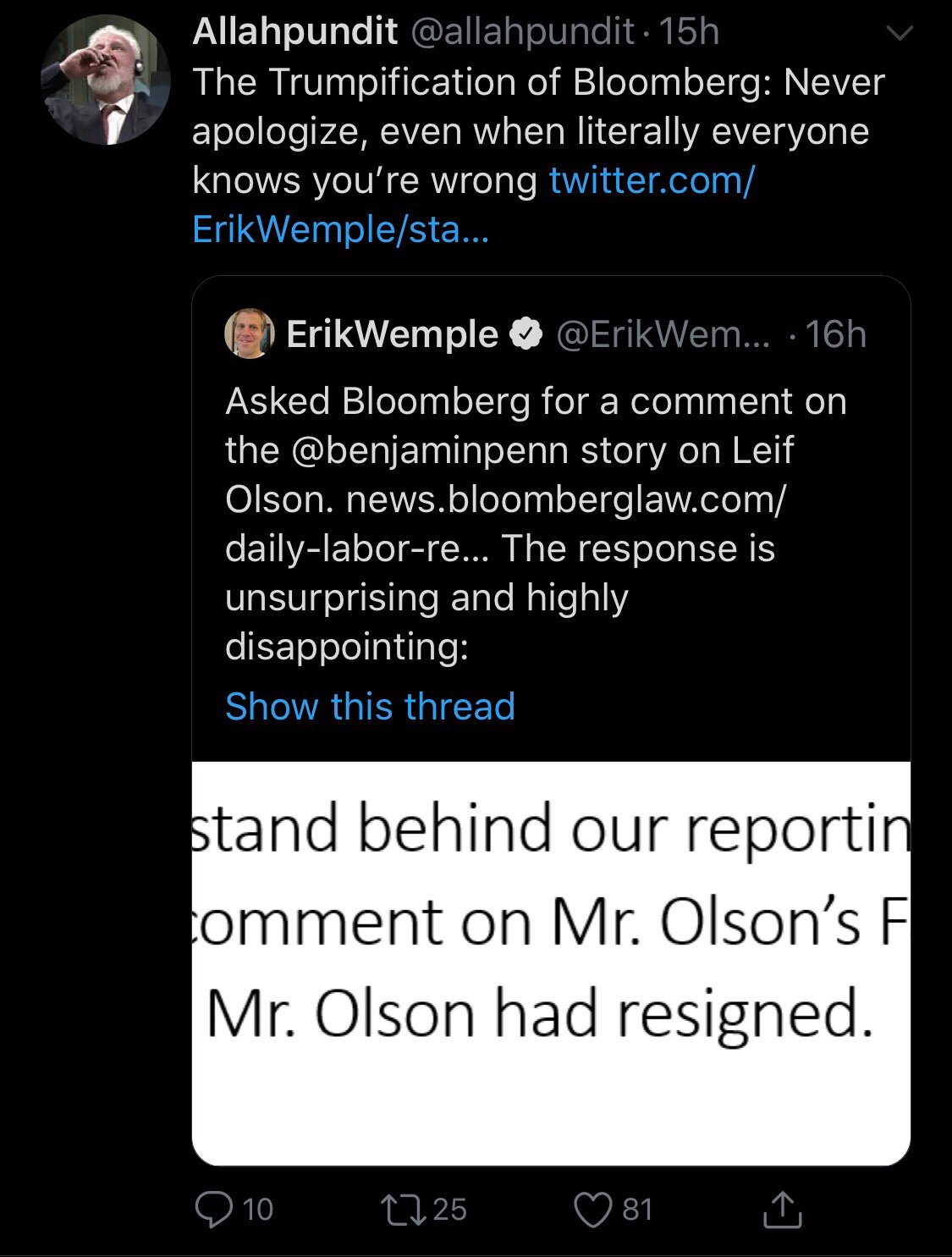 Trump Obsessive Disorder -- catch the fever.
By the way, completely unrelated, but here's Orson Welles discussing Woody Allen.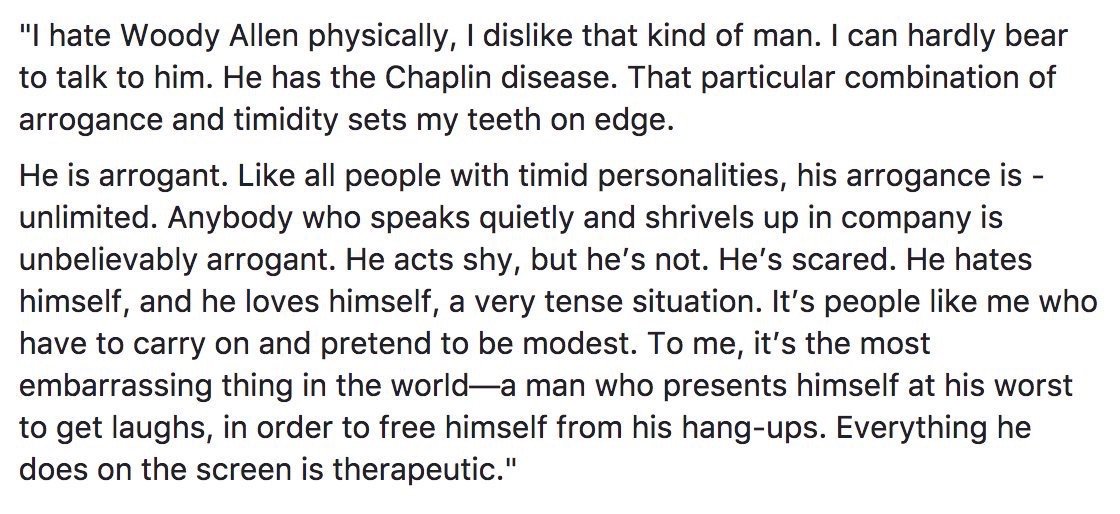 Totally unrelated. Tot. Al. Ly.


posted by Ace of Spades at
12:01 PM
|
Access Comments