« New Elizabeth Warren Ad Really Explores the Studio Space
Dior Pulls the "Sauvage" Indian War Dance Ad
|
Main
|
Vox Getting Pretty Desperate To Get In On That "White Supremacy" Clickbait Political Operation »
August 30, 2019
Hurricane Dorian Will Smash Into Florida on Monday; Probably at Category 4 Strength
A monster in the making?
Forecast to approach Florida with winds of 140 mph, Dorian, should it make landfall at those wind speeds, would become just the ninth hurricane to do so, dating back to 1851.

Dorian could be the biggest hurricane to hit the Miami area since Hurricane Andrew in 1992.

The latest forecast shows Dorian making landfall Monday night into Tuesday morning between Vero Beach and Fort Lauderdale, but different models show the hurricane taking different paths after landfall.

Most models are predicting Dorian will make a sharp turn north.

If Dorian continues on that track, Orlando and Jacksonville may see heavy rain, gusty winds and significant flooding. Dorian would then move north to coastal Georgia and South Carolina, where rain, storm surge and flooding is a threat.

Other models forecast a path across Florida, into the Gulf of Mexico and then by the Panhandle.
One Florida friend of mine just rented a hotel far from the coast.
One projection has it veering sharply north before it ever hits Florida, sparing Florida almost completely.
But then on track to hit Georgia and South Carolina: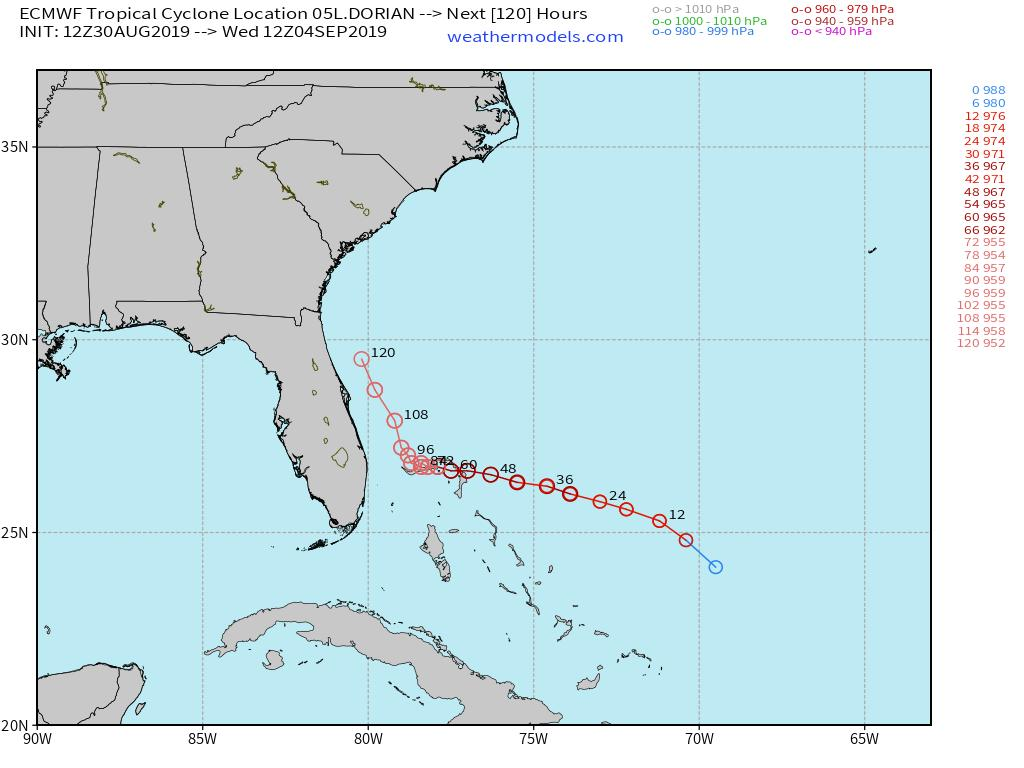 Hope everyone has time to prep. I hear that many gas stations are already out of gas.
Maybe because of this genius: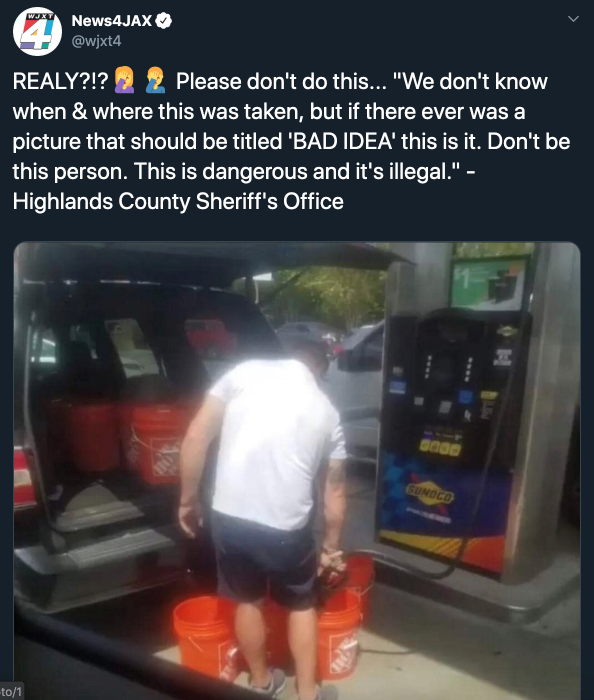 posted by Ace of Spades at
05:32 PM
|
Access Comments