« Mid-Morning Art Thread
|
Main
|
Democrat Front Group The Bulwark Claims That Pence Said "You Didn't Build That" (Spoiler: He Didn't) »
August 21, 2019
The Morning Rant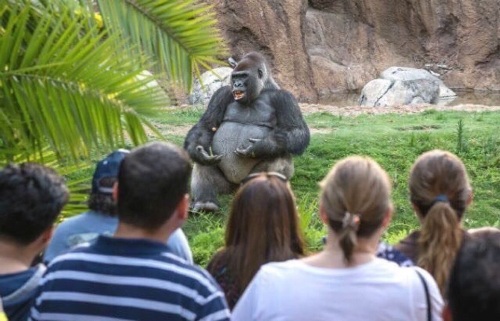 "There have been huge protests taking place in Hong Kong over the past several weeks. Crowd estimates are up to 2 million, which is quite remarkable for a country with a total population of 7 million.
Hong Kong protestors are singing hymns. In fact, the hymn 'Sing Hallelujah to the Lord' has become the unofficial anthem of the protests. But that's not all. They're also flying the American flag and singing the American national anthem.
"For these reasons, it is clear that this is not a progressive protest. This is a conservative and even, dare I say it, a Christian-based protest. You can also tell this is not a progressive-based protest because the protesters are removing the rubbish from the streets after the protests. This is something progressives never do. If this were a pink hat/Anti-Trump hate fest protest, the entire city would look and smell like a homeless camp, the streets would be filthy, filled with rubbish, and dotted with steaming piles of poo. And petty crime would be rampant, and some not so petty, like rape. Yeah, #metoo, b*tches.
"You can also tell these are not progressive protests because they are remaining focused on the issue that sparked them, that is, Beijing's proposed new extradition rules. In contrast, rat bastard commie protests are all over the map, as every brain-dead progressive with a grudge and a general feeling of resentment and entitlement (which would be all of them, actually) shows up to push his/her/xir pet issue, whether it's hate Trump, hate Israel, hate white people, hate guns, hate America, or hate Trump. Sometimes it's hard to figure out what the protests are actually about because of all the sub-protests, and I also think a number of guys show up just to party and to see if they can pick up some loose trim. Yeah, #metoo again.
"Progressives are no doubt champing at the bit to get involved with the HK protests to turn them into a progressive hate orgy. They would love to do that. But so far, they appear to have been unable to. Perhaps it's because of the hymn-singing and the flying of the American flag unironically and with pride. Singing Christian hymns to a progressive is, heh, waving an actual cross in the face of an actual vampire. Because progressives can only exist by draining the life of others. So never invite progressives to your protest. They'll only cause trouble, sh* all over everything and then run away, leaving you to clean up their mess."


Compare & Contrast: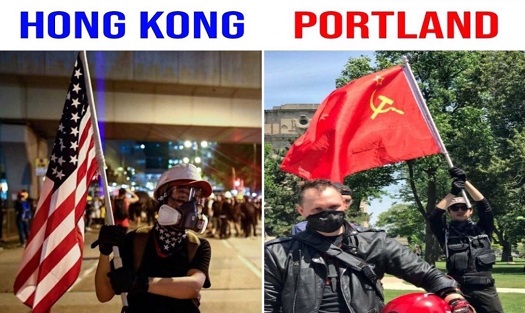 Socialism -- Promise vs. Reality:


Good To Know: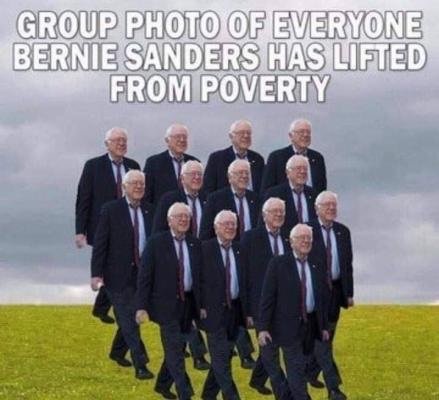 Progressives Hardest Hit:



Who Dis: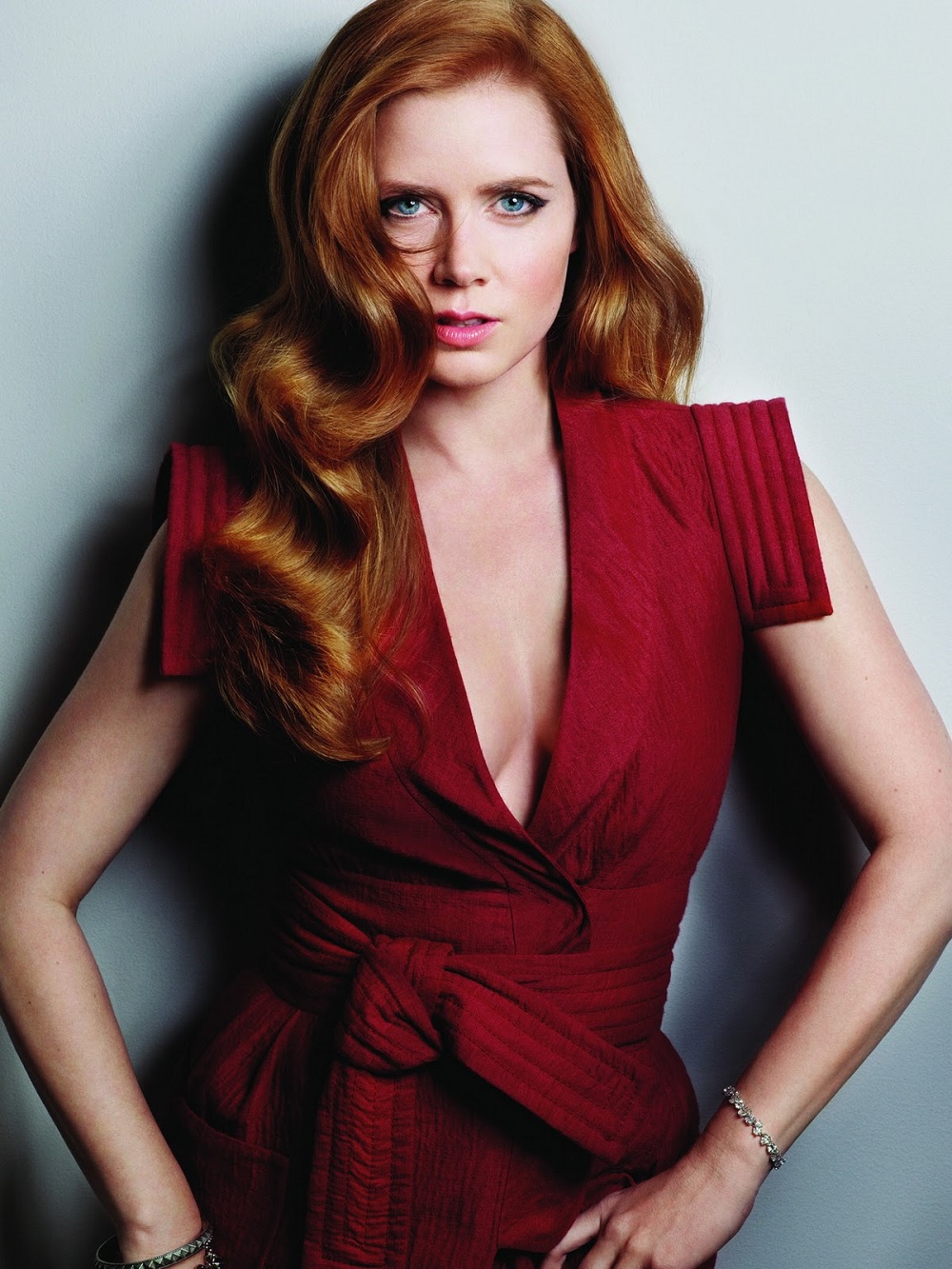 (click for bigger)


For 'the Ettes: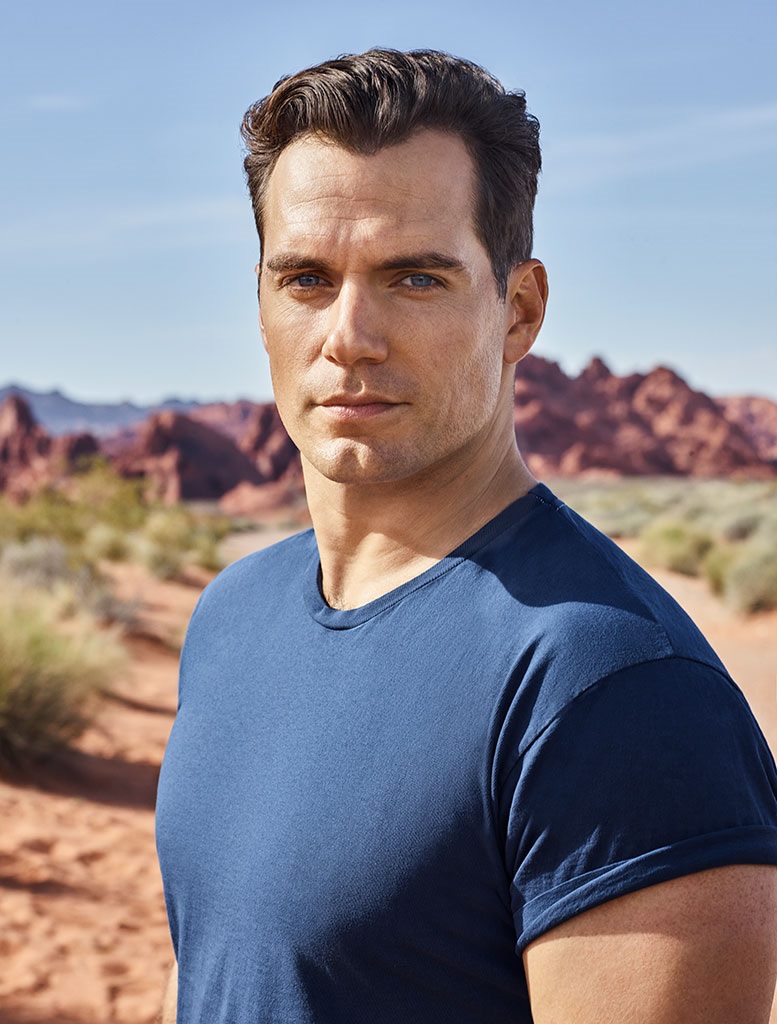 (click for expanded view of Big McLargeHuge)


Monday's celebs: Singer/songwriter Rita Coolidge and one of her erstwhile paramours Leon Russell. I had them linked romantically, but I did not know there's another connection:
196 The Rita Coolidge / Leon Russell connection is that they were both members of Joe Cocker's band during the Mad Dogs and Englishmen tour.

Posted by: Top.Man. at August 19, 2019 11:48 AM (FGTa+)
And not just Leon Russell. According to the 'Personal Life' section of her wiki page, Ms. Coolidge was very liberal with her affections in her younger years, and may have been a factor in the break-up of Crosby, Stills, Nash, and Young when she broke it off with Nash and hooked up with Stills. Or maybe it was the other way around, I forget. Another fun fact about Rita: there is credible evidence that she substantially wrote the coda for the Derek and the Dominos mega-hit Layla, for which she is uncredited (the 'coda' is the long piano solo at the end). The 'Layla' section of her wiki page has the story. Listen to this piece by her sister Priscilla and her husband Booker T. (yes, *that* Booker T.) and you'll hear what I'm talking about.


AoSHQ Weekly Prayer List
Special Announcement From FenelonSpoke:
Today is Fenelon's final day for posting the prayer list for 1-2 months. She wishes to thank Slapweasel for his previous work as prayer coordinator and to OregonMuse for his posting of the list. Thanks to all the prayer warriors.

Prayers are important! Thanks to everyone who trusted me with the information with their "real" name. I never reveal your real name to anyone. I apologize for any mistakes or omissions which I have made. Please forgive me. The new prayer coordinator is "Annie's stew" who says this about herself: "I am a Christian woman who believes in God and obeying Him. and bringing our requests to Him. I wait for the prayer list every Wednesday and pray accordingly." Annie's stew can be reached at: apaslo atsign hotmail dot com.

Thanks to Annie's stew is taking over the responsibility and may God bless her!

For submission guidelines and other relevant info, please contact "Annie's stew", the AoSHQ prayer list coordinator. You can contact her at
apaslo atsign hotmail dot com
If you see a prayer request posted in a thread comment, feel free to copy and paste it and e-mail it to her.
Praise reports:

Pooky's girl has gotten a PT job-which pays well-working with Pooky (Thanks be to God!), which will hopefully lessen stress on Pooky and his boss and help alleviate some stress on Pooky which might be affecting his testosterone level. So please pray for Pooky's husband as well.

Winston, a dreg of society, his friend Dee is doing better after her fall. Thanks for the prayers, horde

SturmToddler-Post op after surgery turned out well. They got all the cancer and he is healing more quickly than expectd. He thanks the horde for the prayers!


Requests for continued prayer:

For healing from cancer:

OldDog'sinMo's wife , Slapweasel (also for an organ donor) and strength in caring for elderly parents with have memory and other issues, Cheribee, also Tami's daughter, Circa's brother, VNRedLeg, Scott M., Fox 2!'s friend, Mary Beth for healing from bladder cancer, Mother of a co-worker of Josephistan , Rickl-healing from cancer-he has an additional lesion and numbness in back area, Suzanne's friend Kevin-told that he has six months to live-is praying for a miracle. For Laura who has metastastic breast cancer and told she has 3 years to live. Flounder's MIL, continued healing from cancer

Other continuing health issues and requested prayers for healing:

Fixeupperupper's mothers-kidney function. Michelle's son- continued recovery from car accident.. Sock-rat-eeze, for things to go smoothly so that he can have reversal of colostomy. USNTakin and wife-he asked particularly that she have relief from pain, but strength and relief from pain for both of them. For Allison- in her 30's-for complete healing after a stroke after having a baby. For healing for Josephistan's mom who has difficulty with daily tasks and is anxious and withdrawn. Also strength for him caring for his mom as he is alone in doing this. Help in finding a caregiver. He also needs job help. Hrothgar's SIL, for diabetes related neuropathy. Poster ET going through a difficult time. Beltway Elite's mother-recovery while in recovery from stroke.
Hrothgar's friend, a hospice counselor who needs healing after being affected by fumes from muriatic acid.

Healing for Blaster's son who has issues with depression.


Updates and new requests:

7/13-tbodie prayers for oldest child who is going through a hard time with depression but has stabilized somewhat.

7/16-Deep State in Deep Sh** asked for prayer for friend, Tiffany, in 2nd fight with cancer, not as bad as first time, but still needs prayers for healing

7/17-Fenelon asks for prayers for Ray, who had chemo and a bone marrow transplant for blood cancer. Needs healing.

7/19-Rickl MRI of shoulder blade showed additional lesion. Has numbness in back and buttocks. May have another tumor. Was starting chemo again July 23. Prayers for healing.

7/19-Prayers for continued healing for Anna Puma's dad. Had heart attack and stent was put in.

7/19-Juddgement's BIL has severe depression was walking on road in daze, but after some conversation with his BIL is taking his meds without prompting and is doing better. Continued prayers for his recovery and strength for family in dealing with his situation are appreciated.

7/19-Prayers for healing and strengthening for Kindltot's dad in short term nursing home for rehab, and safety for Kindltot as they travel back and forth to see their dad

7/19-For Pooky's girl and her husband for rough places made smooth- for healing and for dealing with insurance issues as no two plans cover same things

7/21 -Duke' Lowell's son in U.S. Merchant Marine head to Suez canal and East Coast of Africa, Prayers for he and his shipmates.

7/23-Dave, having surgery having 3rd disk in neck repaired.

7/23-Mr. Aspirin Factory 's childhood friend killed in a freak accident. Leaves behind wife and teenage daughters. Prayers for grieving family and friends.

7/24-Jane D'oh's son has swollen knee and torn meniscus. Going to see an orthopedic doctor. Needs treatment and complete healing.

7/25-Cookie, friend of Artisanal'ette, retired Air Force colonel has cancer, told she has 3 months to live. Prayers for complete healing. She is also caring for a daughter, a victim of violent rape, afraid to leave home.

7/29-Sturmtoddler had kidney surgery July 23. He is at home convalescing. Surgery was textbook. Just waiting for biopsy on removed cyst. Doctor says mass was removed. Prayers for complete healing.

7/31-LizardBrain's Brother-in-law and little sister are 1600 miles away from him. Brother-in-law has cancer. Lizards Brain's little sister's (n her 60's) had fetal alcohol syndrome, and has difficulty navigating maze of VA bureaucrats and medical procedures. Prayers for guidance, helpful people, healing, and comfort.

8/1-BifBewalkski-continued healing after surgery.

8/4-Vic's younger brother needs to have bypass surgery.

8/5-Moki's daughter found out that her immune system is compromised. She had a 3 centimeter hole in bladder and had to have bladder and kidneys reconstructed. Prayers for healing and strengthening in order for her to go back to school.

8/5-Redc1c4's father has gone to be with the Lord. Prayers for strength and comfort for his dad's family and friends.

8/6-Mrs. Hadrian IV-Continued strengthening and recovery after knee replacement.

8/6-NaCly Dog's wife has type 1 diabetes and back issues. Needs more energy and strength and ability to move more easily without pain. Also needs blessings. light, and rough places made smooth.

8/12-Bete in reflection is undergoing treatment for bone marrow cancer and had a biopsy last week. Prayers for complete healing.

8/13-Eric on total disability. Dealing with an ex wife who's making things extraordinarily difficult. Asked for prayers for prayers that rough places are made smooth and for protection for his 14 year old daughter while he's away from her.

8/13-Fenelon asks for prayers for Arlene who is waiting to have valve replacement of next week

8/14- ibguy asked for prayers for the grandniece of a co-worker of his, Elena, a 2 and ½ year old how has rhabdoid tumor, every aggressive form of cancer which doesn't have a good survival rate. Prayers for complete healing and relief from pain.

8/16-Grammie's daughter is on a mission trip to Swaziland to give nursing care for children and women affected by sex trafficking. For a safe mission ands safe return home.

8/21-CGE-Of The Moron herd- His daughter, Jessica's son 17 year old was victim of a drive by shooting and had died. Prayers for comfort and strength of family and friends

8/21-Prayers for healing for Fenelon are appreciated.


Job needs and concerns:

Emperor County Boy asked for prayers for wisdom and guidance and direction in his job search and in other areas.

Donna&&&& needs FT job in areas of expertise

PDX Republican needs sedentary PT job.

Hadrian IV is looking for new job and has Skype interview, today I believe.

Insomniac has been in touch with a company about receiving some work in his field. Please continue to pray for him in this endeavor that this does indeed work out for him as there have been many false starts and dead ends.

Anonymous poster needs prayers for more work and rough places made smooth.
Wednesdays are days in which mothers in the horde and anyone else says special prayers for children of horde members. Please include the grandchildren as well.
Please note; Prayer requests are generally removed after five weeks or so unless I receive an update. This in NOT because we don't care; It's simply because of lack of space. Updates as well as thanks for answered prayer and new prayer requests are always welcomed.
Please feel free to copy requests which you see on the board and send them to me. I am unable to be on the board all the time, even though it seems like I am, and so if people don't tell me about prayer requests I may have no way of knowing. Thx and God bless!
Please remember the Prayer of St. Francis:
http://www.prayerguide.org.uk/stfrancis.htm


Today's Edition Of The Morning Rant Is Brought To You By Strawberry-Topped Pancakes: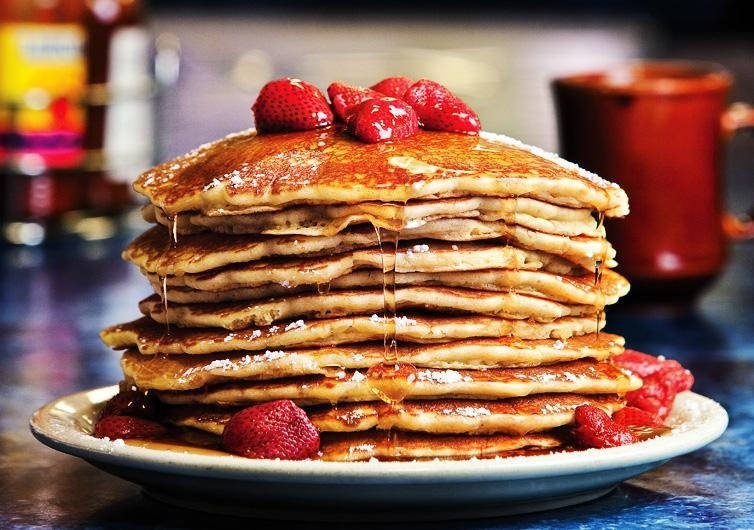 (click for bigger pancakes)

posted by OregonMuse at
11:15 AM
|
Access Comments