« They think you are enabling violent white supremacists [KT]
|
Main
|
Ace of Spades Pet Thread »
August 24, 2019
Saturday Gardening Thread: Special Visitors [KT]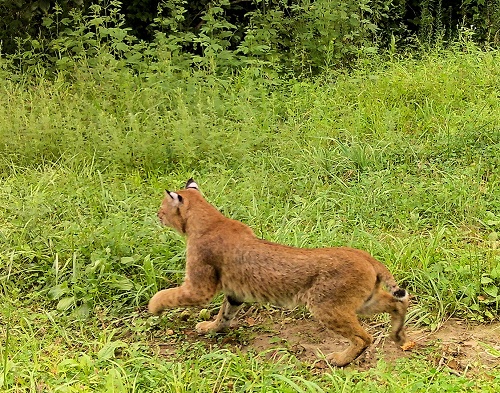 Hello, Horde! We have some photos of very special garden and farm visitors today, some things to eat and some lush flowers, too. Next week, I think, an ummm. . . unusual flower.
The visitor above came to see Illinwek, who also has a garden update:
Garden is overgrown, getting some raspberries again, muskmelon coming along ... will have to fence out the chickens next year.

So here are some recent trail cam pics ...

Bobcat out midday?? ... not far from the house.
and raccoon family in a row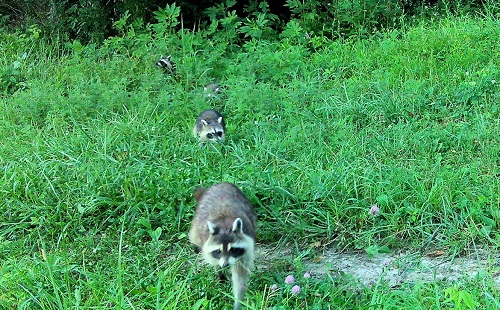 lots of deer ... here is a nice buck, needs to fatten up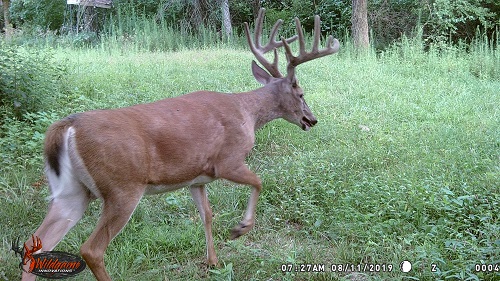 Mom and fawns, same day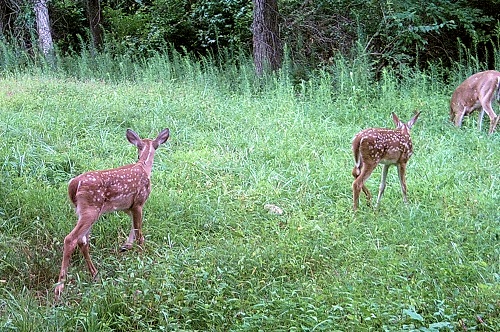 Fabulous photos! Thanks, Illiniwek.
Here is a garden denizen who took time out of his busy schedule to visit the Federal Building in Sacramento. Waiting in line like everyone else.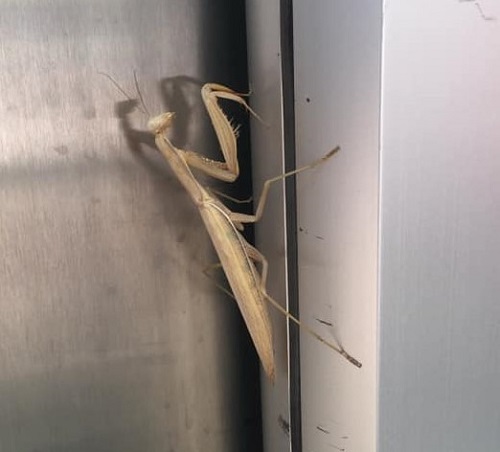 And how about this?
I have a pair of these guys keeping an eye on things at the farm for me. On evenings I don't see them I can hear them nearby. Very cool. Weasel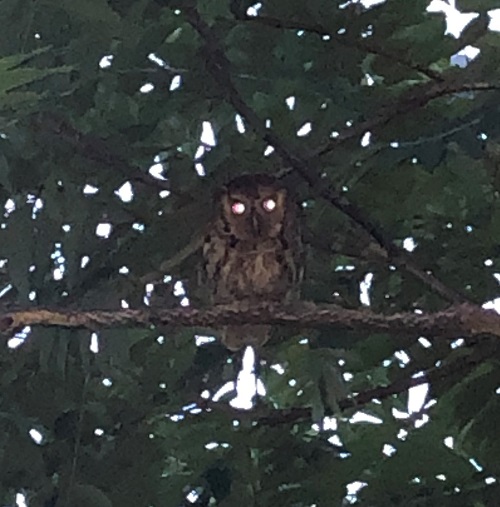 Admirale's Mate had a visitor, too. Also dramatic, in a different way: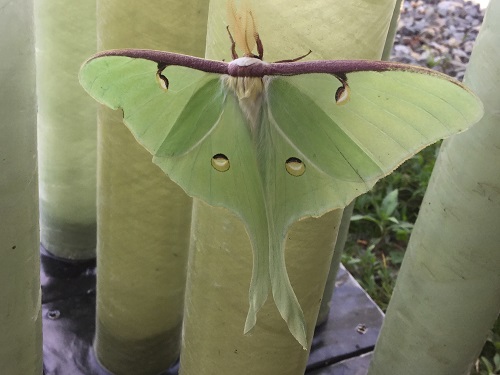 The Edible Garden
I think that Shanks for the Memory just planted some fall beans. Here, a kidney bean germinates to Strauss:
Here are some really enticing green bean recipes. You can use bush beans if you want to. Check them out:
Fortex, Gold of Bacau, Nor'easter, Rattlesnake. Fortex is the best if you have the climate for it.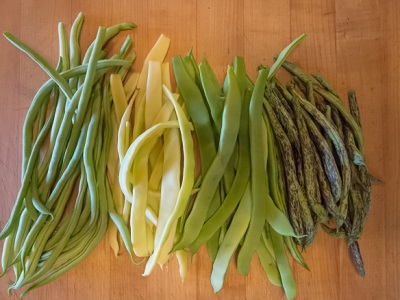 Pole beans with pasta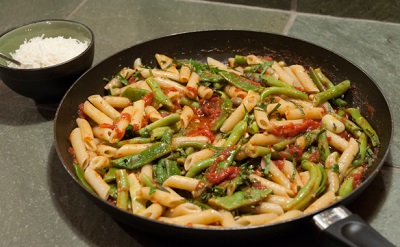 Gordon has produced his first salsa. I think I see some pickling cucumbers, too.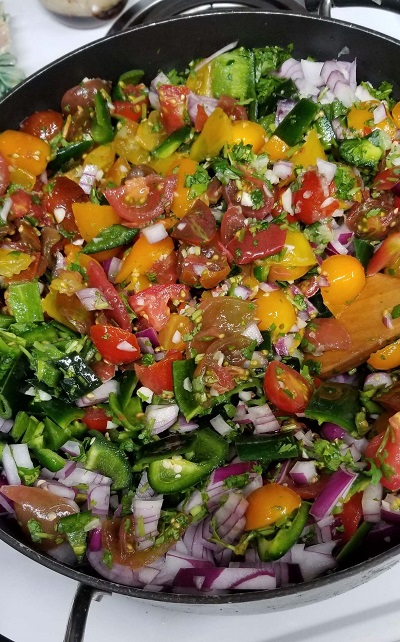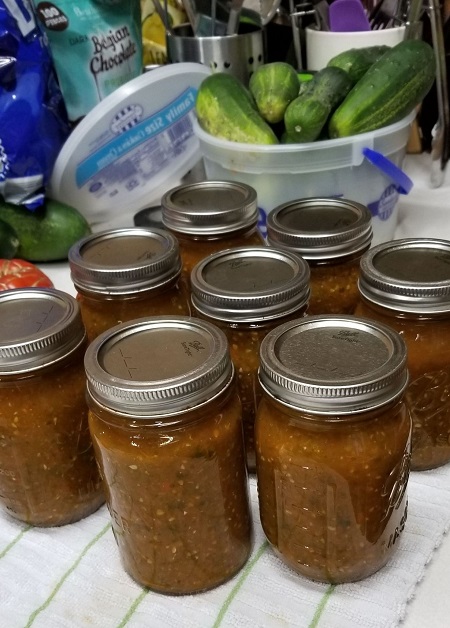 Some of us may need the recipe.
S. Lynne has lots of produce coming on. More photos next week.
Honeycrisp apples. Fresh. Wow.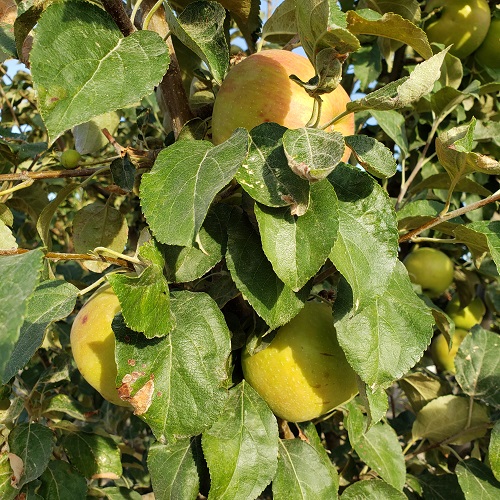 Gardens of The Horde
Blake, who lives in Bakersfield, sent in the following:
I've sort of nicknamed this particular crape myrtle "Sideshow Bob Myrtle."

Note, though, my neighbor's crape myrtles are also putting on quite the show.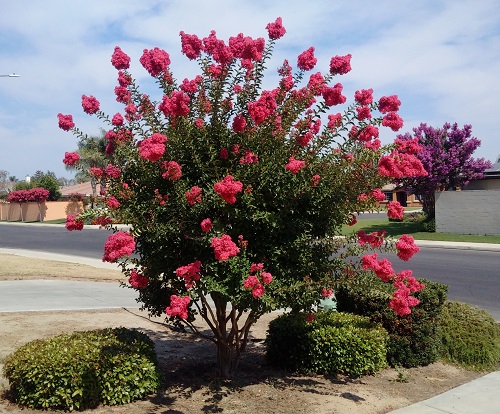 Admirale's Mate has a couple of fine lilies: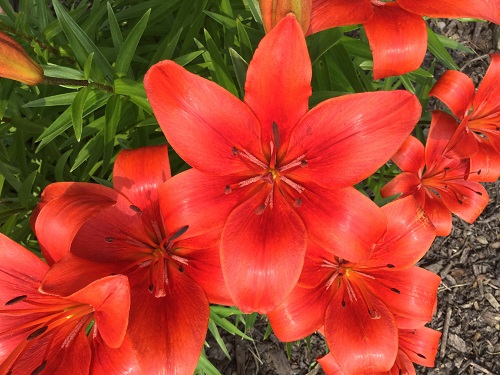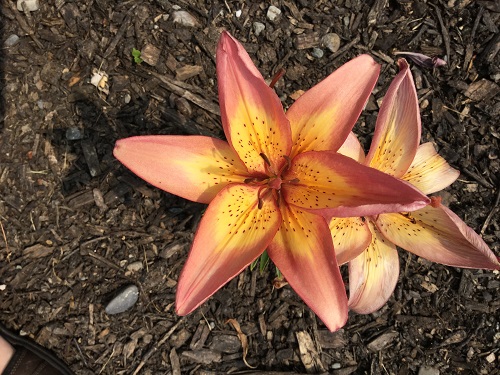 If you would like to send information and/or photos for the Saturday Gardening Thread, the address is:
ktinthegarden
at g mail dot com
Include your nic unless you want to remain a lurker.


posted by Open Blogger at
01:09 PM
|
Access Comments