« Elizabeth Warren to Actual Indians: I'm Like Sorry or Whatever I Claimed to be an Indian Everytime I Was Applying for a Job or Running for Senate
|
Main
|
The Morning Report - 8/20/19 »
August 19, 2019
Monday Overnight Open Thread (8/19/19)
***
The Quotes of The Day

Quote I

She's an assistant professor with the University of Massachusetts Amherst School of Public Health and Health Sciences.

"It was not the same as it was in Colorado, circa 2013, when there were products labeled to look like candy wrappers," "Nonetheless, even despite opaque and tamper-proof and child-proof packaging requirements, we still saw little kids getting into the products and having some bad experiences." Jennifer Whitehill

Quote II

"I really believe that some of these politicians don't actually believe in public schools." Democratic congressional candidate Dan McCready (N.C.)

Quote III

Donald Trump and the Republican Party hate America: It's time to say it
For all they blather on about patriotism, the unctuous Republicans are the ones who really despise their country David Masciotra

Quote IV

"In all honesty, I never even imagined myself becoming a mother. My teen years and early 20s were spent just trying to get my act together. I had an anxiety disorder, depression and was married and divorced from my first husband by the time I was 23 years old."
"Before I met my husband, I dated a bunch of not-nice guys. I peppered in a few nice guys here and there, but I think I was so insecure and unhappy at that time that I either drove those good guys away or grew bored of their niceness."Joanna Schroeder

Quote V

"Now before I go any further, I want to say this. Like anyone who's been honest with themselves, I know that I have made mistakes. I am very sorry for harm I have caused," Warren remarked during the event. "I have listened and I have learned a lot, and I am grateful for the many conversations that we've had together." Sen. Elizabeth Warren (D-MA)
***

It is a good thing China didn't call the Hong Kong protesters "Retarded" otherwise they would have been banned. Twitter is in the pocket of the China Commies.

Twitter has been allowing promoted tweets—essentially targeted ads— to be placed by China's state media, attacking pro-democracy protesters in Hong Kong and blaming those campaigners for the escalating violence and civil unrest.

The use of social media to peddle political and electoral interference is not new—it is a major theme of the backlash against social media. Usually, though, it is more subtle and cleverly orchestrated than the blunt promoted tweets that China's state media has been paying Twitter to publish.

UPDATE
Twitter to change their evil ways on State Tweets
***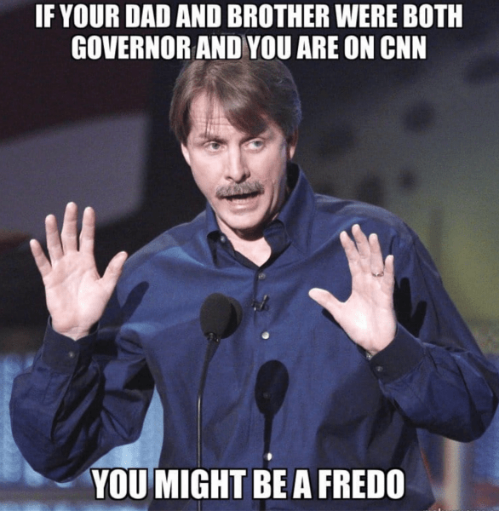 Fredo, Fredo, Fredo, Fredo, Fredo, Fredo. LOLGF'd
***

The latest from Paul Joseph Watson, NSFW-Language
***

Pass the popcorn please. Two despicable assholes are fighting.

It's happening, and it's glorious: the Left is turning on its own as Democrats continue to veer to the far-left amid an escalating civil war.

In the latest salvo, anti-Semitic Congresswoman Rashida Tlaib called for a boycott of left-wing comedian Bill Maher's HBO show because he criticized her anti-Israel rhetoric. (Maher was once Libertarian, but has since devolved.)

The brouhaha erupted after Maher said that Tlaib's past comments like "Jews control the world, control the money" is why Israel was reluctant to allow Tlaib to visit.

An angry Tlaib reacted by saying "maybe folks should boycott his show."
***

Our country is too populated for a one size fits all single payer health care. Of course the working man will suffer not Sen. Bernie Sanders, (Communist-Vermont)

Sanders: "I want to be frank I don't want to…oh I guess the guy could tell me why I'm crazy. All right, there's a Cubs fan…"

Audience member: "Wouldn't the Medicare health care plan … wouldn't that take away our right to bargain for our — our medical benefits?"

Sanders: "Yeah, absolutely it would. It's not a bad thing."
***
Just another reason to buy Greenland.

And always remember that in Greenland, English is a strong second language as in "For English press 2."

Finally, if the globe heats up as we are always being warned it will ("Any day/week/month/year now"), then we've got some fine fine farmland and retirement condo space at very affordable prices. In addition, besides having a lot of rare earths and other precious metals ready for extraction, Greenland is also looking at developing a hydrothermal power system. That is so very, very alternative fuelish that one might look at buying Greenland as Trump's much more sensible "New Green Deal."

And never forget, the other candidate for 51st state is Puerto Rico.
***

The road to hell is paved with photovoltaic panels.

Three years later, even the most optimistic supporters have deemed the Wattway a failure.

The Wattway consists of 2,800 photovoltaic panels lining one kilometer (0.62 miles) on the way to the small northern town of Tourouvre-au-Perch in Normandy. At the time of its opening its builder, the construction group Colas, part of telecoms group Bouygues, said that the solar panels were covered with a resin containing silicon, strong enough to fend off traffic even from 18-wheelers.

"The engineers of this project surely did not think about the tractors that would roll over," Pascal and Eric, two local roofers leaning on the counter of the Café de Paris, Tourouvre-au-Perche, told the French newspaper Le Monde in 2019. While the resin coating might be strong enough to keep a big rig from crushing the solar panels, the two said that driving over it generates so much noise that locals required the road's speed limit to be lowered to 70 km/h, or a paltry 43 mph.
Leave it to the French.
***

Minneapolis puts the kibosh on drive-thrus. Vehicle emissions, noise and safety are the reasons why.

Bad news for lazy people who like their fast food on the go (and influencers looking for a clickbait title for their supercar video) as the days of drive-thrus are numbered.

At least in Minneapolis, anyway. The city has banned the building of drive-thru windows in order to reduce emissions, noise and pedestrian accidents. They specifically state vehicle emissions will be reduced, but no doubt human flatulence inside cars will also fall given this new ruling. Either way, this could be the first roll of the snowball that could see drive-thrus being a thing of the past.
Current businesses are safe, so they say.
***

Is John Brennan the mastermind of the Russian Hoax? And is he facing criminal charges?

All research indicates CIA Director John Brennan enlisted the help of U.S. and foreign intelligence assets to run operations against the Trump campaign early in 2016. The objective was to give the false and manufactured appearance of compromise. Once the CIA established the possibility of compromise, that activity created the EC which opened the door for an FBI investigation.

The operation run by Brennan targeting Papadopoulos is at the center of the two-page "EC" (electronic communication); given to FBI Director James Comey to start the counterintelligence operation (Crossfire Hurricane) against the Trump campaign.

Two of the intelligence assets Brennan organized were Joseph Mifsud and Stefan Halper.
***
The ONT Musical Interlude
On this day: 19 Aug 1939
Ginger Baker, drummer with Cream who had the 1966 UK No.11 single 'I Feel Free'. Baker was also a member of the Graham Bond Organisation, Blind Faith, and Ginger Bakers Airforce and is also known for his numerous associations with World music, mainly the use of African influences. He has also had other collaborations such as with Gary Moore, Hawkwind and Public Image Ltd. via thisdayinmusic.com
&&&

Cream not your thing? A little mellow music...............

***

Love the neighbor. Tonight's Feel Good Story of The Day.

"EVERYONE.

This man came into my yard a couple hours ago and offered to cut my grass for a certain price.

I didn't have enough money today to afford that on top of everything else, and I tod him to come back in a week.

A few minutes ago I hear a loud noise outside of my house.

I opened the door, and noticed that he was cutting my grass.

I went running out to him and yelled for him to stop... he shook his head no.
***

Weekly commenter stats for week of 8-18-2019

Top 10 commenters:
1 [498 comments] 'garrett' [69.92 posts/day]
2 [482 comments] 'TheJamesMadison, A Swedish Fish'
3 [386 comments] 't-bird'
4 [363 comments] 'qdpsteve'
5 [356 comments] 'Skip '
6 [320 comments] 'JoeF.'
7 [314 comments] 'Insomniac'
8 [304 comments] 'Bandersnatch'
9 [301 comments] 'Yudhishthira's Dice'
10 [299 comments] 'Village Idiot's Apprentice'
Top 10 sockpuppeteers:
1 [170 names] 'Miklos, but what do I know' [23.87 unique names/day]
2 [54 names] 'Hands'
3 [46 names] 'Imitation Commentater'
4 [44 names] 'Rockery Hudpeck'
5 [41 names] 'Axeman'
6 [35 names] 'davidt'
7 [33 names] 'Adirondack Patriot'
8 [33 names] 'Notorious BFD'
9 [31 names] 'Cicero (@cicero)'
10 [28 names] 'HA'
Honorable Mention:
14 [26 names] 'ace'
***
Not only is this woman, hot, hot, hot. She's a Genius Award Winner.

A New Jersey woman set fire to a man's home after accepting a booty call invitation only to discover when she arrived that he had fallen asleep, police charge.

According to cops, Taija Russell, 29, torched the victim's home around 4 AM on August 4. Russell was arrested this week on several felony charges, including attempted homicide, aggravated arson, and aggravated assault.

Investigators say that when Russell (seen above) arrived at the residence, the snoozing man did not hear her at the front door. He also did not respond to series of text messages sent by Russell.
***

Tonight's ONT has been brought to you by Friends & Family.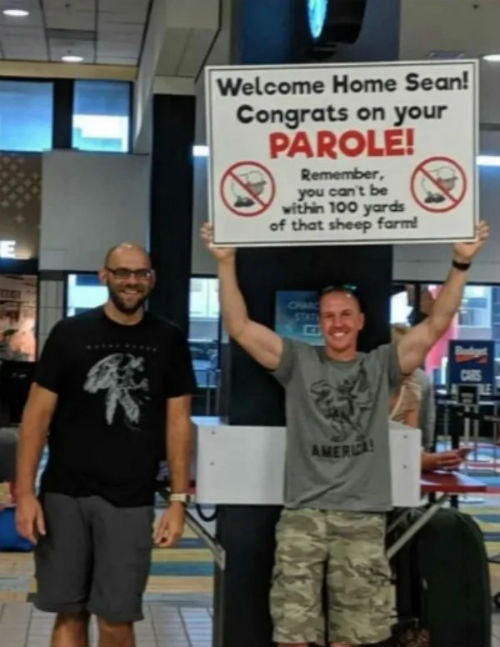 Notice: Posted with permission by the Ace Media Empire and AceCorp, LLC. All decisions by the judges are final. Complaints? We don't accept them.


posted by Misanthropic Humanitarian at
10:00 PM
|
Access Comments