« Saturday Gardening And Puttering Thread, August 17 [KT]
|
Main
|
Saturday Afternoon Chess Thread 08-17-2019 »
August 17, 2019
Ace of Spades Pet Thread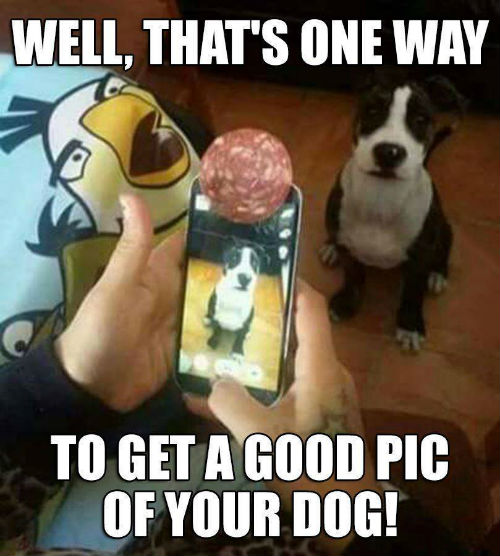 ***

Good afternoon and welcome to the almost world famous Ace of Spades Pet Thread, where pets rule.
Today's opening photo is funny. Yet, I see how it can work. I've been known to hold a milk bone in my mouth to get the pups to pose.

Speaking of humor. Check this article out with a H/T to DJLadysmith.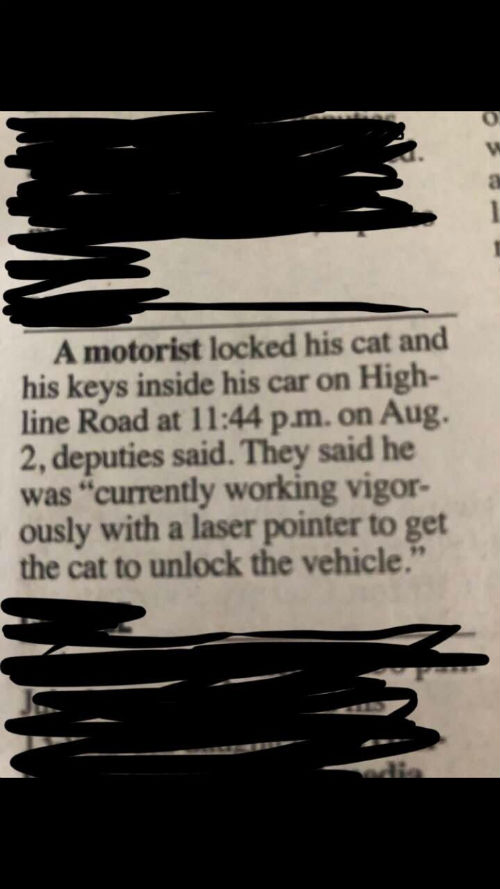 ***
A Little of This. A Little of That.

Emotional rescue horses allowed on flights. H/T Hrothgar

Why do cats eat grass? No, not to piss you off.
***

From our good friend Hank Curmudgeon, Cute gif.
***

Did Grandma ever do this for you? Quite the knitter. 450 plus sweaters and blankets knitted for shelter dogs.
***
(H/T Rick)
***

Not to be outdone Cats wearing tights.
***

Life is just better with a dog.
***
Meet The PetMorons
This is Scooter, our 11 1/2 year old Miniature Schnauzer. When we go out for a walk, his favorite activities are barking at other dogs (he got in a fight with a pit bull once - and won), sniffing, and rolling in the grass. So far his record is 8 stops to roll during a 15 minute walk.

Thanks for doing this. It helps me remember the good things in life in the midst of the political and cultural insanity we have to go though the rest of the week.

My name is -----------------, but call me Mongo.

Scooter is an awesome name for a terrier breed. Schnauzers have a special place in my heart. And it sounds like he has a special place in yours. I really appreciate your kind words about the Pet Thread. Thank you.
***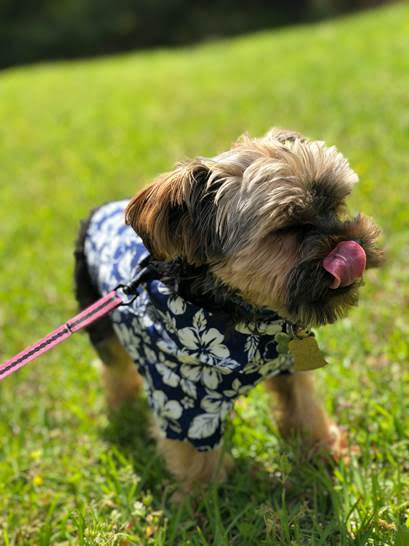 (Photo 1)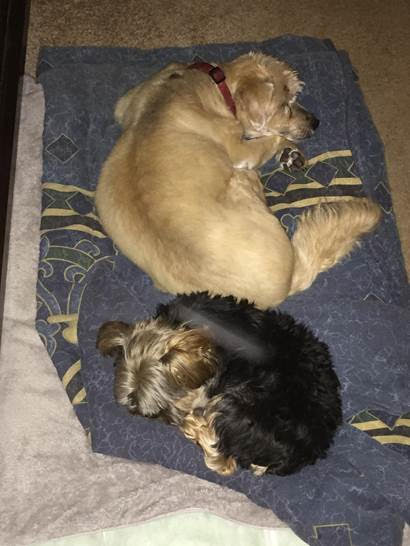 (Photo 2)
(Photo 3)
PetMorons:

I'm a long time lurker who constantly reads Ace Of Spade HQ, but I really love the Pet Thread! In fact, a few years back, I submitted a photo of our pound puppy, Magee, and the photo was published! Thanks so much for that!

About two years ago, my wife got a new Yorkie puppy she named Max. Perfect name as he has two speeds: 0 or Max, and nothing in-between! (Photo 1)


Sadly, in December, 2018, we had to say a sad farewell to Magee who was 17.5 years old and succumbing to dementia. The good news is for the last 18 months of her life, she was often like a young puppy playing with Max who adored her. Max would let us know when Magee needed to go out and even after we installed a puppy door for Max, he would usually only go out or come in via the main door with Magee in tow. (Photo 2)

It has taken several months for us all to adjust to the loss of Magee though we still miss her greatly. But, Max has thrived and makes friends wherever he goes. His friends are mostly people but sometimes they include neighbor dogs. Including the Great Dane puppy who lives across the street. One late afternoon, I was sitting on our couch watching tv and admiring the world through our sliding glass door, when this horse of a dog appears at my sliding glass door! Holy crap that dog was big! But Max didn't miss a beat, he headed out his doggy door and started playing with the Great Dane. He would charge the Dane and the Dane would run away. Then the Dane would turn around and charge back and Max would run back through the doggie door and bark at the Dane through the glass door. Then the cycle would start all over again. It was great fun to watch and I happened to get a picture of Max and the Great Dane on opposite sides of the door. I thought I'd share since everyone else might get a kick out of the photo! (Photo 3)


Just call me as "Long-Time-Lurker Paul"!
What an interesting email Paul. So sorry about Magee's passing. But it sounds like she lived a long and happy life, especially with Max. I can envision Great Dane vs. Yorkshire Terrier power run races. Awesome story and good job capturing photo 3. We appreciate your support.
***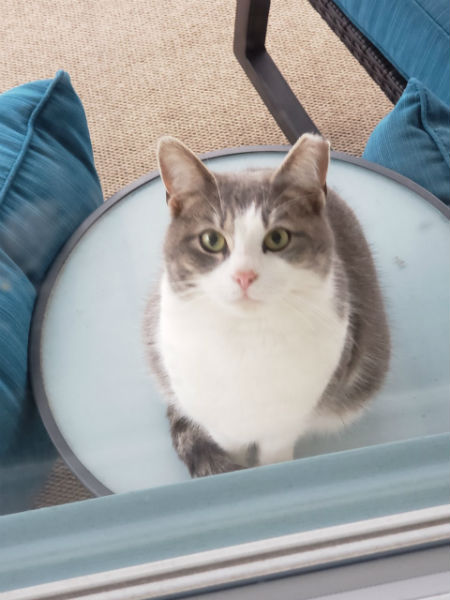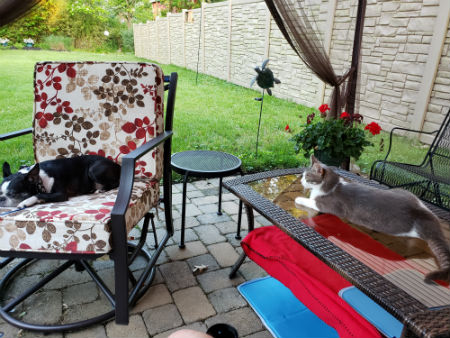 The feline is a young cat that adopted us. We saw her eating trash on a 20F degree January night which was the same night our neighbor was displaced by a fire. We had placed food out for their cat which had fled the fire. After several weeks we couldn't tell if it was our neighbor's cat of this stray which was eating the food. It turns out that the culprit (hence her name, Culprit) was the stray who turned out to be very affectionate and started coming around for 2 square meals a day.

She's now part of the family and spends her days hanging around the back porch and her nights hunting for nice juicy mice to give to me in the morning. The 2nd pic is of her hanging out with a previously featured pet who is getting on in years but appreciates the company.

Cheers,
JohnO
Sounds like you have a big heart Mr. JohnO. And it looks like the critters have full run of the patio. Great story. Thank you for sharing with us today.
***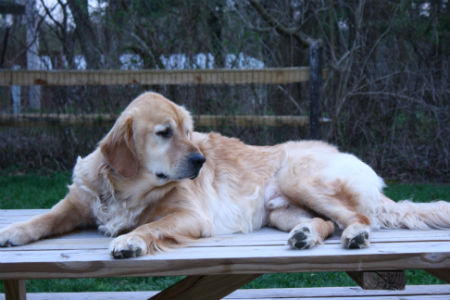 (Photo 1)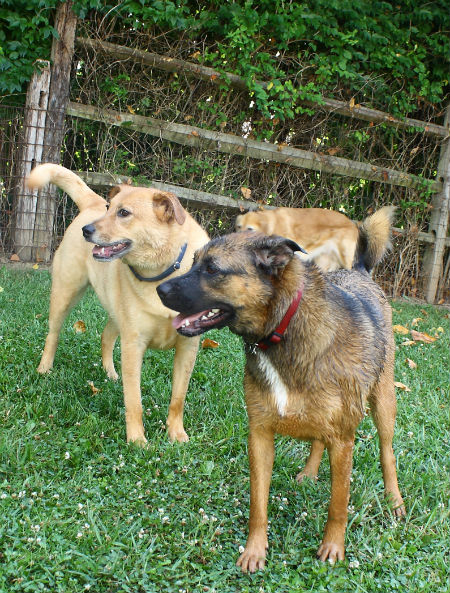 (Photo 2)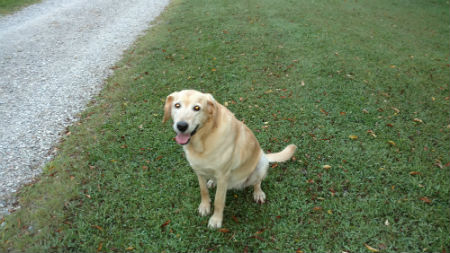 Been wanting to send in pics to you for a while. Just too lazy, I
suppose. First one is of Buddy, he got sick and we had to put him down
in 10/14, we never got over him, think of him all of the time. As for
the other two, Wolfgang and Bear are still with us, and the last is
Katie, we go her when she was 10. Her owner went into a nursing home and
has since passed. Nobody wanted a 10 year old dog, but we did. She is 12
now and we know the end is near, she has a large tumor growth on her
side. We will just love her and take care of her till she lets us know
when. I always say no more, because I have had to put 4 down and I cry
for weeks, but their unconditional love just bring s us back every time.
This file is too big, going to send them separately.


Thanks for letting me share, Chris
No need to thank us Chris. It is our pleasure to share your pets and stories. Great story about helping your neighbor out. We thank you following the Pet Thread.
***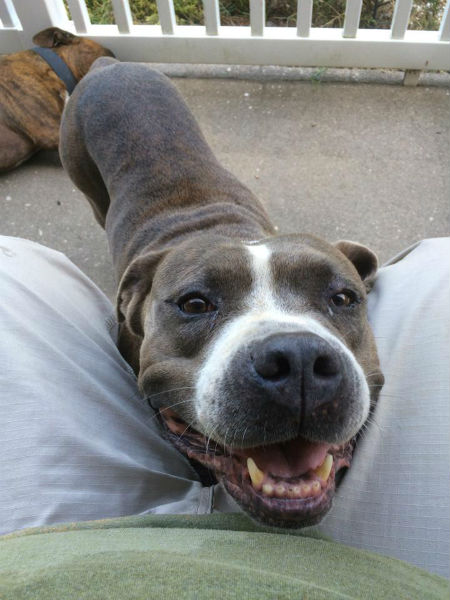 This was our American Staffordshire Dori. We lost him to stomach cancer this June. Per our neighbors, he spent the better part of several years living on the porch of a house down the road being neglected. The first time he came to our house, the homeowner had left for a week's vacation; Dori was cruising the neighborhood trying to find food. We took him in, but were required to return him due to local requirements to either post an advertisement or turn the dog into the local (kill) shelter. We had to force him to get into the owner's car.

A couple months later on Christmas Eve, he was in the next-door neighbor's yard looking for food again; the owner had left him at the house and been gone several days per the neighbors who'd been sneaking him food. That time he spent a couple days with us getting fed, then was turned in for to the local shelter. To get him out, the owner would have to pay $85 while he was on stray hold. Apparently, he wasn't worth the trouble to her, so he went on the adoption list with a time limit for euthanasia. We were parked outside the shelter's gate at 6 am on the first day he was available; opening time was 9 am; at 8:30 a young lady came out and asked what we were there for. She was very happy to bring out an application form early, and an hour later and bail payment, he was going home with us. After curing a severe case of heartworms, recovering from malnourishment and surgery removing many broken teeth, he became one of the happiest dogs we've had, although he developed a profound addiction to Beggin' Strips. - James
What a shame Dori wasn't a part of your household from the beginning. He looks like a happy well adjusted pooch. So sorry about your loss. You certainly made his last years happy ones. Thanks for sharing.
***

A big thank you to all the contributors to the Pet Thread. If you have contributed something and it hasn't appeared yet be patient. We will get to it in the near future.
If you have something you wish to share with us, please contact us at petmorons at gmail dot com.
Have a great week!!!


posted by Misanthropic Humanitarian at
03:00 PM
|
Access Comments