« Philly Shootings Update: Six Cops Shot, But All Are In Stable Condition
|
Main
|
The Morning Report - 8/15/19 »
August 14, 2019
Wednesday Overnight Open Thread (8/14/19)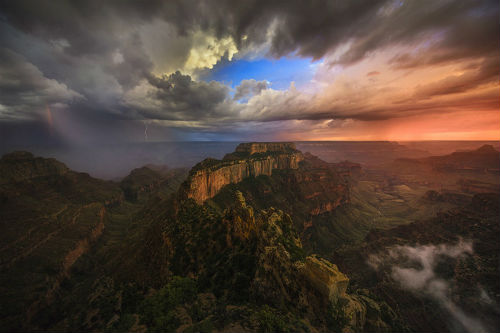 ***
The Quotes of The Day

Quote I

"The obese will die a decade earlier than the rest of us; see it as a selfless sacrifice in the fight against demographic imbalance, overpopulation and climate change." Veteran BBC presenter Michael Buerk

Quote II

Increasing taxes on gun manufacturers will reduce gun and ammunition sales and bring in new federal revenue that we can use for both gun violence prevention and enforcement of existing gun laws Sen. Elizabeth Warren (D-MA)

Quote III

"I need it for my mental health, for my self-esteem and it is just something that I need doing so bad and I know I can't pay for it.

"The NHS definitely won't pay for it this time. I don't know why, transgenders get operations left, right and centre but they will not pay for my bum lift. Carla Bellucci

Quote IV

"There's probably 50 very important people who have a motive to kill him," "Not alleging anyone named, but it's true. We know some people are in a lot of trouble because of Epstein and they know who they are. There's tremendous motive to kill him." Rudy Giulaiani
***

In case you missed it, Ace has been brilliant today with his observations about the cuckosphere. I'm sure Max Boot will have to insert a new tampon after reading the NR's Andrew C. McCarthy. Ball of Collusion: The Plot to Rig an Election and Destroy a Presidency.



Plan A was to exonerate her and get her elected. Plan B, the failsafe, was an 'insurance policy' meant to destroy Trump.
Editor's note: Andrew C. McCarthy's new book is Ball of Collusion: The Plot to Rig an Election and Destroy a Presidency. This is the first in a series of excerpts.

There really was a collusion plot. It really did target our election system. It absolutely sought to usurp our capacity for self-determination. It was just not the collusion you've been told about for nearly three years. It was not "Donald Trump's collusion with Russia."


Here is the real collusion scheme: In 2016, the incumbent Democratic administration of President Barack Obama put the awesome powers of the United States government's law-enforcement and intelligence apparatus in the service of the Hillary Rodham Clinton presidential campaign, the Democratic party, and the progressive Beltway establishment. This scheme had two parts: Plan A, the objective; and Plan B, a fail-safe strategy in case Plan A imploded — which all the smartest people were supremely confident would never, ever happen . . . which is why you could bet the ranch that it would.

Plan A was to get Mrs. Clinton elected president of the United States. This required exonerating her, at least ostensibly, from well-founded allegations of her felonious and politically disqualifying actions.

Plan B was the insurance policy: an investigation that Donald Trump, in the highly unlikely event he was elected, would be powerless to shut down. An investigation that would simultaneously monitor and taint him. An investigation that internalized Clinton-campaign-generated opposition research, limning Trump and his campaign as complicit in Russian espionage. An investigation that would hunt for a crime under the guise of counterintelligence, build an impeachment case under the guise of hunting for a crime, and seek to make Trump un-reelectable under the guise of building an impeachment case.

McCarthy's writing is very straightforward for being an attorney. This is the first excerpt from his book an excellent read about the Russian Hoax.
***
Add your own caption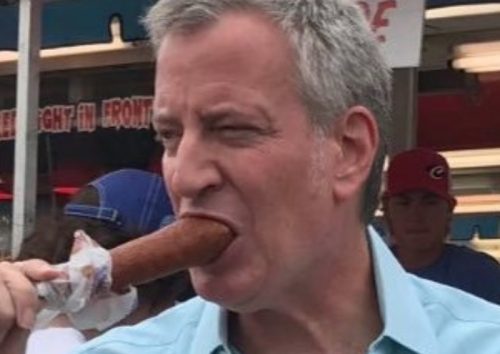 ***

I never had the urge to do what this couple did. We Tried to Do Vanlife Right. It Broke Us Down. What happened when one writer looked beyond the open road, the staged snapshots, and the hashtag.

A few hours after I bought a 1995 Ford E-350 Econoline van for $2,000 in the fall of 2017, the ABS light lit up on the dashboard. That night, I had a dream: My fiancée, Rachel, and I were driving downhill on a steep, winding road when the brakes went out. As we were plunging to our deaths over a cliff, I stared into her eyes and thought, I failed you.


That was my first vanlife-stress dream. They kept up through the winter and spring as we prepped the vehicle for a summerlong road trip that would see us touring the country in a counterclockwise loop, starting and ending at Rachel's parents' house outside Philadelphia.

The ultimate road trip had been our goal since we'd met during our senior year of college, in 2012. We wanted to explore the country in an authentic way, meet its diverse people, see both its ugly places and its beautiful ones. Our idea was inspired by #vanlife, the faux-bohemian, four-wheeled lifestyle movement. Why tour the country in a regular old car, camping in national parks and rooming in hotels off highway exits, when we could buy a cheap van and make it our mobile home?
***

I don't care for Starbucks and I really don't care for pumpkin flavored crap either. You on the other hand might and you'll be delighted to know that pumpkin lattes are showing up earlier this year.

Do you feel an autumnal chill in the air? Probably not yet, but that won't stop pumpkin spice lovers from returning to their seasonal addiction in just a couple weeks. Though the company itself hasn't announced an official date yet, Business Insider is reporting that some Starbucks employees have contacted them and leaked on social media that the coffee giant's pumpkin spice lattes will return to menus on August 27. If true, this release date will be the earliest official launch for the fall-themed drink yet.
***

Amazon has the online shopping down pat. Facial recognition? Not so much.

In a recent test of Amazon's facial recognition software, the American Civil Liberties Union of Northern California revealed that it mistook 26 California lawmakers as people arrested for crimes.

The ACLU used Rekognition, Amazon's facial recognition software, to evaluate 120 photos of lawmakers against a database of 25,000 arrest photos, ACLU attorney Matt Cagle said at a press conference on Tuesday. One in five lawmaker photographs were falsely matched to mugshots, exposing the frailties of an emerging technology widely adopted by law enforcement. The ACLU used the default Rekognition settings, which match identity at 80 percent confidence, Cagle said.
***

Do you need another reason to avoid Facebook like the plague? Facebook paid transcriptionists to transcribe audio chat.

Facebook Inc. has been paying hundreds of outside contractors to transcribe clips of audio from users of its services, according to people with knowledge of the work.

The work has rattled the contract employees, who are not told where the audio was recorded or how it was obtained -- only to transcribe it, said the people, who requested anonymity for fear of losing their jobs. They're hearing Facebook users' conversations, sometimes with vulgar content, but do not know why Facebook needs them transcribed, the people said.
***

My the times have changed. In my day (Yes, I know, get off my lawn) when my parents said no, I didn't get around their punishment with a 'smart frig'.

You hear the word "innovation" a lot in tech, and half the time, it's never really that impressive or even innovative. But last week, for the first time, I was bewildered by the tech that is a LG Smart Refrigerator and the innovation of one Ariana Grande twitter fan account, @thankunext327.

For today's teens, having your mom confiscate all your tech must feel close to the end of the world. While some kids would simply look for their confiscated phone in their parents' bedroom or their mom's bag, this resourceful teen did what any future genius would do — tweet from her family's smart fridge.
***

What was supposed to be a fun vanity license plate didn't work out that way for one man.

The relationship between Americans and their automobiles is a complicated one. More than mere transport, cars can become extensions of one's personality—think of stereotypes about drivers of a particular model like a Corvette, for instance. Since cars are mass-produced, it's natural that people want to personalize them. Sometimes it's covering them with every bit of chromed plastic you can find at JC Whitney. Sometimes it's plastering them in stickers. And sometimes, it might just be a personalized number plate.

The rules for personalized plates vary depending on the state in which you're registering your car. These can foster creativity, but today we have a cautionary tale from California, which reveals the risks of being too creative. It's the story of a security researcher known as Droogie, who presented his experience at the recent DEF CON conference in Las Vegas. Droogie decided his new vanity plate should read "NULL." While he did this mainly for the giggles, he told the audience that there was an ulterior motive, as reported by Mashable:
***

The UN is at it again. Predicting gloom and doom, oh my!

The global food supply is on the brink of disaster, according to a newly published report by the United Nation's Intergovernmental Panel on Climate Change.

More than 100 experts contributed to the report, which concludes that climate change is already negatively impacting food production in real ways. And the problem is poised to get even worse if global temperatures continue to increase — though it's not yet too late to avoid a total catastrophe.


According to the report's authors, it's getting harder to produce food in the face of more droughts, heat waves, wildfires, floods, and permafrost thaw.

What is the UN's track record?
***

The Religion of Peace? Islam can't be a mental health issue, could it?

Police say a knifeman who killed a woman then attempted to stab numerous other people in Sydney while yelling "Allahu Akbar" was motivated by "mental health issues."

One woman was taken to hospital with injuries following the attack and another was later found dead in a nearby residence.

Video footage of the perpetrator shows his jumping on cars, waving a knife around, shouting "Allahu Akbar" while asking to be shot.
***

How is that single payer government health care working out in the UK? You probably shouldn't ask Terry Brazier.

A pensioner circumcised by mistake after going to a hospital for a procedure involving botox has been handed £20,000 compensation by the NHS.

Terry Brazier was given the procedure after medics at Leicester Royal Infirmary mixed up his notes.
***

While we are on the topic of the UK. Brexit out polls Remain, will it ever happen?

More Britons would support Prime Minister Boris Johnson using any means necessary to take Britain out of the European Union than would oppose him, an opinion poll conducted for the Daily Telegraph said on Monday.

Johnson has promised to lead Britain out of the EU on Oct. 31 regardless of whether he manages to secure an exit deal with Brussels, despite many in parliament being opposed to leaving without a deal.
***

Has anyone seen Bluebell and does she have an alibi?

Residents of a Virginia neighborhood were left scratching their heads when unknown pranksters wearing what appeared to be TVs on their heads left vintage TVs on local porches.

Neighbors in the Glen Allen neighborhood said their doorbell cameras recorded what appeared to be a person wearing a television on their head -- or a mask modeled after a TV -- leaving vintage TVs on their porches.
***

We live in strange and troubling times.

Look, I love the internet too. Quite frankly, I am hopelessly addicted to my iPhone. With that said, I would gladly give it up to avoid diarrhea and vomiting while traveling! Believe it or not, Americans would even prefer losing their credit card while on vacation than not having internet. This is almost as crazy as food poisoning, as losing a credit card while traveling can be a nightmare -- especially if it is your only one. Shockingly, Americans would even rather no air conditioning or consistent bad weather than not having internet.
***

Russia and racism sure have in the headlines as of late. The budget deficits don't even gather a mention.

To grasp what dire shape the budget deficit is in, one only needs to glance at a handful of recent Bloomberg News headlines. There was "U.S. Posts Largest-Ever Monthly Budget Deficit in February" in March, followed by "U.S. Budget Gap Balloons to $739 Billion Despite Tariff Revenue" in June. In July, the headline was "U.S. Budget Gap Widens to $747 Billion in 9 Months Through June," and the first sentence of the article noted that the deficit had grown by 23 percent this fiscal year, "as rising spending eclipsed a small bump in revenue from the Trump administration's tariffs. And now, as the summer ends, we have "U.S. Budget Deficit Already Exceeds Last Year's Total Figure," which notes that federal expenditures between October and June were up 6.6 percent over the previous fiscal year. The $866 billion budget gap so far this fiscal year represents a 27 percent increase over the same period last year.
***
The ONT Musical Interlude
Born on this day: 14 Aug 1948
Bruce Thomas, bassist for Elvis Costello and the Attractions. Thomas was a member of Quiver, The Sutherland Brothers, Moonrider and Al Stewart in the early 1970s. via thisdayinmusic.com
Happy birthday Bruce and thanks, I needed a reason to play some Elvis.
&&&

A little Motown music...................
***

Genius Award Winners Florida Men & Women Headlines.
***

Murphy then "dropped his pants with his back to me, put his finger in his rectum and then came at me swinging," the state trooper wrote. So officer you are saying we have a Genius Award Winner.

A Montgomery man was jailed Saturday accused of exposing himself outside the Alabama State Capitol building and throwing punches at a state trooper, according to court records.

Julian David Murphy, 60, was charged with disorderly conduct and public lewdness after the incident about 8 a.m.
***

A nasty and deadly disease may have been cured. Tonight's Feel Good Story of The Day.

LONDON (Reuters) - Scientists are a step closer to being able to cure the deadly Ebola hemorrhagic fever after two experimental drugs showed survival rates of as much as 90% in a clinical trial in Congo.
***

Tonight's ONT has been brought to you by Drivers Education Drop Outs.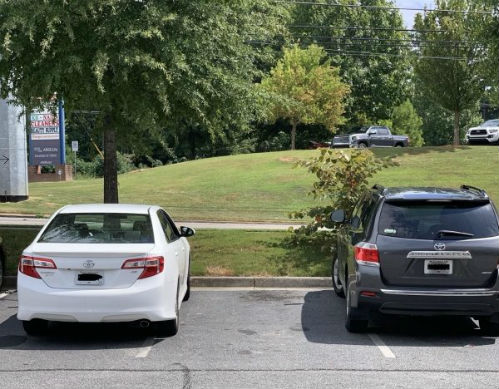 Notice: Posted with permission by the Ace Media Empire and AceCorp, LLC. The ONT often imitated but never duplicated.

posted by Misanthropic Humanitarian at
10:00 PM
|
Access Comments