« Food Thread: A Little Honey, A Little Smoke, A Little Vinegar, And All's Right In The World
|
Main
|
Sunday Overnight Open Thread (8/11/19) »
August 11, 2019
Gun Thread: Turn in Your Homework! [Weasel]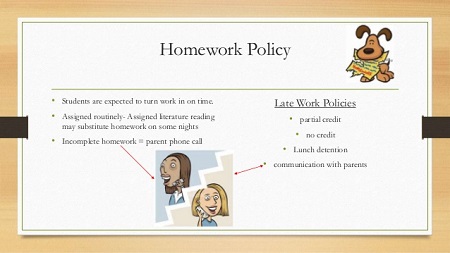 Don't make me call your parents!
Last week we talked about one handed shooting and I suggested "you people" try it at the range and report back this week. Did any of you do it? Hmmmm? Did any of you complete your range assignment homework? Let's find out, shall we?

ASSIGNMENT: Why don't some of you try shooting one-handed this week and let us know how it goes in next weekend's Gun Thread?
Let's kick things off with this most excellent electronic mail message from our pal Our Country is Screwed:
The range I go to has a monthly "Action Shooters Group" aka tactical practice. Each session begins with a scenario that the devious instructor dreams up. Those in attendance weren't allowed down into the indoor range to see the scenario - kept it a surprise. We would all go down one at a time and do the scenario with the instructor.

One such episode the instructor called down each shooter one at a time. You were instructed to unload your pistol, set the pistol down with the slide NOT locked back. Your magazine was to be set beside the pistol. He then asked which hand was your dominant hand - then proceeded to wrap your hand as if you were wounded.

The scenario was this. You were cooking and burned your hand - hence the bandage. Your wife and daughter are in bed. There is a noise like someone is breaking into your home. Go deal with the situation.

You had to load your weapon and chamber a round -- one handed. Then go around a mock-up wall and shoot the targets set up. In low light. And only shoot the bad guys.

Figuring out how to chamber a round with one hand -safely - was a challenge. Several approaches were taken. Key is to use your rear sight. Rack your slide off your belt was one option. Kneel down and use your heel (what I did), or even use the table that your gun was on.

Great training exercise and was very realistic.

Note to all: If you belong to a range, check if they have such a group. Several do around me in NH. You'll probably have to qualify to join - but do it. If for nothing else, it will get you out once a month (or however they meet) and get you to practice.
This sounds like a well run program! Not only is there a place for people to shoot, but somone has taken the initiative to form a group and actually help others develop some real world skills. I wish MY indoor range had a program like this! Thanks Our Country is Screwed!
While the above probably represents the gold standard for public range training opportunities, did any of you practice one-handed shooting on your own last week? Was it the first time you tried it? How did it go?
*******
I also mentioned last week that I've been looking for a chest rig to wear when I'm on the tractor, and alert commenter Waepnedmann made the following suggestion:

I have a couple of GunfighterINC chest rigs for large frame semi-autos and a Diamond D Leather chest rig with a detatchable flap for a Ruger .44 mag.
The Diamond D Leather rig is a beautiful piece of work, but I would go with the GunfightersINC, because the holster shell is Kydex and holds up better to rain and sweat. After wearing either one for just a short time you do not even know it's there and it does not get in the way when working.
So I popped right over to the GunfightersINC website and took a peek. It didn't take me long to find the Kenai chest holster, and a few clicks later my order was placed. The good ol' USPS delivered it a few days later, and it's exactly what I was looking for. As Waepnedmann points out, the Kydex construction and nylon webbing makes this a much better option than leather when you're outside working where sweat and rain might be an issue. It's easily adjustable and comfy as shit - you really don't notice it's there after a few minutes. It holds the weapon, in my case a S&W .357 snubby, very securely and at just the right angle for an easy draw. My only thought is at the $150 price point, an adjustable tension screw would have been a nice feature, but it may never be needed. With that said, I'd definitely recommend the product! Thanks Waepnedmann!
Do any of you use a similar rig and how do you like it?
*******
Every so often we hear people mention they're shooting low and left, or in the case of left-handed shooters, low and right. What's up with that, you ask? Well the 15 minute video below may have some answers for you.
Take these grip techniques to the range and let us know if they help!
*******
Well apparantly, New Zealand is
doubling down on stupid
and proposing more gun control, this time in the form of a
gun registration
requirement. Evidently, their confiscation efforts aren't going very well because they can't figure out who has the guns they want to grab. For our brothers and sisters in that beautiful country, hang tough. For those of us here, pay damn close attention to what's going on in NZFrank's neck of the woods. You'll be seeing it here soon enough.
*******
Link-O-Rama
I Told You So...
...and What You Can Do About It
VIDEO: One-handed Malfunction Clearing
Article: Cut Your Reaction Time
Article: Ten New Pro-2nd Amendment Laws for Texas
Article: Minimalist Reloading Setup
22LR Competition: This Looks Like Fun!
***Mail Bag***
This week our pal Eromero sent in the following:
Went to the range today and this is Mrs. E's target form her second shoot since broken right arm with a Kimber Micro9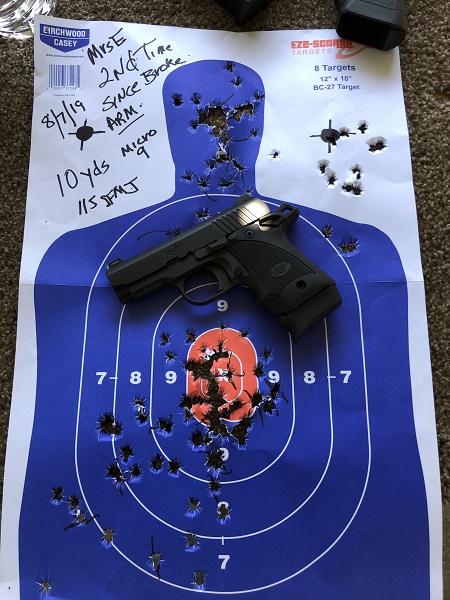 Holy Crap! I need to break my arm if it helps you shoot that well!! Very nicely done, Mrs. E!
******
Please note the new and improved gmail account morongunthread at gmail dot com. An informal Gun Thread archive can be found HERE. If you have a question you would like to ask Gun Thread Staff offline, just send us a note and we'll do our best to answer. If you care to share the story of your favorite firearm, send a picture with your nic and tell us what you sadly lost in the tragic canoe accident. If you would like to remain completely anonymous, just say so. Lurkers are always welcome!
That's it for this week - have you been to the range?

posted by Open Blogger at
07:00 PM
|
Access Comments