« Gun Thread: Turn in Your Homework! [Weasel]
|
Main
|
The Morning Report - 8/12/19 »
August 11, 2019
Sunday Overnight Open Thread (8/11/19)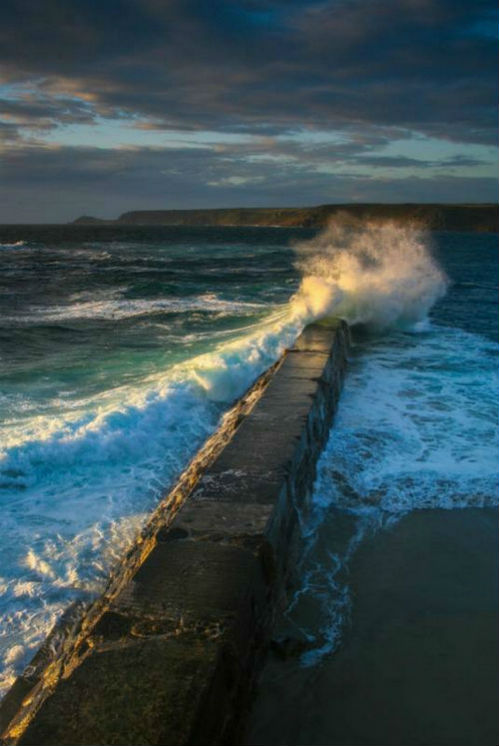 ***
The Quotes of The Day
Quote I

"I'm positive that most of my early adventures investigating what it meant to be a girl were heavily influenced by misogynistic culture. Hell, I'm also positive that many of the ways I continue to be "sexy" are heavily influenced by misogyny. But it feels good to me, and it's my damn choice, right? Isn't that what feminism is about—choice?" Emily Ratajkowski

Quote II

"To me, it's not logical that they've done this. What about (the immigrants') families? They have to make a living, they have kids. Right?" Lian said in Mandarin. "They didn't do anything bad, they just want to make money, raise their kids."Jun Lian

Quote III

Those who favor unrestricted immigration care nothing for the people. They are simply desirous of flooding the country with unskilled as well as skilled labor of other lands for the purpose of breaking down American [living] standards … Those who believe in unrestricted immigration want this country Chinaized. Samuel Gompers
When the Koch Brothers are in bed with Richard Trumpka swapping spit, it's not a happy ending for America.
Quote IV

"I left the Soviet Union to escape communism, socialism, Marxism — whatever you want to call it," she recalled. "America was and still is the only place in the world you are truly free, and you are losing it. Now the evil is coming here; it is all around us, especially where I live in California. These people are ignorant, they have no historical knowledge, and they are very dangerous. The ideology is seductive to America's naive youth and always ends up with people dead." Svetlana (last name withheld)

Quote V

But in the end, like it or not, we're heading for the age of the de facto "urban reservation." The salvageable people will get out, the salvageable surrounding land will be gentrified, and the remaining detritus will be boxed in and forgotten. The fact that most Americans expressed outrage at the recent spate of mass shootings while continuing to ignore gun crimes in black inner cities shows the increasing popularity of "What happens on the reservation is none of my business." David Cole
***

Adios Former Representative Shit For Fucking Brains Robert Francis O'Rourke.

Robert Francis O'Rourke is polling at less than 1% in a new Iowa poll.

Looks like the massacre of twenty-two people in El Paso did not result in his chance to 'gain some momentum"

Maybe he just paused his campaign to search for a new spotlight. Or to eat some regenerative dirt. Or something.

Sad!
***
Paul Joseph Watson weighs in on the room temperature saga of Jeffrey Epstein. NSFW-Language

***
Of course it is unacceptable. Duh! But honestly, what did you expect from government run single payer health care?

Britain's national healthcare system said Thursday a record 4.4 million Britons are waiting for surgery -- a figure one medical leader called "unacceptable."

New statistics posted by the National Health Service also showed a 16 percent increase of patients who'd waited for more than 18 weeks for non-emergency operations, such as hip or knee replacements.
***

The five senses, taste, sight, touch, smell, and sound. What is it like to loose the sense of sight. A young man explains what it is like to slowly go blind.

THE DIAGNOSIS
I was diagnosed about a year and a half ago with RP, or Retinitis Pigmentosa. It's a genetic disorder, so it's something I got from my parents, but it's a recessive trait, so it's something I didn't know I had.

I don't have complete vision loss, although it can eventually close in completely. Right now I have a visual field of about 80 degrees. My central vision is still relatively strong — I have 20/40 vision with glasses, which isn't bad. I can generally function on a computer and this and that. But an 80-degree field of vision is pretty much half of a healthy eye — most people have about a 160-degree field of vision.

It was my wife who pushed me to get my vision checked. We had to deal with this about four months into our marriage. I was naïve to what was happening to me: I was an athlete growing up — I played college sports, I was a football player. Which, in hindsight, made sense that I didn't notice it because when you're wearing a football helmet, your peripherals are blocked anyway.
***
If this works out, it is a pretty big break through. University of Toronto researchers accurately measure blood pressure using a smart phone.

If you're reading this story on your smartphone, you may be holding the future of preventative health in your hands.

A study led by University of Toronto researchers, published today in the American Heart Association journal Circulation: Cardiovascular Imaging, found that blood pressure can be measured accurately by taking a quick video selfie.

Kang Lee, a professor of applied psychology and human development at the Ontario Institute for Studies in Education and Canada Research Chair in developmental neuroscience, was the lead author of the study, working alongside researchers from the Faculty of Medicine's department of physiology, and from Hangzhou Normal University and Zhejiang Normal University in China.

Using a technology co-discovered by Lee and his postdoctoral researcher Paul Zheng called transdermal optical imaging, researchers measured the blood pressure of 1,328 Canadian and Chinese adults by capturing two-minute videos of their faces on an iPhone. Results were compared to standard devices used to measure blood pressure.
***
Is it time for Joe Biden's handlers to use a shock collar on Old Plugs? He is now claiming to be Vice President two years after he left office.

Joe Biden said he was vice president when the deadly high school shooting in Parkland, Florida, took place. Except, it happened in 2018, two years after he left office — the latest gaffe by the Democratic presidential front-runner.

Biden told reporters in Iowa on Saturday that "those kids in Parkland came up to see me when I was vice president." But when they visited Capitol Hill to talk with members of Congress, lawmakers were "basically cowering, not wanting to see them. They did not want to face it on camera."

The former vice president was making a point about the changing conversation around gun violence in this country, and how as more and more ordinary people are touched by mass shootings, they are more likely to call for action.

I know, shut up, Russia made him spout off incorrectly.
***

Deplorables 1 - Hollywood 0. Universal cancels release of movie about hunting and killing 'deplorables'


Universal has canceled the planned September 27 release of "The Hunt," a horror film that faced major backlash in recent days.

A Universal Pictures spokesperson told Fox News in a statement about the release cancellation, "While Universal Pictures had already paused the marketing campaign for The Hunt, after thoughtful consideration, the studio has decided to cancel our plans to release the film."
***

Ford Motor Company and Hennessey Performance, Tonight's Feel Good Story of The Day - Runner Up

Nearly two decades ago, Wesley Ryan sold his 1993 Ford Mustang GT to help cover the cost of his wife's cancer treatment. Earlier this week, he was reunited with his car, thanks to help from Ford Motor Company and Texas-based tuning specialist Hennessey Performance.

His wife Laura survived her bout with the disease, thanks in part to the sacrifice of the Mustang GT. The Detroit News reports that Ryan sold the car 17 years ago and assumed it was gone forever, but the couple's two kids tracked it down and negotiated a price to buy the car back.

The Foxbody was in bad shape and needed thousands in repairs, but Wesley's son Jake was ready to do all the work himself. Ford caught wind of the heartwarming story before he could start and offered to restore the car for the family.
***
The ONT Musical Interlude
Born on this day: 11 Aug 1954
Joe Jackson, UK singer, songwriter, (1980 UK No.5 single 'It's Different For Girls' and 1982 US No.6 & UK No.7 single 'Steppin Out'). via thisdayinmusic.com
&&&
***

I guess Birmingham, Michigan has no parks. Just ask our Genius Award Winners.

f you are going to get naked and have sex with your partner in the back seat of an automobile, your car should be located anywhere but the parking lot of the local police department.

That important precaution was ignored by a Michigan couple now facing a court date next week after they were cited for disorderly conduct.
***
When Israel isn't screwing around with the weather. They become Tonight's Feel Good Story of The Day.

On Tuesday, the Kenyan women's lacrosse team played Israel and were at a slight disadvantage.

The Kenyan players did not have cleats.

So, the next day Israel surprised the whole team with brand new cleats.
***
Weekly commenter stats for week of 8-11-2019
Top 10 commenters:
1 [598 comments] 'garrett' [83.94 posts/day]
2 [490 comments] 'flounder, rebel, vulgarian, deplorable, winner'
3 [469 comments] 'TheJamesMadison, World famous in Poland'
4 [455 comments] 'Tom Servo'
5 [445 comments] 'rickb223'
6 [422 comments] 'Mr. Peebles'
7 [389 comments] 'J.J. Sefton'
8 [382 comments] 'JoeF.'
9 [327 comments] 'Deep State is in Deep Shit'
10 [323 comments] 'Jane D'oh'
Top 10 sockpuppeteers:
1 [163 names] 'raimondo on tap' [22.88 unique names/day]
2 [48 names] 'HA'
3 [43 names] 'Hands'
4 [39 names] 'Little Lupe'
5 [37 names] 'Surfperch'
6 [36 names] 'LeftCoast Dawg'
7 [36 names] 'freaked'
8 [33 names] 'ace'
9 [27 names] 'joncelli, because somebody had to'
10 [25 names] 'Cicero (@cicero)'
***

Tonight's ONT has been brought to you by The Bulwark staff.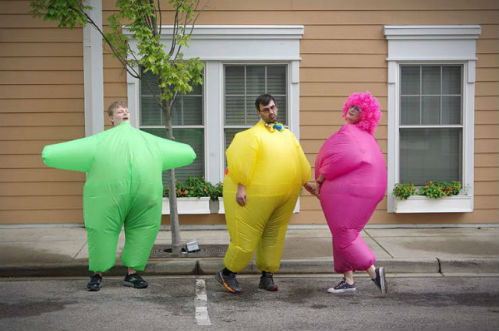 Notice: Posted with permission by the Ace Media Empire and AceCorp, LLC. ONT tips, loose change, drink tokens and burner phones to petmorons at gmail dot com.

posted by Misanthropic Humanitarian at
10:00 PM
|
Access Comments