« Gun Thread: Bring Lots of Ammo! [Weasel]
|
Main
|
Monday Seftonless Morning Report (7/22/19) »
July 21, 2019
Sunday Overnight Open Thread (7/21/19)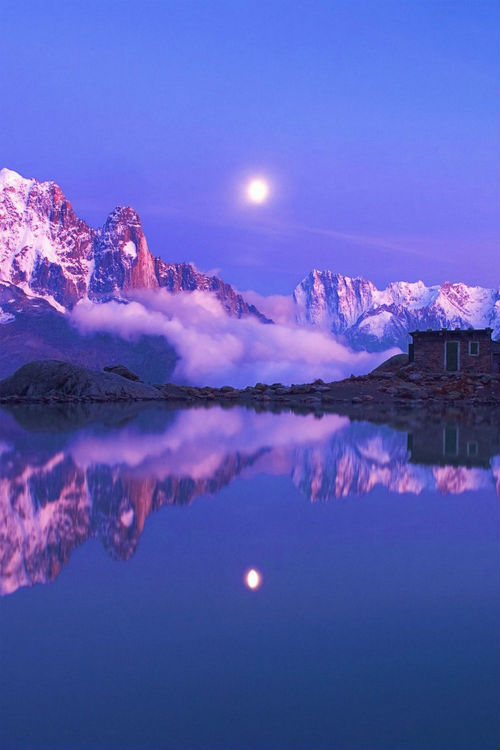 ***
The Quotes of The Day

Quote I

"I'm drowning in debt for a piece of paper I never received. Nobody should be in this position." Ashlee Last Name Withheld

Quote III

President of the American Vaping Association is a fan of the ONT and Misanthropic Humanitarian
Well, he's a fan of the ONT quoting him. Still -- I think that's something!
Can we start quoting Demi Rose, fellas? AIM HIGHER Ace

Quote III

All you can do is do your best. Demi Rose

Quote IV

"Yes, the government got the results of what I did. But then, they also didn't charge me for the other hundred ideas that didn't work." David Warren

Quote V

"I think the challenges are very similar. Obviously, every community, every police department is unique, but the success we had in New Orleans is directly transferable to here and we will modify it as necessary." Dan Murphy
***

Good work if you can get it. And it is constitutionally protected.
A federal court on Wednesday rejected claims by an unlicensed "health coach" that the unqualified health advice she provided to paying clients was protected speech under the First Amendment.

In rejecting her claim, the court affirmed that states do indeed have the right to require that anyone charging for health and medical services—in this case, dietetics and nutrition advice—be qualified and licensed. (State laws governing who can offer personalized nutrition services vary considerably, however.)

Heather Del Castillo, a "holistic health coach" based in Florida, brought the case in October of 2017 shortly after she was busted in an undercover investigation by the state health department. At the time, Del Castillo was running a health-coaching business called Constitution Nutrition, which offered a personalized, six-month health and dietary program. The program involved 13 in-home consulting sessions, 12 of which cost $95 each.
***

Paul Joseph Watson loves Congress critter Ilhan Omar..........

***

A man ended up losing his baby. You don't say? Just another case of mental illness run amok.

Another example of the problems created by destroying the meaning of words is exemplified in an article called Blurred lines: A pregnant man's tragedy tests gender notions.

The author criticizes hospital staff for treating a transgender man like a man.

You would think that's what they are supposed to do, right? Go along with the new make-believe definition of male and female, just like the headlines does (because just a reminder, in the real world, men can't be pregnant).

But now hospital staff are being blamed for failing to realize that this "man" was pregnant…

"He was rightly classified as a man" in the medical records and appears masculine, Stroumsa [lead author of a study published in the New England Journal of Medicine] said. "But that classification threw us off from considering his actual medical needs."

Sadly, the "man" ended up losing the baby.
***
Yawn. Another 10 year time frame to change the way we live to save the world. Radical change needed to make UK food and farming system sustainable within 10 years

The true cost of cheap, unhealthy food is a spiralling public health crisis and environmental destruction, according to a high-level commission. It said the UK's food and farming system must be radically transformed and become sustainable within 10 years.

The commission's report, which was welcomed by the environment secretary, Michael Gove, concluded that farmers must be enabled to shift from intensive farming to more organic and wildlife friendly production, raising livestock on grass and growing more nuts and pulses. It also said a National Nature Service should be created to give opportunities for young people to work in the countryside and, for example, tackle the climate crisis by planting trees or restoring peatlands.
***

I know a lot of people think my attraction to chandeliers is strange, but I'm not crazy.

Bride plans to marry chandelier - but is in open relationship with other objects
Amanda Liberty, 35, changed her surname by deed poll during a previous relationship with the Statue of Liberty
Crazy? F*cking nuts. Really f*cking nuts!
***

Good bye body-shaming. Hello coffee-shaming.

Suze Orman wants young people to stop "peeing" away millions of dollars on coffee. Last month, the personal-finance celebrity ignited a controversy on social media when a video she starred in for CNBC targeted a familiar villain: kids these days and their silly $5 lattes. Because brewing coffee at home is less expensive, Orman argued, purchasing it elsewhere is tantamount to flushing money away, which makes it a worthy symbol of Millennials' squandered resources.

Wasteful spending?
***
If you are headed to the EAA in Oshkosh, WI next month and have a few dollars burning a hole in your pocket. You may want to order the largest hybrid electric plane to date.

Not long ago, hybrids were novelties on roads around the world. The skies may be next.

Ampair, a Los Angeles clean tech company in my neck of the woods, is set to begin accepting orders for a hybrid electric aircraft at the EAA AirVenture airshow in Wisconsin next week. Dubbed the EEL, the aircraft is in fact a retrofit of a Cessna 337, an aircraft that has a forward-mounted prop engine that pulls and a rear-mounted prop engine that pushes. Ampair's retrofit will replace one of those internal combustion engines with an electric motor powered by batteries.

It's the latest example of a long-pursued goal of electrification in air travel. Aviation currently contributes 12 percent of all U.S. carbon emissions and 4.9 percent globally. With rising awareness of the threats of carbon emissions, there's been renewed interest in e-planes, with companies like magniX and Ampair racing to develop viable electric drivetrains.
***
Martin admitted to collecting terabytes of hush-hush dossiers, manuals, code, blueprints, and such files, from the NSA over the course of his 22-year career as a private contractor with the American intelligence agency. From 1993 to 2006, Martin hoarded data classified as "Secret" and "Top Secret" and took them home to his Maryland residence.

The documents Martin stole were said to include NSA reports on its targets and the intrusion techniques foreign hacking groups had used against Uncle Sam. He also collected software and documents on the exploits and monitoring tools that NSA and US government hackers used against foreign targets.
The ONT Musical Interlude
On this day: July 21, 1955 - Howie Epstein
Howie Epstein, bass, Tom Petty & The Heartbreakers, (1977 single 'American Girl', 1989 UK No.28 single 'I Won't Back Down', 1991 UK No.3 album 'Into The Great Wide Open'). Died of a suspected drug overdose in New Mexico on 23rd February 2003. via thisdayinmusic.com
&&&
***

The next Cheech or Chong. Genius Award Winner.

teenager is facing serious consequences after ramming into a police car and breaking an officer's leg.

Benjamin Saurini, 19, says he had trouble seeing out of his windshield on Friday because of the pot smoke fogging up his car windows. Saurini admitted he was trying to flee police near Melbourne, Australia, after smoking cannabis in the car with some friends.

Driving away from the scene, he panicked and side-swiped a police cruiser—pinning a senior constable against the car and breaking the officer's leg. The constable is still in the hospital after undergoing surgery on Monday.
***

Since you can't take it with you when you go, you might as well be Tonight's Feel Good Story of The Day.
***
Top Commenters Week of July 21, 2019
Top 10 commenters:
1 [639 comments] 'TheJamesMadison' [89.70 posts/day]
2 [506 comments] 'J.J. Sefton'
3 [504 comments] 'Mark Andrew Edwards, Angry, Radical, Anti-Liberal, and Dangerous Lion: buy ammo'
4 [502 comments] 'Deplorable Jay Guevara'
5 [493 comments] 'Insomniac'
6 [461 comments] 'Sponge'
7 [427 comments] 'Tom Servo'
8 [423 comments] 'Mr. Peebles'
9 [423 comments] 'rickb223'
10 [343 comments] 'kraken'
Top 10 sockpuppeteers:
1 [150 names] 'Pock-e-stahn and Cudder' [21.06 unique names/day]
2 [46 names] 'space force'
3 [28 names] 'Count de Monet'
4 [27 names] 'HA'
5 [26 names] 'boulder t'hobo'
6 [26 names] 'Meade Lux Lewis'
7 [23 names] 'Sponge'
8 [23 names] 'Adriane the Thursday Critic ...'
9 [22 names] 'davidt'
10 [21 names] 'The ARC of History!'
***

Tonight's ONT has been brought to you by What Might Have Been.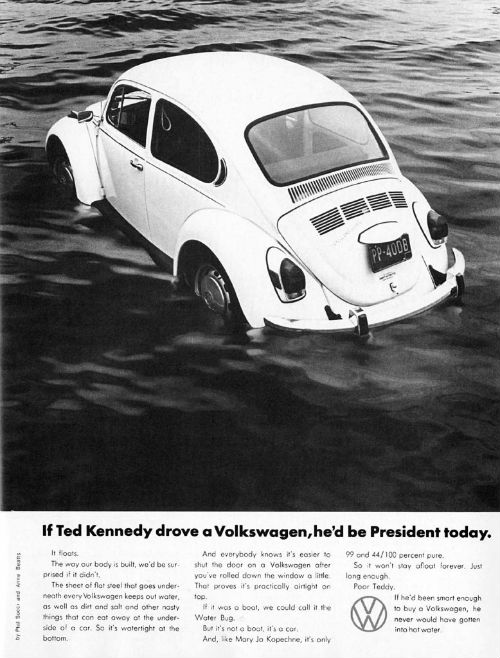 Notice: Posted with permission by the Ace Media Empire and AceCorp, LLC. Tips, loose change and burner phones to petmorons at gmail dot com. Complaints and insider stock tips to Ace.

posted by Misanthropic Humanitarian at
10:00 PM
|
Access Comments