« Finally: Restaurant Offers a "My Girlfriend Isn't Hungry" Side-Dish, Consisting of Extra Wings or Fries Which Your Supposedly Not-Hungry Girlfriend Is Of Course Not Going to Eat
|
Main
|
EMT 7/4/19 Happy Independence Day »
July 03, 2019
Wednesday Overnight Open Thread (7/3/19)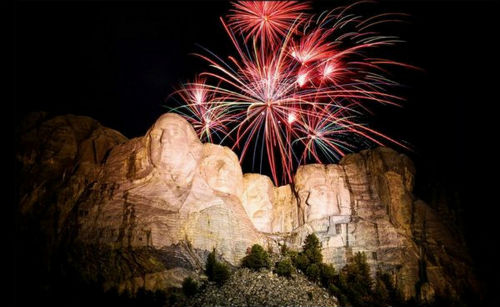 ***
The Quotes of The Day

Quote I

~I've been asked why I haven't yet commented on the Democrat presidential debates. Well, I don't have anything useful to say. It's like watching a play in a language you don't speak and have no possibility of mastering. For example, Senator Cory Booker:

We do not talk enough about trans Americans, especially African-American trans Americans.

For my own part, I feel we don't talk enough about African-American Trans-American Muslima-American Undocumented-Americans. Mark Steyn

Quote II

We hold these truths to be self-evident, that all men are created equal, that they are endowed by their Creator with certain unalienable Rights, that among these are Life, Liberty and the pursuit of Happiness. — That to secure these rights, Governments are instituted among Men, deriving their just powers from the consent of the governed, — That whenever any Form of Government becomes destructive of these ends, it is the Right of the People to alter or to abolish it, and to institute new Government, laying its foundation on such principles and organizing its powers in such form, as to them shall seem most likely to effect their Safety and Happiness. The Declaration of Independence

Quote III

My fellow Americans, it falls to us to keep faith with them and all the great Americans of our past. Believe me, if there's one impression I carry with me after the privilege of holding for 5\1/2\ years the office held by Adams and Jefferson and Lincoln, it is this: that the things that unite us -- America's past of which we're so proud, our hopes and aspirations for the future of the world and this much-loved country -- these things far outweigh what little divides us. And so tonight we reaffirm that Jew and gentile, we are one nation under God; that black and white, we are one nation indivisible; that Republican and Democrat, we are all Americans. Tonight, with heart and hand, through whatever trial and travail, we pledge ourselves to each other and to the cause of human freedom, the cause that has given light to this land and hope to the world.President Ronald Reagan, July 4, 1986.

Quote IV

"It's incredible they can find a way from Central America to the United States, but they can't find a way to an immigration court in the city they live. But I guarantee they'll find a way to a welfare office. I guarantee they'll find a way to [a U.S. Citizenship and Immigration Services office] to get employer documents." Thomas Homan
***

Code Pink still around? It appears so. It would be a shame if a pellet gun was used on their balloon.

With President Donald Trump's "Salute to America" Fourth of July celebration in Washington drawing considerable attention for its unprecedented size — as well as Trump's decision to speak at the event — it's also attracted plenty of attention from the president's adversaries.

And few symbols of an adversarial relationship with Trump are as prominent as the "Baby Trump" balloon.

The balloon, which depicts the president as a perma-orange, bloated baby in a diaper and clutching a cellphone, is most conspicuously seen whenever the president visits London, along with all of the concomitant media attention. However, it appears pretty much wherever opposition to Trump will get its creators attention.
***

Happy camping everyone!
***

Guess what? The world did not succumb to global warming and/or climate change.

U.N. Predicts Disaster if Global Warming Not Checked
PETER JAMES SPIELMANN June 30, 1989

UNITED NATIONS (AP) _ A senior U.N. environmental official says entire nations could be wiped off the face of the Earth by rising sea levels if the global warming trend is not reversed by the year 2000.

Coastal flooding and crop failures would create an exodus of ″eco- refugees,′ ′ threatening political chaos, said Noel Brown, director of the New York office of the U.N. Environment Program, or UNEP.

He said governments have a 10-year window of opportunity to solve the greenhouse effect before it goes beyond human control.

As the warming melts polar icecaps, ocean levels will rise by up to three feet, enough to cover the Maldives and other flat island nations, Brown told The Associated Press in an interview on Wednesday.

Coastal regions will be inundated; one-sixth of Bangladesh could be flooded, displacing a fourth of its 90 million people. A fifth of Egypt's arable land in the Nile Delta would be flooded, cutting off its food supply, according to a joint UNEP and U.S. Environmental Protection Agency study.

″Ecological refugees will become a major concern, and what's worse is you may find that people can move to drier ground, but the soils and the natural resources may not support life. Africa doesn't have to worry about land, but would you want to live in the Sahara?″ he said.
***

What are chock blocks for $500.00?
***

Never. Saw. This. Coming. Mom is concerned about pedophile lusting over her 12 year old drag queen son.

Granted, it's easy to see how it would be disturbing to have a pedophile lusting over your son, but in this case, it's a little like putting bait on a hook and then being shocked, SHOCKED I SAY, when a fish bites it.
***
'The Diaries Left Behind by Confederate Soldiers Reveal the True Role of Enslaved Labor at Gettysburg'

Walking the Gettysburg battlefield today, it's easy to imagine the Union and Confederate armies dueling for control of the Pennsylvania town and its surrounding picturesque fields and rocky hills for three days in July 1863. For many tourists, no visit to Gettysburg is complete without retracing the steps General Robert E. Lee's Army of Northern Virginia, those Confederates who crossed the open fields toward the Union line on Cemetery Ridge on July 3 in what is still popularly remembered as "Pickett's Charge." Once safe behind where the Union lines held strong, however, few turn around and acknowledge the hundreds of enslaved people who emerged from the woods to render assistance to the tattered remnants of the retreating men
The ONT Musical Interlude

National Fried Clam Day and Musical Interlude? What could that mean?:

If clams, Zappa and Howard Johnson's isn't your cup of tea............
Genius Award Winners.

That must have been one hell of a drunk the night before. A fatal wake up call at 9:15AM. Mower vs. man.
&&&

Even judges go to strip clubs, White Castle and settle things via gun.
***

Quick. Calm. Prepared. Tonight's Feel Good Story of The Day.

A man saved the life of a stranger who had a massive heart attack on the street in Topsham, Maine. The hero, Nate Howard, posted the story on social media to encourage others to take a CPR class.
***

Tonight's ONT has been brought to you by The Good Stuff.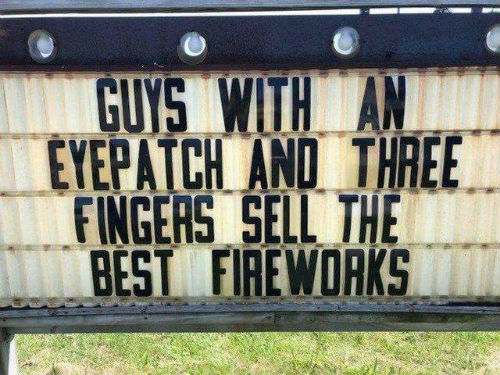 Notice: Posted with permission by the Ace Media Empire and AceCorp, LLC. Proudly made in the U.S.A. the best country on the face of the earth.
The ONT wishes you a safe and Happy 4th.


posted by Misanthropic Humanitarian at
10:00 PM
|
Access Comments