« EMT 6/30/19
|
Main
|
What's Wrong With New Jersey: In Microcosm »
June 30, 2019
Sunday Morning Book Thread 06-30-2019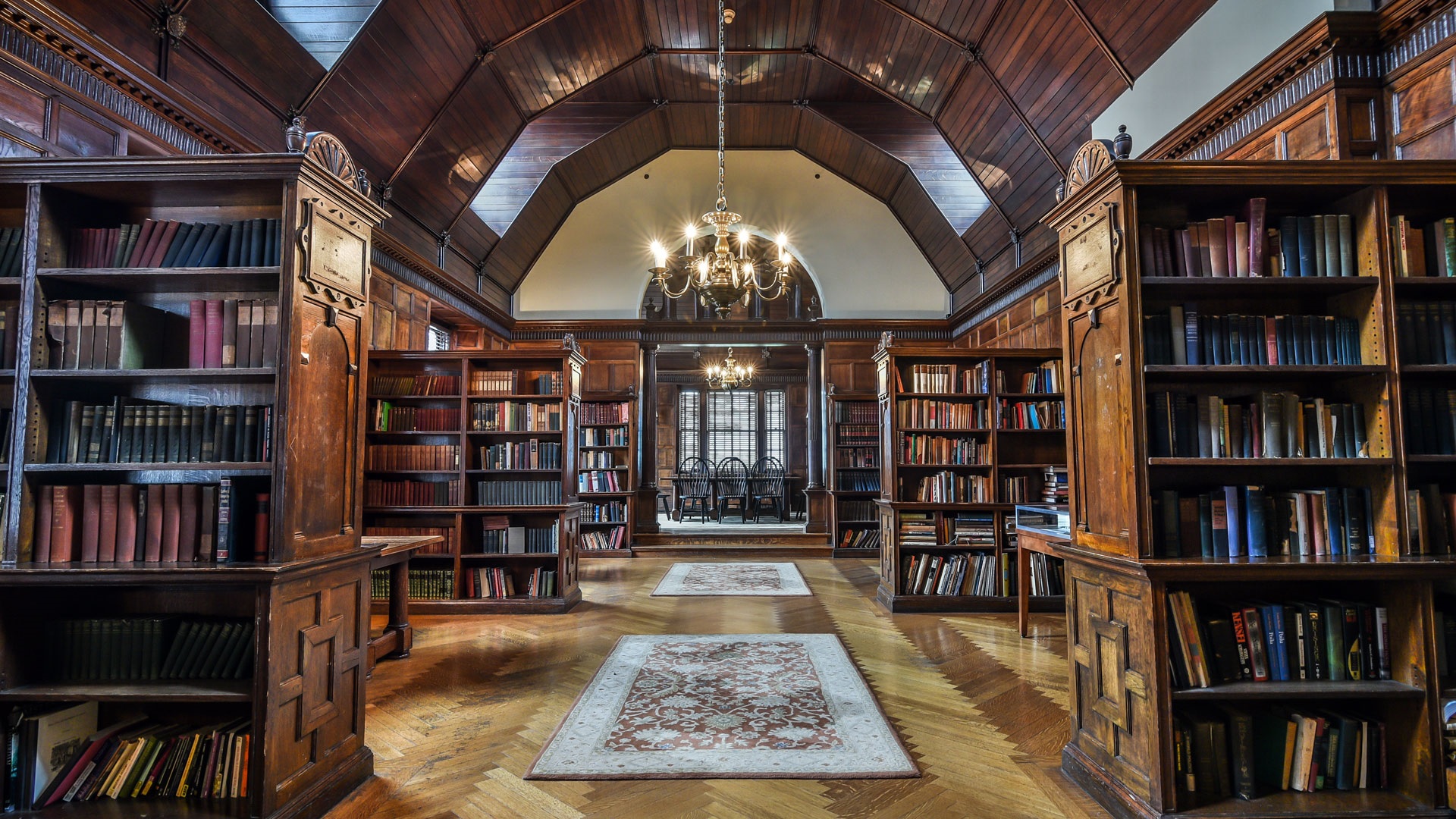 Cottage Club Library, Princeton University


Good morning to all you 'rons, 'ettes, lurkers, and lurkettes, wine moms, frat bros, crétins sans pantalon, the overweight, the undertall, the obese, the overly-adipose spheres, and all-around endomorphs. Welcome once again to the stately, prestigious, internationally acclaimed and high-class Sunday Morning Book Thread, a weekly compendium of reviews, observations, snark, and a continuing conversation on books, reading, writing, and publishing by escaped oafs who follow words with their fingers and whose lips move as they read. Unlike other AoSHQ comment threads, the Sunday Morning Book Thread is so hoity-toity, pants are required. Even if it's these pants, which were unfortunately ruined shortly after this photograph was taken when the guy was beaten up by 4 enraged pimps for dressing "like a damn fool".


Pic Note
Now that's some fine woodwork there:
The library is the most impressive room at Cottage and modeled after the 14th century Merton Library at Oxford. All library oak was also supplied by Morant and Company in London (the same dealer that supplied all of the Gallery wood). McKim measured the original library at Merton and made modern adjustments to fit the library space.
Imitation is the sincerest form of flattery.


Pssst! Want To See Some Old Tool Manufacturer's Catalogs?
Hank Curmudgeon e-mails:
So I'm bidding on an antique vise on eBay. My father had one identical to the one in the eBay listing and his got tossed after his passing by my lovely relatives who cleaned out his basement before I could blink. Anyway, in trying to do some research on the vise he had I stumbled across this exceptionally deep rabbit hole of old and, in most cases long since gone, tool manufacturer's catalogs. Some seriously interesting stuff for those into DIY and tools. Everything can be read online or downloaded as desired.
Here is the link to the good stuff.
HC also warns:
Tool guys take heed, it's hours of time lost if you dare enter...
So beware.

It Pays To Increase Your Word Power®
TACTURIENCY is the desire to touch something.
Usage: Joe Biden's preferred pronoun is 'The Ambassador of Tacturiency.'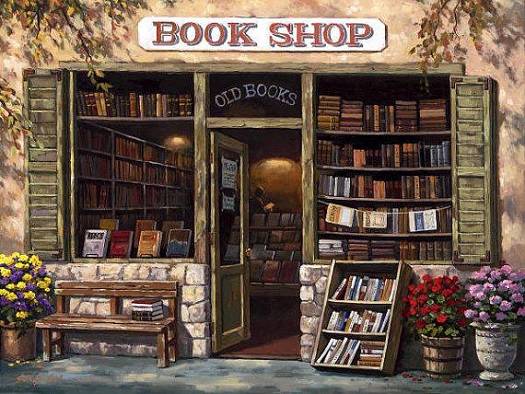 What I'm Reading
I'm part way through Victor Davis Hanson's The Case For Trump, as recommended by a number of you morons. The chapter on the "deep state", which is where I am now, is alternately infuriating and depressing.
Trump's opponents appeared less empathetic. They seemed to put orthodoxy first, and then made the people follow it. Where Trump had a new theory for every perceived loser; his Republican rivals pigeonholed supposed losers into existing and narrow set remedies. The media predictably fixated on Trump's money, his crudity, his questionable ethics, his past bankruptcies, his loose mouth, his lack of political experience, and his amateurish staff, and never saw what was right before their eyes: Trump of all people talked of people as people, especially those often forgotten if not despised.

Or as a rabid Trump supporter and lifelong friend put it to me during the primary when I grilled him on Trump's ideas and past: "Do you ever wake up without a job? Why can't someone in China or Vietnam write a book or one of your columns just as good as you can for half the cost? Why doesn't everybody get tenure like yours? Why doesn't a college just bring in cheaper people from overseas to replace you guys at half the cost?"
Emphasis mine. Although Hanson doesn't say this, it sounds like this could've been his "come to Jesus" moment with Trump. For me, my CTJ moment didn't happen until just before the election, as I was voting primarily against Hillary rather than for Trump. I could not discount the arguments being made by those who would later coalesce into the "NeverTrump" contingent about his liberal past and scant evidence of conservative leanings, but I heard him speak and it struck me, here is a man who loves America. He may be a blustering blowhard and who knows what he'll actually do if he's elected and will pop out of his mouth next, but I could sense his love for this country.
This is pretty much what I told a friend of mine just before the election. She was dreading the seemingly inevitable coronation of Hillary, and did not like Trump's buffoonery, so I just told her, look, I agree, Trump is indeed everything you say, but the man loves America. Our last president hates America and the only thing Hillary loves is herself. So no matter how bad Trump could possibly turn out to be, Hillary would be far worse. She is now a happy Trump supporter even though she still thinks he's a buffoon. I was happy I could help her get to her personal CTJ moment with Trump.
By the way, while looking for VDH's book on Amazon, I stumbled across this one, The Dangerous Case of Donald Trump: 37 Psychiatrists and Mental Health Experts Assess a President. When my eyeballs stopped rolling, I thought of a more accurate title for it, 37 Psychiatrists and Mental Health Experts Who Hate Trump and Who Are Extremely Butthurt Because Hillary Lost Assess a President Without Ever Seeing, Speaking With, or Examining Him. Back in the day, Senator Barry Goldwater won a defamation suit under similar circumstances. This prompted the APA to add a section to their Principles of Medical Ethics which states that it is unethical for psychiatrists to give a professional opinion about public figures whom they have not examined in person, which became known as the Goldwater Rule. The blurb for this alarmist book mentions this rule by name but then says yeah, but we're going to go ahead and do it anyway. Because Orange Man Bad. Kind of like the NY Times guy who argued that Trump posed such an existential threat to The Natural Order of Things that traditional journalistic standards must be discarded and replaced with Orange Man Bad.


Books By Morons
I haven't plugged this book in awhile, so maybe some of you morons don't know about it.
A few years ago, longtime moron commenter Muldoon got his hands on a diary his father wrote during his time in the military during WWII. He used it as a basis to write a WWII novel,
To Save Us All From Ruin: A Muldoon Adventure, about which the Amazon blurb says:
The Muldoon brothers are ordinary Northeastern Colorado farm boys. After Pearl Harbor they heed their nation's call. Each of the three boys takes a different path.

It's now 1944. Allied invasion forces are trapped on the beaches of the small Italian town of Anzio. Keeping them from breaking out of the beachhead is the infamous Anzio Annie, a German weapon of unimaginable destructive power.

How do these brothers wind up in the countryside of central Italy teaming up in a daring mission to destroy the deadly Anzio Annie with the entire success of the Allied outbreak hanging in the balance?
It is available as a Kindle edition for $5.00. I have not personally read it, but it has been well-received among the Horde.
___________
Here's one from a moron who I don't think hangs out around here anymore (unless under a different nic). Elsinore Canyon, a modern take on Hamlet, was good enough to be the Kirkus Reviews Best Indie Book of 2014:
"The strength of this sort of adaptation lies in showing how powerful and relevant the original story remains, a challenge the novel tackles wonderfully. The modernization works nearly seamlessly, transposing the politics of medieval Denmark to a Southern California corporate and Catholic school culture. What's more, the embellishments to the characters make them truly come alive."

-- Kirkus Reviews
The Kindle edition is only $2.99.
___________
Moron author Vince Millam has just released The Amazon Job, the fourth thriller featuring ex-Delta operator Case Lee
Former Delta operator Case Lee is contracted to extract a lost Swiss bio-prospector from Brazil, where he learns the scientist has vanished with an incredible organic substance that has the potential for genocide.

Case is plunged into the pursuit of his life through dark rain forest and the gritty slums of Rio—where victory is defined by staying alive against ruthless spies, an underworld of drug dealers, and deep-shadow conspirators.

The Amazon Job is the fourth standalone novel in the high-octane Case Lee espionage thriller series. If you like conflicted heroes, non-stop action, and treacherous global threats, then you'll love Vince Milam's gripping novel.
Case Lee, by the way, still lives on his old wooden boat -- the Ace of Spades.
The Amazon Job was released a few weeks ago, and ranks in the top twenty among Espionage Thrillers and top forty among Thriller & Suspense Action Fiction. It's at a new release price of $0.99 which will go another few weeks.
___________
A number of books by moron authors on sale for 99 cents each:
With the LibertyCon Science Fiction Convention about to convene in Chattanooga, Tennessee, some attending authors and friends are offering a few of their most popular ebooks for only $0.99. For most books, the sale begins 12 am PDT Wednesday 6/26 through 12 am PDT Wednesday 7/3 on Amazon, (12 am GMT 6/26 through 12 am GMT 7/3 on Amazon.co.uk). The author's chosen start and end dates may vary – always confirm the price before you buy.
Full list of books at the link.
___________
Moron author TheJamesMadison writes:
Some may remember that in the very earliest days of the Book Thread, I promoted a fantasy novel. I've since pulled the novel from Amazon, but I had already written another in the same universe. It's a focused story about faith in a world that has lost sight of the eternal.

I've submitted the book to the Kindle Storyteller Award, so reviews are big! Review away!
The fantasy book is called Crystal Embers:
A civil war ends, and a knight returns home to a land and wife he no longer knows. A wife mourns over her lost child as her husband returns from years of civil strife. Alone, they have nothing, but together perhaps they could rebuild. Before they can try on their own, though, they encounter a dragon on their land. Swept up in the flying monster's beauty and power, they pack up and leave the home that holds nothing for them anymore. The pair travel through the war torn countryside, seeing the remnants of violence that plague the land while chasing a dragon that flies above it all. In a land of dying magic and open wounds, follow the knight and his lady as they search for meaning in a new world for both of them.
Pre-order $2.99 on Kindle. If you buy it today, it will be downloaded to your Kindle automatically on July 1st.
___________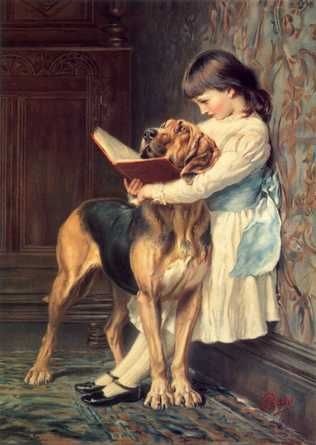 Moron Recommendations
Last week we had some enthusiastic recommendations for a YA series I had never heard of:
The Chronicles of Prydain. Most people have heard of Disney's awful Black Cauldron. A terrible adaptation of the source material. But the series comprises four excellent volumes. The chief moral lessons seem to be humility and prudence. There are some genuinely creepy elements (undead warriors). A strange but delightful combination of silly and serious characters and genuine growth of the characters across all for volumes.

Posted by: Max Power at June 23, 2019 12:17 PM (QCc6B)
Yeah, as I remember, The Black Cauldron came out during the time when Disney's animated production was in a serious slump. So it was pretty crappy. I'm happy to hear the books were much better. And The Black Cauldron was actually the 2nd in the series, which started out with The Book of Three:
Since The Book of Three was first published in 1964, young readers have been enthralled by the adventures of Taran the Assistant Pig-keeper and his quest to become a hero. Taran is joined by an engaging cast of characters that includes Eilonwy, the strong-willed and sharp-tongued princess; Fflewddur Fflam, the hyperbole-prone bard; the ever-faithful Gurgi; and the curmudgeonly Doli--all of whom become involved in an epic struggle between good and evil that shapes the fate of the legendary land of Prydain.

Released over a period of five years, Lloyd Alexander's beautifully written tales not only captured children's imaginations but also garnered the highest critical praise. The Black Cauldron was a Newbery Honor Book, and the final volume in the chronicles, The High King, crowned the series by winning the Newbery Medal for "the most distinguished contribution to American literature for children."
The Kindle edition is available for < $6. And, maybe a bit ominously, the Amazon blurb says:
This title has Common Core connections.
Hmmm... I have no idea what that might mean. But if they don't screw with the text of the novels themselves, I'd say you can just ignore it.
___________
177 One fairly recent (post WWII) writer was was remarkably even handed about politics was Michael Gilbert, the Brit mystery writer. If you just read one of his books, you might decide he was left, or he was right. Read several, and you'll be confused, as I was. Anyone could be the good guy. And he touches on politics often.

Turns out he was the Tory party's solicitor in Maggie's day. I should have seen that. Could any leftist portray conservatives favorably? I'm not sure even Orwell could.

One I'd recommend for today is Flash Point, which is a portrayal of the Deep State at work. Labour is scum, but hard-core real Communists prove helpful. Another is The Queen Against Karl Mullen, which is, mirabile dictu, even handed about apartheid.

Posted by: Eeyore at June 23, 2019 10:36 AM (VaN/j)
E-versions of this author's books don't exist, and most of them seem to be out of print. But The Queen Against Karl Mullen sounds interesting:
Karl Mullen is a brutal South African secret policeman who is in Great Britain to seek the extradition of a black activist. His very presence in the country is a political embarrassment to the government. Then, there is an accusation of shoplifting and the witness to this crime ends up dead. He turns out to be the man sought by Mullen, who now faces trial for murder. Against him is the whole panoply of the state, along with activist groups and public opinion, whilst his defence is being conducted by a firm of lawyers who admit to knowing little of the criminal law. In addition, there is one London newspaperman who is determined to see fair play. And so, let the lawyers games and stances begin … This is a novel about courtroom drama and the seedier underbelly of the law which rarely sees the light of day. Justice, however, must prevail.
I searched for "Flash Point", but got a bunch of results that looked like gay pr0n, i.e cover art of shirtless, buff dudes flexing their abs. Found the actual novel when I included 'Gilbert' in the search terms. Flash Point, is indeed about the machinations of top-level government officials who do what they do because politics:
Will Dylan is an electoral favourite – intelligent, sharp and good-looking, he is the government's new golden boy. Jonas Killey is a small-time lawyer – determined, uncompromising and obsessed, he is hounding Dylan in the hope of bringing him into disrepute. Believing he has information that can connect Dylan with an illegal procedure during a trade union merger, he starts to spread the word, provoking a top-level fluttering. At the crucial time of a general election, no government can afford bad press. Jonas suddenly finds himself pursued by those who want to keep him quiet, but he is determined that the truth will be heard.
Deep state, indeed. Inexpensive copies of Gilbert's books can be found on Abebooks.
___________
So that's all for this week. As always, book thread tips, suggestions, bribes, insults, threats, ugly pants pics and moron library submissions may be sent to OregonMuse, Proprietor, AoSHQ Book Thread, at the book thread e-mail address: aoshqbookthread, followed by the 'at' sign, and then 'G' mail, and then dot cee oh emm.
What have you all been reading this week? Hopefully something good, because, as you all know, life is too short to be reading lousy books.

Book Fort!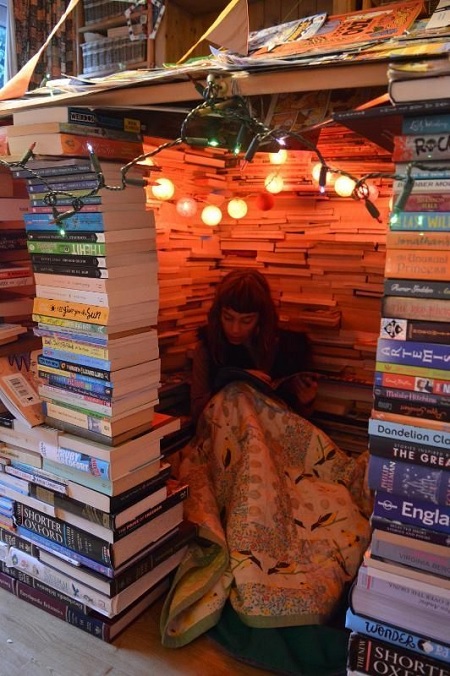 posted by OregonMuse at
09:00 AM
|
Access Comments