« Chicago PD Releasing Video From Jussie Smollett Fake Hate Crime Hoax
|
Main
|
The Morning Report - 6/25/19 »
June 24, 2019
Monday Overnight Open Thread (6/24/19)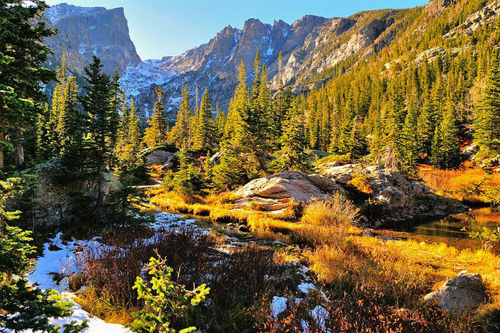 ***
The Quotes of The Day

Quote I

I acknowledge that students who are entering STEM (science, technology, engineering and math) fields must attend college. But for most of the rest, sending your child to college is playing Russian roulette with their values, character and even joy of life. Dennis Prager

Quote II

"A judge has no right to tell an independent media outlet to remove factually based content and commentary from a website, particularly since this website is my livelihood. As a former history teacher, I understand why the Founding Fathers insisted that free speech be protected in the Bill of Rights, particularly speech that some may find offensive. Protecting agreeable speech is easy, but our freedoms are put to the test when some find it to be controversial." Aidan Kearney

Quote III

"When your personal experience, and particularly your livelihood, is tied up in a particular pattern of the world, it's really hard right to hear anybody say anything that appears to attack that or discredit it." Janine Parry

Quote IV

"Thanks. I will pass on this." Former United States Attorney Andrew Luger
***

We all know this. But it is worth repeating: Liberals are hypocrites.

Canada declared a national climate emergency on Monday. The next day, Prime Minister Justin Trudeau gave the greenlight to a massive oil sands pipeline.

The House of Commons, with strong support declared climate change a "real and urgent crisis." A week before, Justin Trudeau proposed a ban on single-use plastics, which, if implemented, would be the latest in a growing number of bans on plastic that could put multibillion-dollar bets on plastics and petrochemicals by the oil industry at risk.

But Trudeau has never really stood in the way of Canada's oil industry, despite years of platitudes about addressing climate change. That was clear on June 18, when he gave the approval to the Trans Mountain Expansion (not for the first time), a $4.5 billion twin pipeline that would run along an existing line from Alberta to the Pacific Coast in British Columbia.
***

Last week we covered Sen. Elizabeth Warren (D-MA) pandering to the student debt holders. This week she is pandering to the gay population.
Elizabeth Warren has made a campaign of promising nearly every identity group in existence some form of monetary handout. Whether it's race, age, or socioeconomic background, she's got something for you. From reparations for the descendants of slaves to paying off student loans of millennials.

The media have taken this as a sign of just how serious of a candidate she is. You see, she has "plans" and that's what really matters here. The fact that her plans are mostly nonsensical, not possible, and sometimes even harmful don't play into the equation.

Well, Warren isn't done yet. She's got a new string she's pulling on.

Gay reparations.
***

U.K. schools continue to sing the SJW song loud and clear.

Ah, school days — those innocent days of youth. On second thought, make that "mostly innocent." Kids who fought a lot or were found cheating faced suspension. So did children who acted up in class.

Students were never suspended for refusing to accept the politically correct notion that there are more than two genders, but times have changed. The Evening Standard reports:
***

What's happening in Wisconsin? Time for the Manitowoc Minute......

***

A dangerous hobby. A dangerous job..........Mt. Everest. (Language Warning NSFW)

***

I have no idea if this has been altered, it doesn't matter as it cracked me up.

(H/T: chavez the hugo)
***

Once again The ONT is looking out for you. The best place to have sex................ And the answer isn't any room where you can get lucky.


When it comes to sex, most couples save their intimate moments for the bedroom.

But according to one doctor they should make more effort to spice things up a bit and move to different rooms in the house.
Dr Shahzadi Harper, an expert in menopause and libido, claims the best place to have sex is the kitchen.

While it may not seem like the most hygienic setting, she says there's one huge benefit to getting down to it in the room.

Apparently the kitchen is much better when it comes to burning calories.
***

I can hear the SJWs and leftists crying.

When Kimberly Matte captions an Instagram post "suns out, guns out, buns out," she mostly means it. The sun may be out, but she's inside. Her buns are definitely out, because she's wearing a lime-green thong. Technically, there's only one gun out, but it's an AR-10 battle rifle, so she's still overdelivering.

Matte has more than 84,000 followers on Instagram and recently founded her own social media marketing and modeling agency. She grew up in Windsor, Ontario, one of seven children — a fan of skateboarding, dirt-biking, four-wheeling, soccer, and tree forts, and not of guns. The first time she held a shotgun, she was a kid, "65 pounds soaking wet." Her dad and brothers thought it would be funny to let her shoot it. "They didn't tell me it was going to basically rip my shoulder off," she says. "I was like, I'm never touching a gun again."

But then three years ago, she moved to Michigan to be with her American husband, who'd recently retired from the military. Now they shoot guns together, and arrange assault-weapon-centric lingerie photo sessions for Matte and her clients. She makes good money for her part, doing sponsored posts for brands both firearm-related and not — assault rifles one day, teeth-whitening treatments the next. For $100 and some free products, Matte will post a "selfie and shoutout" on her Instagram grid; she gets paid thousands of dollars per month for recurring endorsements.
***
The ONT Musical Interlude
Born on this day: 24 June 1973
Mario Calire, from American rock band The Wallflowers who had the 1997 US No.3 album Bringing Down The Horse. via thisdayinmusic.com
&&&
On This Day: 24 Jun 1991
Frank Zappa took part at the concert 'Adieu Soviet Army', organised in Prague, as the farewell to the last soldiers of Soviet Red Army, leaving free Czechoslovakia (the Red Army had occupied Czechoslovakia since the Prague spring). This was probably Zappa's last rock appearance on the stage and it is recorded on the album Adieu C. A. (Soviet Army). via thisdayinmusic.com
***

Prostitute, car thief and Genius Award Winner.

UNE 21--An Alabama woman has been charged with the sexual torture of a 25-year-old man who was "under the influence of GHB" and bound with duct tape when he was assaulted, according to court filing.

In a charge sheet filed this week, Jennifer Johnson, 36, was accused of violating the incapacitated man with a sex toy at a residence in Cottondale, a Tuscaloosa suburb.

Police learned of the March 19 attack when they discovered incriminating videos on Johnson's phone following her arrest last month for possession of a stolen Honda Civic. At the time of her May 10 bust, Johnson "stated she was a prostitute," according to a court filing.
***

Attending a professional sporting event as a child is a pretty special event. It is even more special when you get to meet your "idol". Tonight's Feel Good Story of The Day.

Albert Pujols and the Angels went home with a loss in Thursday's contest against the Blue Jays, but the future Hall of Famer took time after the game to make sure one young fan went home a winner.

Nico, a child with Down syndrome, was wearing Pujols's jersey in the crowd. And as the Angels came together following the game, Pujols appeared to notice him in the stands down the first-base line.

That's when Pujols jogged over to Nico, pulled off his jersey and signed it prior to presenting it to the fan.
***

Tonight's ONT has been brought to you by the Dictionary Industry.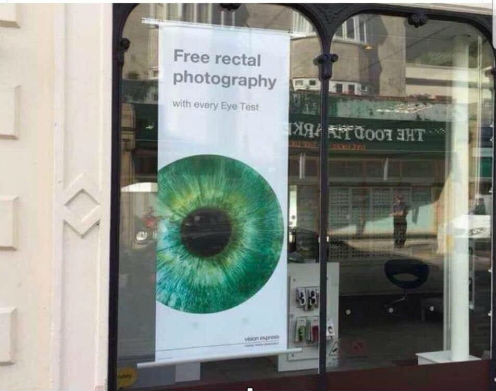 ***
Weekly commenter stats for week of 6-23-2019

Top 10 commenters:
1 [461 comments] 'Christopher R Taylor' [64.71 posts/day]
2 [431 comments] 'Commissar Hrothgar'
3 [428 comments] 'Mark Andrew Edwards, Angry, Radical, Anti-Liberal, and Dangerous Lion: buy ammo'
4 [376 comments] 'ace'
5 [363 comments] 'Barry O.'
6 [353 comments] 'Lurking Lurker'
7 [321 comments] 'Axeman'
8 [307 comments] 'Skip'
9 [295 comments] 'Anon a mouse'
10 [286 comments] 'Deplorable Jay Guevara'
Top 10 sockpuppeteers:
1 [354 names] 'Barry O.' [49.69 unique names/day]
2 [83 names] 'Axeman'
3 [42 names] 'The ARC of History!'
4 [33 names] 'My Pimp Shot My Dealer'
5 [27 names] 'Bandersnatch'
6 [27 names] 'Duncanthrax'
7 [26 names] 'ace'
8 [25 names] 'Bertram Cabot, Jr.'
9 [25 names] 'Jerry "Comedy Gold" Nadless'
10 [24 names] 'Lurking Lurker'
***
Notice: Posted with permission by the Ace Media Empire and AceCorp, LLC. This ONT has been genetically modified.

posted by Misanthropic Humanitarian at
10:08 PM
|
Access Comments