« Censored In Germany
|
Main
|
Gun Thread: Rifling and Twist Rate [Weasel] »
June 30, 2019
Food Thread: The Rosé Rose From The Ice, Smelling Like A Rose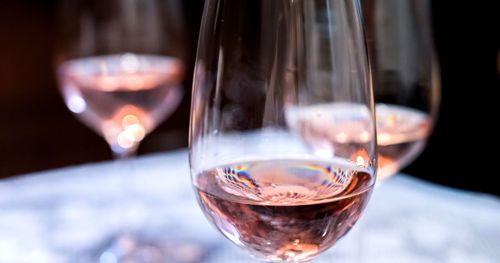 I'm just not a fan, but for the past few years the wine stores I frequent (both online and in person) have been touting Rosé as the perfect summer wine...perfect for parties and BBQs and to accompany light summer fare.
In its simplest form, all the winemaker does is make wine from red grapes but press it after only a short time, so there is less color extraction. There are other ways of doing it, but the end result is the same; wine that isn't quite flavorful enough to be red, and not quite crisp enough to be white! Some of them are also quite perfumed and definitely not my style. No, I am not being fair, and I am sure that there are lovely Rosés out there. And I will admit to liking some white wines very cold, so I guess there is something to keeping Rosés on ice.
In fact, now is a good time to trot out "Dildo's Wine Dictum:" The best wine is the one you like, and it doesn't matter what other people think of it. So if you are content with $7 box wine? Good for you! You are lucky that you don't have to pay much for a drink that makes you happy.
The reality of modern wine-making is that it is far, far better than it used to be just a generation ago, and light years better than it was for most of history. There is wine for everyone's palate at every price point, and the only difficulty is finding it. Just don't start at the high end...start with the cheap stuff that's on sale, and if you like that you are set for life.
And don't forget, there is always beer and bourbon and Scotch Whiskey and gin and vodka (Eh...) and cocktails and...
******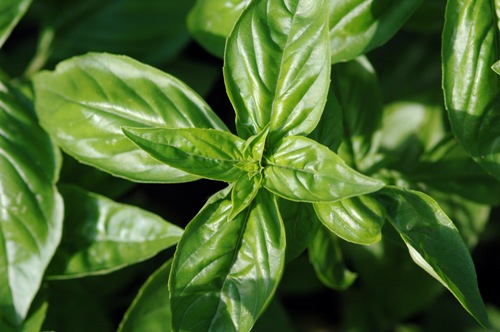 Pesto is grand, but as many of you know, growing basil can be an exercise in crop management. There is only so much pesto one can eat or freeze, so for those of you who have a basil jungle in the back yard, here are some suggestions.
I make a mean Basil Gimlet, but this is a good idea too. Just be aware that the basil isn't particularly pungent or strongly flavored in alcohol, so if you are looking for a pop of flavor, use a bit more. The last time I made one I tore the leaves into smaller pieces, hoping for more extraction. It worked...sort of. Basil Lime Margarita
Take a look at the Pesto Meatballs (I'm going to use beef or pork, not turkey), and the Pesto Fritters... 50 Things to Make With Pesto
Yeah, it's from Canada, so it will probably taste like seal blubber and ice, but it does sound good, and maybe a halfway measure for those of you who are trying to cut back on carbs but can't make the leap away from French Fries! Baked Zucchini Fries with Pesto Yogurt Dipping Sauce Actually, they sound pretty good!
I love pesto and I love portobellos, so this one looks like a winner.
Pesto-Stuffed Grilled Portobellos
[Hat Tip: Bluebell]

******
Commenter and master baker "Not That Guy" sent me this photo. Unfortunately he didn't send me the actual bread, so I am going to ban him.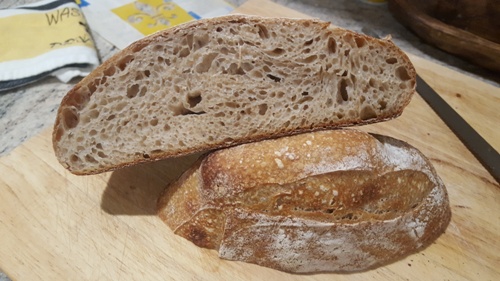 That gorgeous airy interior is the toughest part about baking bread, and he seems to have mastered it!

******
This is a fun sort-of-salad to serve as a side dish pretty much any time you want something light. I recall it being very heavy on the parsley, but there are plenty of variations, so go to town!
Tabbouleh
I like the herbaceousness of the salad, and the snap of the lemon juice is refreshing. This version uses mint, which makes me deeply suspicious, but you are welcome to try it. I don't use mint in anything except Juleps, and that only once each year...if that. And please don't mention mint-chocolate-chip ice cream. That is vile.

******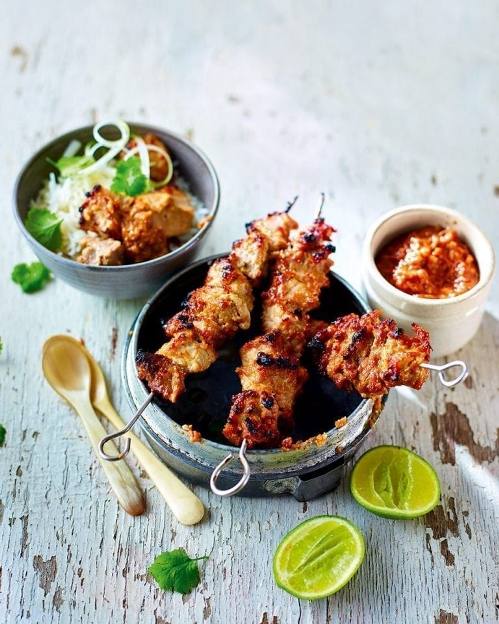 Looks good...doesn't it? The combination of pungent, strong spices and small pieces of meat with their large surface-to-volume ratio makes for a pleasing mouth feel and perfect metering for one glug of drink to one bite of food! Indonesian Pork Satay
Unfortunately it is from a Brit magazine, so you might have to translate from the gibberish they speak over there when they cook. What the hell is a "generous splash of water?" How about, six ounces, or 200ml, or 1/700th of a Coomb?

******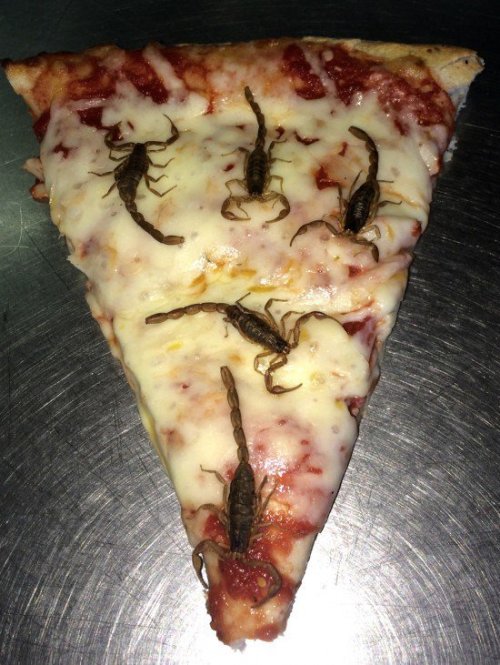 ******
Food and cooking tips, triple-cream cheeses, young wild pigs, crisp bacon, thick and fluffy pita, and good tomatoes that aren't square, pale pink and covered with Mestizo E.coli:
cbd dot aoshq at gmail dot com
. Any advocacy of French Toast with syrup will result in disciplinary action up to and including being
nuked from orbit.
And yes, shaking a Manhattan is blasphemy...it's in the Bible!
&topic=world_news">

posted by CBD at
04:00 PM
|
Access Comments