« Former GOPe Official and Bill Kristol Confederate David Jolly: I Know a School Shooter When I See One, and I See One In... Kyle Kushav
Plus: Trump and Pence Kickoff Reelection Campaign in Orando
|
Main
|
The Morning Report - 6/19/19 »
June 18, 2019
Tuesday Overnight Open Thread (6/18/19)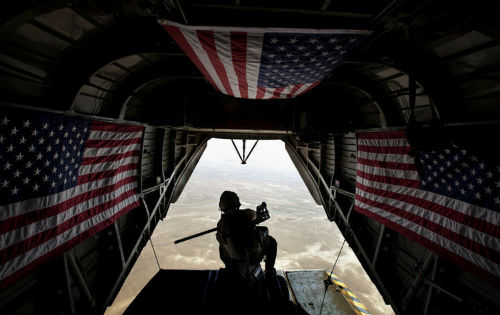 ***
The Quotes of The Day

Quote I

You're indeed fortunate none of the roadworkers going about their jobs were injured, or killed ... that could easily have occurred. It's mindless driving conduct on your part, whichever way you look at it. Judge Richard Russell

Quote II

"Grid girls belong in Formula 1 as much as the cars do. Only an idiot sees a beautiful woman as a problem. The rest of the people love it." Roy van Alast
H/T redc1c4

Quote III

"It sounds to me like he is looking for some way to take offense. There is no way we won't address this problem appropriately. We have in the past and we will again in the future." Sen. Majority Leader Mitch McConnell (R-KY)

Quote IV

"That's a very good question. The hope is that over time they can become capable of governing." Jared Kushner
***

There is a special place in hell for this woman. Woman drowns her elderly golden retriever.

A heartless New Hampshire woman pushed her elderly golden retriever into a lake and did nothing as the helpless dog drowned, according to a new report.

Nancy Bucciarelli, 66, was walking 11-year-old Bailey around Naticook Lake in Merrimack on June 8 when the pooch became winded, local station WMUR reported.

Bucciarelli allegedly shoved the already weakened Bailey into the lake from a dock at Wasserman Park — leaving the dog to struggle in the water.

Witnesses came to Bailey's aid, but it was already too late, Merrimack Police Chief Denise Roy told the station.

Don't worry folks it's only a misdemeanor.
***

Son-of-A-Bitch. Now I'm regretting the boot from Twitter.

According to a report in the Wall Street Journal, President Trump plans to live tweet the first Democrat presidential debate. Because everyone and their momma's dog has decided to run for president in the Democrat primary this year, the debate will be spread across two days with 10 candidates participating each day.
That should be a hoot.
***

How can The ONT delicately dance around this issue? Premeditated homicide is wrong. Sharing a video of a mass murder is downright disgusting. What happens when you don't have a First Amendment right? Serious jail time in New Zealand.

Philip Arps was sentenced in a New Zealand court today for sharing video of the Christchurch massacre, a terrorist attack on two mosques that killed 51 people on March 15. Arps, who has compared himself favorably to Adolf Hitler's deputy Rudolf Hess, pleaded guilty to two counts of sharing the video and received a sentence of 21 months in prison for sending it to roughly 30 people.

Arps told the judge overseeing his case that video of the bloody massacre was "awesome," according to New Zealand news outlet RNZ and he even asked one person to add crosshairs and a body count graphic to "make it more fun." Dead children are plainly visible among the many bodies of victims in the video.


The terrorist attack was livestreamed on Facebook for 17 minutes before being taken down by the social media giant, but the video circulated online for days as companies like Twitter, Facebook, and YouTube scrambled to delete it.

New Zealand's top government censor quickly moved to classify the Christchurch video as "objectionable" in the wake of the terrorist shootings allegedly committed by Brenton Tarrant, a 28-year-old Australian national who pleaded not guilty to the murders last week. New Zealand has a common law tradition of free expression, but the government can declare certain controversial materials as illegal to own and distribute.

The problem with "Controversial" is the old slippery slope.
***

Becoming a doctor is a difficult. I can't imagine being a pediatric physician working with children who have cancer. Dr. Alastair McAlpine asks terminally ill children what really matters in life.

Dr. Alastair McAlpine spends every day caring for children with life-threatening and life-limiting illnesses, working for the non-profit organization PaedsPal.

McAlpine recently decided to ask his terminally-ill patients what they enjoyed most in life and then shared their answers on Twitter.

In a tweet, he explained: "For an assignment, I asked some of my terminal pediatric palliative care patients what they had enjoyed in life, and what gave it meaning. Kids can be so wise, y'know."

All of these children are between the ages of four and nine years old. Even though they are young, they still managed to hit the nail on the head when it comes to what makes life worth living.
***
In a marketing gimmick that was almost definitely conceived after several bong rips, Kraft has officially introduced a new product that it calls "Salad Frosting." It is — spoiler — ranch dressing, packaged in a festive squeeze bag. In a release, Kraft calls it "a match for dinnertime bliss." In our mind, Grub Street calls it "the logical conclusion of the American Experiment."
***

Mark Dice reviews Jim Acosta's recent book and CNN in general.

***

As usual, the Left is silent.

Iran's foreign minister reaffirmed last week his country's right to execute people for homosexual behavior.

Mohammad Javad Zarif defended the practice of killing gay people by saying that "these are moral principles concerning the behavior of people in general," in an interview with German magazine Bild .

After the comments became public, the Jerusalem Post contacted U.S. ambassador to Germany Richard Grenell, who said that such behavior from Iran "[violates] basic UN principles. UN members should agree with the Declaration in order to be members. Criminalizing homosexuality violates the Declaration, plain and simple."

I wonder what the tax cheating Congress critter from Minneapolis has to say?
***

A look at Wisconsin the Dairy State...........

***

Quite the dilemma, if you are a gun owner. Do you choose to use medically approved marijuana for a medical condition? Or choose to own firearms?

As more states legalized medical marijuana — let alone recreational use — the Congress will face more pressure to ease federal laws prohibiting gun ownership for those who use weed.

Across the country, states have incrementally embraced legalizing medical marijuana despite its federal classification as a Schedule 1 controlled substance. Federal law enforcement has largely looked the other way, deferring to state legislatures when it comes to medical cannabis — but not when it comes to guns, which are illegal to buy under federal law if you use marijuana.
***

What's going on in the Dominican Republic?

For decades, the Dominican Republic has been one of the most popular spots in the Caribbean for Americans to visit. Its proximity to the U.S. mainland, crystal clear waters, and an absolute glut of all-inclusive resorts have made it the obvious choice for millions of U.S. travelers — to the tune of 2.1 million visitors in 2017 alone. But a recent spate of mysterious tourist deaths on the island has would-be visitors rethinking whether it's safe to go to the Dominican Republic.

There haven't been any clear answers yet as to why these deaths have occurred and whether they are related. Toxicology reports are out in all cases (with the FBI helping). Meanwhile, Dominican officials insist it's still safe to visit the island — but with at least seven deaths and dozens of cases of extreme illness on record, it makes sense for holidaymakers to be a little wary.
***

Why do dogs possess the Paedomorphic facial expression? Why do dogs look sad?

Humans domesticated dogs about 30,000 years ago. Since then, we've worked with them, hunted with them, played with them, and come to rely on them for companionship. And, in the process, we've bred them for everything from general cuteness to the ability to guard and fight for us. Figuring out who's manipulating whom and who's getting more out of the relationship is a hopeless task.

But that doesn't mean that some aspects of the changes dogs have undergone aren't amenable to study. After studying the facial muscles of dogs and wolves, a US-UK team of researchers has now found that dogs have two muscles that wolves mostly lack. These muscles control the movements of the face near the eyes, and the researchers suspect that the muscles' presence helps the dogs make a sad-eyed face that we find appealing.
***

Is AOC a thin skinned little bitch person?

The freshman New York Democrat "unleashed her lawyer" on Latino activist Ramon Ramirez, a former campaign aide who wrote a book about her improbable 2018 win, the New York Post reported.

Ocasio-Cortez defeated an incumbent Democratic, former Rep. Joseph Crowley, who was ranked 4th in the party at the time.

But the democratic socialist isn't looking to share the wealth, as she had her lawyer send a cease and desist letter to Ramirez for a self-published memoir titled, "Alexandria Ocasio-Cortez: The Democrats' Surprise."

The cease and desist letter claims Ramirez's efforts, which includes a second book he has written, according to the Post, "seek to profit off the Congresswoman's name and likeness, without her involvement or permission."
***

AT&T too big to fail? It is in the process of cutting jobs. Lots of jobs.

About two years after Dallas-based AT&T championed corporate tax cuts and pledged they'd lead to job creation, the company plans to cut nearly 2,000 jobs, according to the telecom union that represents its workers.

Officials from Communications Workers of America say AT&T began notifying employees Thursday about the upcoming cuts. It will eliminate 1,880 jobs by the end of September in 23 states, including Texas and Oklahoma, the union said. The cuts are aimed at technicians, such as those who do home installations or lay fiber optic cable.
***
The ONT Musical Interlude
Thoughts and prayers for singer/songwriter Dave Mustaine.
&&&

Now, that's Diversity.
***

He'll have fun, fun, fun until Daddy takes the internet away. Genius Award Winner.

A gaming addict allegedly tried to poison his own parents after they forced him to stop playing - by unplugging the internet router.

Sak Duanjan, 29, returned home drunk and started playing games on his smartphone with the volume turned up while his parents were trying to sleep, it is claimed.


His stepfather, Chakri Khamruang, 52, said he woke up and unplugged the wi-fi box, attempting to stop Sak from disturbing other people at home.
***
The universal blood type? O. Now all types can be converted to O. Tonight's Feel Good Story of The Day.

Researchers from the University of British Columbia have figured out how to convert blood types A, B and AB into the universal Type O, which all patients can receive in a transfusion regardless of their own blood type.

Enzymes can be used to convert A and B type red blood cells into O type, however, the enzymes available to date have not worked well on whole blood.

That was until scientists considered looking inside the human gut.

"The human gut is covered with mucins, large glycoproteins presenting a variety of glycan structures on their surface, including those of the blood group antigens," said Peter Rahfeld, a researcher at the University of British Columbia.
***

Tonight's ONT has been brought to you by the LA Kings Fan Base.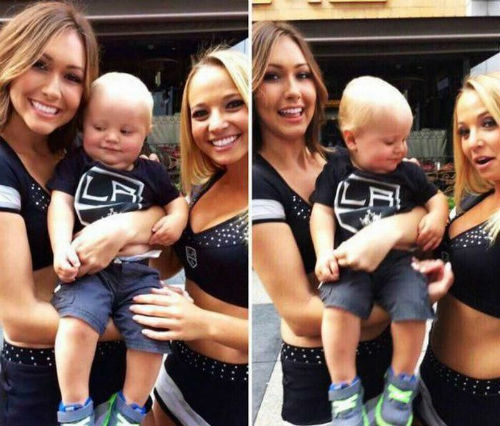 Notice: Posted with permission by the Ace Media Empire and AceCorp, LLC. Don't be afraid to hit up Ace's tip jar. ONT tips, loose change, burner phones and your Twitter password to petmorons at gmail dot com.

posted by Misanthropic Humanitarian at
09:56 PM
|
Access Comments