« Netanyahu Renames Golan Heights Town "Ramat Trump," or "Trump Heights"
|
Main
|
The Morning Report - 6/18/19 »
June 17, 2019
Monday Overnight Open Thread (6/17/19)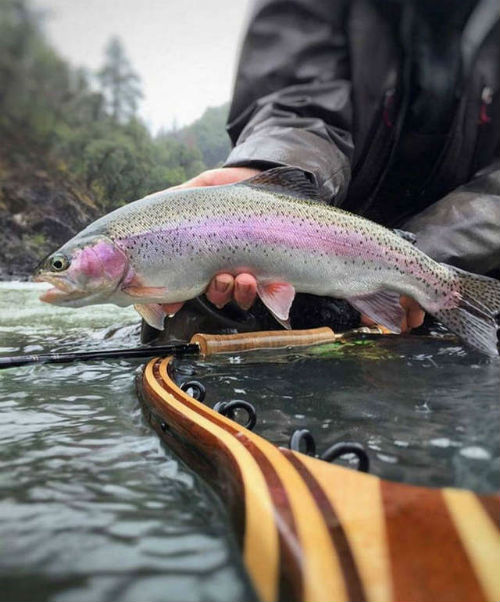 (Hooky)
***
The Quotes of The Day

Quote I

"This commission—and I'm delighted to have this bill and to push it into a 21st century—was first introduced in 1989 by my friend and colleague, the honorable John Conyers," Rep. Sheila Jackson Lee (D-TX)
Quote II

All leftist credos begin with the conviction of a powerful conspiracy against the groups of people they hope to recruit, a conspiracy that is as implausible as it is unsustainable, which can only end in genocide or social transformation. Somehow the Left usually manages to fit both into its busy schedule. Daniel Greenfield

Quote III

"You can't talk about climate change without talking about the social inequalities that exist or the people who suffer from environmental racism. The people on the front lines suffer the contaminated water and lands — almost always First Nations — versus the people who are profiting from it. You can't look at those things in isolation, the ones who are making the decisions and those who aren't." Pam Palmater
***

Obviously this Bishop didn't get word from the Pope about global warming. Monsignor Rubén Darío Jaramillo Montoya, Bishop of the Diocese of Buenaventura,wants to use a helicopter for an unusual procedure.

To deal with a wave of violence and corruption sweeping over the Colombian port city of Buenaventura, the bishop of the local Diocese has proposed using a Navy helicopter to shower the city in holy water and purge evil.

Monsignor Rubén Darío Jaramillo Montoya, Bishop of the Diocese of Buenaventura, plans to perform a mass exorcism in the Colombian city that has seen violent crime and corruption rise to an all-time high. With the support of the National Navy, the representative of the Church wants to use a helicopter to sprinkle holy water over the city in an attempt to get rid of demons. The daring event is scheduled for July 13th or 14th, when Buenaventura hosts its annual patron saints festivities.
***

Oh noes, Global warming is coming for the Cognac business.
***

Quite the pro-active Chamber of Commerce in Kesan, Turkey. Looking for scuba diving tourism bucks, an aircraft is dumped in the sea.

Maybe we just don't understand the scuba diving community quite as well as the country of Turkey does.

Because, to us, dropping an Airbus A330 commercial airliner into the middle of the ocean in Northwest Turkey as a way to "boost scuba diving tourism" and create an "artificial reef" doesn't seem to make any immediate sense.

But, nonetheless, that's exactly what has happened.
***

Buttplug Pete is convinced there were past presidents who were the ghey.

South Bend, Indiana Mayor Pete Buttigieg, known to his followers as "Mayor Pete," thinks that if he was elected president in 2020 — which is about as likely as John Wayne suddenly coming back to life and immediately beginning work on "The Searchers 2" — then he probably wouldn't be America's first gay president.

"I would imagine we've probably had excellent presidents who were gay — we just didn't know which ones," Buttgieg said to Mike Allen on HBO's "Axios" in a clip shared on Sunday.
***

Nevada is on the way making it tougher on employers when they want to make a new hire. Nevada bans discrimination against job applicants who test positive for marijuana.

Nevada has just become the first US state to ban employers from requiring pre-employment marijuana testing.

Nevada is just one of 11 states – plus Washington D.C. – that have already legalized the use of recreational marijuana, but they are now the first to pass legislation that prevents discrimination against job applicants who test positive for cannabis usage.

"It is unlawful for any employer in this state to fail or refuse to hire a prospective employee because the prospective employee submitted to a screening test and the results of the screening test indicate the presence of marijuana," states the newly-signed Assembly Bill 132.
***

Paul Joseph Watson examines Gay Pride and other perverted sexual persuasions. sexual persuasions. Of course it's NSFW

***

The phrase Holy Shit! has taken on a new meaning. Fecal transplants. The FDA has halted them for the time being.
Fecal transplants are experimental procedures in which doctors use stool from a healthy donor to treat a person whose own microbiome has been thrown off balance.

The procedure has shown significant promise for treating various health issues.


But now an immuno-compromised patient who received a fecal transplant for an undisclosed reason has died following the procedure and another is seriously ill - prompting the Food and Drug Administration to put a halt to a number of fecal transplant trials.
***
The ONT Musical Interlude
Born on this day: 17 Jun 1946
American singer-songwriter, Barry Manilow, (born Barry Alan Pincus) who had the 1975 US No.1 & UK No.11 single 'Mandy', also wrote 'Could It Be Magic', and 'Copacabana.' Manilow has scored over 25 US Top 40 singles selling over 75 million records worldwide. Had the 2006 US No.1 album The Greatest Songs of the Fifties. via thisdayinmusic.com

No word if this is a National Holiday at Villa Dildo.
Born on this day: 17 Jun 1947
Glenn Buxton, guitarist with the Alice Cooper Band, who had the 1972 UK No.1 & US No.7 single 'School's Out', the 1972 hit 'Elected' and the 1973 US & UK No.1 album Billion Dollar Babies. via thisdayinmusic.com

There is your diversity for the week.
***
They are called handle bars and not feet bar for a reason. Genius Award Winner.

YouTuber Artem Boldyrev died after crashing into a Fiat car while reportedly driving his bike with his feet on a motorway in Moscow. A popular biker and motoblogger has died in an horrific road crash after steering his bike with his feet while allegedly texting on his phone.
***

A lifetime of love is Tonight's Feel Good Story of The Day.

An American soldier has been reunited with the French woman he fell in love with in World War II — 75 years later.
***

Tonight's ONT has been brought to you by Phrasing.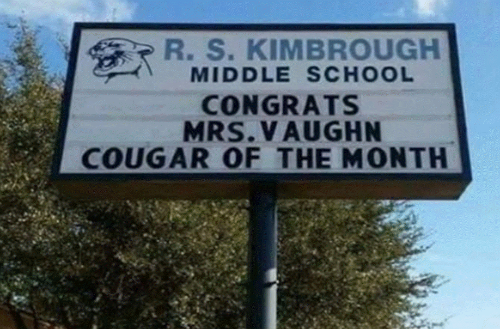 Notice: No I didn't get permission from the Ace Media Empire or AceCorp, LLC. I just posted it and hoped for the best. And by the way, this ONT is proudly made in the greatest country on earth, The U.S.A.

posted by Misanthropic Humanitarian at
10:02 PM
|
Access Comments