« Saturday Evening Movie Thread 06-15-2019 [Hosted By: TheJamesMadison]
|
Main
|
EMT 6/16/19 »
June 15, 2019
Saturday Overnight Open Thread (6/15/19)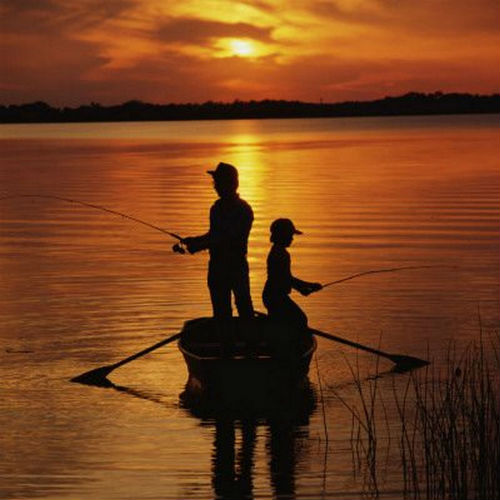 ***
The Saturday Night Joke

Little Larry attended a horse auction with his father. He watched as his father moved from horse to horse, running his hands up and down the horse's legs and rump, and chest.
After a few minutes, Larry asked, 'Dad, why are you doing that?"
His father replied, "Because when I'm buying horses, I have to make sure that they are healthy and in good shape, with firm legs, a strong chest, and a solid rump before I put good money down."
Larry, looking worried said, 'Dad, I think the UPS guy wants to buy Mom.
***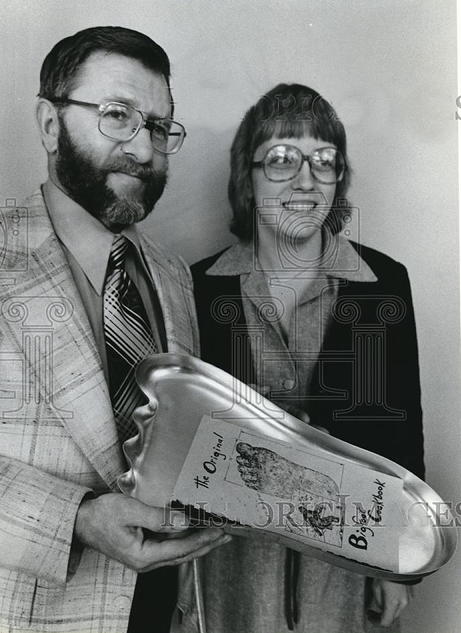 There are cookbooks everywhere. The internet has a bazillion sites that offer recipes. But do they have the recipe for Bigfoot Stomping Good Carrot chili Cake?

Created by Jean and Boyd Brougher of Salem, Oregon in 1978. The cookbook came with a giant-footprint baking pan.

Some of the recipes are below. They seem pretty generic. The only thing that makes them Bigfoot recipes is that they're supposed to be cooked in the footprint pan.

Amazon has a listing for the Bigfoot Cookbook, but notes that it's currently unavailable. And even if it were available, it no longer includes the pan (which, I'm sure, is probably considered a prize collectible among Bigfoot enthusiasts).
***

Can marijuana kill you? A Louisiana coroner believes so.

Louisiana coroner has doubled down on his opinion that a woman died from the first-ever marijuana overdose in the U.S.

As WPXI reports, an anonymous 39-year-old woman died in February. The official cause of death: THC, or tetrahydrocannabinol, which is the main ingredient in marijuana.

In an autopsy report last month, St. John the Baptist Coroner Dr. Christy Montegut wrote that he didn't find any other drug in the deceased woman's system besides THC.
***

Concerned about your user data? Stay away from porn sites.

The biggest and perhaps best source of data about what people like to watch on the internet and what they would pay for doesn't come from streaming giants like Netflix, Amazon Prime Video, or Hulu. It comes from porn.

While consuming porn is typically a private and personal affair, porn sites still track your every move: What content you choose, which moments you pause, which parts you repeat. By mining this data to a deeper degree than other streaming services, many porn sites are able to give internet users exactly what they want—and they want a lot of it.

There are 125 million daily visits to the Pornhub Network of sites, including YouPorn and Redtube, and 100 million of those are to Pornhub alone. (It's widely acknowledged that Pornhub is the most popular porn site in the world although exact statistics on the industry are few and far between.) To put into perspective how much content that is: In 2017, Pornhub transmitted more than the entire contents of the New York Public Library's 50 million books combined.
***

Dogs and fireworks, not always a good mix. Don't worry it has a happy ending.
***

Bread that no longer can be sold might be useful in the clothing industry.
BREAD HAS A LOT OF uses: the platform for a sandwich, the precursor to a meal, a filling staple on its own. But one laboratory at the University of Borås in Sweden is thinking outside the bread box. In response to the volume of bread products wasted by Swedish supermarkets each year, scientists are exploring the possibility of converting old pieces of glutinous waste into yarn.

"Bread waste is among the biggest fraction of food wastes, which has the highest environmental footprint of big supermarkets in Sweden," says Akram Zamani, senior lecturer in resource recycling at the university. "On the other hand, the global textile production keeps growing as a result of increasing the global collective purchasing power." Zamani and her team are trying to address both issues—the overproduction of bread and non-sustainable fabrics—by combining them.
***

NSFW-Language
Did you miss the celebration of the St. Louis Blues after game 7 of the Stanley Cup? Here it is.
***
The ONT Musical Interlude
&&&
***

Wanting to be on the show Cops he displayed that he is a Genius Award Winner.

EL MONTE, Calif. (KABC) -- A chase suspect is in custody after attempting to flee from authorities while trapped in a mobile home park in El Monte Wednesday night.

The mobile home park is in the area of Brookside and Elliot Avenue. Few residents appeared to be outside their homes as the suspect drove at speeds above 30 mph in the narrow, dark roadways.

The chase reportedly started shortly after 9 p.m. after a report of a stolen SUV.


Spike strips were deployed more than once inside the mobile complex, but they did not appear to impact the SUV for about an hour.

As the suspect continued going in circles, authorities blocked all exits and entrances to the mobile home park.

The suspect kept driving around patrol vehicles that were attempting to trap the car.

After several spike strip deployments, the SUV finally gave in when one of its tires rolled off of it and into the front yard of a mobile home.

For your entertainment there is a video embedded in the link. Brilliant.
***

Tonight's ONT has been brought to you by The Ace of Spades Food Pyramid.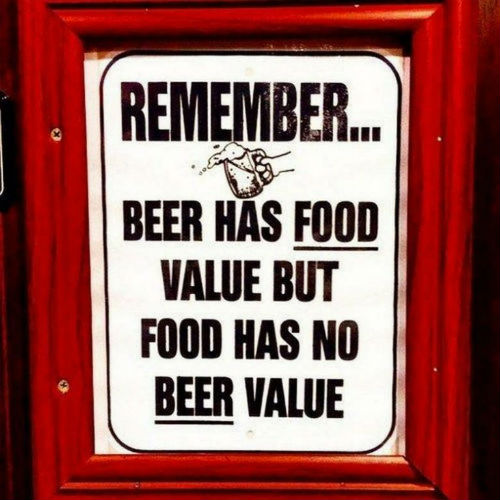 Notice: Posted with the Ace Media Empire and AceCorp, LLC blessings. Nah, not really just permission.

posted by Misanthropic Humanitarian at
10:03 PM
|
Access Comments