« Gun Thread: Weapons of D-Day [Weasel]
|
Main
|
The Morning Report - 6/10/19 »
June 09, 2019
Sunday Overnight Open Thread (6/9/19)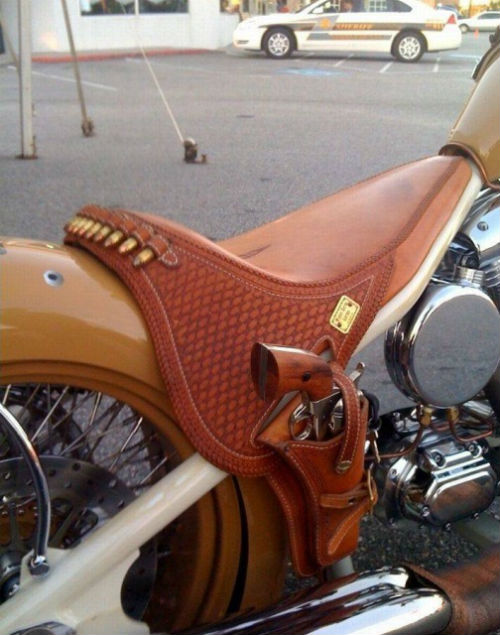 (Back in the saddle!)
***
The Quotes of The Day

Quote I

"Spineless GOP Senators grew a backbone this week & finally stood up to their Dictator Trump on something: Mexico tariffs, also known as a TAX INCREASE on American consumers. Bet your bottom dollar, Trump will back off by the weekend. Just another bluff!,"Rep. Maxine Waters (D-CA)

Quote II

"I am at a loss for words. Two-and-a-half years of putting up with this has been very difficult and overwhelming. I just want to let people know across the country that this can happen to anyone else, but we stayed and worked together as a family and fought against this. In many ways, what we wanted from Oberlin College the jury gave to us. They said we were not racists and that the college should have said so when all this started."

"I thank the jury for seeing what we have seen from the beginning of this." David Gibson

Quote III

"As we stand together upon this sacred Earth. We pledge that our nations will forever be strong and united. We will forever be together. Our people will forever be bold. Our hearts will forever be loyal. And our children, and their children, will forever and always be free." President Donald J. Trump

Quote IV

"Arrogance is not a substitute for good corporate governance." Michael Connor
***

You have to admit that this Fat Little F*ck is creative when it comes to executions. Apparently he heeded his father's advice "apply yourself".

North Korean leader Kim Jong-un reportedly executed a general accused of plotting a coup by throwing him into a piranha-filled fish tank.

The unnamed general was said to be the latest victim of the dictatorial leader, who has executed numerous aides, including his envoy to the US in May.

The general was allegedly killed inside a giant piranha tank built inside Kim's Ryongsong Residence, in Pyongyang, after being accused of plotting a coup, the Daily Star reported.
***

Quite the state. Alabama passes castration law.

After Alabama's primitive abortion ban was passed only a few weeks ago, another ethically questionable law has come out of the heart of dixie state.

CBS42 reports that Alabama legislators have signed off on a bill that would require convicted pedophiles over the age of 21 to undergo chemical castration before they can be released from prison

A squadron using .30-06 rifles would be simpler.
***
Dr. John, a six-time Grammy winner who in his incarnation as the "Night Tripper" brought the New Orleans voodoo vibe to America's music scene and became one of the most venerated pianists in the city's rich musical history, died on Thursday at age 77.

The New Orleans native, born Malcolm John Rebennack into a family amateur musicians, including an aunt who taught him to play piano, died "towards the break of day" from a heart attack, his family announced on his official Twitter account.
***

Isn't that special? Gov. Tony Evers of WI is flying the ghey flag.

For the first time ever, Wisconsin's government is raising the rainbow LGBTQ pride flag at the state's Capitol.

On Friday, Gov. Tony Evers issued an executive order stating that the pride flag will be flown over the State Capitol Building for the rest of June, coinciding with Pride month world-wide.
The order came the same week that New York's state government also raised the rainbow flag over its Capitol for the first time.
The Wisconsin order also allows any state building to follow suit.

F*cking identity politics
***
Speaking of identity politics, Milo Y, the Straight Parade Grand Marshall.

Right-wing provocateur Milo Yiannopoulos has been named the grand marshal for Boston's "Straight Pride" parade.

Organizers announced Friday the former Breitbart editor as the parade's grand marshal after they originally used actor Brad Pitt's name and likeness for the event.

The head of Super Happy Fun America, a group that "advocates on behalf of the straight community," told the Boston Herald that Pitt "was not super happy" about the group using his name and likeness without his consent.

"I really like his movies and his lawyers sent us a letter asking us to take his stuff down but, you know, you're allowed to do satire," John Hugo, president of Super Happy Fun America, told the newspaper.
***

Maybe Rep. Maxine Waters (D-CA) should stay off Twitter.
***
Poultry is good for us to eat, right? Settled science once again not so settled.

Eating a chicken could raise a person's "bad cholesterol" to similar levels as eating a steak, contradicting long-thought ideas about health differences between the meats, new research suggests.
Researchers found eating white meat poultry may raise low-density lipoprotein levels in the same way as red meat, according to a study published Tuesday in the Journal of Clinical Nutrition. That elevation in bad cholesterol after eating chicken can occur with or without consuming any saturated fat.
***

The Handyman's Secret Weapon - Duct Tape.

During the past 75 years of its existence, duct tape has become a staple product for "fix-it-yourselfers" from every walk of life. This wonder tape has been used for jobs that the original duct tape developers never imagined. The versatile product can mend, bind, patch, repair, and replace many of the items we would need in a survival situation. And best of all, you don't need any specialized tools or training to use it.
***

Hey Mitt, long walk, short pier, some assembly required.

Romney: I Might Not Endorse Anyone For President Next Year
The ONT Musical Interlude
&&&
***

A grandfather and his grandson are Tonight's Feel Good Story of The Day.

A 101-year-old World War II veteran flew from New York to Colorado to commission his grandson who had just graduated from the Air Force Academy.

Joseph Kloc is one of the 989 members of the US Air Force Academy's class of 2019. His grandfather, Walter Kloc, was a World War II Air Force pilot.

"I'm so excited for him," Joseph's father William Kloc told WGRZ. "He's fulfilling his dream and he was so excited that his grandfather, a World War II Air Force bombardier pilot, could come and commission him."
***

What was wrong with this judge? Criminal and judge are Genius Award Winners.

Authorities found a handful of drugs and a stolen gun during a Wickliffe traffic stop Thursday night while a 1-year-old baby was inside of the car.

The incident happened just after 11:45 p.m. when a police officer stopped a car on Euclid Avenue near East 286th Street, police said.

Police stopped the car for several violations, including the 25-year-old driver having a suspended license.

Police also noticed the car smelled like marijuana.

During a search, a loaded gun in a backpack was found next to a one-year-old baby, police said. The gun was reported stolen.

Ammo, marijuana, cocaine and digital scales also were found during the search, police said.

The driver was released with the child after being issued citations.
What are the odds that the one year old grows up to be a feral youth?
***
Weekly commenter stats for week of 6-9-2019
Top 10 commenters:
1 [469 comments] 'TheJamesMadison, Read some Movie Thoughts and Pre-Order Crystal Embers Today!' [65.83 posts/day]
2 [329 comments] 'Tom Servo'
3 [307 comments] 'Mike Hammer, etc., etc.'
4 [301 comments] 'Miklos, csssy and the best, really the best'
5 [298 comments] 'qdpsteve'
6 [296 comments] 'Deplorable Jay Guevara'
7 [296 comments] 'Insomniac'
8 [289 comments] 'Skip'
9 [287 comments] 'Lurking Lurker'
10 [273 comments] 'Mark Andrew Edwards, Angry, Radical, Anti-Liberal, and Dangerous: buy ammo
Top 10 sockpuppeteers:
1 [298 names] 'Miklos, csssy and the best, really the best' [41.83 unique names/day]
2 [56 names] 'My Pimp Shot My Dealer'
3 [35 names] 'Axeman'
4 [28 names] 'Meade Lux Lewis'
5 [28 names] 'Duncanthrax'
6 [25 names] 'The ARC of History!'
7 [24 names] 'freaked'
8 [23 names] 'Notorious BFD'
9 [21 names] 'Lurking Lurker'
10 [20 names] 'LeftCoast Dawg'
***

Tonight's ONT has been brought to you by Questions.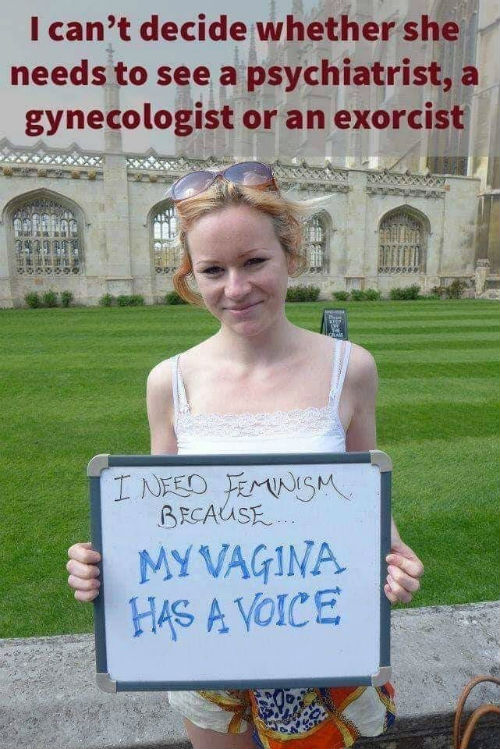 Notice: Posted with permission by the Ace Media Empire, AceCorp, LLC and Big Dick's Bait of Kelliher, MN.


posted by Misanthropic Humanitarian at
09:58 PM
|
Access Comments