« Saturday Morning Coffee Break
|
Main
|
Saturday Gardening Thread, June 8 [KT] »
June 08, 2019
Family Matters [KT]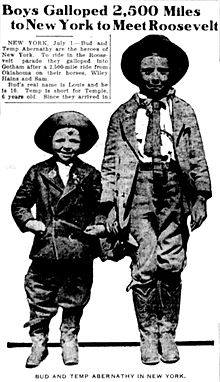 Louis (Bud) and Temp Abernathy crossed the U.S. by horseback in 1911, at the ages of 7 and 9. They stopped on their journey to have their horses shod by North Ogden's Shupe Brothers.
Unaccompanied minors. At least most of the way. Of course, that was before helicopters were invented. And of course, drug cartels were not an overwhelming problem.
More recently, lots of minors have been making long journeys -- sometimes accompanied by parents, sometimes not. Steven Hayward has written about Family Ties:
Really, I don't understand the left sometimes. They're very upset at the practice of "family separation" of migrant children at the border (a practice that goes back many years, keep in mind), but then I return to my Communist Manifesto to remind myself that a key demand for achieving socialism is abolishing the family. Nationalizing the children has been a staple of socialist visions at least since Plato. So when it comes to the voters the left wants to attract from immigrant populations, mission accomplished! U.S. border policy is just giving the left a head start.

If you think I jest about the "abolishing the family," just check out this recent item in The Nation:

Want To Dismantle Capitalism? Abolish the Family
Click on over and read Hayward's post. It also touches on the human smuggling and other criminal activities of the drug cartels in Mexico.
Concerning socialism and families, China's One Child Policy has had some interesting effects over time . . . . .
Back to the young brothers crossing the nation in 1911. Did they cross in both directions?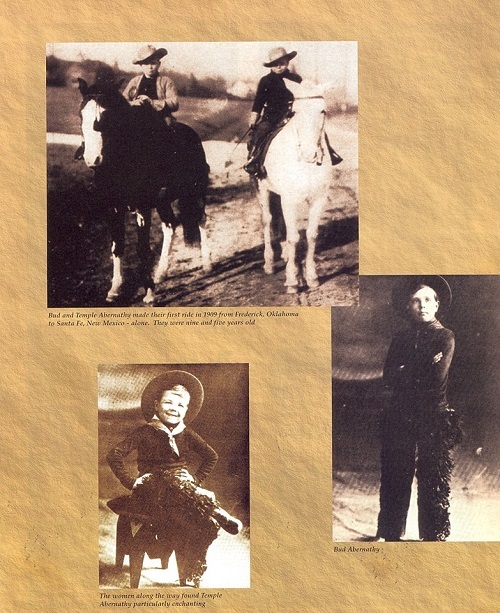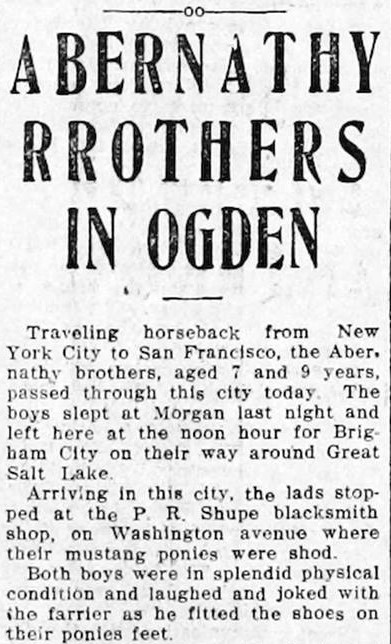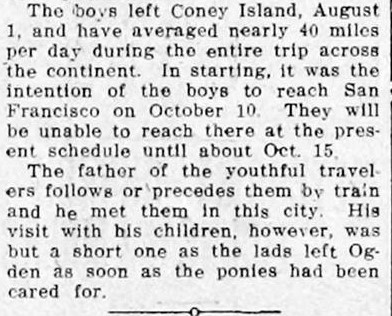 The blacksmith shop where they stopped.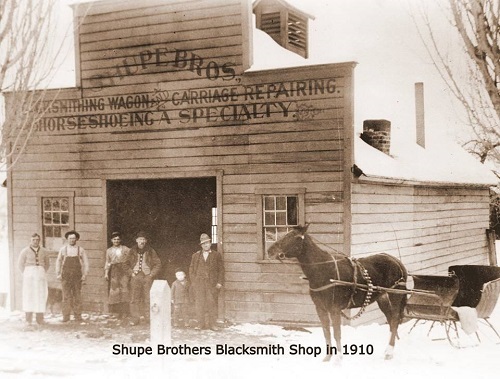 Credit: Historical photos above are from the North Ogden Historical Museum.
Music
Many years later, a descendant of the Shupe family that owned the blacksmith shop above went to California. Not on horseback. But he had a banjo.
Do you think banjos get enough respect?
Hope you have a great weekend.

NOTE: This is the Thread before the Gardening Thread.
Serving your mid-day open thread needs

posted by Open Blogger at
11:25 AM
|
Access Comments