« Family Matters [KT]
|
Main
|
Ace of Spades Pet Thread »
June 08, 2019
Saturday Gardening Thread, June 8 [KT]
Intrigued by nature but not ready to climb Mount Everest?
Try Gardening!
About the photo above:
From Lizabth: Bleeding Hearts, a beautiful late spring perennial in NW IL.
Also called "Tears of the Heart" in Europe. I think it fits.
Critters
Bird Dog posted this week at Maggie's Farm about Hummingbird Moths and D-Day.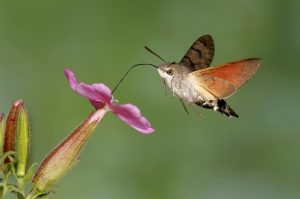 It is said that the D-Day armada witnessed a swarm of Hummingbird Moths (aka Hummingbird Hawk Moths) over the English Channel. Sign of good luck.

I recently planted a few Cleomes in the garden, partly to attract those moths.
The hummingbird moths in the Eastern US appear to be Clearwings.
There are more than than 50 species of Sphinx Moths (Hawk Moths) in Missouri. Here in the Central Valley of California, I have seen a "flock" of Sphinx Moths (don't know which species) feeding on Larkspur nectar in bright morning sunlight. As well as other Sphinx moths on the side of the house at first light. And at twilight or at night.
Bought some Dianthus yesterday. Last chance today to get them planted before the temperature zips up again.
If you follow the link in Bird Dog's post, it notes that Hummingbird Moths in Europe are important to the pollination of Dianthus. And that the adults live up to 7 months. Unusual for moths.
ByTor recently visited the Louis Robidoux Nature Center in Southern California (which had fallen on some hard times). He took these remarkable shots:
Cooper's Hawk, from about 40 ft. away

Canon 50d
Sigma 100-33mm EX lens
Bogen 3021 Tripod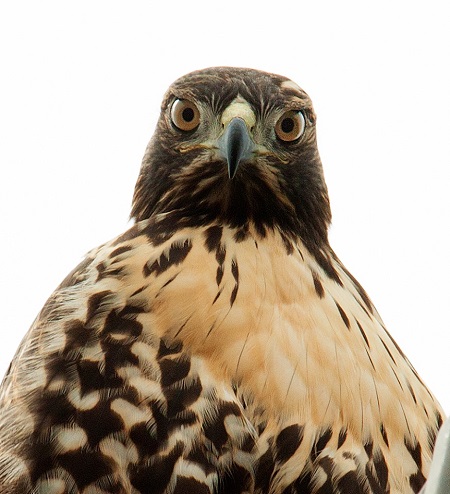 House Sparrow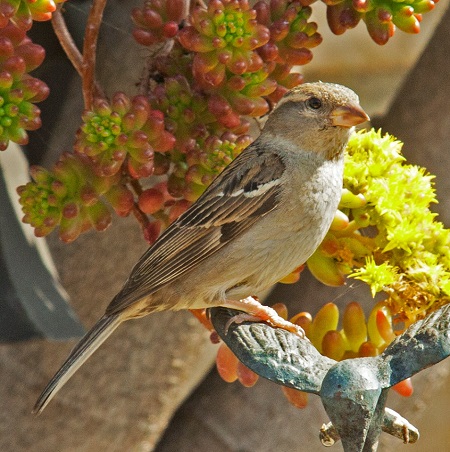 A regular little house sparrow. Recognize the plants in the background?
A little earlier, Snowdog took these shots, which must have required some patience:
35 year old tortoise. I think this photo was taken at the Tucker Wildlife Sanctuary.

Rufous Hummingbird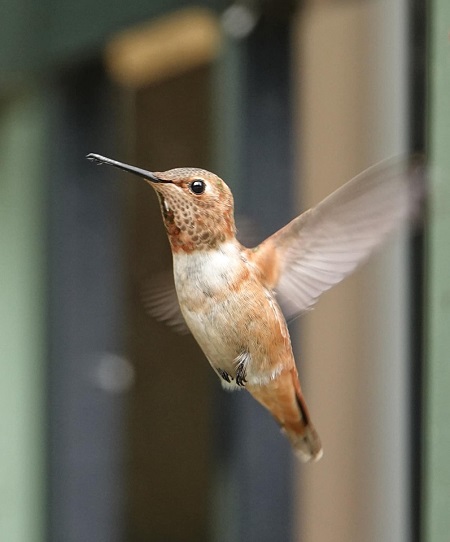 News Briefs, Landscape Architecture
Is there a way in and out of this swimming pool? Alive, I mean?
Fake News - artificial rock gardens.
There is an effort underway to re-discover how to make a very special kind of artificial rock. One ingredient is clinkers. If we end the use of coal, there goes that recipe. Beautiful photos at the link.
Have you ever attempted a rock garden? Were the rocks themselves a challenge?
Roses
badgerwx gets us going on rose season with some observations about various cultivars:
have a row of roses in the left-side bed but their first bloom is always in May, after the iris. L-R: Here are Orange Impressionist & Macy's Pride. They were both planted the same year so this shows the effect from black spot. Macy's Pride is more resistant to it & more vigorous.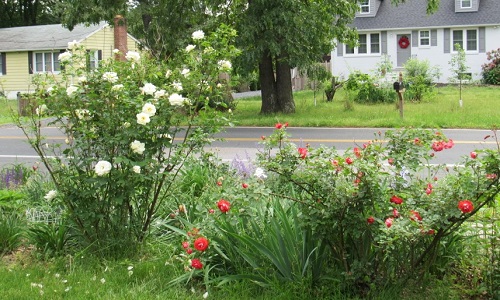 Further down is Double Knockout, Salmon Impressionist & Centennial. Salmon Impressionist suffers the most from black spot as you can tell from its small size.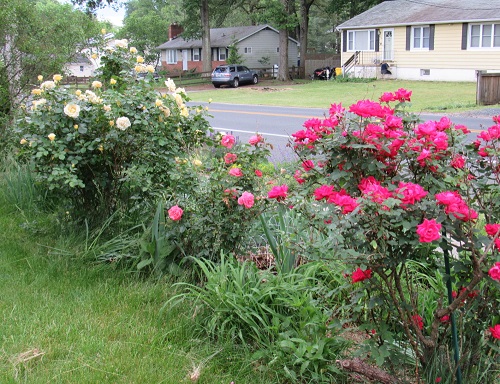 Here is Sunny Knockout next to my porch where hopefully I can smell it (this is the only knockout with any smell to it). To the immediate right is a clump of Egyptian Walking Onions. They are perennial & seed themselves, which is as close as I get to growing veggies. To the rear left & right are salvia greggii I planted for the hummingbirds. They really like the black & blue salvia I have in my back yard so I hope they'll like these too, once they get a little bigger.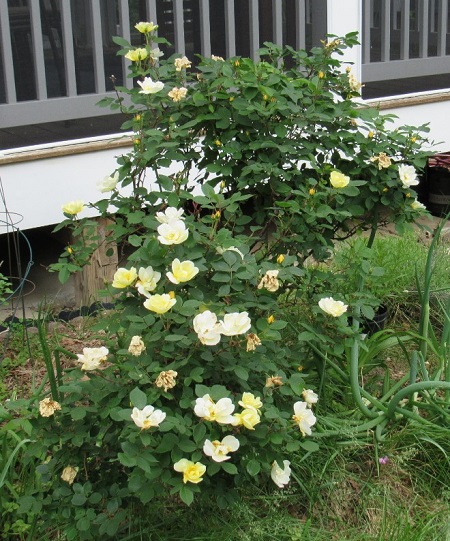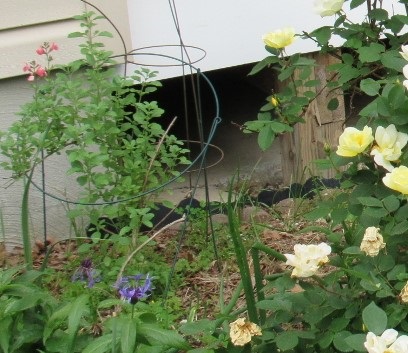 Doesn't look like the Salvia greggii (Autumn Sage) is fully in bloom yet.
Aloe there!
The Aloe Vera is in full bloom at CSGBigBirds.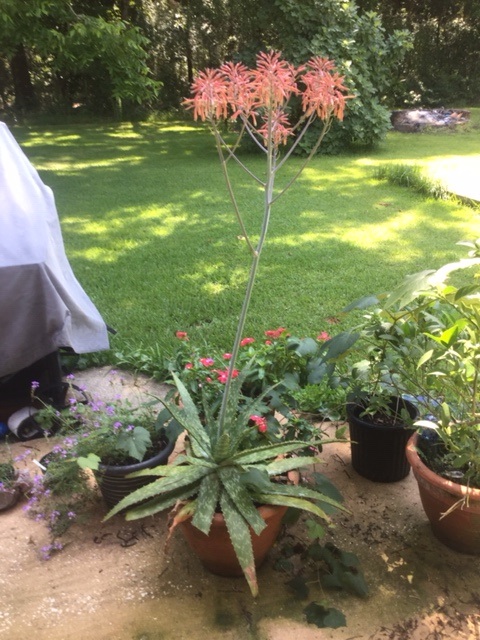 Handy, there by the barbecue. Looks tropical with the little blooms next to it.
Sunset notes that Aloe vera is one of the best aloes for the desert. ASU notes that it attracts hummingbirds. But they also tell it like it is at ASU. Black widows like to nest in the plants. And the fruit is ugly.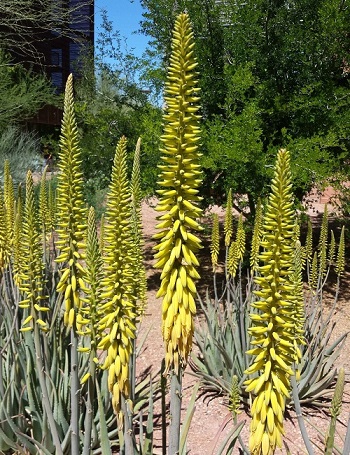 An interesting note:
As a medicinal crop, medicinal aloe is intensively cultured in the West Indies (Netherlands Antilles) of the Caribbean. Aloe is a known remedy for dermatitis, peptic ulcers, tuberculosis, reduction of blood sugar levels, and as a laxative. In general, aloe taxonomy is quite complex and confusing. Aloe is derived from the Greek word 'alsos' which means the 'bitter juice from the leaves'.
A veterinarian who likes plants did an overview to Aloes which includes a fair percentage of the many species in this genus, plus some hybrids. What a lot of work. There is more variation in plant and flower form than I had anticipated.
Part 1, Introduction and Species A - C
This is Aloe castanea.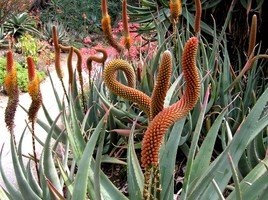 Aloe vera is in Part 4.
Here is a piece by the same guy on growing spotted aloes, inky-dinky ones to larger ones. Some of them are dang cute. He has a hard time telling them apart.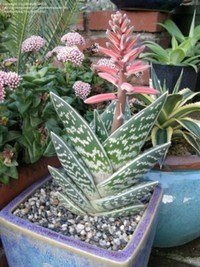 Edibles from the Farm and Garden
Gordon has had to plant the squash he started indoors.
Illiniwek has asparagus in its second year, with a visitor.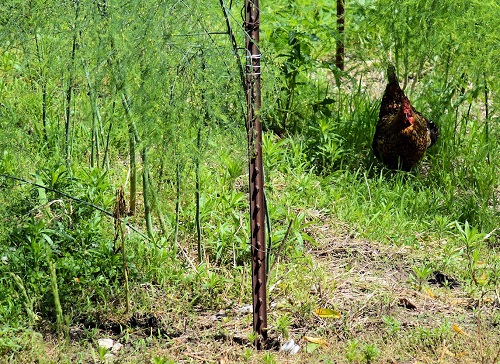 Wee Kreek Farm Girl's update will have to wait until next week, but she got garlic scapes.
I have Apriums. They didn't get stolen during the night this year! And strawberries from the roadside stand. Yesterday and today are the last days for baking strawberry shortcake before the weather heats up again. You getting any fruit?
We appreciate all the photos we have received even if we haven't gotten to them yet. If you would like to send information and/or photos for the Saturday Gardening Thread, the address is:
ktinthegarden
at g mail dot com
Include your nic unless you want to remain a lurker.

posted by Open Blogger at
01:11 PM
|
Access Comments