« Washington DC Theater Cancels "Lovebirds," the Dramatic Reading of the Strzok/Page Emails, Due to "Threats of Violence"
|
Main
|
The Morning Report - 5/30/19 »
May 29, 2019
Wednesday Overnight Open Thread (5/29/19)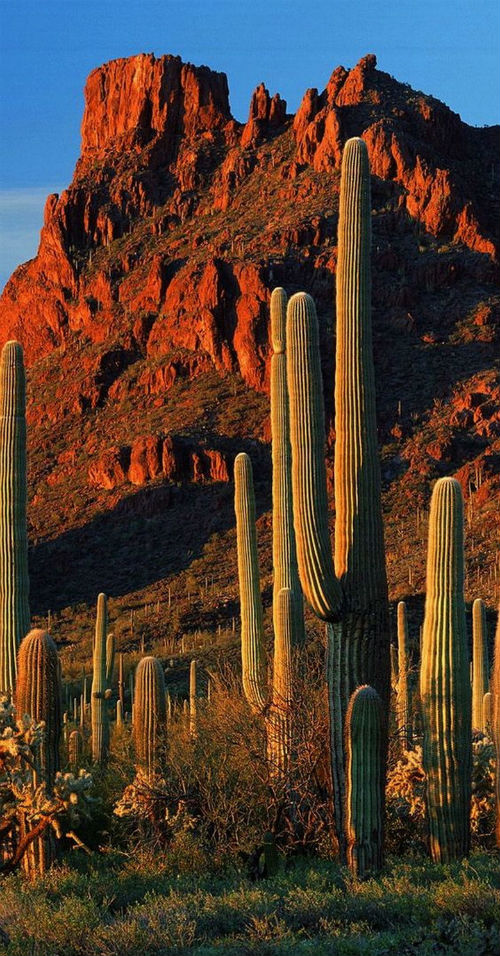 ***
The Quotes of The Day

Quote I

"Enshrining a constitutional right to an abortion based solely on the race, sex, or disability of an unborn child, as Planned Parenthood advocates, would constitutionalize the views of the 20th-century eugenics movement," "Although the Court declines to wade into these issues today, we cannot avoid them forever. Having created the constitutional right to an abortion, this Court is dutybound to address its scope." Justice Clarence Thomas

Quote II

Real coups against democracies rarely are pulled off by jack-booted thugs in sunglasses or fanatical mobs storming the presidential palace. More often, they are the insidious work of supercilious bureaucrats, bought intellectuals, toady journalists, and political activists who falsely project that their target might at some future date do precisely what they are currently planning and doing—and that they are noble patriots, risking their lives, careers, and reputations for all of us, and thus must strike first. Victor Davis Hanson

Quote III

As with incompetent criminologists and other social scientists, so with journalists. Today, much of what passes for journalism is about as intellectually responsible as a game of Whisper Down the Lane. The propaganda of ignorant journalists serves to obscure understanding and to inspire resentment and divisiveness throughout the country. Christopher DeGroot

Quote IV

"It's not up to you to prove you didn't do what they say you did. It's up to them to prove that you did it. And if they can't prove that you did it, then you are not guilty. It doesn't say you're innocent. Innocent and not guilty are two different things in the legal system,Rush Limbaugh
***
Paul Joseph Watson on John Cleese. Language Warning

***

Just when is the science settled?
Declining Water Levels In The Great Lakes May Signal Global Warming
Date:
January 1, 2008
Source:
American Chemical Society
Summary:
Researchers report new evidence that water levels in the Great Lakes, which are near record low levels, may be shrinking due to global warming. Their study, which examines water level data for Lakes Michigan and Huron over more than a century. Researchers point out that water levels in the Great Lakes, which supply drinking water to more than 40 million U.S. and Canadian residents, have fluctuated over thousands of years. But recent declines in water levels have raised concern because the declines are consistent with many climate change projections, they say.

Or

Is it Settled Science now?

TRAVERSE CITY — Just how high the water will go is a scientific question which many who live in the Great Lakes region are focused on this year, including Bill Bantle who lives on West Grand Traverse Bay in Suttons Bay.

Bantle asked scientific experts during a Wednesday informational session whether area residents should expect the increasing Lake Michigan water levels recorded in the last couple of years to continue, given the last stretch of low levels endured more than a dozen years.

He was told to be prepared for variability.
***
Assholes come in all sorts of colors, shapes and nationalities.

'You must apologise!' Chinese air passenger demands airport worker kneel on the floor and say sorry after 'his flight is delayed due to bad weather'
***

How far are we behind Germany? A minority of Germans believe they are free to express their opinions in public.

Study: Only 18 Per Cent of Germans Think They Are Free to Express Their Opinions in Public
May 28, 2019 MJA Uncategorized 13

Summit News:

The poor state of free speech in Europe has been highlighted once again by a poll which found that just 18 per cent of Germans felt they were free to express themselves in public.
***

Are you in Human Resources? Experience isn't everything. Or so "they" say.
***

Support the Blue? This is one of these stories where it is hard to do so.

Cops Strip-Searched a 4-Year-Old After Mom's Errand Took Too Long
Child services called because Holly Curry let her kids wait in the car while she bought a muffin.
***

Looks like Mayor Pete Buttplug isn't gay enough.

Christina Cauterucci, a writer at Slate, contends that because Buttigieg looks straight, is well-dressed, well-spoken, and has no overt flamboyance, he is unable to empathize with the hurdles other LGBT community members have to face. Jacob Bacharach of The Outline went a step further and demanded that Buttigieg is actually bad for the LGBT community.

Complaining, once again, that Buttigieg is white, educated, and boring, his main argument posits Buttigieg is far too conservative to adequately represent LGBT Americans. Aside from the common list of minority statuses Buttigieg lacks, Bacharach recoils at the idea of what Buttigieg and his husband portray to America—a clean, sexually monogamous, polite, financially secure, heteronormative stereotype. He seems uneasy that Buttigieg is not actively on the gay hook-up app Grindr, which he finds suspicious and offputting.

And here I thought stereotypes were unacceptable?
***

President Donald Trump is right. Washington, D.C. is a swamp. There is no doubt about that. Even when called out they protect their own.

According to a summary of a DOJ inspector general's report released Wednesday, the former official, who served as a deputy assistant director, accepted a $225 ticket from a reporter to a media-sponsored event. The official, who is not identified, also allegedly provided law enforcement sensitive information to reporters on "multiple" occasions without authorization of the bureau. The official "had dozens of official contacts with the media" in violation of FBI policy, the report said.


The inspector general also found the former official might have been in contempt of court by allegedly disclosing the existence of information that was under a court seal. The Justice Department declined prosecution of the official.
No wonder why we think at times, "Let it f*cking burn."
***
The ONT Musical Interlude
Born on this day: 29 May 1949
Francis Rossi, guitarist, singer, songwriter with Status Quo. The group have had over 60 chart hits in the UK, more than any other rock band, including 'Pictures of Matchstick Men' in 1967, 'Whatever You Want' in 1979 and 'In the Army Now' in 2010. Twenty-two of these reached the Top 10 in the UK. In July 1985 the band opened Live Aid at Wembley Stadium with 'Rockin' All Over the World'. via thisdayinmusic.com and a long distance dedication to rickz.
&&&
***
Crack cocaine, a red light and a b.j. produce our Genius Award Winner.

Police say David Herring admitted to disobeying the traffic signal and leading cops on a short pursuit in his pickup truck, arguing he couldn't comply immediately because his "pants were down" while he was being pleasured by his passenger, Rhonda Koppenhoefer. Citing an arrest affidavit, the Smoking Gun further reported that Koppenhoefer confessed to purchasing the crack rocks found on the floorboard by her feet.

Cops claimed they "observed something white rolling around in (Koppenhoefer's) mouth" during their investigation and said one of the crack rocks, which reportedly tested positive as cocaine, had been crushed on the floor. Officers also spotted a crack pipe by the woman's feet, which Herring said his passenger tried to hide when he was pulled over by the police cruiser shortly before midnight on May 14.
***

Fighting adversity. Tonight's Feel Good Story of The Day. H/T AKA Meade Lux Lewis
***

Tonight's ONT has been brought to you by Vacation Meals.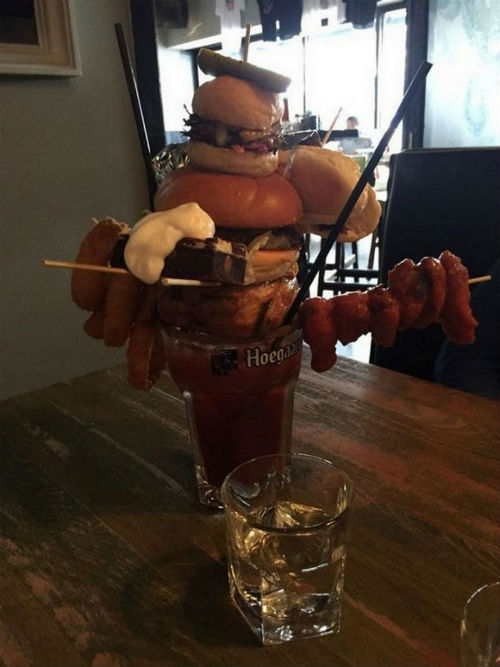 Notice: Posted with permission by the Ace Media Empire and AceCorp, LLC. Loose change, drink tokens and burner phones or access to your Twitter account to petmorons at gmail dot com.


posted by Misanthropic Humanitarian at
10:01 PM
|
Access Comments