« Netflix, Which is Garbage, Threatens to Boycott Georgia Over Its Common-Sense Abortion Safety Bill
|
Main
|
The Morning Report - 5/29/19 »
May 28, 2019
Tuesday Overnight Open Thread (5/28/19)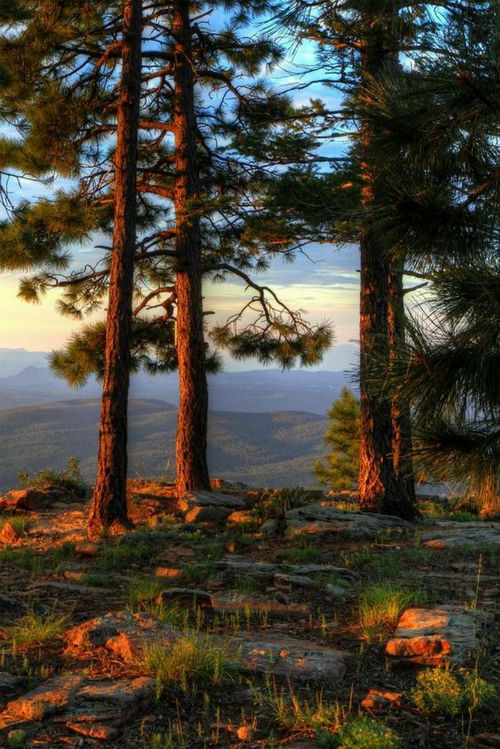 ***
The Quotes of The Day
Quote I

This is because prosperity is not a purely material measure. When Notre Dame Cathedral burned down, the wealth of the typical Frenchman was diminished, because a part of his cultural heritage was lost. Economic activity will increase when they decide to rebuild it, but the result will not make France more prosperous. In fact, the result will only add to the cultural loss, as the people in charge will make a mockery of the original structure. Notre Dame will be another Parisian eyesore. The Zman Blog

Quote II

"The flag isn't coming down. It's the only thing I know for certain,". "I know I'm going to die. I know I'm going to pay taxes. And I know I'm not taking the flag down." Marcus Lemonis
Quote III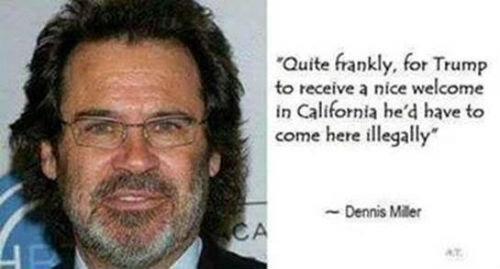 ***
Last night's ONT had a link to the WHO recognizing gaming addiction, which brought this response.


Yes, josephistan cutting off your dick and bolting on boobs is normal. Or so say "our betters".
***

Florida Man at it again?H/T Bitter Clinger.
***

Once again the "Left" displays its hate for opponents enemies.

A senior political advisor to Sen. Bernie Sanders (I., Vt.) tweeted a gif Sunday of United Kingdom Labour Party leader Jeremy Corbyn dancing on the grave of former Prime Minister Margaret Thostaer.

Winnie Wong, a left-wing activist and former advisor to the Women's March, tweeted the image and wrote, "Jeremy Corbyn's gonna to be the next PM of England. Thats gonna be so much fun."

Corbyn becoming prime minister in the wake of Theresa May's pending resignation is, to put it mildly, highly unlikely. In addition to crassly mocking Thostaer's death and using the fictional title "Prime Minister of England," Wong also promoted a radical politician with numerous ties to anti-Semitism.

I'm so f*cking sick and tired of the double standard.
***

Talk about a shitty experience.

A Chico mother said her family is traumatized after her daughter fell inside a septic tank at the Aldersgate United Methodist Church playground Friday.

Serina Gonzales, a mother of six, was attending a meeting at the church when her 6-year-old daughter, Juliana, was playing outside.

"She was playing on a playground at the church when she jumped from a play structure and landed on the lid of a septic tank," Gonzales said.

Juliana fell through the tank and quickly became submerged in sewage and had to be rescued.

Nyla Coleman, who was supervising Juliana along with other several children who were playing, acted immediately. She laid flat on her stomach, reaching for Juliana and was unsuccessful. Another girl, who was also present, was able to grab hold of Juliana.

"So when she pulled her up, I got her other hand and just pulled her out," Coleman said.

Gonzales went to the bathroom to find her daughter covered with waste and immediately took Juliana's clothes off.

"She smelled horrible, there was all sorts of [feces] and waste all up in her hair," Gonzales said.

I suspect personal injury attorneys are lined up at her door.
***
AI doll manufacturer Realbotix has recently fitted new models with Wi-Fi, enabling high-speed synchronising for voice and animation.

They also stand to benefit from 5G, which is poised to give us vastly superior mobile internet data.

This means sex robots will be able to connect and update without needing to be near an internet router.

But sex doll collector, Brick Dollbanger, believes this technology will make them so realistic, we won't be able to tell them apart from humans.
***
OMG
H/T CBD
***
We often lament about life with smartphones. However this is one instance where they are worth having.

Smartphones will be able to spot Alzheimer's disease up to 30 years before symptoms appear, scientists say.

The new digital test is reportedly 90% accurate, compared to 50% for current basic methods using pen-and-paper questions.

It uses virtual reality headsets to examine recall of directions — the first skill hit by Alzheimer's and other dementia-related ailments.

Experts say smartphones and gadgets such as Fitbits could perform similar checks within five years.
***

The Leftards have been busy tearing down monuments. Will they disown the National Holiday of Martin Luther King's Birthday?

Secret FBI tapes that accuse Martin Luther King Jr of having extramarital affairs with '40 to 45 women' and even claim he 'looked on and laughed' as a pastor friend raped a parishioner exist, an author has claimed.

The civil rights hero was also heard allegedly joking he was the founder of the 'International Association for the Advancement of P***y-Eaters' on an agency recording that was obtained by bugging his room, according to the sensational claims made by biographer David Garrow - a Pulitzer prize-winning author and biographer of MLK.

Writing in British magazine Standpoint, Garrow says that the shocking files could lead to a 'painful historical reckoning' for the man who is celebrated across the world for his campaign against racial injustice.
***

The French, They are a different lot aren't they?

With a dwindling rate of conception threatening to shut down his village's school, a French mayor has come up with a bold proposal. According to The Local, the mayor's decree promises to provide free Viagra to all couples in his village.

The municipal decree issued last week would also encompass anyone wishing to move to Montereau, a village of about 650 people southeast of Paris. The decree also firmly stated that "the mayor is favorable to the distribution of little blue pills."

"The pills will be distributed to couples between the ages of 18 and 40 in order to give them the chance of conception and thus preserve the schools of two villages," the decree by Mayor Jean Debouzy explained, in reference to Montereau and another existentially threatened school in a neighboring village.
***
In Australia a week ago, the party of the left lost an election it was supposed to win, to a conservative government headed by an evangelical Christian who won working-class votes by opposing liberal climate policies. In India last week, the Hindu-nationalist prime minister, Narendra Modi, won an overwhelming electoral victory. And as of this writing, Europeans are electing a Parliament that promises to have more populist representation than before.

Uh, let's see. When it is attempted it always, always fails?
***
The ONT Musical Interlude
On this day: 28 May 1973
Pink Floyd's The Dark Side of The Moon was on both the UK and US album charts. It remained in the US charts for 741 discontinuous weeks from 1973 to 1988, longer than any other album in history. (After moving to the Billboard Top Pop Catalog Chart, the album notched up a further 759 weeks, and had reached a total of over 1,500 weeks on the combined charts by May 2006).
28 May 1976 via thisdayinmusic.com
&&&
On this day: 28 May 1976
The Allman Brothers Band temporarily disbanded after Greg Allman testified against Scooter Herring, his personal road manager, who was charged with drug trafficking. Herring was subsequently sentenced to 75 years in prison. An album of previously unreleased live material was issued later in the year under the title 'Wipe the Windows, Check the Oil, Dollar Gas'. via thisdayinmusic.com
***

Paint chips. Use them. Genius Award Winners.

BLUEFIELD — A tank's mysterious transformation from olive drab to lemon-lime green was solved Wednesday when the sponsor of a Bluefield State College club came forward and said some paint that was ordered turned out to be the wrong color.

Local residents and officials were puzzled Tuesday when Daily Telegraph photographer Eric DiNovo shot a picture of the tank parked near Bowen Field. DiNovo had noticed that the tank had been painted a bright lemon-lime color. Bluefield city officials were initially unaware of the color change. City Manager Dane Rideout, a retired Army colonel, hesitated to call the change vandalism since numerous organizations and groups maintain many of the local landmarks.

The mystery was solved Wednesday when Jerry Conner, sponsor of the U.S.S. Yeager Chapter of Starfleet International, a science fiction club at Bluefield State, sent a letter to the Daily Telegraph describing how the color change had happened.
***

The following is an older story. But, in light of our society today, it's nice to look at stories such as this. Tonight's Feel Good Story of The Day.

***
Tonight's ONT has been brought to you by Expletives.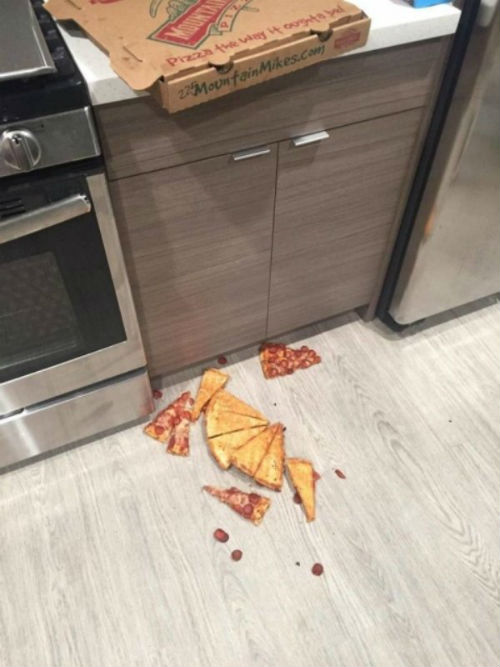 Notice: Posted with permission by the Ace Media Empire and AceCorp, LLC. Choosy mothers choose The ONT.

posted by Misanthropic Humanitarian at
10:00 PM
|
Access Comments