ę Rachel Maddow's Ratings Plunge to Yearly Low
|
Main
|
The Morning Report - 5/28/19 Ľ
May 27, 2019
Memorial Day Monday Overnight Open Thread (5/27/19)
(H/T Hrothgar)
***
The Quotes of The Day

Quote I

Memorial Day isn't just about honoring veterans, its honoring those who lost their lives. Veterans had the fortune of coming home. For us, that's a reminder of when we come home we still have a responsibility to serve. It's a continuation of service that honors our country and those who fell defending it. Pete Hegseth

Quote II

These fallen heroes represent the character of a nation who has a long history of patriotism and honor - and a nation who has fought many battles to keep our country free from threats of terror. Michael N. Castle

Quote III

Patriotism is supporting your country all the time, and your government when it deserves it. Mark Twain

Quote IV

Today, the United States stands as a beacon of liberty and democratic strength before the community of nations. We are resolved to stand firm against those who would destroy the freedoms we cherish. We are determined to achieve an enduring peace - a peace with liberty and with honor. This determination, this resolve, is the highest tribute we can pay to the many who have fallen in the service of our Nation. Ronald Reagan
***
Baseball great, Bill Buckner, RIP at age 69.
***

Dr. Ben Carson is pissing off liberals and has his supporters.

At least one HUD official is publicly defending Carson. In a new social media post, Lynne Patton showed that Carson critics have driven her to the edge with their attacks. She even said she may have broken the law with her latest post defending her boss.

Patton shared a post from the account @Education4Libs defending Carson's plan and she wrote that she's not sure if her defense is a violation of the hosta Act.

"Just retweeted this amazing tweet from both of my Twitter accounts — professional and personal. It may be a hosta Act violation. It may not be. Either way, I honestly don't care anymore. These people are determined to try to ruin and discredit a good man," she wrote.
***

Perhaps the Rolling Thunder motorcycle ride isn't coming to an end.

The Rolling Thunder motorcycle ride may not be coming to an end after all, following a generous gift to the veterans advocacy organization and an emphatic support from President Trump.

The president, who is traveling in Japan, vowed Sunday that the 30-year tradition would continue in Washington, D.C., after the group said rising costs for permits would force them to move the motorcycle ride elsewhere next year.
***
Agatha Christie, author and pharmacist.
***

Gillette doubles down on stupid.H/T redc1c4
***


Growing up high: Neurobiological consequences of adolescent cannabis use
Canadian neuroscientists offer insights into the long-term effects of adolescent cannabis use

Taken together, the research results presented in this symposium help decipher the links between cannabis use and long-lasting changes in the brain, which underlie changes in behaviour in adolescent humans, and in studies reverse-translating these findings to animal models. Research in humans shows that adolescent cannabis use is widespread, and associated with defects in working memory, self-control and motivation. Similar results were obtained in animal studies, through which researchers were also able to test therapies that can reverse the effects of adolescent cannabis use in adulthood. These findings provide keys to prevent and treat the long term effect of adolescent cannabis use.
***

A liberal sees the light of common sense.

David Yamane is not your typical ivory tower sociology professor. Well, he's not any more. As he related in a recent talk he gave the the National Firearms Law Seminar in Indianapolis, Prof. Yamane picked up a gun for the first time at the age of 42 and he hasn't looked back.

He's since made it his business to study America's gun culture, including a class he now teaches at Wake Forest on the sociology of guns. As his website describes
***

My youngest daughter took me suit shopping this past weekend. This kept running in my head.
***

Well the next official disorder is here. The World Health Organization has added gaming disorder as a disease.

Your Fortnite addiction might just be an official illness.

The World Health Organization on Saturday adopted the latest update to its International Classification of Diseases (ICD), which adds "gaming disorder" to its list of modern diseases.

The organization last June added gaming addiction under its section of potentially harmful technology-related behaviors, including too much use of "the internet, computers, smartphones" and more.

Despite opposition from trade groups, which reportedly pointed to contradictory research on the subject and touted some of the virtues of video games, the latest ICD was officially approved at the 72nd World Health Assembly.
***

Boys will be boys until their...........nevermind. 1st Runner-up Genius Award Winner.

And if you needed proof of that, look no further than the story of a sex-starved 16-year-old in Johor, Malaysia, who got himself in a serious pickle earlier this week.

The lad had spotted a metal pipe sticking out from a wall in his home that was conveniently at waist height.

And, boys being boys, he thought he'd try making sweet, sweet, love to the cold and unyielding plumbing fitting.
***
The ONT Musical Interlude
May 31, 2017 - The Allman Brothers Band
Gregg Allman, founding member of the The Allman Brothers Band died at the age of 69 at his home in Savannah, Georgia. Allman had suffered a recurrruence of liver cancer five years ago, died from complications of the disease. The bandís main songwriter early on, Allman contributed compositions like 'Dreams' and 'Whipping Post' to the Allman Brothers repertoire. Both songs became staples of their live shows; a cathartic 22-minute version of 'Whipping Post' was a highlight of their acclaimed 1971 live album, At Fillmore East. via thisdayinmusic.com
***

Auto jumps looks good on the "Dukes of Hazard" not so much in real life for our Genius Award Winners.

Two Texas men are dead after they attempted to jump an open drawbridge in their car. The men were driving in Louisiana when they were stopped by the opening of a drawbridge to allow a boat to pass.

"Shortly after 2:00 a.m. on May 24, 2019, Louisiana State Police Troop D responded to a single-vehicle crash on LA Hwy 384 (Big Lake Road) at the Black Bayou Bridge about 6 miles south of Lake Charles. The crash claimed the lives of 23-year-old Alejandro Cazares of McAllen, TX and 32-year-old Roberto Alejandro Moreno of Edinburg, TX," Louisiana State Police said in a statement on Facebook.
***

Tonight's Feel Good Story of The Day.

LEHIGHTON, Pa. -- A World War II Veteran was honored by his hometown in Carbon County for his heroic efforts, but the evening also included a surprise reunion for 95-year-old Clarence Smoyer of Lehighton.

"And I never got around to meet you, but I would like to meet you now," said 94-year-old Earl Bridygham.

This was the moment where two World War II veterans reconnected in a surprise reunion.

It happened Wednesday evening at the Lehighton Area Elementary Center where folks had packed into the cafeteria to listen to Smoyer, who has been hailed a hero for his efforts as a tank gunner in Germany.

Smoyer was credited for destroying a German tank in the Battle of Cologne near Cologne's famous cathedral in March of 1945.
***

Tonight's ONT has been brought to you by The Ultimate Price.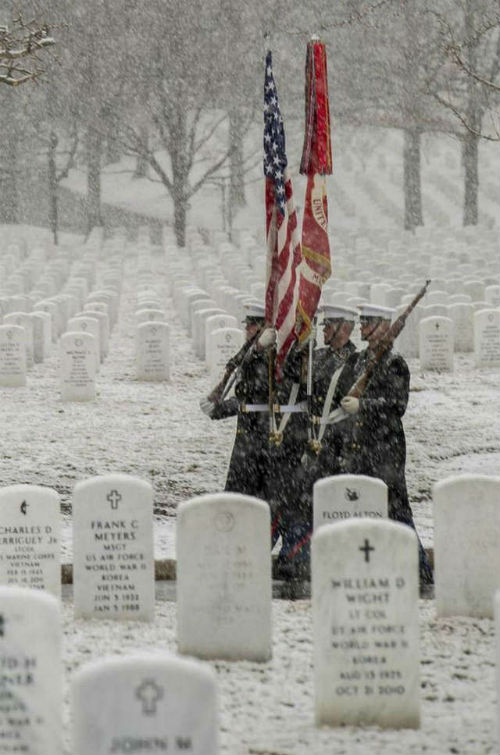 Notice: Posted with permission by the Ace Media Empire and AceCorp, LLC. The ONT is proudly made in the U.S.A.

posted by Misanthropic Humanitarian at
08:16 PM
|
Access Comments