« Saturday Morning Coffee Break
|
Main
|
Saturday Gardening Thread, Memorial Day Weekend [KT] »
May 25, 2019
Memorial Day Weekend [KT]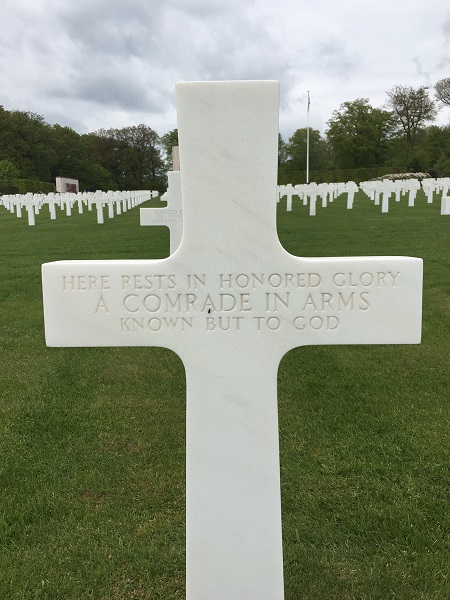 From Usually lurking Euro:
Pictures taken at Luxembourg American Cemetery the other weekend.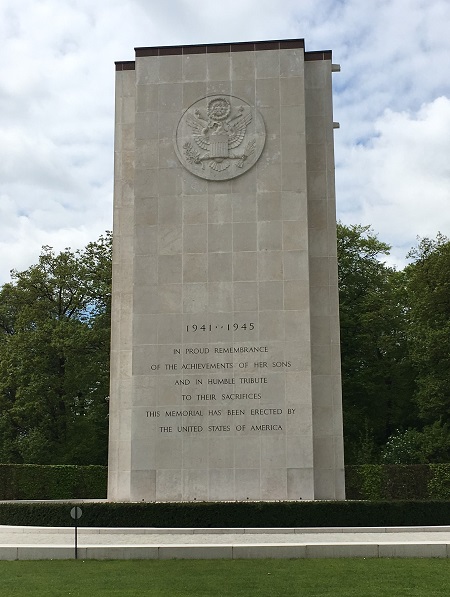 Walked among the headstones reading the names out loud.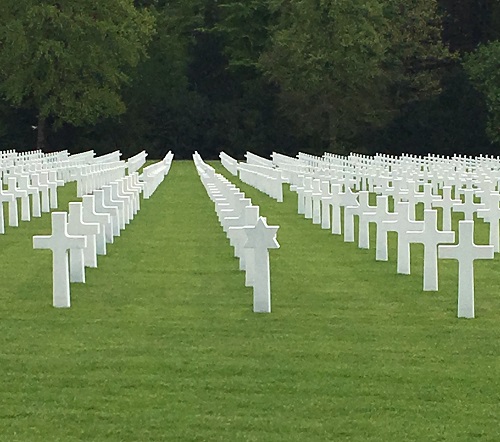 They are not forgotten.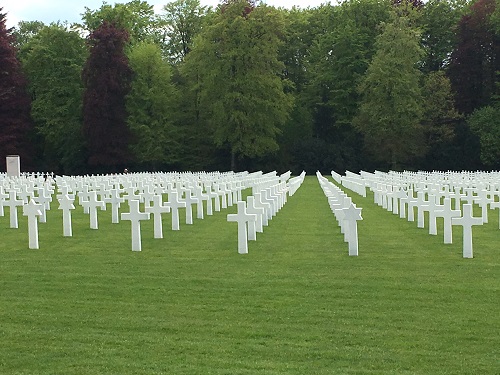 I'm not very good at taking pictures, and I was more focused on explaining to my little one why I was crying - we had just gone to the Bastogne museum and memorial.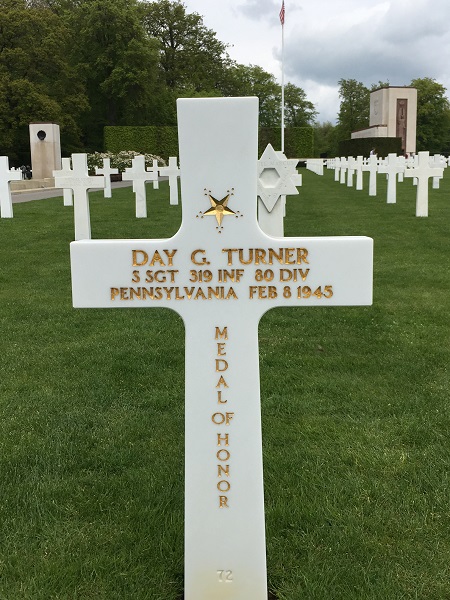 Some of the soldiers who died in the Battle of the Bulge, which started on December 16, 1944, are buried here. Fighting continued after that horrible battle. General Patton, who died following a car accident in Germany shortly after the end of the war, is also buried here.
Thanks for sharing your visit with us, Euro. Means a lot to many of us. And the photos are lovely.
Memorial Day has been getting a little extra attention this year because it comes just before the 75th anniversary of D-Day.
Thrown into a ditch, Trudeau heard a dying friend nearby, calling out for his mother.

"You train with him and you ate with him and you slept with him and you fought with him. And in less than three hours, he was gone," he said.

Within hours, combat would be over for Trudeau, as well. He was captured by German forces, and spent the duration in a prisoner-of-war camp. By the time the war was over he had gone from 135 pounds to about 85.

He returned to Normandy in 1955 to see the graves of eight platoon members who didn't survive. This time, he'll say a prayer over their graves.

"They're the heroes. They're the ones who gave everything they had," he said.
For decades -- until recently -- he never spoke of these things. This June he'll make his 12th trip back to Normandy. Eager to keep the memory of what happened there alive, he has often brought others along to places like the American cemetery at Colleville-sur-Mer .

"Pick out a tombstone, any tombstone. Place your hand on that white marble and say to yourself, 'Six feet down is a boy.' .... He gave his life for his country and then you lift your eyes up and you see 9,400 white marble tombstones," he said. "They all gave their lives for their country."
Here's a different idea: Memorial Day Weekend and the anniversary of D-Day are good times to record family stories.
A fire at the Military Personnel Records Center in St. Louis in July 1973 has caused many WWII Army and Air Corps records to be unavailable. So, if you have copies of your ancestor's records, you should treasure them all the more.
In my family, my father had been in R.O.T.C. at Auburn. He trained at UCLA and other posts as a meteorologist in 1943, then went to Italy after the fall of Rome on June 5, 1944. While his own letters and other papers were lost due to a tornado at our house, materials he sent home were put in a scrapbook by my mother and help record his service in Italy. Regretfully, my father has been deceased for decades, so we can only reassemble his WWII story from memories and the scrapbook.
Below are some images from the Washington D.C. area earlier this year, from my niece and her friends. There is a lot of strange stuff happening in D.C., but there are still some monuments and memorials worth seeing: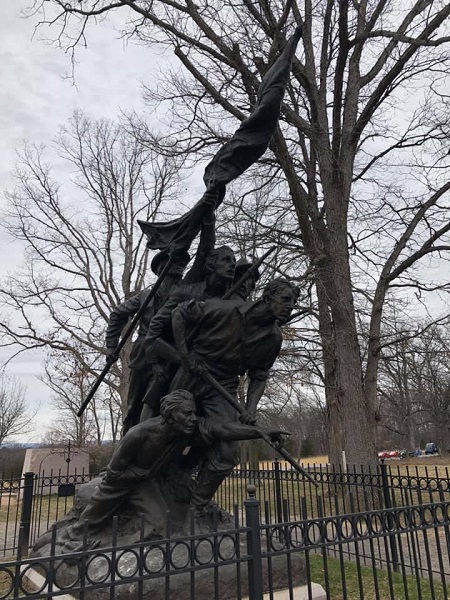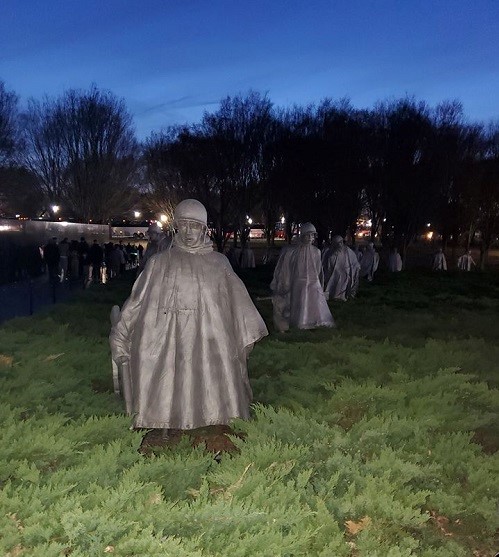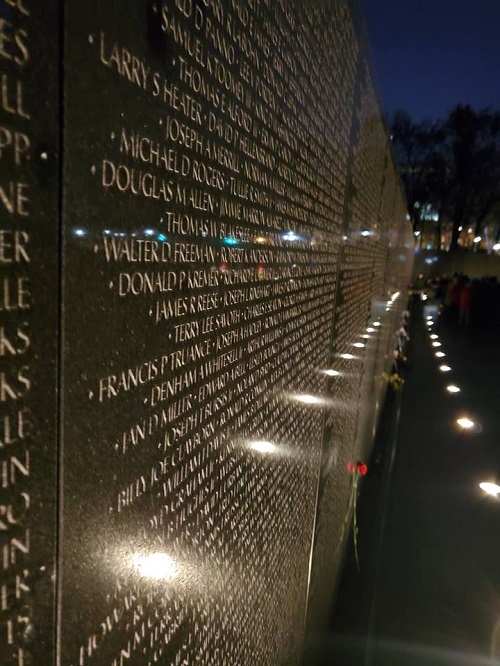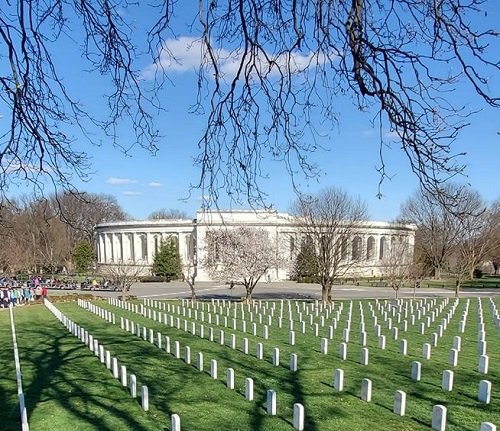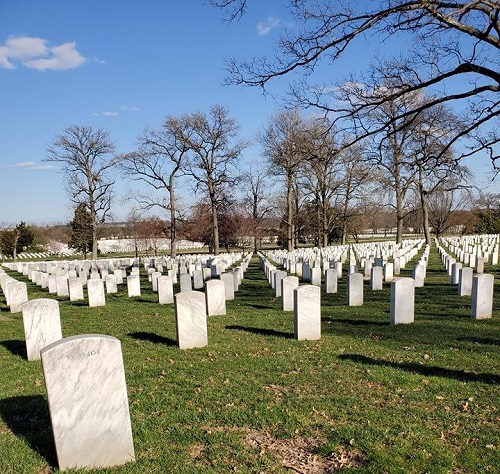 Has anyone ever attended or watched the National Memorial Day Concert? This year they are focusing on the 75th anniversary of the D-Day Invasion and a story about Vietnam. I'm not wild about the the description of the program, but it could be the way PBS presents it.
Not much said about the conflicts that aren't over yet. Here's a message from a war correspondent after meeting a Kurdish taxi driver:
You see, I've learned one thing as a war correspondent that I never really understood while I was an Air Force pilot: The U.S. military remains the torchbearer for our country's best values and a beacon of hope for people fighting for their freedom around the world.

Meeting Safeen reminded me of that truth. He reminded me that freedom is worth the fighting for, and that America has friends forever due to the sacrifices of our heroes.

This Memorial Day, that's a message all Americans need to hear.
And that freedom is most precious here at home. Last week's Gardening Thread featured some photos from Gettysburg. Today, a scene from the place the Civil War began. From another niece, writing a few weeks ago:
We were at Fort Sumter for the last tour of the day and they take the flag down during that tour. They let anyone who wanted to help fold the flag fold it.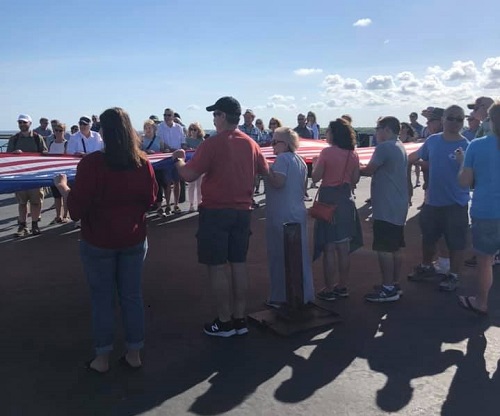 I really like that image.
Hope that you have a meaningful Memorial Day weekend, with some fun included. Maybe get together with some friends and neighbors. Maybe include a kid or two. Got anything planned? Just a little reminder that there are still parades and ceremonies for Memorial Day across the country. Stay safe if you are in the path of wild weather.
Remember that this is the Thread before the Gardening Thread.


Serving your mid-day open thread needs

posted by Open Blogger at
11:17 AM
|
Access Comments