« Saturday Gardening Thread, Mothers' Day Weekend Edition [KT]
|
Main
|
A Fan-Film Remake of the Original Darth Vader/Obi-Wan Kenobi Fight From Star Wars »
May 11, 2019
Ace of Spades Pet Thread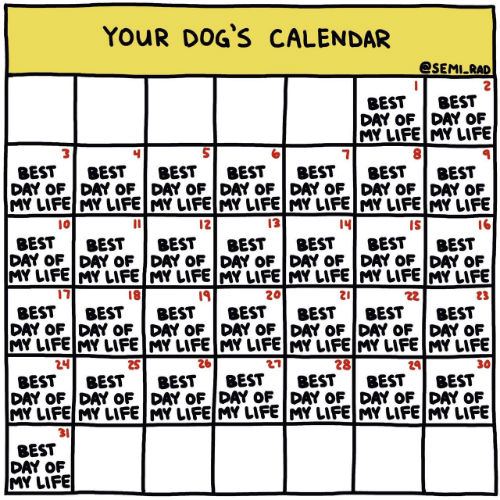 H/T CBD
&&&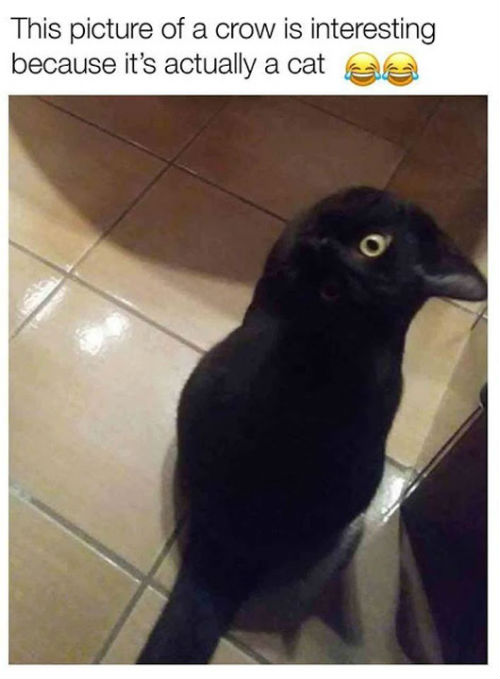 H/T KT
Good afternoon and welcome to the almost world famous Ace of Spades Pet Thread. Maybe you and your pals want to take a break from this crazy world and enjoy the world of pets for a couple of hours. Just an idea.
***
A Little of This. A Little of That.

From our friend Northern Lurker:

I found this very interesting because I have no idea what I would do if my dog got into a fight, a serious fight, especially if it escalated to the latching on phase.
Tip number three will surprise you. It will surprise your dog even more.
One thing for sure be very cautious about intervening at the business end of a dog.

Of course all dog morons are good dogs and fights won't happen.

I never had any experience with dog fights until I had 2 males living under the same roof. It didn't matter if they were neutered or not. A dog bite hurts like hell. A good video to watch.
***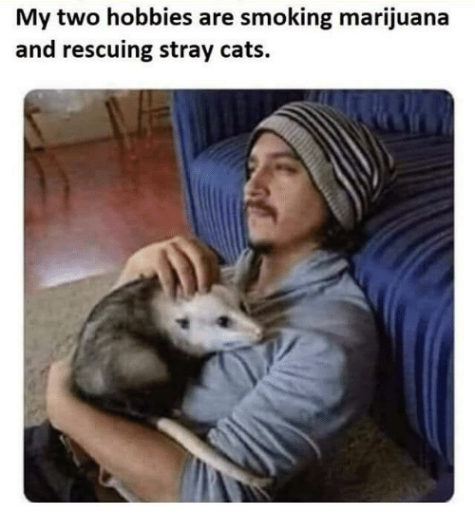 H/T Shain
Meet The PetMorons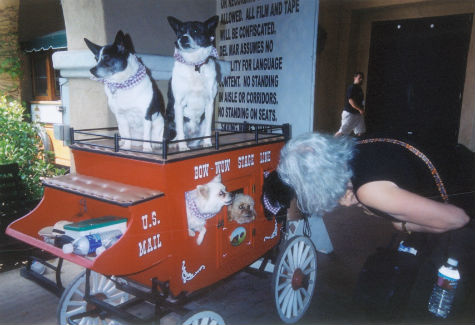 Hey fabulous pet thread person, I have a couple of older pics of some cute dogs and my mom at the Del Mar Fair. Super well behaved and really seemed to enjoy their job.

Just a lurker

LOVE Ace of Spades!
Pet thread and garden thread are the best! - Dayna
Well, first of all I've never been called Fabulous pet thread person, so thanks much for the compliment. Those dogs really do seem to enjoy their gig very much. Thanks for your support and the cute photo.
***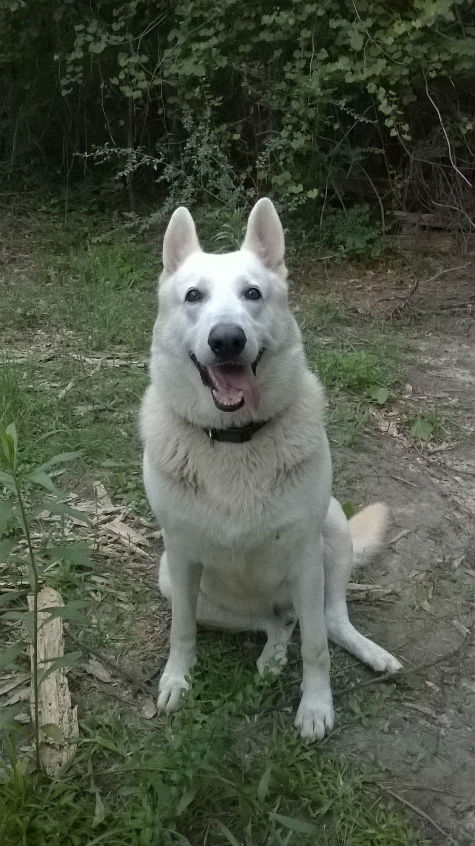 My GSD Kasper, who passed away last June. I sure miss the big guy..

He loved to chase the water hose and sprinklers, and play in his little pool.

Thinking about another though. Soon.

- freaked
Quite the beautiful dog freaked. So sorry to hear of your loss. You really should get a new puppy. Just sayin'
***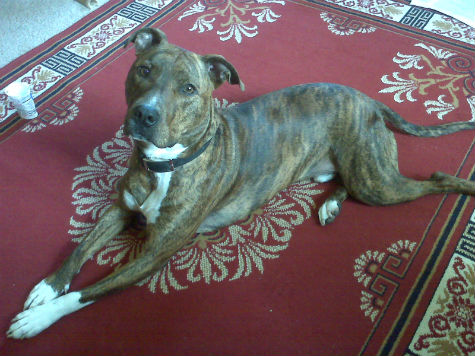 I am a long-time daily lurker. I especially love the pet thread and here is mu submission – we just lost Toro today. I apologize for the length of this:

This is Toro. He was a Father's Day present from a daughter who knew what her Dad needed better than he. A rough, tough pup who excelled at being both Dad's Handful and Mommy's Little Boy. Too smart: he understood about 75 words, most involving food. He loved doing "his" jobs: he nudged the garbage cans to the end of the driveway and back, and he collected the mail from the box. A security professional: he enjoyed chasing bunnies around the yard but always let them get away and he conducted thorough inspections of every visitor. Happiest going on adventures to explore parks: climbing hills, fording streams, running through fields and down beaches – especially if the adventure ended at a drive-in restaurant. A DNA test revealed that he was 1/8 Smooth Fox Terrier, 1/8 Bull Terrier, ¼ Staffordshire Terrier and ½ "unknown." The unknown part prompted his veterinarian to proclaim, after Toro got an upset stomach from eating an entire bag of Oreos that he was "50% Cookie Monster," or after getting stung when he put his snout in a bee hive that he was "50% Pooh Bear." Nonetheless, he was 100% perfect. He is pictured here in our library where liked to talk about whatever was on my mind. He valiantly defied Cushing's Disease for 4 years, living to be 11 1/3, which simply wasn't enough time spent with him. - Tim
Don't apologize for the length of your submission. Toro sounds like he was a wonderful companion. And all companions do not live long enough. Thanks for sharing with us.
***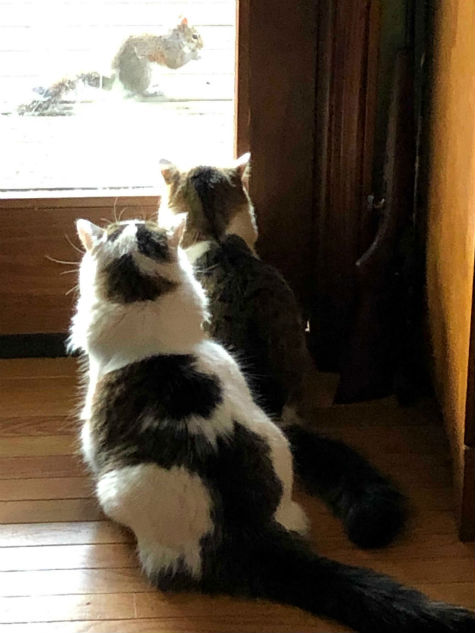 Greetings from a long time lurker, Greg.

These are pictures of my daughter & my son-in-law's cats. (they rent our downstairs apartment).

These are both from sequential litters from a feral cat living under their friend's neighbor's porch. The mother has recently been caught and spayed.
Simba, on the left, is the big brother, Daxter on the right, the youngest.
They are half Maine Coon Cat - with amazingly huge tails.

While walking my dog, Sadie, every morning, I bring back a big sprig of catnip from the garden.
Hilarity ensues.
Also in the picture is one of our local tree rats.
Also dimly on the right is one of our .22s. This is used to greet wondering coyotes.

I enjoy your work, keep it up,
What a nice landlord and "Grandpa"! They sure seem to be entertained by the "tree rat". Thanks for sharing and your support.
***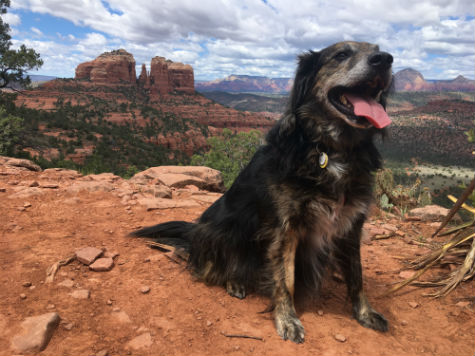 Caliber, taking a rest while hiking in AZ,
with Flying Captain Retrodaughter,
while she was home on leave.

Now she's back in [undisclosed], doing [serious shit],
at the helm of her [aircraft].

Cordially,
'retropox'

Be safe out there doing serious sh!t. Looks like a wonderful dog and beautiful scenery. Thanks for this submission.
***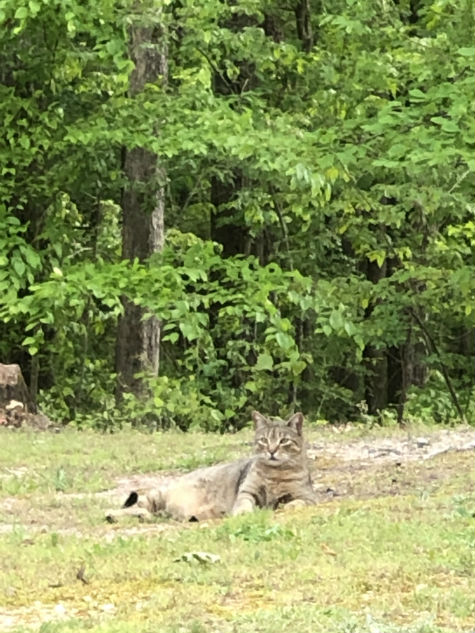 Here is Tom Cat enjoying a beautiful Spring day. - ALH
It looks like Tom Cat has quite the life. And the weather looks nice, very nice. I'm jealous. Thanks for sharing with us today.
***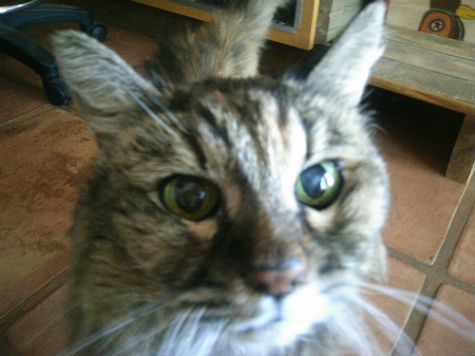 You featured our cat Katie once before with our whole gang but I would like to give her her own special shout out. We lost our lovely tortoiseshell girl last week to high grade lymphoma just one month shy of her 19th birthday. We loved her dearly, we found her flea ridden, with ear mites and worms on the street when she was 4 months old. She was a fabulous cat, the grand dame of our group of rescues, calm. sweet and suffered the many indignities of cancer with grace. Here are two pictures of her on her last day. Until we meet again my Katie. -Wee Kreek Farm Girl

Wow, what a great life Katie had after you found her. I'm so sorry to hear of your loss. It is so tough to lose a pet, they are wonderful family members.
***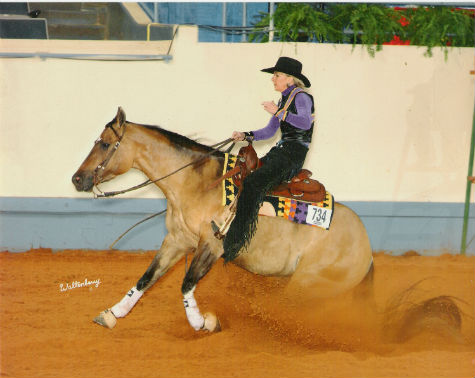 Mis Hum- This is a product of a 30 year breeding program. All the kudos go to the young lady that worked so hard to get her to the point that she could compete in the premier event for reining horses in the country. NO, she did not win it but had a respectable placing and had a long show career afterwards. WHOA was not a suggestion. - Ben Had
That's quite the pet and hobby you have there Ben. A former vet of mine was into this hobby. Quite the traveling and hay expense :) Congrats on a fine career and thanks for sharing with us today.
***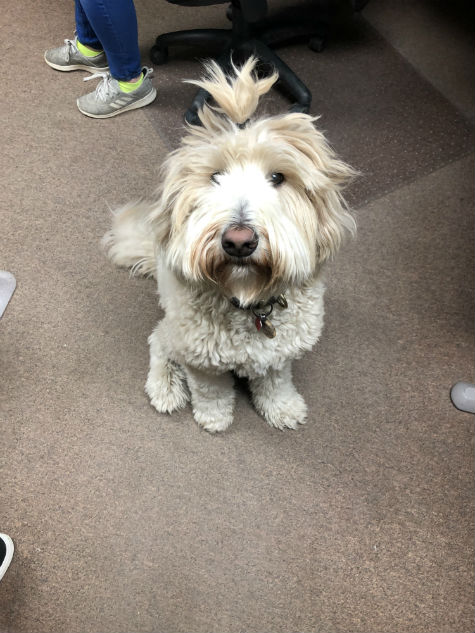 OK, my bad, Maud'dib submitted this photo. But, I lost the darn story behind her. What I do remember is that Maud'dib is a successful capitalist and allows this cutie to be brought to work to improve morale.
***
A wonderful group of pets. Thank you for sharing your pet and a brief story about them.
If you have something pet related you would like to share with us, you can contact us at petmorons at gmail dot com.
Thanks again and have a great week!

posted by Misanthropic Humanitarian at
03:00 PM
|
Access Comments