« Global Cooling..errr...Global Warming...errr...Climate Change! But Mostly Virtue-Signalling, Redistributionist Policies Of The Left
|
Main
|
Gun Thread: Happy Mother's Day! [Weasel] »
May 12, 2019
Food Thread: Of Monster Chickens And Exploding Kitchens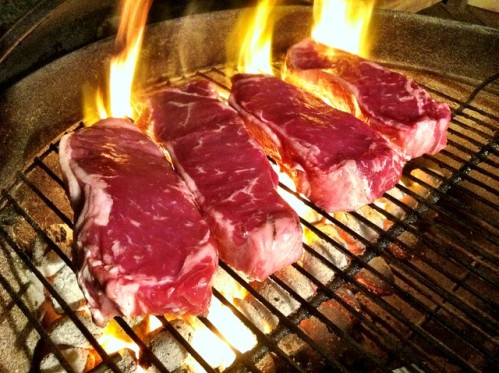 This is what I had planned for this evening, but it is currently 46° and raining steadily, so I will have to postpone. But the backup plan is okay...cheese and ham stuffed chicken breasts. The problem is that the typical chicken breast I find at my local supermarket seems to come from 10 pound birds, so it takes some planning to make manageable portions. And they really don't get very tender in the oven, so today's plan is to butcher them into appropriately shaped pieces that I can then pound for extra tenderness. That will also make it easier to put them together, since I won't be stuffing a pocket cut into the pterodactyl breast but rather folding a wider pounded piece over the filling.
I'd still rather grill....
******
Sounds easy, doesn't it? In response to a surge in Hepatitis A, we should start vaccinating which, if it is warranted by the data, is fine with me, because vaccines are one of the wonders of the Western world.
Researchers say vaccinations could stamp out hepatitis A outbreaks
But buried in the article is this tidbit (bolding is mine):
The researchers reported a large population of susceptible, unvaccinated adults who were not infected by being exposed to the virus during childhood remain vulnerable to infection by contaminated foods and other sources. The majority of people reported infected by the hepatitis A virus in 2016-2018 were either homeless, and substance abusers, or both.
So we are to roll out a multi-billion dollar vaccination program to stamp out Hep A in the homeless and drug addict population? I am confident that will work well, because the target population is famous for adhering to medical guidelines.
In reality the article is written in service to the publisher, who is a successful personal injury attorney specializing in...wait for it...food-borne illness!

******
DadCooksDinner
is a solid website that is also loads of fun to read, because the guy doesn't take himself seriously and knows how to write a clear recipe. But he has recently gone off the rails (not really, I'm exaggerating) with pressure cooking everything! I'll bet that it's all pretty good stuff, but I'm just not that interested. However I know that some of you deeply deluded souls like to dabble in the dark arts of pressure vessels and the potential for explosive decompression in the kitchen, so have at it!
******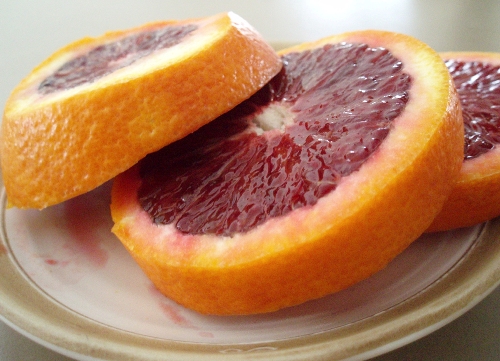 Looks good! Blood oranges are fun to use in cocktails, and they even taste good without gin! But some local brewery put them into a pale ale, and that is beyond the pale!
Awful. Gorgeous color though, which made it even more disappointing when i tasted it. This has been going on for several years and shows no signs of disappearing onto the ash heap of history. Don't put weird shit in beer just for the hell of it. Just don't!

******
North Carolina barbecue is one of my favorites, at least in part because it was the first truly regional barbecue that I tried. My dad came home from a trip to North Carolina one day, lugging a styrofoam cooler filled with the stuff that he had carried on the plane. it was a revelation!
Endangered Species: North Carolina Barbecue
It's not as dire as the headline sounds, and the article is worth a read if for nothing else its realization that barbecue is not immutable.
******
Since I was poking around Garden&Gun, I had to take a peek at their recipes, and this jumped out at me. Meat pies can be crap, but they can also be fantastic. My grandmother used to make a version that she learned from..um...I have no idea, but it is called "borekas," and I could eat about 30 of them at a sitting (they were small...one or two bites).
Natchitoches Meat Pies
These sound good!
******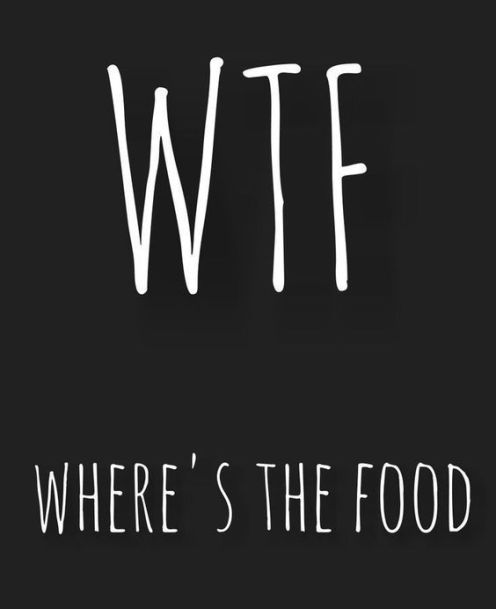 [Hat Tip: Misanthropic Humanitarian]
******
Food and cooking tips, triple-cream cheeses, young wild pigs, Venison Steak and Eggs (Swiped from Garrett), thick and fluffy pita, and good tomatoes that aren't square, pale pink and covered with Mestizo E.coli:
cbd dot aoshq at gmail dot com
. Any advocacy of French Toast with syrup will result in disciplinary action up to and including being
nuked from orbit.
&topic=world_news">

posted by CBD at
04:05 PM
|
Access Comments