« Open Thread, With Various Portents and Tidings
|
Main
|
The Morning Report - 5/1/19 »
April 30, 2019
Tuesday Overnight Open Thread (4/30/19)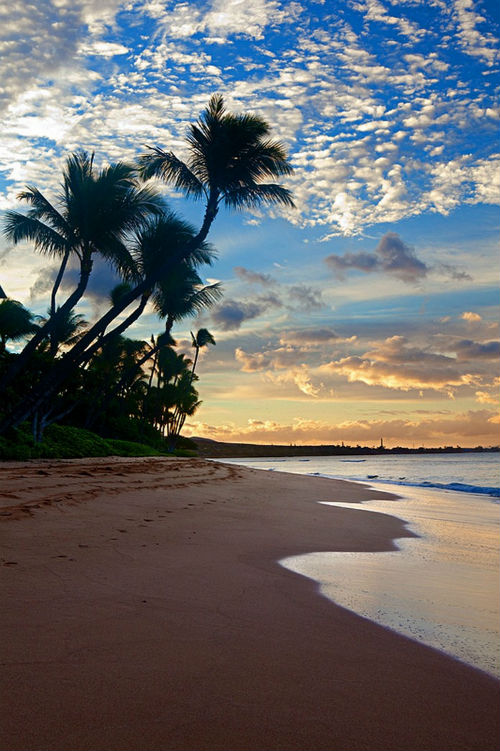 ***
The Quotes of The Day

Quote I

"I'm a playful person, I'm not going to pretend I'm all serious all the time, because I'm not. I'm mermaid-esque in nature." Bre Kidman

Quote II

[We were left] without significant funding to support a hardware and software business and bridge to our long-term product roadmap … We're doing our best to take care of every single employee and their families, and our management team continues to explore all options available." Anki spokesperson

Quote III

"People are generally in search of a candidate who has the right set of views, has the right character, but also can win. Right now, it is very hard to see who checks all three boxes." Investor Steven Rattner

Quote IV

"All self-identified white people (no exceptions) are invested in and collude with systemic white racism/white supremacy," ProfessorJohnny Eric Williams

Quote V

"The same New York Times that a century ago mostly hid from their readers the Holocaust of the Jewish people has today made its pages a safe-space for those who hate the Jewish state. "Through biased coverage, slanderous columns and antisemitic cartoons, its editors shamefully choose week after week to cast the Jewish state as a force for evil." Israel's ambassador to the United States, Ron Dermer
***

Highly recommended viewing. Brexit Independence discussed by Pat Condell.
***

Wonder if the Somalis are going to riot in Minneapolis. Former Minneapolis police officer found guilty in death of unarmed woman.

Somali refugee Mohamed Noor, who was a police officer in Ilhan Omar's district, was found guilty in the 2017 shooting death of unarmed Justine Damond, who was shot after calling 911.

Noor was acquitted of the second-degree murder charge, but the jury convicted Noor of the third-degree murder and second-degree manslaughter charges.

Noor's defense attorney Thomas Plunkett argued that Noor remain free pending sentencing, saying that "Mr. Noor has conducted himself professionally and honorably throughout the entire case." Judge Kathryn Quaintance declined the request, and Noor was escorted away by deputies.
***

It appears that a major breakthrough for the treatment of Epilepsy, Alzheimer's and Parkinson's is right around the corner.

The adaptation of a known drug for the treatment of multiple sclerosis could help epilepsy patients, a new study by researchers at Tel Aviv University has revealed.

The potential breakthrough, which may help patients with epilepsy and other brain disorders who do not respond to available treatments today, is based on the discovery of a new mechanism that regulates and ensures the stability of brain activity.
***

What happens when you're pro-choice when it comes to vaccinations? Once gone measles outbreak is at a 25 year high.

NEW YORK (Reuters) - The number of measles cases in the United States has reached a 25-year peak, propelled by the spread of misinformation about the vaccine that can prevent the disease, federal health officials said on Monday.
***

Now that Russia, Russia, Russia, Russia has fizzled out. Democrats are fishing in foreign banks.

President Trump, his three eldest children, the Trump Organization and the family trust have jointly filed a lawsuit to try and stop Deutsche Bank and Capital One from turning over records of its financial dealings with the Trump Organization to the House Judiciary and Intelligence Committees, according to Bloomberg. In the lawsuit, the family's lawyers contend that Congress is simply trying to "harass" their client with a "fishing expedition" (as Democrats cast about for a new narrative with which to bludgeon the president now that the Russia collusion narrative has fizzled with the publication of the Mueller report).
***
What other outbreaks are on the horizon?
***

The Special Snowflake phenomenon is world wide.

After a phenomenal first weekend box office of $1.2 billion globally, Avengers: Endgame has become one of the most financially successful films ever made.

Apparently, the superhero epic starring Robert Downey Jr., Chris Hemsworth and Brie Larson - among numerous others - has also brought out unprecedentedly strong emotions from viewers.

One Marvel fan in China has allegedly cried so much while watching the three-hour blockbuster she had to be rushed to the hospital straight from the cinema
***

No need to incur exorbitant student debt. Saudi Arabia is hiring, no special qualifications required.

The Sharia law-run state has advertised for eight new executioners to handle the projected rise in brutal public beheadings.

No special qualifications are needed for the jobs whose main role is "executing a judgement of death" but also involves performing amputations on those convicted of lesser offences.

The macabre job advert was reportedly posted on the country's civil service jobs portal.

Saudi Arabia has one of the world's highest rates of execution: suspects convicted of terrorism, homicide, rape, armed robbery and drug trafficking face the death penalty
***
A standoff with the federal government is putting the future of Burning Man at risk.

The problems started when the event's organizer, Burning Man Project, applied for a permit from the U.S. Bureau of Land Management (BLM) to hold the event in northern Nevada's Black Rock Desert for another 10 years.

Then the BLM responded.

The agency, which is part of the Interior Department and manages public lands, issued a draft of the Environmental Impact Statement (EIS) required for the permit on March 15.

BLM wants 10 miles of concrete barriers installed on the event's perimeter for security, a requirement that organizers install dumpsters and hire companies to haul out the trash and authorities in place to conduct vehicle searches at the gate.
***

Retraining? Then fired. It could have been worse. The offending employee could have been crucified.

A US recruitment firm has been accused of racism after posting a job advert stating that it would prefer to hear from white candidates.

Cynet Systems listed the account manager role on a number of websites, including LinkedIn and Glassdoor.

In the job description, it said the ideal applicant would be "preferably Caucasian who has good technical background including knowledge of RPA".

The company later apologised and removed the listing.

A screenshot of the listing went viral after it was posted on Twitter by Florida-based coder Helena McCabe.
***
Never stick your D!ck into crazy, especially the extortionist kind.

The 24-year-old Floridian was arrested Saturday morning on an extortion charge after she "maliciously posted pictures" of a male victim's genitalia and then sought payment from him to "stop her actions," according to a court complaint.

Investigators allege that Dean posted the explicit photos "across multiple social media platforms in direct messages." Seen above, Dean "used the the victim's old phone to access his social media and send the pictures," the complaint charges.

The victim was unable to deactivate his accounts since Dean allegedly had changed the various passwords.

At one point, the complaint alleges, Dean "demanded the victim by written communication to pay a monetary payment to stop her actions." The victim is not identified in court filings, but he appears to have been in a prior relationship with Dean, a mother of three.
***

Woodstock 50. It's not going to happen. Perhaps they should have worked on Woodstock 29.


Woodstock 50 – scheduled to coincide with the 50th anniversary of the legendary music festival – has been canceled.

Although the all-star lineup – featuring Jay-Z, Miley Cyrus, Dead & Company, the Raconteurs and dozens more, including acts from the original Woodstock fest – was announced in early March, tickets for the festival did not go on sale; a planned Earth Day on-sale in April was postponed due to reported permit issues.

However, on Monday, Dentsu, one of the festival's main investment arm, announced that Woodstock 50, organized in part by Woodstock co-founder Michael Lang, would not proceed.
***

The Nanny State, coming to a school lunch program near you.

A mum was left absolutely furious when her son's school sent his lunchbox back with a note telling her one of the homemade items wasn't healthy enough.

She sent him in with a few different fruits, vegetables and protein balls - sounds fine so far.


But she also packed him a few 'healthy' homemade sausage rolls, which were packed with lots of different veg.

His teachers weren't impressed and sent the little boy back with a "condescending" note saying they weren't healthy enough.
***

For being so damn smart, leftist politicians do not see cause and effect when it comes to fuel prices.

As lieutenant governor, Gavin Newsom supported a 2017 bill increasing the state's gas taxes. When running for governor in 2018, he opposed a ballot initiative that would have repealed that same increase. It's 2019, and Newson, now the state's governor, is demanding an investigation into why the state's gas prices are so high.

On Tuesday, the governor sent a letter to the California Energy Commission (CEC) asking that the state agency investigate the Golden State's roughly $4.03 per gallon gas prices, currently the highest in the country (and well above the national average of $2.86 per gallon)
***

With city officials like these, who needs enemies?

This is the sort of thing that would only happen in Seattle (okay, maybe in Portland). A 55-year-old homeless man named Francisco Calderon punched a complete stranger in the mouth one day in November, giving him a bloody lip. The victim called 911 and Calderon was arrested and charged with assault. He pleaded guilty to the crime. That turned out to be his 72nd time being convicted of a crime, fourteen of those convictions were felonies. And yet, City Attorney Pete Holmes worked out a plea deal with Calderon's public defender which would keep him out of jail. Instead, he would get probation and drug treatment. Enter Municipal Court Judge Ed McKenna whose job it was to sentence Calderon. McKenna wasn't convinced no jail time was appropriate in the case and questioned the plea deal.
***
The ONT Musical Interlude
***

How does one knock off their significant other? Oh I don't know, maybe call the police? Genius Award Winner.

A New York woman is facing charges after calling 911 to ask the operator how to kill her boyfriend, according to police.

Zelda Cotton, 54, of Tonawanda, was arrested Saturday after calling 911 to ask for ways to kill her boyfriend, police said. She faces charges of endangering the welfare of an elderly person and criminal possession of a weapon. Her bail has been set at $5,000, according to ABC7.

Police responded to the home after Cotton told them she had struck her 76-year-old boyfriend five times with a VCR tape. After hitting him with the tape, she reportedly told the operator that she was swinging a leaf blower battery at him.
***

Legos Tonight's Feel Good Story of The Day

LEGO is now piloting a new project that will use the bumps on their iconic bricks to help teach the Braille alphabet to blind and visually impaired children.

LEGO "Braille Bricks" will be moulded with the same number of studs used for individual letters and numbers in the Braille alphabet, while remaining fully compatible with the LEGO System in Play.

To ensure the tool is inclusive allowing sighted teachers, students and family members to interact on equal terms, each brick will also feature a printed letter or character.
***

Tonight's ONT has been brought to you by Childhood Trauma.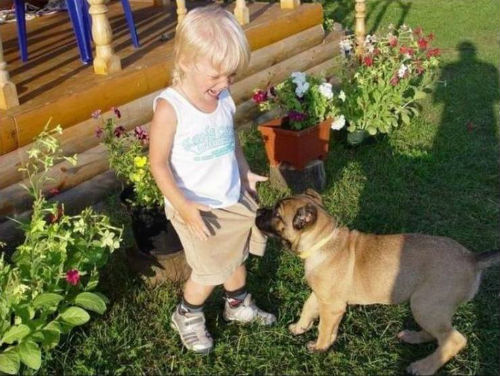 Notice: Posted with permission by the Ace Media Empire and AceCorp, LLC. You can send your loose change, ONT tips, drink tokens, peace, love and understanding to petmorons at gmail dot com.

posted by Misanthropic Humanitarian at
10:00 PM
|
Access Comments