« New York Times Apologizes for Running Anti-Semitic Cartoon; Promptly Replaces It With a Similar Anti-Semitic Cartoon
|
Main
|
The Morning Report - 4/30/19 »
April 29, 2019
Monday Overnight Open Thread (4/29/19)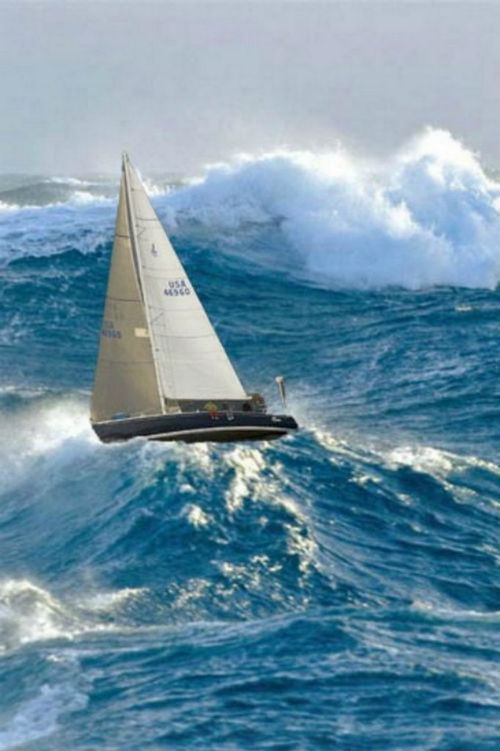 The Quotes of The Day

Quote I

"The first is rooted in history. We're a state that's had one-party rule for the better part of 85 years. That rule has resulted quite often in legislation and laws that are passed…that really do not do the taxpayers of the state and the residents of the state any good." Councilman Donald A. Fox

Quote II

"It's official — Bernie Sanders is working for the Republican Party."

"You think a guy in jail for murder can't have his rights taken away? What is it about being in jail that you're missing? He is in jail. He can't go outside. The toilet have no seats. Seems like not voting is the least of his concerns."

"But hey, I guess Bernie wants the guy on Death Row to vote. It makes sense. He could pull one lever before we pull the other. It's almost tailor-made for an RNC ad." Greg Gutfeld

Quote III

"No one should have to fear going to their place of worship, and no one should be targeted for practicing the tenets of their faith," Gov. Gavin Newsom (D-CA)
***

Of course they did, did you think they would rule differently? Virginia judiciary votes to keep their little kingdom private, very private.
The Virginia Supreme Court has issued eight new rules bringing new exemptions to the Virginia Freedom of Information Act that broadly block access to judicial records.


Virginia judges have been considering their new legislation since last year and call their move an act to "protect the administration of justice, the deliberative process, and the privacy of its judicial officers." They've also asked the public to submit their comments on the then, proposed rules.
***

American politicians are notorious for knee jerk reactionary legislation. Sri Lanka is not far behind.

From today it will be illegal to wear items of clothing that cover people's faces in Sri Lanka after the government issued an emergency law. The new rule came into effect on Monday, eight days after the Easter bombings of churches and hotels that claimed the lives of more than 250 people at several locations. The law was brought in at the orders of President Maithripala Sirisena who has been warned that more militants remain on the loose despite dozens of arrests.
***

Name your price
A ticket to paradise
I can't stay here any more
And I've looked high and low
I've been from shore to shore to shore
If there's a short cut I'd have found it
But there's no easy way around it
Light of the world, shine on me
Love is the answer
Shine on us all, set us free
Love is the answer

"A young man is fired up about what the future holds and I can keep that fire burning."

Single John has only ever dated older women and says he finds them more "sensual".

He said: "I've been asked and playfully ridiculed by people who have known me for a long time.

"Why do I date older women? I like confidence in a woman, I like self-awareness and with the older women I've dated there's always been a more sensual, more compassionate side.

"They are very receptive to the kind of lover I am."
***

Jumping for joy. Police officer busted.

A police officer is facing an inquiry after causing fury when he was spotted jumping up and down on a trampoline during a drugs raid.

The policeman was filmed in a garden in a residential street in Coventry by a neighbour and was seen taking off his kit belt before performing stunts while fellow officers laughed.

West Midlands Police confirmed it has launched an investigation into the incident which 'appears to have fallen short of high standards'.
***

States where the death penalty is allowed are having difficulties in implementing it because of drugs. Perhaps they need to import Canadian doctors. They don't seem to have problems killing people.

The report says that about 1.12 percent of all Canadian deaths were caused by euthanasia, a number that is increasing every year. No wonder. Efforts are increasing to normalize lethal injection as a way of death — and soon we are likely to see the killable caste expanded in Canada to include children, people whose deaths are not "foreseeable," those with dementia who asked to be killed in an advance directive, and perhaps, the mentally ill (as happens regularly in Netherlands and Belgium).
***

Does facial recognition software work? A civil lawsuit against Apple says it doesn't.

An 18-year-old from New York is suing Apple for US$1 billion, claiming that a facial recognition system at its shops falsely connected him to a series of thefts.
Ousmane Bah, who was arrested at his home in November, claims the warrant included a photo of someone else.
***

All of that virtue signaling and a large carbon footprint to boot. A German study reveals that electric vehicles emit more CO2 than diesel vehicles.

Electric vehicles in Germany account for more CO2 emissions than diesel ones, according to a study by German scientists.
When CO2 emissions linked to the production of batteries and the German energy mix - in which coal still plays an important role - are taken into consideration, electric vehicles emit 11% to 28% more than their diesel counterparts, according to the study, presented on Wednesday at the Ifo Institute in Munich.

Mining and processing the lithium, cobalt and manganese used for batteries consume a great deal of energy. A Tesla Model 3 battery, for example, represents between 11 and 15 tonnes of CO2. Given a lifetime of 10 years and an annual travel distance of 15,000 kilometres, this translates into 73 to 98 grams of CO2 per kilometre, scientists Christoph Buchal, Hans-Dieter Karl and Hans-Werner Sinn noted in their study.
***

The squeaky wheel gets the grease Creative artist spurs municipality to repair potholes.

Local residents in Teesdale are loving a protestor who was finally able to figure out a way to get two potholes fixed by the city. After a year of not being addresses and fixed, one person decided a better way to get their attention – to draw big penises around them.

And it worked!
***

No word if our resident Foodie will be bringing this salad to the AoSHQ Company Pot Luck Picnic.
***
The ONT Musical Interlude
On this day: 29 Apr 1993
Guitarist, producer, Mick Ronson died of liver cancer aged 46. Ronson recorded and toured with David Bowie from 1970 to 1973. Released the 1974 solo album 'Slaughter On Tenth Avenue'. Ronson co-produced Lou Reed's album Transformer, also part of Hunter Ronson Band with Ian Hunter. And worked with Morrissey, Slaughter & The Dogs, The Wildhearts, The Rich Kids, Elton John, Johnny Cougar, T-Bone Burnett via thisdayinmusic.com
Ian Hunter's tribute to Mick Ronson.
Born on this day: 29 Apr 1933
Willie Nelson, country music singer-songwriter, (He was born on April 29, 1933, but his birth was recorded on April 30). Nelson has acted in over 30 films, co-authored several books, and has been involved in activism for the use of biofuels and the legalization of marijuana. Along with Neil Young and John Mellencamp, he set up Farm Aid in 1985 to assist and increase awareness of the importance of family farms. He wrote the country classic 'Crazy' a hit for Patsy Cline.
***

You've heard of the old saying in regards to "digging a hole". It is supposed to be figurative not literal. Genius Award Winner.

A man in northern Mexico had to be rescued after he accidentally trapped himself in a hole that he dug so he could spy on his former girlfriend in violation of a court order to stay away from her, authorities said Sunday, the AP reports. The Sonora state attorney general's office said the 50-year-old man had spent days digging the hole in Puerto Penasco, a town on the Gulf of California, only to become trapped and require assistance to get out. The man had been ordered to stay away from his former girlfriend due to domestic violence charges and he is now in jail, authorities said. The newspaper El Universal said the man dug a tunnel under the woman's house.
***

Just a heartwarming story and Tonight's Feel Good Story of The Day. H/T ibguy

Emerson the puppy was only 6 weeks old when he was dumped at an animal shelter and left to fight for his life against a host of health issues.

Staffers at the NFR Maine animal shelter in North Monmouth, Maine say that in addition to being deaf, the puppy suffered from seizures and canine parvovirus, a highly contagious viral illness.

Despite his struggles, Emerson underwent treatment for the disease and pulled through.
***

Tonight's ONT has been brought to you by Blackened Flesh.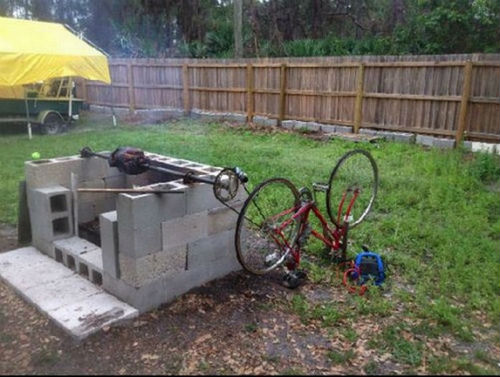 Notice: Posted with permission by the Ace Media Empire and AceCorp, LLC. The ONT was produced in a facility which processes dairy, tree nuts and dog food.
Weekly commenter stats for week of 4-28-2019
op 10 commenters:
1 [553 comments] 'TheJamesMadison, Read Some Movie Thoughts' [77.64 posts/day]
2 [510 comments] 'Deplorable Jay Guevara'
3 [473 comments] 'Christopher R Taylor'
4 [389 comments] 'Insomniac'
5 [361 comments] 'Yudhishthira's Dice'
6 [327 comments] 'yankeefifth'
7 [313 comments] 'willow'
8 [305 comments] 'hogmartin invites you to the Summer MIMoMe (link: nick)'
9 [297 comments] 'Can't resist temptation '
10 [295 comments] 'rhennigantx'
Top 10 sockpuppeteers:
1 [286 names] 'Sebastian Cabot, who still has Jodie's little girl panties' [40.15 unique names/day]
2 [48 names] 'mindful webworker with corgi whistle'
3 [43 names] 'Count de Monet'
4 [36 names] 'Surfperch'
5 [34 names] 'Meade Lux Lewis'
6 [29 names] 'LeftCoast Dawg'
7 [28 names] 'Blue Hen'
8 [25 names] 'joncelli, because somebody had to'
9 [23 names] 'freaked'
10 [23 names] 'mindful webworker in the bright morning light'


posted by Misanthropic Humanitarian at
10:07 PM
|
Access Comments