« Saturday Gardening Thread, End of April [KT]
|
Main
|
Saturday Afternoon Chess Thread 04-27-2019 »
April 27, 2019
Ace of Spades Pet Thread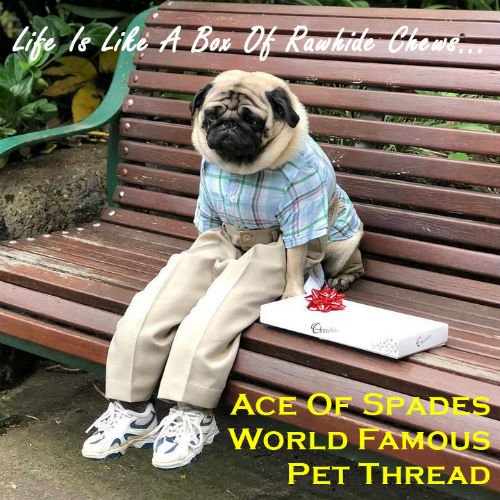 ***

Good afternoon. Contrary to today's Opening Photo from our friend Hank Curmudgeon welcome to the almost world famous Ace of Spades Pet Thread. Sit. Stay. Enjoy the world of animals.
***
A Little of This. A Little of That.

I can't imagine physically losing a pet. The joy that these folks must be feeling.

An Ohio family's missing dog turned up exactly one year later -- and over 1,000 miles away in the Florida Panhandle.

The Perlman family said their 3-year-old Pekinese dog, Bruno, escaped during a walk on April 13, 2018, and days of searching failed to turn up any trace of the runaway canine.
***

Her new name is Lucky.

Animal rescuers in Britain said they came to the aid of a pregnant cat found dangling by her back leg from a metal fence.

The RSPCA said a member of the public reported the cat dangling by one leg from the fence after her toes were punctured by a metal spike on the fence in Glaisdale Gardens in Wolverhampton.
***

Australia claims to have a feral cat problem. They are serious about ending this problem.

"Australia Is Deadly Serious About Killing Millions of Cats
Feral felines are driving the country's native species to extinction. Now a massive culling is underway to preserve what's left of the wild.
***

Cop K-9s always out to get their man. Even when porcupines get in the way. H/T Hank Curmudgeon

The Coos County Sheriff's Office deployed the dog, named Odin, in the Barview area on Saturday evening to track down a man wanted on several felony charges and who'd fled a deputy on foot.

While on the path, Odin encountered a porcupine and was pierced by more than 200 quills, according to the sheriff's office.
***

In case you missed this story in an earlier ONT this week. Dogs are the tools of white supremacists.

"That's not just my opinion. There is research that shows how white newcomers dogwalking routes stake out territory. And white owners user their pets to socialize with other white owners excluding minorities," Faulding tweeted, though he keeps changing his display name.

Dogs are a tool of white supremacy and gentrification. That's not just my opinion. There is research that shows how white newcomers dogwalking routes stake out territory. And white owners user their pets to socialize with other white owners excluding minorities. https://t.co/KoHnYAUQf6
***
Meet The PetMorons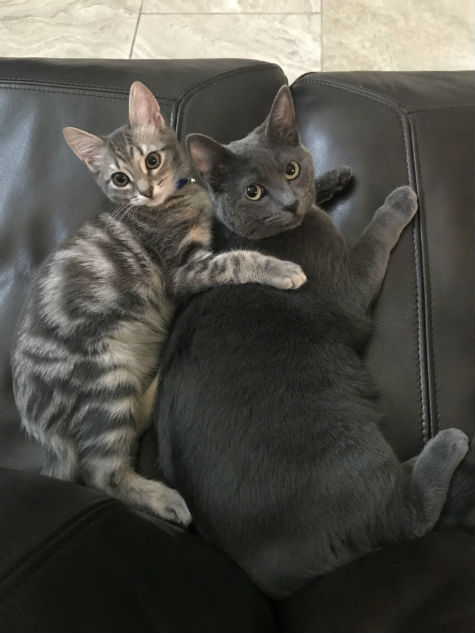 No story about these two cuties from Lin-duh. Try not to yell at her too much today.
Adorable photo, thanks for submitting.
***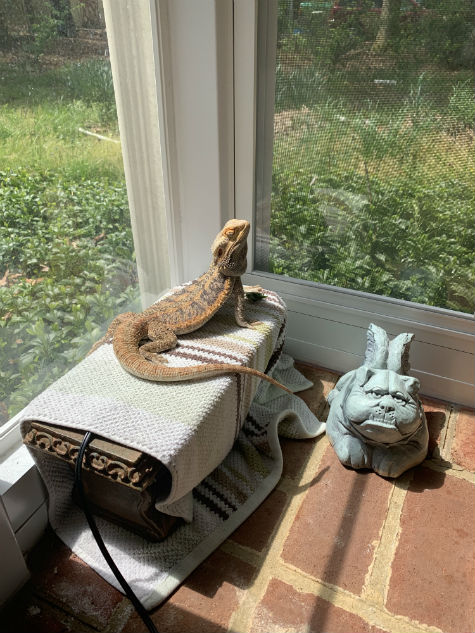 Happy Dragon. You've seen him before, but this is one of the first real days of spring, after the storms of last night and this morning. Totally flattened out to catch as much sun as possible, in his favorite corner of our porch. Newbie is his name. - Christopher
We don't mind seeing old friends again Christopher. Looks like Newbie is a typical pet in that he likes the first days of spring. Thanks for sharing with us today.
***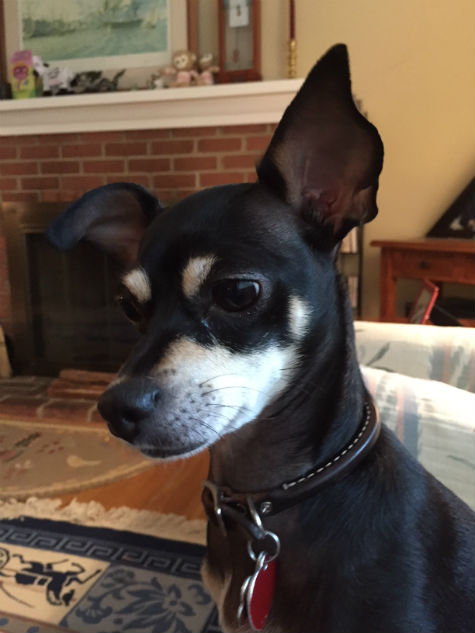 Here's a pic of WeaselDog considering a weighty matter. - Weasel
My guess the weighty matter is, how do I use a firearm without thumbs. Nice job Weasel. Thanks.
***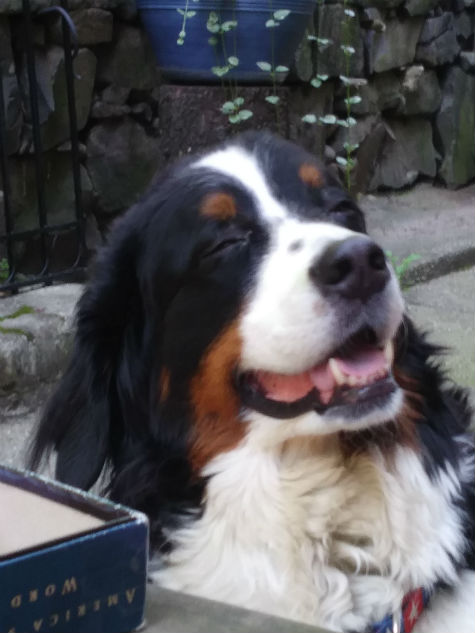 This is Stella the berner who was featured once before on the pet thread. She looks like she dropped acid here but she's just happy all the time. This dog stops traffic. Literally. I'll be walking her and hear the screech of tires. Strangers pull over and yell, HEY! THAT DOG IS BEE-YOO-TEE-FULL! Half the time they think she's a Newfie or a St. Bernard or, God help me, Lassie. Her favorite song is Happy Birthday. We sing it to her all the time, it makes her dance around and wiggle her butt with joy. - Judith
Nice to see you again Stella. She is a beautiful dog. We thank you for sharing her again with us.
***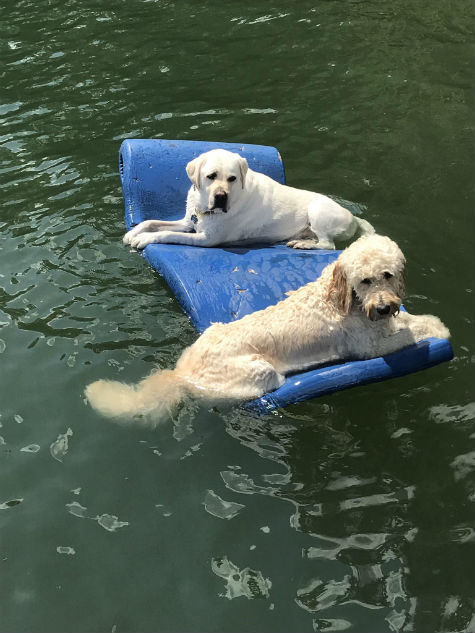 Two of our dogs enjoying a bit of lake time!

Duke is my 105lb English Lab - he just turned 5 and is truly one of the joys in our lives. As you can see from his puppy picture (TV remote for size) - Duke got a lot bigger!

The golden doodle Ty (short for Tidings) is a truly special dog. He was trained for two years as a service dog to work with kids in the hospital. My wife - who runs the Pediatric Intensive Care Unit at Children's Hospital of Atlanta - is his handler. Everyday Ty spends time with critically ill children, their siblings, their parents and the hospital staff. The joy and comfort he brings to all is amazing. Ty has his own Facebook page - The Adventures of Tydings, a PICU therapy dog - which if the Admin lets you in, has lots of great pictures of Ty in action - Robert
Both amazing dogs Robert. Looks like they have a miserable life at the lake. Thanks for sharing.
***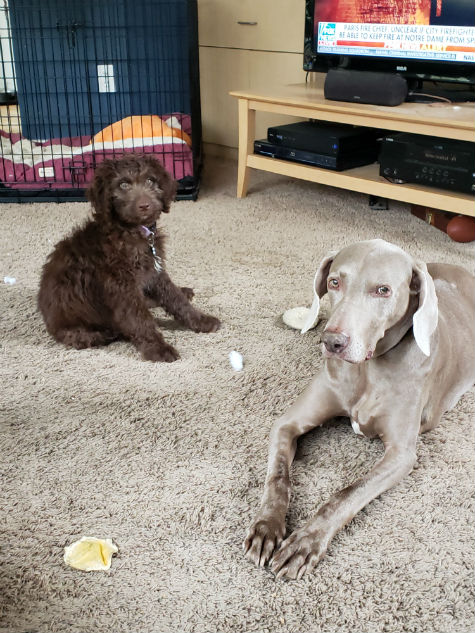 Here they are.
Zelda is a 12 year old Weimaraner
She is now psuedo mother to Piper
A 12 week old Newfydoodle

My house is never dull anymore - Phil
How often does Zelda run away from that cute little puppeh? Looks like you have your hands full. Thanks for checking in with us.
***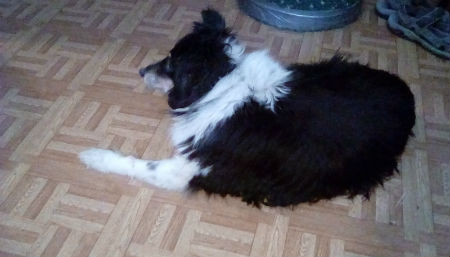 This is Remy. She is mostly Shetland Sheepdog with heaven only knows what else. We adopted her eleven years ago from the Nebraska Humane Society, and they estimated her to be four years old, making her at least 15 now. When we first got her, she was a bundle of energy. She loved running big figure 8s in the back yard, then racing from the back fence to the front fence. About eighteen months ago, we discovered a huge lump on her left hind leg that the vet suspected was cancer. She doesn't seem to be experiencing any pain, though, but we still give her a pain pill every night -- probably more for my sake than hers. Of course she's not nearly as active as she used to be, whether because of age or the cancer, but she can still put the pedal to the metal in an emergency such as someone walking past the house. Also, she is more than capable of putting our other dog in its place. We keep watching, but she seems perfectly happy and content with life as it is. I sure dread the day I have to say goodbye.

Captain Josepha Sabin.
What an adorable story Captain. It sounds like Remy was hell on wheels in her younger years. May she keep chugging along.
***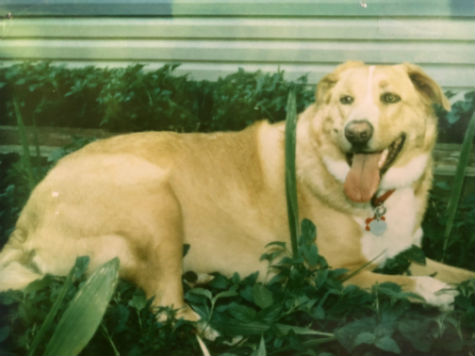 Hi, Mis Hum, heard you were a little light on the pet submissions so I thought I'd send you the First Among Equals, Maddie (1993-2004). She was a Lab/Collie mix and was whip-smart. She once got my husband out of a ticket by sticking her head out the window, flashing her mega-watt smile at the police officer, and pounded the daylights out of the back seat wagging furiously. Hubby got off with a warning! Sorry for the poor picture quality, she passed before cell phones were a thing so this is a picture of a picture. Love the whole website, but I especially look forward to the Pet Thread! Helen (Lurker)

Don't fret about the photo quality, it looks fine! What a regal looking pup. Sorry to hear she is no longer with you. Thanks for sharing Maddie's photo with us today.
***
So last week I said the In-box was getting a little light. Lo and behold you Morons come through and I have an overflowing In-box of pet photos. Thanks!!!
So as we get through these photos please be patient with us. If you have something you wish to share with us please contact us at petmorons at gmail dot com.
Thanks again, the pets are awesome.
Have a great week!!!

posted by Misanthropic Humanitarian at
03:00 PM
|
Access Comments