« Monday Overnight Open Thread (4/22/19)
|
Main
|
Mid-Morning Open Thread »
April 23, 2019
The Morning Report - 4/23/19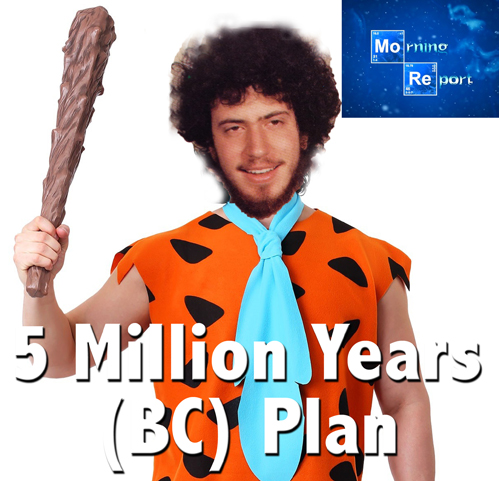 Good morning kids. Mixed bag for this Tuesday so let's get with it. Starting things off, with the Mueller Deception having finally petered out with nothing substantive except a 400-page document that amounts to nothing more than yet another smear cum opposition research document (which could have easily been written by the same Fusion GPS hacks who cooked up the Steele Dossier), the Democrat-Left-Media Complex's new offensive is to take down President Trump by conducting a witch hunt into his personal and business affairs to try and find and/or concoct evidence to be used to throw him out of office. Jerry Nadler subpeonaed former White House counsel Don McGahn to grill him over alleged Trump obstruction of justice, which is idiotic since there was no crime in the first place with which to obstruct. Fruit from a poisoned tree? Hello? Twin idiot Elijah Cummings has subpoenaed Trump's financial records to which the President responded with a lawsuit. I'd have preferred him telling the tyrannical clod to take his subpoena and use it to keep his polyps company.
Aside from the fact that the Democrats, despite anything coming from the agitprop media and the halls of Congress, are now devoid of any real avenues of attack left to them - that is, anything substantive to show actual high crimes and misdemeanors - they will nevertheless continue down the road of attempting to overthrow this President as a means to appease their base base (adjective and noun). They have zero policies except everything they have ever run on for the past 80 to 100 years, now with more lies and vitriol to go along with the record of societal and economic destruction left in the wake of the aforementioned that were passed into law. The other big reason is that we may actually have an Attorney General who is serious about prosecuting and punishing those who engineered this entire soft coup against candidate and then President Trump. William Barr is already getting the Starr treatment; Ken Starr, that is. But unlike the latter, he has a President who is actually going to defend him as well as showing all indications of being able to defend himself.
Cynics in the audience, and that includes me, think the perpetrators are going to get away with it, especially Hillary Clinton and Barack Obama+Valerie Jarret. I am convinced they were behind it or at a minimum knew from the outset and approved of what their underlings were doing. That said, Brennan, Comey, Clapper and all the rest have got to somehow be held accountable. The fight now is not so much to get Trump as it is to protect the Deep State conspirators and keep their positions safe. Even if one or more of them go down, to whatever extent or manner that manifests itself, the 4-8 years of Trump must not be allowed to be the beachhead that could potentially (please G-d) dismantle the globalist entity that has hijacked America for the past 50 years or longer. Battle is joined.
Aside from running on this disaster, more and more polls are showing the American people are not fond of impeachment and coming to the conclusion that the President was indeed the victim of political persecution. With the Democrat Klown Kar jamming more and more corpses into it almost on a daily basis, the other thing besides demonizing Trump and America as founded, is the pimping of more free shit to the Free Shit Army is what amounts to a Constitutional Demolition Derby. We warned the other day about Mayor Buttplug going pedal to the metal for you heathens to bake that cake, but now Kamala-Toe Harris is promising some sort of second amendment destroying edict in her first 100 days (G-d forbid) as president. Then we have Bernardo Sandersnista who wants to give the vote to convicted felons, including convicted terrorists like the Boston Marathon Bomber. If you have to scrounge for votes in prisons, what does that say about your confidence in how many supporters you have among the citizenry (hence, open borders)? Lastly, not that he has a snowball's chance in hell but potential candidate Bill De Bolshevik wants to make the stone age great again in New York by banning glass and steel skyscrapers. Yet when confronted by his hypocrisy of taking a motorcade of SUVs with him to the gym every day, he states that his deserved luxury would be offset by making whoever the hell would remain on Pliskin's Island shiver and starve in the cold and dark. There's a scene towards the end of Woody Allen's Bananas where the rebel leader now installed as president of San Marcos gets a glassy look in his eye and starts rattling off new laws like "all citizens must now wear their underwear on the outside." Compared to De Bolshevik, I think he'd be preferable.
The other story to take note of is the continued assault on freedom of religion. Along with a SCOTUS ruling on whether or not homosexuals and transgender psychotics are a protected class under the Civil Rights Act, the Democrats are pimping something innocuously labeled the Equality Act:


... It is a power grab in the guise of anti-discrimination. A bait-and-switch. It's another attempt by a ruling micro-clique to exert mega-control over everyone else's lives, including those it purports to protect. It allows the Mass State to maximize bureaucracy and social engineering, especially by its huge regulation of speech and expression. It erodes individual rights while claiming to uphold them. The net result of this act would be a huge inequality of power accrued to the state and drained from the individual...

...Below I offer five general reasons to object to this legislation. I think they give us a more macro view of how it would destabilize a free society, by 1) undermining the First Amendment; 2) threatening the rule of law; 3) nudging us towards a social credit system; 4) redefining humanity; and 5) enshrining identity politics in law. In short, the "Equality" Act doesn't really protect anybody. It undermines human freedom and dignity by legally stripping Americans across the board of inalienable rights...
Worthy of your time, linked above and below in the Feminazi section.
Anyway, links from around the world, across the nation and up your street. Have a better one and remain blessed.
NOTE: The opinions expressed in some links may or may not reflect my own. I include them because of their relevance to the discussion of a particular issue.


CONGRESSIONAL COUP, SPYGATE, DEEP STATE, THE MUELLER DECEPTION


posted by at
08:10 AM
|
Access Comments