« Flashback: In 2017, Omar Ilhan Dismissed the Number of Americans Killed in the Black Hawk Down Attack, and Claimed Americans Had Killed "Thousands" of Somalis
|
Main
|
The Morning Report - 4/23/19 »
April 22, 2019
Monday Overnight Open Thread (4/22/19)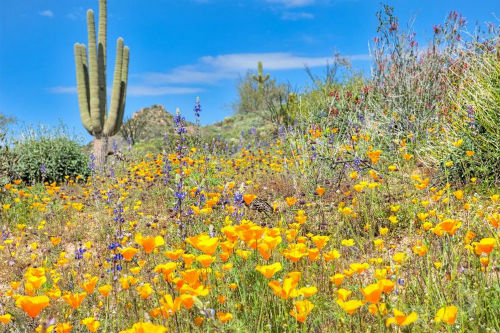 ***
The Quotes of The Day

Quote I

"Change rarely comes without some bumps in the road. Students are becoming self-directed learners and are demonstrating greater ownership of their learning activities." Gordon Mohn

Quote II

"It's no surprise that the pseudo-medical animal rights group Physicians Committee for Responsible Medicine doesn't know the difference between fecal contamination and bacteria on meat products," KatieRose McCullough

Quote III

"Don Jr. and his wife have FIVE kids. No one should be having five kids. Why are people still allowed to have 5 kids?" Nikki Glaser

Quote IV

"When I decided that I wanted to take hormones to feminise my body, the last thing I wanted to do was to go in front of a psychologist to justify my decision," Florence Ashley
***

Sen. Bernie Sanders (I-VT) is a despicable piece of shit.

Too bad he didn't stay in the Soviet Union when he was honeymooning.
***

What grass costs across the US. Inflation or so I've been told.
***

White, hetrosexual, moonbat and unknown. Sure, throw your hat in for POTUS run Congress Critter Seth Moulton. Perhaps he should self-identify as a black lesbian. He might go further.
***

The last suspect in the murder of reporter Daniel Pearl's is nabbed.

A Pakistan Taliban terrorist — the last remaining fugitive sought in the 2002 murder of Wall Street Journal reporter Daniel Pearl — has reportedly been taken into custody.

In a report by The Media Line, posted by the Jerusalem Post, counter-terrorism officials in Islamabad, Pakistan, confirmed that Azim Jan, a commander of the Tehreek e Taliban Pakistan, an offshoot of al-Qaeda, was nabbed last Friday in a joint operation headed by Pakistan Security Forces.
***

Paul Joseph Watson on the Muslim attacks on Christians. NSFW-Language

***

A threat to civil liberties or a stroke of genius for our safety? Facial recognition technology will be scanning airline passengers in the future.

One area where it will really be visible in the near future is in airports and, apparently, it won't be long before each and every departing airline passenger will have his or her face scanned upon leaving the United States.

The Verge reports that the "facial recognition system works by photographing passengers at their departure gate. It then cross-references this photograph against a library populated with faces/images from visa and passport applications, as well as those taken by border agents when foreigners enter the country."

This is part of implementing a program called a "Biometric Exit" which will "give authorities an idea of who is entering and leaving" as well as enable the government to more effectively identify people who overstay their visas in the United States.
***

Your humble Cob is truly a white supremacist.

Woke Journalist Says Owning Dogs Is Racist: They're a 'Tool of White Supremacy'

"The colonizers insist on colonizing."
A New York-based journalist and activist on Friday declared: "Dogs are a tool of white supremacy and gentrification."

Ben Faulding was responding to a local TV report last week about students at Howard University in Washington, D.C, who are annoyed about neighbors walking dogs on the campus. Nobody interviewed in the Fox 5 broadcast mentioned race.
***

And on the other hand Artificial Intelligence lacks diversity. H/T redc1c4

Lack of diversity in the artificial intelligence field has reached "a moment of reckoning", according to new findings published by a New York University research center. A "diversity disaster" has contributed to flawed systems that perpetuate gender and racial biases found the survey, published by the AI Now Institute, of more than 150 studies and reports.

The AI field, which is overwhelmingly white and male, is at risk of replicating or perpetuating historical biases and power imbalances, the report said. Examples cited include image recognition services making offensive classifications of minorities, chatbots adopting hate speech, and Amazon technology failing to recognize users with darker skin colors. The biases of systems built by the AI industry can be largely attributed to the lack of diversity within the field itself, the report said.
***

Michael Avenatti is an equal opportunity rip off artist.

When Hassan Whiteside of the Miami Heat wired $2.75 million to Michael Avenatti in January 2017, the pro basketball player intended most of the money to go to his former girlfriend, Alexis Gardner.

Avenatti was Gardner's attorney. An actress and barista, she'd hired him just a few weeks before to negotiate a settlement of a potential lawsuit against Whiteside. It's unclear what she would have alleged. Avenatti quickly struck a $3-million deal, and the $2.75 million was Whiteside's first payment

Butterball power bottom has nothing to say.
***

Sanity prevails at George Mason University.

The president of George Mason University has reaffirmed the school's decision to hire Supreme Court Justice Brett Kavanaugh to teach a summer job in England after some students tried to pressure the school to reverse their decision.


During a two-hour town hall, president Angel Cabrera told students that while he acknowledged that some of them disagreed with the administration's move, the decision was final. Kavanaugh has a three-year teaching contract with the university.

"Even if the outcome is painful, what's at stake is very, very important for the integrity of the university," Cabrera said, according to HuffPost.
***

It seems when when sanity takes one step forward, insanity takes two steps back. Blue Lives Matter offends black employee to the tune of $100K.

A county in Oregon has agreed to pay a former employee a $100,000 settlement after she sued the county for racial discrimination because a co-worker had posted a "Blue Lives Matter" flag in an office in support of local police.

The former employee, Karimah Guion-Pledgure, had worked as a corrections technician for the Multnomah County Department of Community Justice since 2011 but agreed to drop her lawsuit and resign as part of the settlement, the Portland Mercury reported, although she will be permitted to apply for another county job.
***

When do things get better? Paper towel propaganda.

There is no such thing as gender. It is an imaginary social construct imposed by the patriarchy for sinister sexist purposes. No physical differences between the sexes exist. Any know-it-all scientist who says otherwise is a sexist who ought to have his grants revoked. This is why it is bigotry to say that men and women cannot switch genders at will.

Some people cling bitterly to outdated views. They must be brought into conformity with the new way of thinking. Otherwise, their recalcitrance could undermine the engineering of utopia. Therefore, it is necessary to bombard people with the correct way of thinking at every opportunity, until each person believes he or she is the last one left who still doubts liberal dogma. Reeducation must be so ubiquitous that you cannot even buy a role of paper towel without being told how to think:
***
The ONT Musical Interlude
This past week I was on a concert tour in California and I had the great honor of meeting Shorty Joe Quartuccio. He is an American Country Music legend- in the Country Music Hall of Fame for his work bridging Country Music with Western Swing.

He is still alive and kicking in Sacramento and he's a hoot and a half!

This is a video documentary about his life. It may be something the Horde would like -

When Shorty talks about his life, he explains why he wanted to fight in WWII: because he was patriotic.

When he wins an award and gives his thanks, he thanks the US for 'letting us in at Ellis Island,'... he's humble and a good man...a great American. H/T Rondinella Momma
&&&
***
Figures don't lie, but liars figure. A study claims that the medical use of marijuana has reduced work place deaths.

The widespread adoption of medical marijuana laws may be having an unexpected effect: making workplaces safer.

Several states have adopted medical marijuana laws in the last several years. A recent study seems to suggest that states with such laws saw a subsequent drop in the number of workplace fatalities among young adult workers.

The study, by economists Mark Anderson of Montana State University, Daniel Rees of the University of Colorado, and Erdal Tekin of American University in the October 2018 issue of the International Journal of Drug Policy, looked at how fatal workplace injuries changed after states adopted medical marijuana laws.
***

Passing out with vodka, cocaine and a toddler in the car. Genius Award Winner.

A mother from Moosup has been arrested after police found her passed out behind the wheel of her car with her toddler in the backseat.

Plainfield police say they were dispatched to Hank's Dairy Bar on Norwich Road about 5:30 p.m. on Saturday. Someone had noticed a woman slumped behind the wheel of a parked car.
***

We here at The ONT tease basement savers firefighters. When they aren't fighting fires they are Tonight's Feel Good Story of The Day.

A group of firefighters in Missouri helped an elderly man get home after his electric wheelchair gave out on the side of the road.

"What happens when a Fire Truck comes upon a citizen who's electric wheelchair has stopped working. You get out and help them home," the Raytown Fire Protection District posted on Facebook.
***

Tonight's ONT has been brought to you by the Ultimate Men's Room.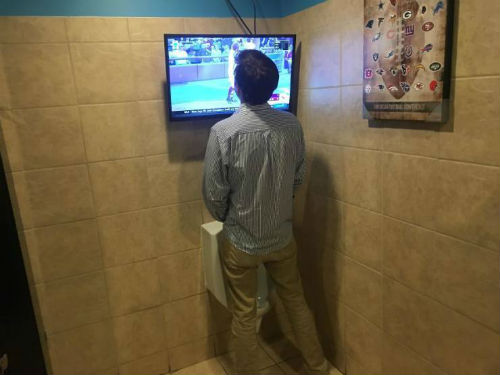 Notice: Posted without permission from the Ace Media Empire or AceCorp, LLC. Sometimes it is just easier to ask for forgiveness than permission.


posted by Misanthropic Humanitarian at
09:58 PM
|
Access Comments