« Gun Thread: Reloading 101 Pt. 3: Easter Edition - Working with Powder [Weasel]
|
Main
|
The Morning Report - 4/22/19 »
April 21, 2019
Sunday Overnight Open Thread (4/21/19)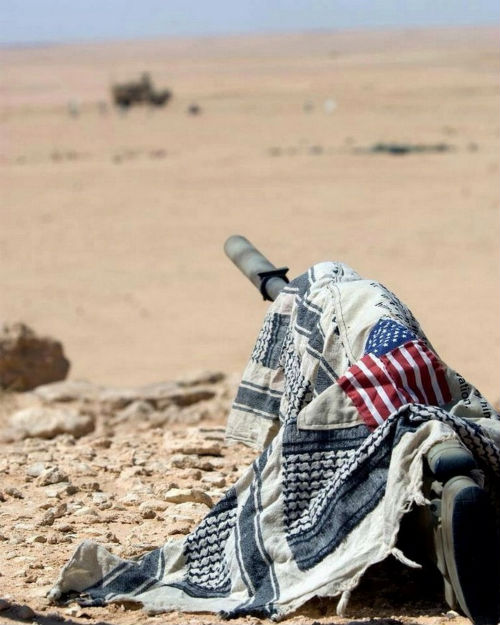 ***
The Quotes of The Day

Quote I

And so it's going to be very hard in our society to ever build a cathedral again, much less to repair them, because we don't believe in what they represented. And it's ironic, because we don't like the past. We are at war with the past. We tear down monuments. We don't build cathedrals. We erase names. We say to Father Serra or Christopher Columbus, you don't live up to our standards of race, class, and gender, moral superiority. Shame on you. Victor Davis Hanson

Quote II

"This is a dangerous felon who should not have weapons around children and families. Today's arrest by the FBI indicates clearly that the rule of law should be in the hands of trained law enforcement officials, not armed vigilantes." New Mexico Attorney General Hector Balderas

Quote III

"Ilmar Omar is crying she's receiving death threats. They're no death threats. There just some people saying something." Lynne Patton

Quote IV

"Today, the solitary inventor, tinkering in his shop, has been over shadowed by task forces of scientists in laboratories and testing fields. In the same fashion, the free university, historically the fountainhead of free ideas and scientific discovery, has experienced a revolution in the conduct of research. Partly because of the huge costs involved, a government contract becomes virtually a substitute for intellectual curiosity. For every old blackboard there are now hundreds of new electronic computers. President Dwight D. Eisenhower

Quote V

"Holding Mark Zuckerberg and other top Facebook executives personally at fault and liable for further wrongdoing would send a powerful message to business leaders across the country: You will pay a hefty price for skirting the law and deceiving consumers," Sen. Richard Blumenthal (D-Conn.)
***
The Religion of Pieces strikes again. Nothing says says coward more than attacking churches.

COLOMBO (Reuters) – Easter Day bomb blasts at three Sri Lankan churches and four hotels killed 138 people and wounded more than 400, hospital and police officials said, following a lull in major attacks since the end of the civil war 10 years ago.

The explosions, some of which officials said were suicide bomb attacks, led to an immediate clampdown, with the government declaring a curfew and blocking access to most major social media and messaging sites.

It was unclear when the curfew would be lifted.
***

What do Hillary Clinton and Mitt Romney have in common? Besides being carpet baggers? Also they will never be President of The United States of America. And Romney is a sorry loser as well. And former Gov. Mike Huckabee calls him out.
***
Because The ONT cares, Tomorrow, April 22nd is Earth Day. Celebrate accordingly, I was thinking about firing up every cylinder I have.
***

So f*cking what..........Republicans spend money at Trump properties.

In one of the most scorching tweets he's ever written, former Arkansas Gov. Mike Huckabee slammed failed 2012 Republican presidential nominee Sen. Mitt Romney on Friday for having used the release of special counsel Robert Mueller's report to take further shots at the president.

While most Republicans responded to the release of the report on Thursday by slamming the special counsel for producing what renowned conservative commentator Mark Levin has described as a "political document," Romney instead took to Twitter to slam the president … again.
***
The ONT's crack staff of researchers has found that New Orleans is anywhere from 2 feet below sea level to 20 feet above sea level. What a surprise then that $14 Billion of taxpayer dollars were flushed down the toilet with new levees in New Orleans.

The $14 billion network of levees and floodwalls that was built to protect greater New Orleans after Hurricane Katrina was a seemingly invincible bulwark against flooding.

But now, 11 months after the Army Corps of Engineers completed one of the largest public works projects in world history, the agency says the system will stop providing adequate protection in as little as four years because of rising sea levels and shrinking levees.
***

The law of unintended consequences.

Taylor found these bag bans did what they were supposed to: People in the cities with the bans used fewer plastic bags, which led to about 40 million fewer pounds of plastic trash per year. But people who used to reuse their shopping bags for other purposes, like picking up dog poop or lining trash bins, still needed bags. "What I found was that sales of garbage bags actually skyrocketed after plastic grocery bags were banned," she says. This was particularly the case for small, 4-gallon bags, which saw a 120 percent increase in sales after bans went into effect.
***

So what evil gun forced these two middle school girls to plan on murdering nine people?Too much social media and not enough God in their lives.

AVON PARK — Two Avon Park Middle School girls are facing charges that they planned to kill nine people.

Delaney M. Barnes and Solonge N. Green, both 14, were arrested after a teacher at the school called law enforcement to report that they were acting "hysterical" in her class while looking for a folder.

The teacher told Highlands County Sheriff's Office investigators that the girls said they were going to get arrested while looking for the folder and saw them looking through other students' backpacks.
***

Mexico is not our friend. Their recent enabling of migrants to storm the US border ia a hostile act. Now they are detaining American soldiers on US territory.

Officials confirmed that the Mexican troops were armed with what seemed to be assault riffles. They drew their weapons when they saw the two U.S. soldiers and ordered the U.S. troops to return their weapons to a military vehicle. According to officials, the two Americans obliged "in an attempt to de-escalate a potential volatile situation."

"Throughout the incident, the U.S. soldiers followed all established procedures and protocols," Northern Command said in a statement.

While the two U.S. troops were on the south side of the security perimeter, officials say that they were still north of the Rio Grande and thus were firmly inside American territory. After the incident, military and Department of Homeland Security officials sent an inquiry to the Mexican government demanding an explanation.
***
Emma ThompsonThe Queen of Virtue Signalers flies 5,400 miles to save the planet.
***
Kevin Williamson's Hilarious Sophistry or Kevin Williamson is a dick.

Last week National Review published an unintentionally funny bit of sophistry by Kevin Williamson. "The division of labor is the meaning of life," the article begins, and lest anybody should be confused, Williamson explains:

I do not mean this metaphorically or analogically, but literally.

Life begins with the cell, and the cell is defined by a minimum of specialization: membrane, cytoplasm, and (usually) nucleus.

What makes a cell a living cell is a matter of some slight imprecision: Most living cells reproduce, but some (such as neurons) do not; most cells have nuclei and DNA, but mature red blood cells do not; etc. But the generally shared characteristics of living cells all depend upon the division of labor within the cell: order, sensitivity to stimuli, growth and reproduction, maintenance of homeostasis, and metabolism.
***
The ONT Musical Interlude
Died on this day, April 21, 2016 - Prince
Prince was found dead at his home in Minnesota at the age of 57, after Police were summoned to his Paisley Park estate and found his body in a lift. The acclaimed and influential musician became a global superstar in the 1980s, with albums such as 1999, Purple Rain and Sign O' the Times and recorded more than 30 albums. via thisdayinmusic.com

I prefer the Zevon version better.
***
There's nothing better than watching a bunch of morons brawling in a Walmart, McDonalds, a bowling alley, a Chucky Cheese pizza joint or at an amusement park.

Well, that's not exactly true, I prefer watching NASCAR much more.

Apparently a massive brawl broke out at the Worlds of Fun amusement park in Kansas City, Mo., Saturday night which involved at least 300 people!
***
The last laugh didn't belong to tonight's Genius Award Winner.

Well, that backfired.

A Pennsylvania woman who wound up on a local police department's "Top Ten Most Wanted List" was busted this week after she taunted cops in a Facebook post about her being on the lam, authorities said this week.

Chloe Jones implicated herself when she commented on the "wanted" post by the Greene County Sheriff's Office, writing, "Do you guys do pick up or delivery??" with four crying-laughing emojis, police said.

Jones then got into an argument with other commenters on the post and claimed that she was at a hospital in Morgantown, West Virginia, WDTV reported.
***
Fighting the media. Fighting the Democrats. Fighting the Never Trump false conservatives, Donny 2-Scoops finds time to be Tonight's Feel Good Story of The Day.
My daughter Bella got the biggest surprise today in the mail!An envelope addressed to her from the White House!!!! She was so excited! Received a bunch of cool stuff and a letter from him!THANK YOU! @realDonaldTrump @DonaldJTrumpJr @raficarone_21
***

Tonight's ONT has been brought to you by Excessive Rules.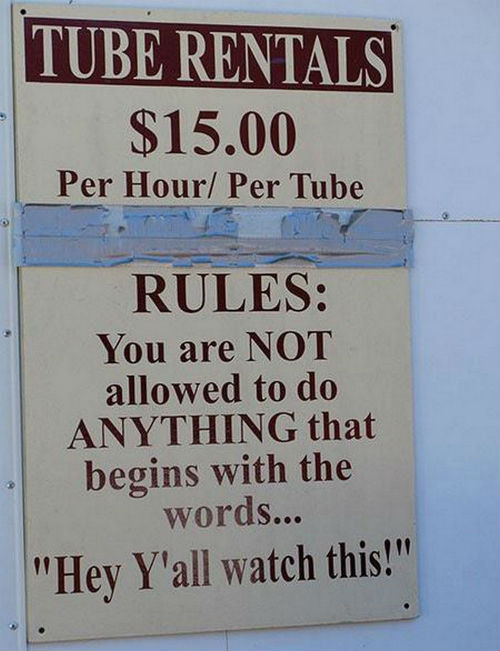 Notice: Posted with permission by the Ace Media Empire and AceCorp, LLC. ONT tips, loose change, drink tokens and Russian Bot Twitter accounts to petmorons at gmail thingy dot com.
Weekly commenter stats for week of 4-21-2019

Top 10 commenters:
1 [453 comments] 'Insomniac - Founder, Farmer Liberation Front' [63.59 posts/day]
2 [396 comments] 'Skip'
3 [390 comments] 'TheJamesMadison, Read Some Movie Thoughts'
4 [358 comments] 'Jane D'oh'
5 [354 comments] 'Sponge'
6 [350 comments] 'willow'
7 [321 comments] 'Can't resist temptation '
8 [313 comments] 'Christopher R Taylor'
9 [305 comments] 'Tami'
10 [304 comments] 'Yudhishthira's Dice'
Top 10 sockpuppeteers:
1 [122 names] 'raimondo' [17.13 unique names/day]
2 [114 names] 'Miklos, General of Contractors'
3 [43 names] 'LeftCoast Dawg'
4 [39 names] 'Count de Monet'
5 [34 names] 'freaked'
6 [34 names] 'wth'
7 [31 names] 'garrett'
8 [31 names] 'In Vino Veritits'
9 [29 names] 'Notorious BFD'
10 [27 names] 'Duncanthrax'
Thanks and H/T to Maetenloch

posted by Misanthropic Humanitarian at
09:55 PM
|
Access Comments