« Saturday Gardening Thread [KT]
|
Main
|
Saturday Afternoon Chess Thread 04-20-2019 »
April 20, 2019
Ace of Spades Pet Thread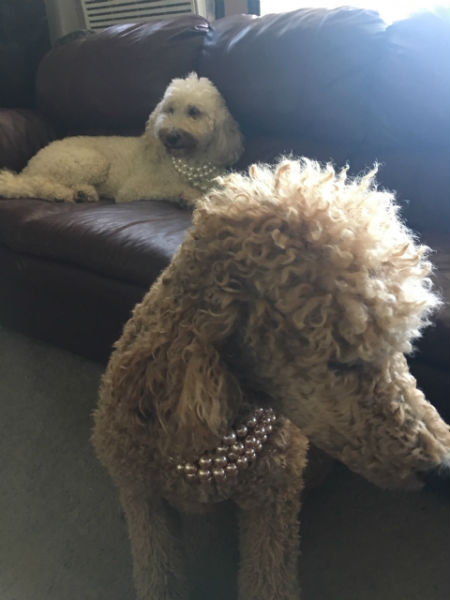 ***
My bad, I forgot to keep track of who submitted today's opening picture. If you are here in the comments take a bow! Thanks for the submission.
In the meantime, welcome to the almost world famous Ace of Spades. Relax and spend a little time in the world of animals.
***

Imagine the stories this dog could tell if this dog could talk. H/T Hank Curmudgeon
***

Flight of the Bumblebee dachshund.
***

Various lessons learned from dogs. Yes, they do live for the moment.
***

We've all heard let sleeping dogs lie. I'm not sure about cats. Quite the cat.
***

From Northern Lurker. Could this girl replace Tanya and/or Yoko........
Meet The PetMorons
Hello ~

This is the story of Bilbo Baggins, my sister's cat.


SMALL MIRACLES AND THE ART OF SAVING ONE ANIMAL
P.S. LOVE the petmoron pictures!!

Lurker and pet lover,
Michele

A wonderful story! Thanks for sharing Michele.
***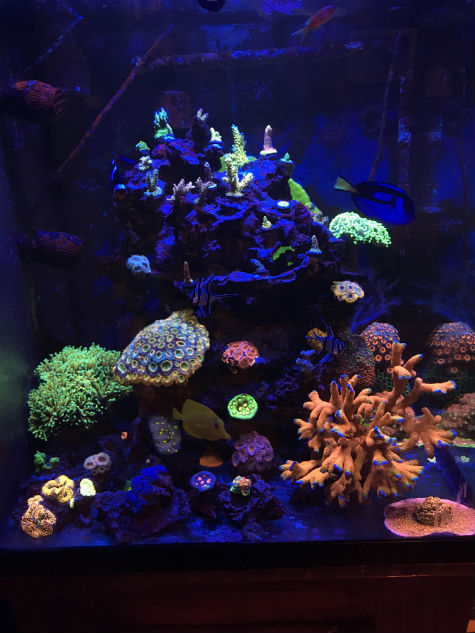 This is our 60 gallon reef tank. Everything that you see in there is alive and growing. The good news is that almost all of the live coral in the reef trade today is aqua-cultured. Typically you purchase most corals as small aqua-cultured "frags". You glue your frag in place on a rock in your tank and then grown it out. Taking a tiny piece of coral and growing it out to something substantial is very fun and rewarding. It can take several years to grow a frag out to a decent sized coral. I guess it's really just very expensive gardening in the end. I will admit that the picture was taken through a filter to reduce the heavy blue light that the camera has trouble digesting. But on the whole, the colors are accurate. Love your site. Thanks for what you do. - Andrew of SC

Awesome hobby and beautiful to boot. You must be a very patient. Thanks for sharing with us.
***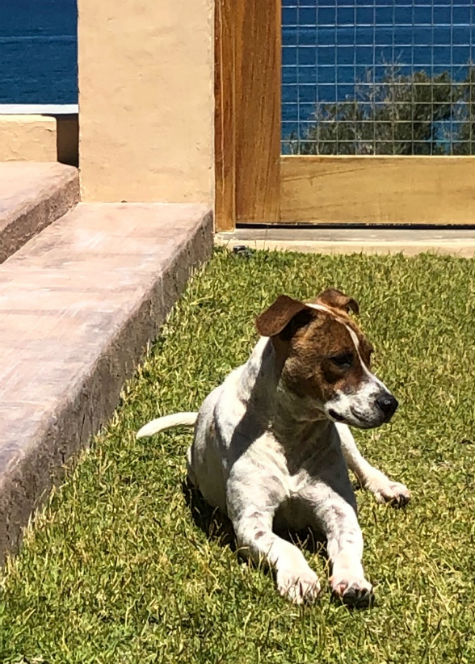 This is Gracie. She is one lucky pup. Someone found her staving by the side of the road near Los Barriles, Baja Sur, Mexico and brought her to the vet up on the highway. The vet thinks she is about 7 months old. When my wife stays in Mexico, she is a foster pet caregiver. This time however, she decided to keep Gracie instead of giving her back to the vet. This dog is really smart and now bilingual as she responds to commands in both English and Spanish.
Gracie has all her shots and travel papers so she's ready to come to California when my wife returns. Thanks for the Pet thread. I look forward to it every week. - George
Thank you for your support George and thank you for sharing Gracie's photo and story with us. She sounds like a very smart and sweet dog.
***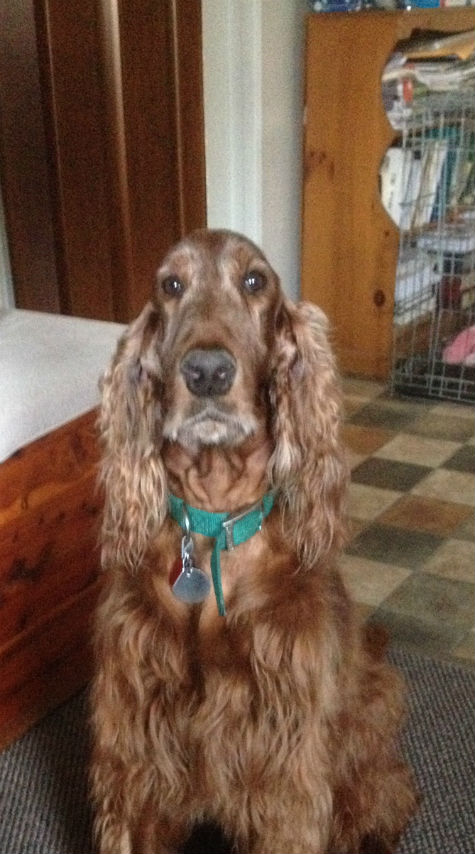 This is Darbie a wonderful Irish Setter. Unfortunately, she left us this past Thursday. She was the ultimate couch potato and snuggler. Hopefully she is begging for C-O-O-K-I-E-S in doggy heaven. -Misanthropic Humanitarian
***

Horde, the In-Box has been pretty light the past couple of weeks. Why not submit your pet's photo? Does your pet want to be a PetMoron? I bet he or she does.
It also helps to say send your items to petmorons at the gmail thingy.
Have a great week!!!

posted by Misanthropic Humanitarian at
03:00 PM
|
Access Comments