« Ace of Spades Pet Thread
|
Main
|
Saturday Evening Movie Thread 07-14-2018 [Hosted By: Moviegique] »
April 20, 2019
Saturday Afternoon Chess Thread 04-20-2019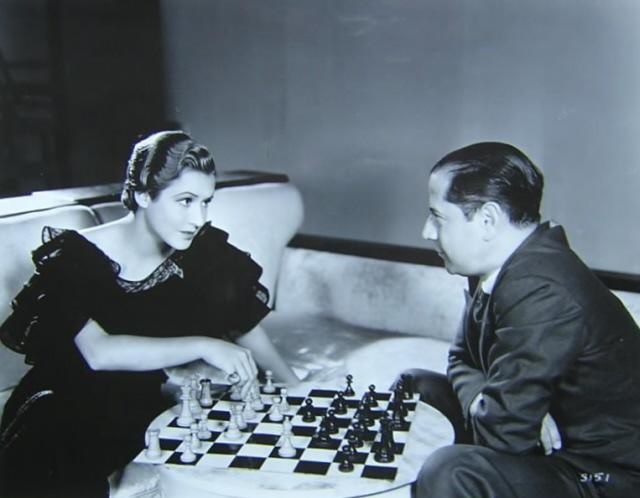 Mae Clarke Vs. Capa

As always, the chess/dress pr0n thread is an open thread, so there is no such thing as an off-topic comment.

Easier Problem - White To Play (962)
Goal: White can force a mate in 4
Hint: Force Black to trade away his knight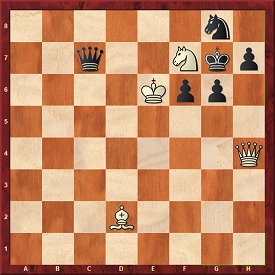 6n1/2q2Nkp/4Kpp1/8/7Q/8/3B4/8 w - - 0 1


Even Grandmasters Make Whopping Big Bonehead Mistakes
This is a game from a currently ongoing tournament. Iranian Grandmaster Alireza Firouzja is playing someone who isn't even master rated. You won't believe what happens: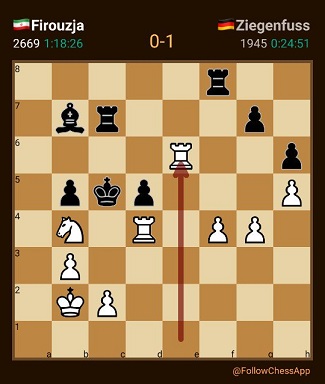 You look at the position and all of a sudden it hits you: "Wait, did he just hang his rook??? Yes, yes he did. I've gone over a number of grandmaster games in chess books and they're all such superlative examples of brilliant strategy and perfectly-timed execution and you think wow, these guys are just superhuman. It's nice to know that they're not. At least, not all the time.
Firouzja didn't help himself in a subsequent round by intentionally forfeiting a game against an Israeli master. I would prefer to think he did this out of fear of repercussions from his government rather than personal animosity.

More Challenging Problem - Black To Play (964)
What is Black's move that threatens to TOTALLY WREK White?
How does White avoid getting TOTALLY WREKT? (at least, immediately)
Hint: White needs to lose an exchange or risk being mated quickly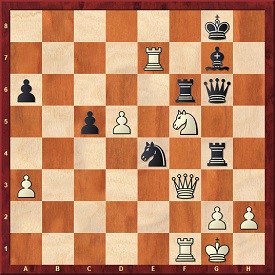 6k1/4R1b1/p4rq1/2pP1N2/4n1r1/P4Q2/6PP/5RK1 b - - 0 1




Dress Pr0n For the 'Ettes: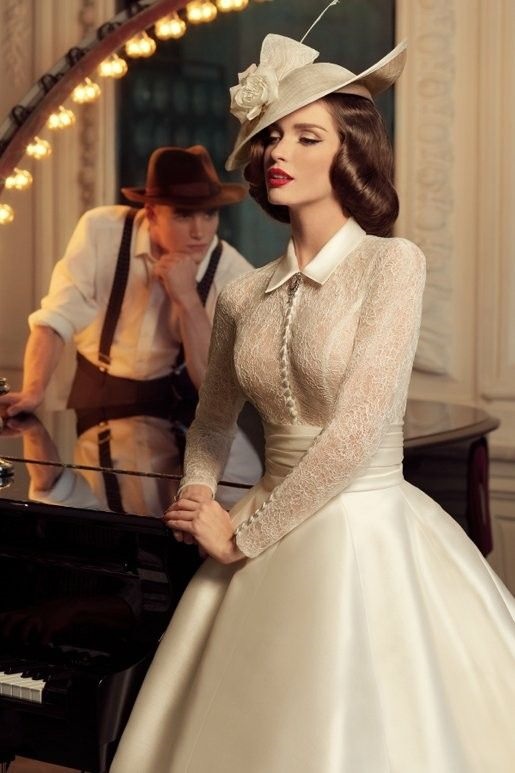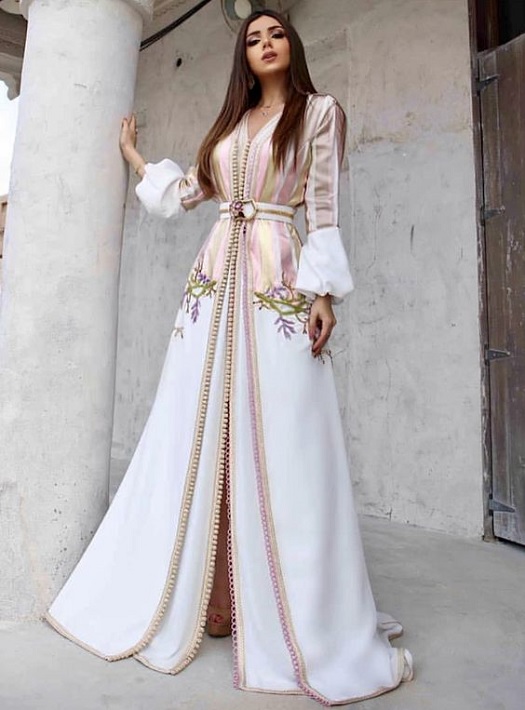 (She looks like she could be the high priestess of something-or-other.)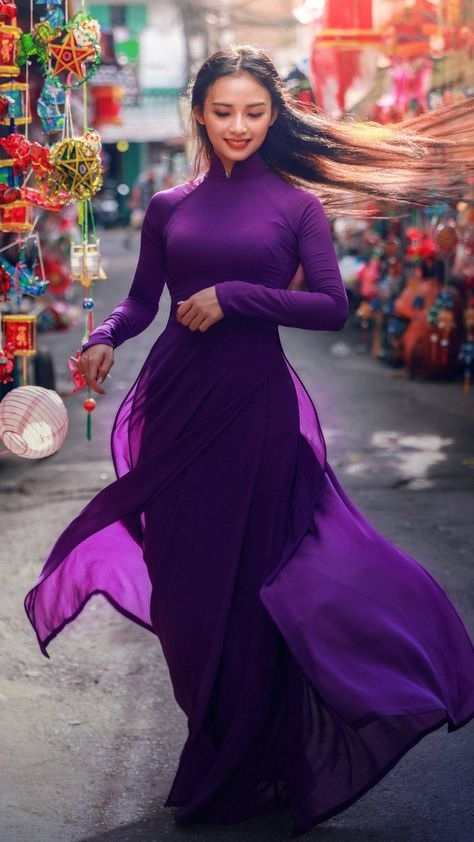 ___________
Solutions Update
Easier Problem - White To Play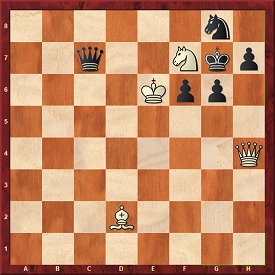 6n1/2q2Nkp/4Kpp1/8/7Q/8/3B4/8 w - - 0 1


1. Bh6+ Nxh6
2. Qxf6+
Not 2.Qxh6+ Kg8 3.Nd6 and the attack is basically going nowhere due to White's pieces getting in each other's way.
2...Kf8 (or 2...Kg8 3.Nxh6#)
3.Nxh6+ Ke8 (or 3...Qf7+ 4.Qxf7#)
4.Qh8# 1-0

More Challenging Problem - Black To Play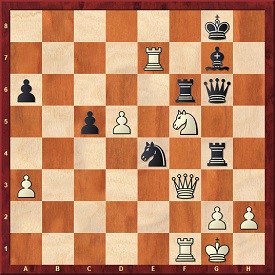 6k1/4R1b1/p4rq1/2pP1N2/4n1r1/P4Q2/6PP/5RK1 b - - 0 1


I found the best answer in the comments:
34 Harder problem:Black's threat is
1... Rxf5, to deflect the White queen from its defense of the g2 pawn. If 2. Qxf5, then Black can win the enemy queen by 2...Rxf2, 3. Kh1 Rg1+ 4.Rxg1 Qxf5, and remains about a piece ahead after 4...Rxg7. Actually a better line for Black after 2. Qxf5 is Bd4+ 3. Kh1 Ng3+ leading to mate. White can put up a better defense after 1...Rxf5 by 2. Rxg7+, which eliminates the mating pattern initiated by Bd4+.

Posted by: GolfBoy at April 20, 2019 05:50 PM (sZuVX)
So that bird's-eye-view description of the strategy, when fleshed out, looks something like this:
1...Rxf5 2.Rxg7+
Probably the best way to avoid the quick mate: 2.Qxf5 Rxg2+ (2...Bd4+ 3.Kh1 Ng3+ 4.hxg3 Qh6+ 5.Qh5 Qxh5#) 3.Kh1 Nf2+ 4.Rxf2 Rg1#
2...Kxg7
3.Qxf5 Rxg2+
4.Kh1 Nf2+
5.Qxf2 Rxf2
6.Rxf2 c4
7.d6 Qxd6
8.Rg2+ Kf6
9.Rf2+ Ke5
10.Re2+ Kf4
11.Re1 c3 and wins

Hope to see you all next week!

___________
Note: that cryptic line of letters and numbers you see underneath each board diagram is a representation of the position in what is known as "Forsyth-Edwards Notation", or F.E.N. It's actually readable by humans. Most computer applications nowadays can read FEN, so those of you who may want to study the position, you can copy the line of FEN and paste into your chess app and it should automatically recreate the position on its display board. Or, Windows users can just "triple click" on it and the entire line will be highlighted so you can copy and paste it into your chess app.
___________
So that about wraps it up for this week. Chess thread tips, suggestions, bribes, rumors, threats, and insults may be sent to my yahoo address: OregonMuse little-a-in-a-circle yahoo dott com.


posted by OregonMuse at
05:27 PM
|
Access Comments