« Tiger Woods Wins Masters Because Trump
|
Main
|
The Morning Report - 4/16/19 »
April 15, 2019
Monday Overnight Open Thread (4/15/19)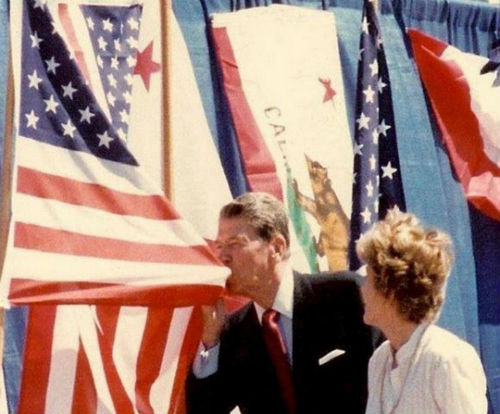 (The American people are not undertaxed, the government in Washington is overfed." -Pres. Ronald Reagan)
***
The Quotes of The Day

Quote I

"One of the main lessons our elites seemed to derive from 9/11 is that the best way to fight Islamic terror is to welcome huge numbers of immigrants from places known for Islamic extremism." Tucker Carlson

Quote II

"The hardest thing in the world to understand is the income tax." Albert Einstein

Quote III

"There is no worse tyranny than to force a man to pay for what he does not want merely because you think it would be good for him." Robert A. Heinlein

Quote IV

My feeling is this whole country is founded on the principle of 'if you are not hurting anyone, and you're not fucking with someone else's shit, and you are paying your taxes, you should be able to just do what you want to do.' It's the freedom and the independence." Adam Carolla
***

If you do not succeed at first, try, try, try again.

The aerospace company behind Israel's failed first moonshot said on Saturday it would pursue a second mission with funds raised from private donors and the public.

The robot craft Beresheet, built by non-profit SpaceIL and state-owned Israel Aerospace Industries (IAI), crashed on its final descent on Thursday, dashing Israel's hope of becoming the fourth country to manage a controlled lunar landing.
***

Why do I like President Donald J. Trump? He fights using the 'Rules of Alinsky'.

What Trump is doing here is what he's done many times before, following Alinsky's Rule #4: "Make the enemy live up to its own book of rules." Actually, he's following #5 and #6 as well, to a certain extent: ""Ridicule is man's most potent weapon" and "A good tactic is one your people enjoy." He might need to worry about #7 at some point, "A tactic that drags on too long becomes a drag," but that point has not yet been reached, and Trump is usually rather good at switching things up anyway.

Trump is an Alinskyite, a term describing his tactics rather than anything about his political orientation. Whether Trump's a natural at it or whether he's purposely studied it I don't know, but I think his use of Alinskyite methods is something that ties the left in knots, because although they are also practitioners of the Alinsky art, they have long considered that they own it and are rather unused to anyone on the right using it against them. It miffs them.
***

Do you have a beard? Bad news.

Dogs were described as 'cleaner' than bearded men, a surprising study has shown
The study was trying to determine whether there was a risk of humans picking up a dog-borne disease from an MRI scanner also used for examinations by vets, the Mail On Sunday reports.

In examining the beards of 18 men and the necks of 30 dogs from a number of breeds, scientists found that even hounds had lower levels of microbes than the beards surveyed.

Professor Andreas Gutzeit, of Switzerland's Hirslanden Clinic, said: "The researchers found a significantly higher bacterial load in specimens taken from the men's beards compared with the dogs' fur."
***

It is none of your God Damned Business!
Worst Idea Ever? NY Times Wants To Make Everyone's Taxes Public
***

Creepy Porn Lawyer was also a Creepy Race Team Owner.

What you may not have known was that Avenatti co-owned and raced for GB Autosport, and even raced at Le Mans in 2015. A new grand jury indictment alleges that his motorsport activity was paid for with extremely ill gotten gains. The indictment includes allegations of several counts of wire fraud, tax fraud, bank fraud, aggravated identity theft, embezzlement of client funds, and more.
My guess? Hell has a special corner already reserved for him.
***

Pass the popcorn, please. SJW's take on Camille Paglia.

From their Change.org petition:

Here is what we demand of UArts:

1) Camille Paglia should be removed from UArts faculty and replaced by a queer person of color. If, due to tenure, it is absolutely illegal to remove her, then the University must at least offer alternate sections of the classes she teaches, instead taught by professors who respect transgender students and survivors of sexual assault.
2) The University of the Arts must cease to provide Camille Paglia additional platforms such as public events and opportunities to sell her books on campus.
3) The University of the Arts must apologize for its embarrassing response to this situation, and specifically President David Yager must apologize for his wildly ignorant and hypocritical letter.
4) The University of the Arts must sit down with a group of transgenders students and survivors of sexual assault to discuss how they can best be supported moving forward. This group must include students of color.
***
Future Democrat
***

We've all heard that Julian Assange was arrested. Most of the American Lame Stream Media seems to be quite gleeful. A progressive journalist has a different view.

Why the Assange Arrest Should Scare Reporters
The WikiLeaks founder will be tried in a real court for one thing, but for something else in the court of public opinion
***

The FBI
1.)They did spy on the Trump campaign;
2.)They really do think we are stupid.

So what did we learn from Bill Priestap's compendious and revealing testimony?
We learned that the FBI and Justice targeted and took action against Trump.

We learned that the FBI, according to Priestap, is incapable of securing a FISA warrant with information that isn't credible, although the judge's approval of the warrant means by definition that the information is credible.

We learned that the FBI believes political interference in an investigation can be proper as long as the bureau isn't acting purely politically.

We learned that the FBI did send at least one asset to do to the Trump campaign an activity that even the bureau would call "spying" — if it were done by foreign operatives.

We learned that the origins of the Trump-Russia tale will never be fully understood until the part played by British intelligence is made clear.
***

It looks like the US Navy will implement "Don't ask, don't tell" for those who are mentally challenged.
Just a few days before the implementation of President Trump's ban on transgender troops, a clarification from the Navy on the dress code of sailors could be perceived as a consolation prize, but it might feel like a slap in the face.

In a recently released administrative message, Navy officials said that sailors were free to "live socially" in their preferred gender while not on duty. They do, however, still need to conform to the standards associated with their biological gender while in uniform
***

Intoxication, with a happy face mugshot.
***

At least the Jehovah Witnesses don't hate my fvcking guts.

A New York Muslim cleric has said, Muslims should love and support other Muslims, but hate and not support non-Muslims.

The comments were made during an online Q&A session with New York Mufti Muhammad Ibn Muneer, and were delivered in response to a question about dealing with different types of Jews.

In his answer, Muneer cites the Islamic principle of Al-Bara Wal-Wala (disavowal and loyalty), which he said is, as explained by Ibn Al-Qayyim and many others as, loving Muslims and hating non-Muslims.

If they love their fellow Muslims so much why don't they do more for them?
***
Democrats use minorities as tokens? Why that just can't be.

Another sign emerged Saturday of frustration between far-left Democrats in Congress and the party's entrenched leadership.

U.S. Rep. Rashida Tlaib, D-Mich., claimed in a Twitter message Saturday that she and other minority members of the party have been used as tokens whenever the party wants to project an image of inclusiveness.

The message appeared to be triggered by a California Muslim activist's assertion that Democratic leaders hadn't been adequately supportive of U.S. Rep. Ilhan Omar, D-Minn., who has been accused of trivializing the 9/11 terror attacks as "some people did something."
***

I guess someone will be spending more time at the range. Genius Award Winner and a Feel Good Story of The Day all wrapped into one.

A small-town Pennsylvania police officer will not face charges after shooting an unarmed man during a struggle because the officer honestly believed at the time he was using his Taser, not his service weapon, the Bucks County district attorney's office says in a statement.

District Attorney Matthew Weintraub said the March 3 shooting was "was neither justified, nor criminal, but was excused," according to the statement posted on the DA's office website.

"Weintraub said the law excuses the shooting officer's conduct from criminal prosecution because of his 'honest but mistaken' belief he was deploying his Taser at the time he discharged his service weapon," the statement said.
***
The ONT Musical Interlude
In honor of the IRS
&&&
***

Risk vs. Reward. If you are compassionate, this would be a Genius Award Winner. If you're like me this is Tonight's Feel Good Story of The Day.

A 41-year-old man has died after what appears to be an attempted theft of copper wire at an electrical substation in New Brunswick.

The deceased was fatally injured during a break-in at a NB Power substation in the town of Bathurst early Saturday morning.
***
Tonight's ONT has been brought to you by the Joys of Life After Death.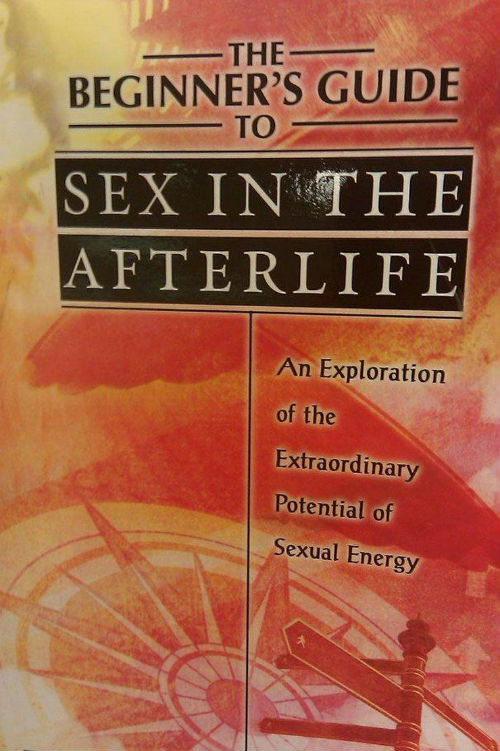 Notice: Posted with permission by the Ace Media Empire and AceCorp, LLC. I am a non-paid Cob spokesman who may or may not have the Ace Media Empire Dental Plan.

posted by Misanthropic Humanitarian at
10:00 PM
|
Access Comments