« Saturday Gardening Thread, April 13 [KT]
|
Main
|
Saturday Afternoon Chess Thread 04-13-2019 »
April 13, 2019
Ace of Spades Pet Thread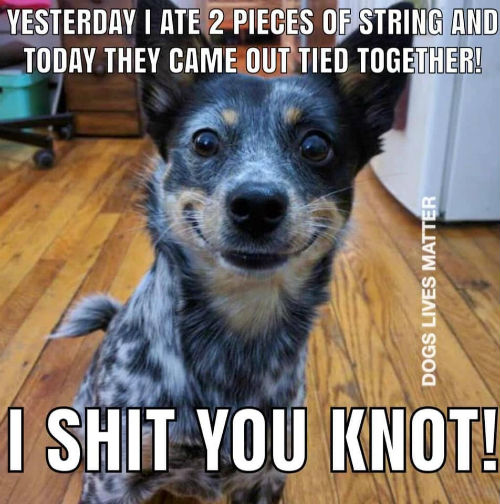 H/T ALH
***

Good afternoon Horde. Welcome to the almost world famous Ace of Spades Pet Thread. Grab a S-N-A-C-K. SIT, STAY & Relax and enjoy the world of animals.
***
A Little of This. A Little of That.

Cats assholes? No, couldn't be. Cats are purrfect photobombers.
***

From our friend Hrothgar.

***

Do you have some extra money burning a hole in your pocket? The ultimate doggy bed. H/T Anonosaurus Wrecks
***

Jane D'oh wanted to share this with us. Thanks Jane.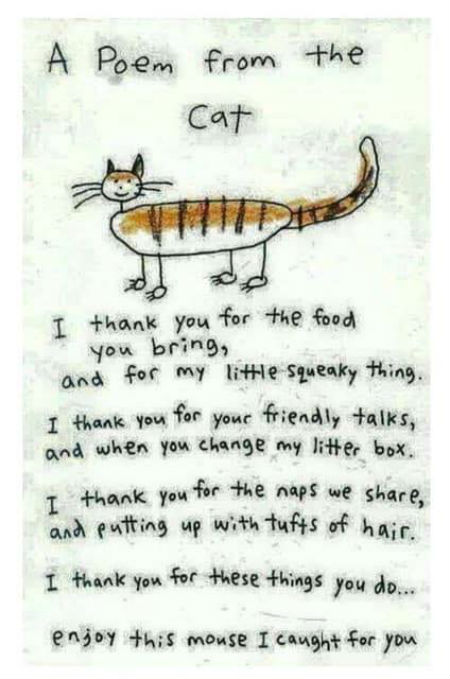 ***

Dogs and preventive care for heartworms.

Cats can contract heartworm as well.
***

A short and sweet story: The Resurrection of Gilly Bagoon and the Art of Promise Keeping. H/T Lurker Michelle
***
The PetMorons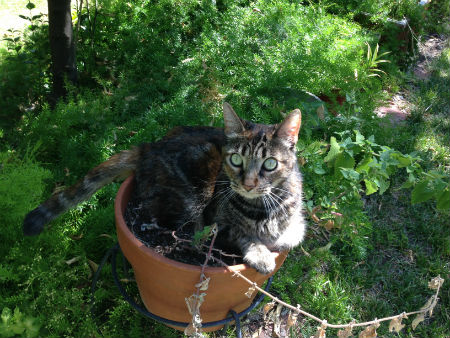 Thank you so much for the weekly pet thread. It is my favorite thing on a Saturday morning. The animals always cheer me when the news is too ugly.

Here is my last picture of my sweet Annie, sunning herself in a flower pot. She was so tubby when she was born we called her "fatty" but she stayed small and turned into a beautiful and calm tabby-tortoise. She went missing in August and we don't know what happened, but she was with us for 9 years.

Mostly lurker, OzzieIsMyDog

So sorry to hear that your Annie is missing. She is a beautiful cat and looks quite at home in the flower pot. Thank you for your appreciation of the Pet Thread.
***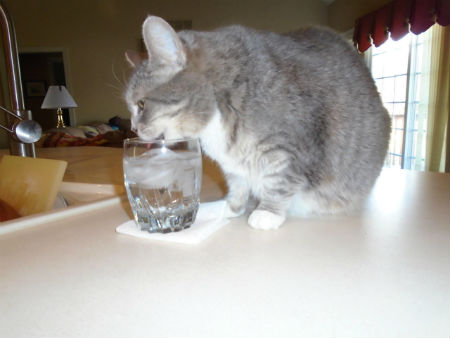 This is Fuzzy Dumplin'. My husband found her on the front yard about 8, maybe 9 years ago. She was so small we thought she was a kitten, and promptly called her "Little Cat", or LC. He coaxed her into the house and we put in a spare bathroom, gave her food, water and a littler box. The next day we took her to the vet, she was chipped and had been picked up from the SPCA four years ago! They had prepaid to spay her and never did. The reason she was so small is she was starving to death when we rescued her. The people never claimed her so we kept her and had her spayed, of course. When she gained some weight, my husband said she needed a new name, he let me choose from "Hairy Biscuit" or "Fuzzy Dumplin'" Obviously I chose Fuzzy. She likes to drink ice water. Laurie

Why aren't you the lucky couple!!! And Fuzzy is very lucky as well. What a great story with a happy ending.
***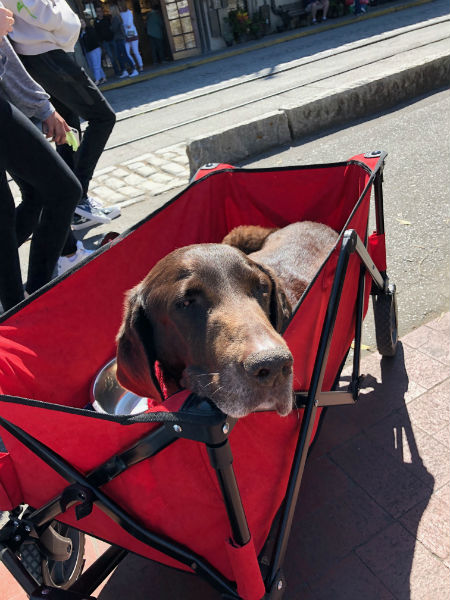 Moron and 'ette:

Hank was previously featured in the Pet Thread and I think you used the Squinty Hank picture.

We got Hank in 2005 as I was getting ready to go to Iraq for the second time. He raised three young children into adulthood and was fiercely protective of my wife, but we knew he was all bark and no bite. Hank saw me through my wife's death in 2016 and welcomed the addition of a grade school girlfriend into our family in 2018. We spent the last two weeks of March hand feeding rotisserie chicken after he quit eating his kibble, and took him to Savannah for one last trip – he was part of a military family and had been all over the country. The last picture is him in the wagon we rolled around the river walk for three days. He got lots of hugs and attention from the great people there, and the trip really helped me accept what was coming. Hank died peacefully on 31 March with his people around him. He was The Best Dog Ever. - Mostly lurker AnthonyB.
Anthony condolences on the loss of Hank. He certainly knew he was loved. The problem with pets is they don't live long enough. And thank you for your service. This Cob appreciates it.
***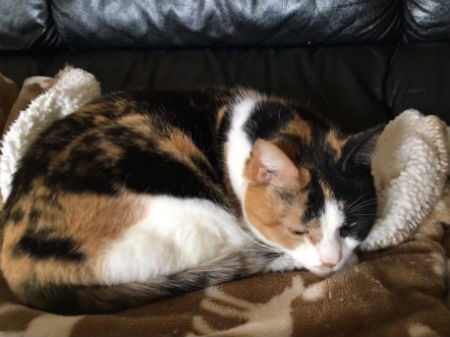 I always look forward to Saturday just for the Pet Thread! Here is Gracie, my 16 year old. She rescued me when she was a 12 week old feral cutie, but had I known the challenges of belonging to a feral kitty...heck I would have signed on anyway. She's quite affectionate to me and would live on my lap if I'd let her, but any male better watch out. In the pic she is playing possum so maybe I won't reclaim my favorite blanket. Thanks for the fun of the Pet Thread! Lili-beth.
What a wonderful story Lili-beth! Thank you for sharing with us today. Gracie sounds like she leads a charmed life.
***
Great stories about great pets! Thank you for sharing with us today. Do you have something pet or animal related you would like to share with us? If you do, please submit your item to us here at petmorons at gmail dot com.
Have a great week!!!!

posted by Misanthropic Humanitarian at
03:00 PM
|
Access Comments