« Surreal Thread Before the Gardening Thread [KT]
|
Main
|
Ace of Spades Pet Thread »
April 13, 2019
Saturday Gardening Thread, April 13 [KT]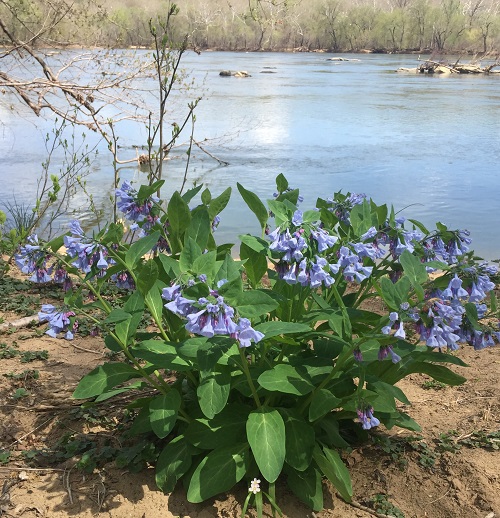 Hello, gardeners and nature enthusiasts! This week we got some photos of bluebells from Bluebell:
Our Virginia bluebells (Mertensia virginica) are at their peak this week! I went out to see them yesterday, and I thought I'd send along some photos.

It was lovely to be out there with all my peeps :). I also saw other wildflowers, including trilliums, Dutchman's breeches, trout lilies, toothwort, and spring beauties.

These photos are from Riverbend Park in Fairfax County, VA. The water you see is the Potomac River.
A couple more bluebell photos below.
Meanwhile, this morning in the EMT, Vic said,
Good Morning Morons; today is Saturday, April 13, 2019 On this day in 1943 the Jefferson Memorial was dedicated in Washington, D.C., on the 200th anniversary of President Thomas Jefferson's birth.
It just so happens that I had a photo of the Jefferson Memorial on hand, from the recent visit of my niece and her crew to D.C.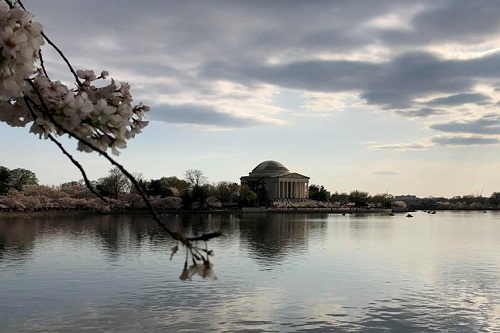 Apparently there is a biofilm growing on the memorial that is tough to remove. Baffles scientists.
The removal of some of the cherry trees from the tidal basin in order to build the memorial was controversial. There were intransigent protesters and such. There are still a lot of cherry trees left, though. A couple of photos.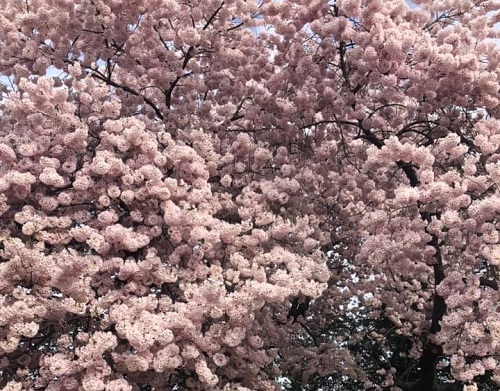 More Bluebell Photos
At the top of the post is a photo showing the plant form of Bluebell's native bluebell. Here is a closeup of the flowers: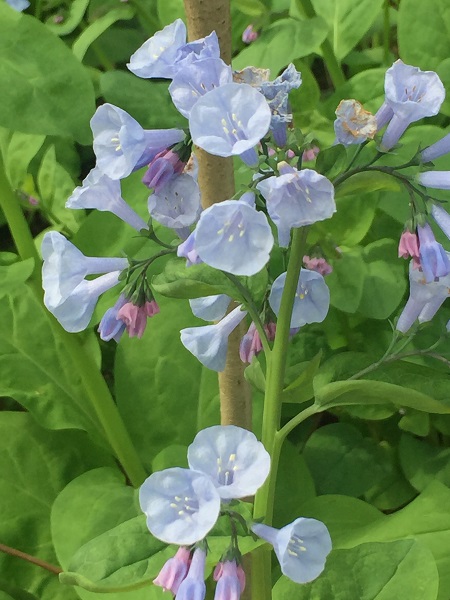 And here is an expanse of bluebells. So fun: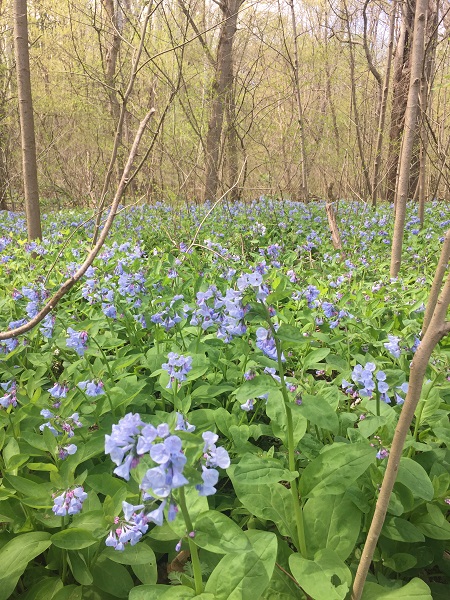 Weather
What's this I hear about some kind of cyclone?
Last week, from the comments, we learned that one sign of spring in the KC area was the sound of motorcyclists starting their engines. This week, Gordon sent in another sign from Minnesota:
The buzzards return to Hinckley Ohio

The swallows return to San Juan Capistrano

The taco trucks return to the Twin Cities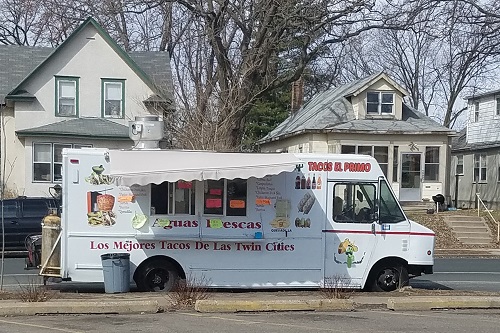 Meanwhile, from my cousin in Utah:
Poor Magnolia tree..., it waited and waited to bloom until the snow left but alas the never ending winter continues and it is now blooming in snow rain fog etc.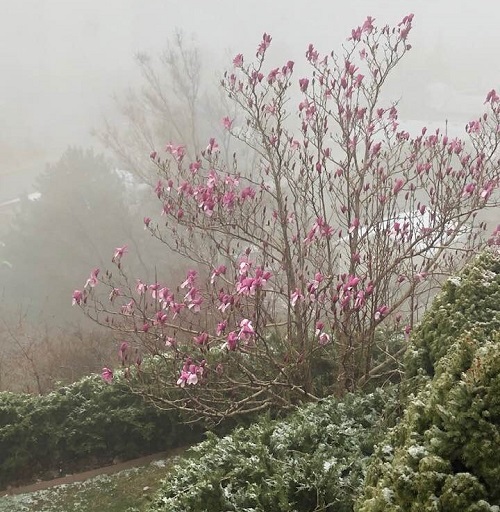 From California, The Invisible Hand sends the following:
Dana Point with coastal scrub in foreground. This was a sewer drainage site, much improved, by developers. Go USA!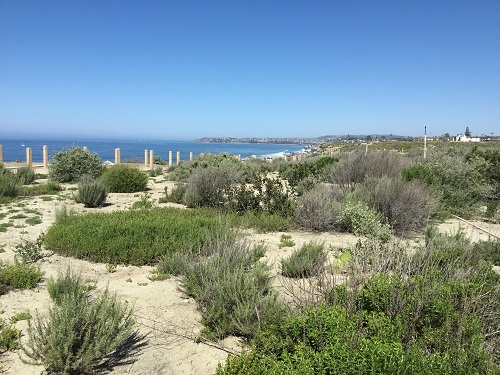 Gardens of The Horde
From Tony Litwin, one of his pitcher plants, S. flava rubricorpora. There's a name for you.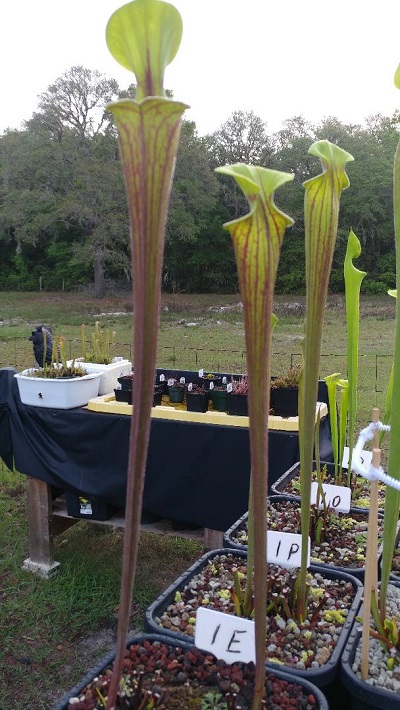 From Le Vieux Garde a violet and a flower about the same size in white. Care to identify it?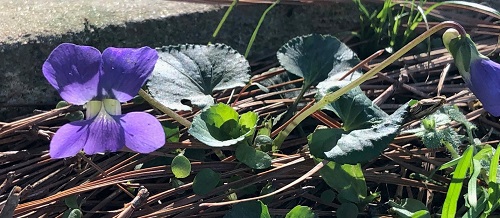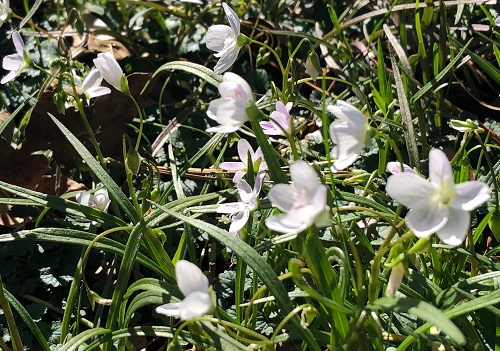 Critters
From S.Lynn:
New babies-ducks, austrolorpes (layers) and meat birds. Also bought 3 turkeys. Hubby is a sucker for little fuzzy babies.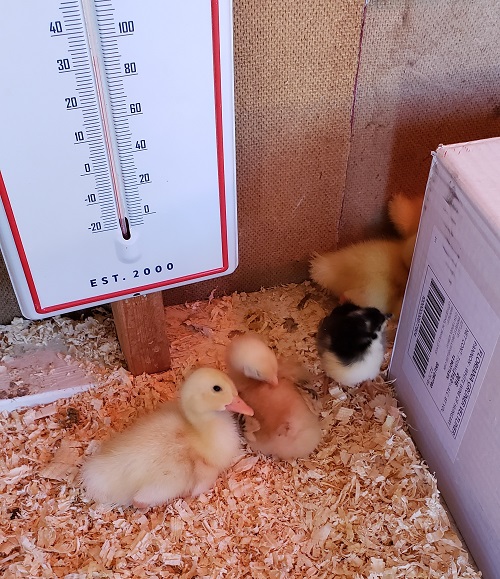 Follow-up from prior posts:
I think Blake lives in Sunset Zone 9. He was looking for something to go on a hot wall. Doh't remember if he wanted a shrub, but here's a list of them. It's for Sacramento, but it also works for Bakersfield. Pick one that says "reflected heat" or "hot wall". Like Grevillea or Grewia. Remember that some Grevilleas are touchy about salt and they differ in their water requirements. Look the species up before you buy. G. rosemarinifolia doesn't take much water, takes a lot of heat. Attracts hummingbirds Like some other plants from Australia, too much phosphorus can kill some Grevilleas. This is Rosemary Grevillea. You can tell where the scientific name came from. The foliage looks a lot like Rosemary. The flowers do not.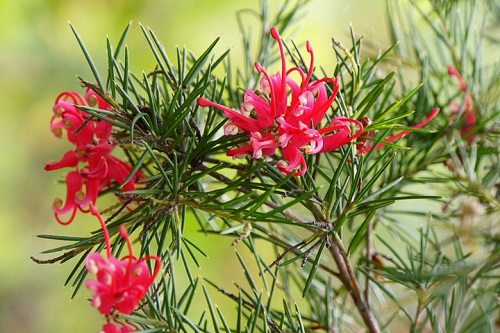 If you want a vine or something a little less "shrubby" for those hot exposures, consider Bougainvillea, Distinctis buccinatoria, fig, tropical hibiscus (with water), Lantana or Wisteria in a tub. Any other suggestions for Blake?
Last week, 40 miles north noted by email a good spot for the Vinca major pictured: in dry shade under trees. Vinca major (and the somewhat less invasive Vinca minor) need some shade in hot climates. This is Vinca minor 'Ralph Shugert', which has leaves edged in white and re-blooms in autumn. You can mow Vinca in winter before spring growth starts if it starts to get woody or if it starts to mound up.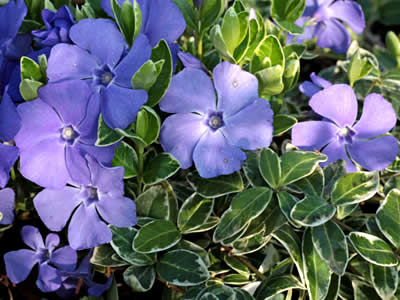 We have a few nice photos for next week. You'll like them.
If you would like to send information and/or photos for the Saturday Gardening Thread, the address is:
ktinthegarden
at g mail dot com
Include your nic unless you want to remain a lurker.


posted by Open Blogger at
12:52 PM
|
Access Comments