« Former Clinton White House Counsel Greg Craig Says He'll Be Indicted Imminently Due to Lying to DOJ About Being a Foreign Agent for Ukraine
|
Main
|
The Morning Report - 4/11/19 »
April 10, 2019
Wednesday Overnight Open Thread (4/10/19)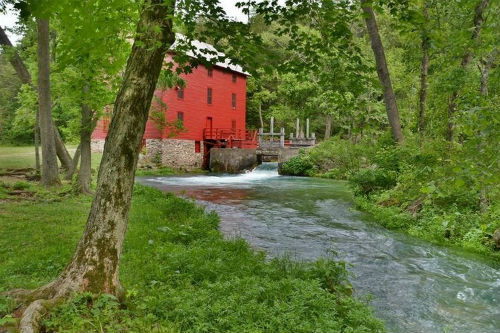 ***
The Quotes of The Day

Quote I

The left believes that almost any means necessary, extra-legal and anti-constitutional or not, are justified to achieve their noble ends. Progressive luminaries at CNN and the New York Times have lectured us that reporters need not be disinterested any more in the age of Trump—or that it might be a crime to shout "lock her up" at a Trump rally. Will those standards apply to coverage of future Democratic presidents?Victor Davis Hanson

Quote II

"It is ridiculous that someone guilty basically of embezzling money [from union members], someone guilty of a felony is responsible for picking the Democrat's presidential nominee," "They try to sweep this under the rug, but they still haven't answered questions about whether this man is going to Milwaukee next year." Tony Zammit
Quote III

"But is diversity our strength? The less we have in common, the stronger we are? Is that true of families? Is it true in neighborhoods or businesses? Of course not. Then why is it true of America? Nobody knows. Nobody's even allowed to ask the question."Tucker Carlson

Quote IV

To the Book Community: Go fuck yourself.

You people aren't a "community". You are a fucking cancer.

People who like to read books? That's a book community. Bullies who exist in a perpetual state of being offended, eager to silence artists, you're scum. Larry Correia
Quotes V-XIX
George Carlin.
***

Because you will be made to care and express those caring feelings. 'Strange Plane' creator Nathan Pyle appears to be pro-life. Here is a response to his latest Tweet.

Hopefully you can understand why people would quite like a clarifying statement. We're creators of content on a very public platform & people want to know whether they're supporting & buying things from someone who believes in the limiting of women's reproductive rights.

I'm not sure how anyone can be pro-life and vote and contribute to Democrats.
***

Are you an angel? If you are, here is your angel name.
***

Recently CBD commented about a self-service kiosk at a McDonald's no where near an airport. I came across the same thing in north central Wisconsin about 6 weeks ago. Walmart has had self checkout aisles for a few years now.
Now the robotic age is hitting Walmart head on.

Offering yet another lesson in how raising the minimum wage can destroy jobs, particularly for the most poorly compensated workers whom activists had intended to help, the Wall Street Journal reported on Tuesday that Wal-Mart is deploying robots to carry out mundane tasks like mopping its floors and tracking inventory as it seeks to cut down on labor costs after raising wages last year, while also expanding into new services like grocery delivery.

Wal-Mart, which is the largest employer in the US, said at least 300 stores will introduce machines that scan shelves for out-of-stock products. Meanwhile, so-called "autonomous floor scrubbers" will be deployed in 1,500 stores, and conveyor belts that automatically scan and sort products as they are loaded off of trucks will more than double to 1,200. Another 900 stores will install 16-foot-high towers that will allow customers to pick up their online grocery orders without interacting with humans.
***

NSFW How not to behave on a plane.
***

He fought the law. He won But has he? The hideous Civil Asset Forfeiture law.

Tyson Timbs won his Supreme Court case in February, but he still doesn't have his Land Rover.

"I want my truck back. I've always wanted it back," says Timbs, whose Land Rover was seized by police in Indiana. They took it after he was arrested for selling a small amount of heroin to undercover cops. He served a period of house arrest and probation for the drug crime — punishments he accepted.

But Timbs never accepted that police were entitled to his $42,000 vehicle, which he'd bought with proceeds from an insurance settlement.
***
I'm from the IRS and I'm from Congress. And we are here to help you. No. Not really.

Just in time for Tax Day, the for-profit tax preparation industry is about to realize one of its long-sought goals. Congressional Democrats and Republicans are moving to permanently bar the IRS from creating a free electronic tax filing system.

Last week, the House Ways and Means Committee, led by Rep. Richard Neal (D-Mass.), passed the Taxpayer First Act, a wide-ranging bill making several administrative changes to the IRS that is sponsored by Reps. John Lewis (D-Ga.) and Mike Kelly (R-Pa).

In one of its provisions, the bill makes it illegal for the IRS to create its own online system of tax filing. Companies like Intuit, the maker of TurboTax, and H&R Block have lobbied for years to block the IRS from creating such a system. If the tax agency created its own program, which would be similar to programs other developed countries have, it would threaten the industry's profits.
***

Hey Honey, hear me out, I need a larger man cave.

Sony's display contains 16 times as many pixels as a 4K television and 64 times as many as a regular 1080p high definition TV, meaning it can show images in far more detail than normal.

This will let viewers stand close to the unit - which is longer than a bus - without its image looking blurred.

One expert said it would likely take decades for 16K tech to filter down to consumer products.

The 63ft by 17ft (19.2m by 5.4m) screen is currently being installed at a new research centre that has been built for the Japanese cosmetics group Shiseido in the city of Yokohama, south of Tokyo. It is so large it will stretch between the first and second floors.
***
The ONT Musical Interlude
Born on this day 10 Apr 1948
Fred Smith, bassist with Television. The group's debut album, Marquee Moon, is often considered one of the defining releases of the punk era. He was the original bassist with Blondie until he replaced Richard Hell when Hell left Television in 1975. via thisdayinmusic.com
***

No word if she was originally from Florida. Genius Award Winner.

Woman who had sex with dog jailed for robbing bank after sick bestiality conviction
A WOMAN who was the first person to be convicted under new animal sex laws has now been arrested for robbing a bank.
***

Not all teens are selfish. Tonight's Feel Good Story of The Day.

A group of teenagers in South Brunswick, New Jersey, taught a 5-year-old boy with autism how to ride a skateboard on his birthday.
***

Tonight's ONT has been brought to you by Military Response.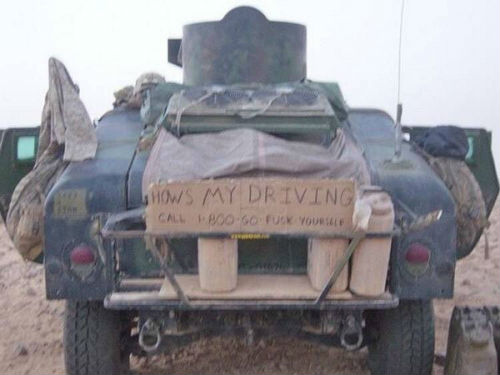 Notice: Posted with permission by the Ace Media Empire and AceCorp, LLC, no animals were injured in the making of this ONT. Valu-Rite may or may not have been consumed. Guesses can be sent to petmorons at the gmail thingy.

posted by Misanthropic Humanitarian at
10:02 PM
|
Access Comments