« I Me Mine: Obama Breaks His Own Record and References Himself 392 Times in New Berlin Speech
|
Main
|
The Morning Report - 4/10/19 »
April 09, 2019
Tuesday Overnight Open Thread (4/9/19)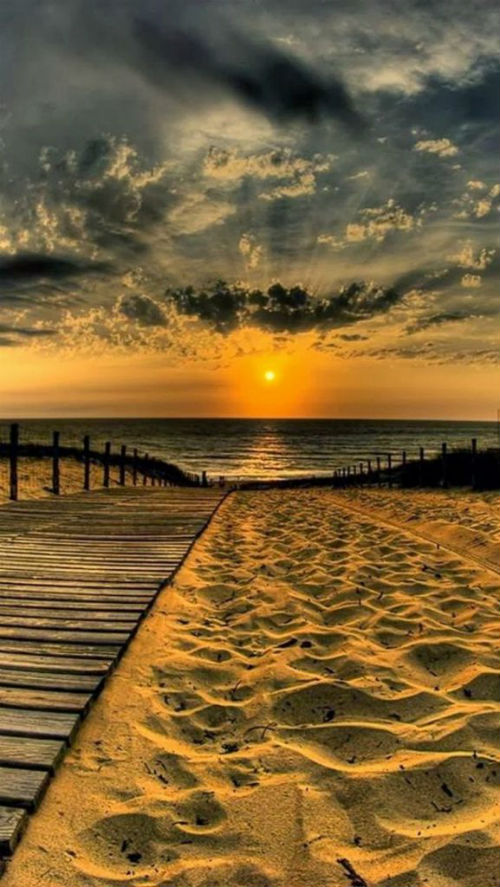 ***
The Quotes of The Day

Quote I

The US-Israel relationship is one of the most important relationships that we have on the planet, and that relationship, if it is successful, must transcend partisanship in the United States, and it must be able to transcend a prime minister who is racist [sic], as he warns against Arabs coming to the polls [sic], who wants to defy any prospect for peace as he threatens to annex the West Bank [sic], and who has sided with a far-right racist party in order to maintain his hold on power [sic]. Robert Francis O'Rourke

Quote II

One of the things I do worry about sometimes among progressives in the United States . . . is a certain kind of rigidity where we say, 'Uh, I'm sorry, this is how it's going to be,' and then we start sometimes creating what's called a 'circular firing squad,' where you start shooting at your allies because one of them has strayed from purity on the issues. And when that happens, typically the overall effort and movement weakens." Former President Barack Obama

Quote III

The truth of the matter is Jones has a right to his opinions, no matter how outlandish. That he discomfited the suffering is truly unfortunate. But our newfound instinct to make symbols of survivors in our roiling political debates about such things as gun control transforms them into public figures in the contested terrain of political speech. Declaring these folks to be off-limits is a misuse of pathos. Victims used to mourn in private. Attorney Norm Pattis

Quote IV

"I do think that the news cycle influences how administrations and politics are covered now but I think there is some great journalism going on. I would love a few more really deep and thoughtful policy discussions and maybe a little less time devoted to the tweet of the day and the obnoxious behavior," Katie Couric
***

I've been saying this for years, cutoff remittance payments made by illegal aliens. Also start raiding businesses make it hard on the employers.

The White House is planning on targeting remittance payments made by illegal immigrants in the wake of an ongoing migrant flood at the U.S. southern border, a senior administration official told reporters Tuesday.

The plans to target remittance payments come amid a broader shakeup at the Department of Homeland Security (DHS) and future executive actions designed to curb illegal immigration. The situation at the southern border has escalated in recent weeks, with thousands of migrants arriving daily to claim asylum.
***

I enjoy it when witnesses don't sit there with their tail between their legs when grilled by Congress. Candace Owens doesn't play the subservient witness in front of Congress.

"I think it's pretty apparent that Mr. Lieu believes that black people are stupid and will not pursue the full clip…That was unbelievably dishonest…I'm deeply offended by the insinuation of revealing that clip without the question that was asked of me."
***

The ONT is always looking out for you. Tonight is no different. Are you overdosing on caffeine?

When I gave up caffeine, the first day was like a scene out of Trainspotting. Picture a grown man balled up on the couch, sweating in November, on the cusp of vomiting, head split right in two. Then a low-grade headache that lasted for a week set in. But I was also sleeping sounder and longer, and, despite a few mornings with a serious coffee craving, I felt better. I didn't have as much of an afternoon slump, and I was less irritable—I was using my car horn less, and I didn't feel as annoyed by things not going exactly how I planned. Within a few weeks, I'd lost four pounds. I've been off the stuff ever since.

Caffeine can indeed be a great thing, but it can also work against you. Your experience with the drug depends on your biology and how much of it you take in. Before I decided to give up caffeine for good, I was drinking upward of three cups a day. But conversations with people much smarter than myself—biochemists, nutritionists, sleep experts, neurologists—led to me to believe that I was overdoing it at a rate that was bad for my health, sleep, disposition, and performance.
***

Showing off on social media usually never a good idea.

A Miami social media influencer who flaunted designer bags and her red Lamborghini online has been arrested by Colombian authorities for her family's alleged massive money laundering scheme.

Colombia-born Jenny Ambuila, 26, lived a lavish lifestyle in Miami frequently posting her designer digs, expensive car, and her luxury vacations in Europe on Facebook and Instagram.

But her jet-set fairy tale lifestyle came to a bitter end when she was arrested on Friday along with her father Omar Ambuila and mother Elba Chara and another customs official while on vacation in Colombia.
***
***

They had it coming. Or did they?

Sweet Christ, vindication!

How long has it been? Years? No, decades. If hope is the thing with feathers, I was a plucked bird. Long ago, I surrendered myself to the fact that the horrible, horrible private-school parents of Los Angeles would get away with their nastiness forever. But even before the molting, never in my wildest imaginings had I dared to dream that the arc of the moral universe could describe a 90-degree angle and smite down mine enemies with such a hammer fist of fire and fury that even I have had a moment of thinking, Could this be a bit too much?
***
Saudi Arabia is working on a nuclear reactor.

A small, experimental nuclear reactor being constructed by Argentina's state-backed nuclear company INVAP at Saudi Arabia's King Abdulaziz City for Science and Technology in Riyadh has spurred renewed concerns about Saudi leadership's intentions for the program, CNN reported on Sunday, even as its development zips along at a brisk pace.

According to CNN, former director for nuclear inspections at the International Atomic Energy Agency Robert Kelley described progress on the reactor (just three months since it was announced) as "expeditious" and said it could operational within "nine months to a year." However, he downplayed concerns that the reactor in Riyadh could be used to create a nuclear weapon, telling CNN it would take a century to enrich enough plutonium.
***

Is this the perfect mosquito repellent?
Survey says: No!
Researchers in Malaysia published a study last month that suggests that the Skrillex song "Scary Monsters and Nice Sprites" is able to affect mosquito behaviour. According to their research, the insects bit less and refrained from mating when the song was played.

But would it really be worthwhile to disturb a peaceful summer evening with loud dubstep, just to annoy some mosquitoes?
I know it would keep me away.
***

Institutions of higher learning are producing nothing more than indebted scolds.

Michigan State Students Filed Bias Incident Reports Over Some Really Petty Things.

"A student complains twice in three days that someone posted a cartoon making fun of liberals in a residence hall and it offended her."
***

Want your kids to move out of your house or not return? Don't move to Miami.

You know how you thought you were going to eventually move out of your old bedroom and branch out on your own? Maybe move into a Brickell high rise or a townhouse in Kendall?

You're not going anywhere. And why would you want to?

In a MagnifyMoney study of 50 large cities across the U.S., Miami was named one of the top cities in which adults 25-40 still live at home.

In fact Miami was no. 2 on the list with 27 percent of adults 25-40 still sharing space with Mami and Papi. Only Riverside, California, had more adults living at home (28 percent) The rest of the top 10 are Los Angeles; New York City; San Antonio; New Orleans; Philadelphia; Providence, Rhode Island; Baltimore; and Orlando.
***
The ONT Musical Interlude
9 Apr 1932
American singer-songwriter Carl Perkins who had the 1956 US No.2 & UK No.10 single 'Blue Suede Shoes.' Perkins' songs were recorded by Elvis Presley, The Beatles and Johnny Cash. Paul McCartney claimed that "if there were no Carl Perkins, there would be no Beatles." Perkins died on 19th Jan 1998 aged 65. via thisdayinmusic.com
&&&
***

Heart in right place? Yes. Method of operation? Genius Award Winner.

Police are investigating after a field was doused with gasoline and set on fire in Ridgefield on Saturday.

The town of Ridgefield said 24 gallons of gasoline were poured on the field at Governor Park in an attempt to "dry the field quicker."

The town plans to excavate the infield, place dirt in a safe container and add fresh, clean soil to the field.

A Ridgefield High School baseball game was delayed as a result of the incident.
***

Using one's job to enrich the life of another, Tonight's Feel Good Story of The Day.

Liz Smith always wanted to be a mom but her health insurance did not cover in-vitro fertilization. The Director of Nursing at Brighton's Franciscan Children's Hospital never thought her dream would be realized in the most unlikely place: her work.

Little Giselle was less than two pounds at birth. The tiny blue-eyed girl was born to a drug-addicted mother who could not care for her.
***

Tonight's ONT has been brought to you by Respectful Graffiti.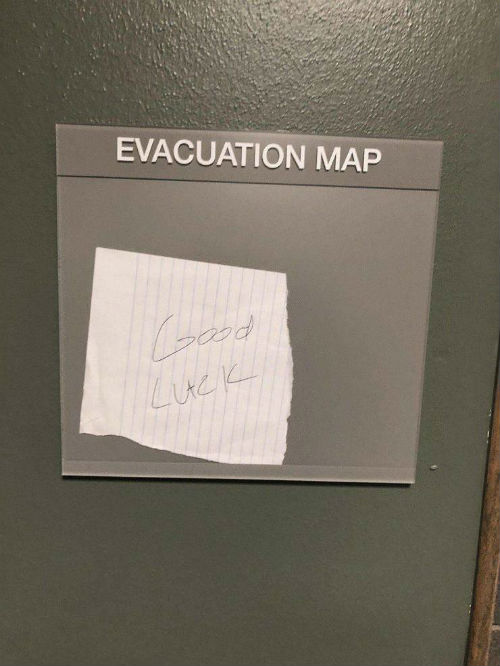 Notice: Posted with permission by the Ace Media Empire and AceCorp, LLC. Where peace, love and understanding is a way of life.

posted by Misanthropic Humanitarian at
10:02 PM
|
Access Comments