« Gun Thread: Handloading and Accuracy as a Training Tool [Weasel]
|
Main
|
The Morning Report - 4/1/19 »
March 31, 2019
Sunday Overnight Open Thread (3/31/19)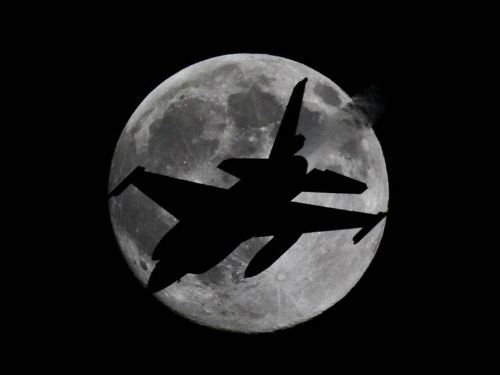 ***
The Quotes of The Day

Quote I

"Individuals and institutions that receive research funding from the federal government must be scrupulous in conducting research for the common good and rigorous in rooting out fraud. May this serve as a lesson that the use of false or fabricated data in grant applications or reports is completely unacceptable." Matthew G.T. Martin, the U.S. attorney for the Middle District of North Carolina.

Quote II

"And I'm telling you right now, we as Americans on most of the core issues, on so many of them, we actually agree. Gun owners and non-gun owners agree we need to have universal background checks and close so many of those loopholes. And the NRA does not represent their membership because their membership agrees with closing those loopholes." Sen. Cory Booker (D-NJ)

A serious question for Senator Spartacus. Exactly what loophole did Adam Lanza jump through?

Quote III

"We all want progress, but if you're on the wrong road, progress means doing an about-turn and walking back to the right road; in that case, the man who turns back soonest is the most progressive." C.S. Lewis

Quote IV

"My point is the extreme left of the Democratic Party, they have so much anger and hatred directed at the president that we're going to see the Democrats move forward with impeachment, whatever the evidence, that's why you're seeing Democrats like Congressman Nadler say, 'Don't worry about crimes. Our focus is not on crimes. That's Bob Mueller's focus. Our focus is broader.' What their focus is is politics." Sen. Ted Cruz (R-TX)
***
***

Lately, the news has had stories about the National Popular Vote movement. Who is bankrolling this movement?

The nonprofit organization building a coalition of states that favor choosing the president by popular vote promotes itself as nonpartisan, but is financed by millions of dollars from left-leaning groups.

Some of the leaders of the movement are prominent Republicans, and most of the funding for the nonprofit, National Popular Vote Inc., has come from a wealthy Democrat and a billionaire independent.

However, many large, liberal organizations back the movement, according to the Capital Research Center, a conservative investigative think tank that monitors nonprofits. It gathered donor information on National Popular Vote Inc. using a commercial database.

The Jennifer and Jonathan Allan Soros Foundation, for example, gave $1 million to the nonprofit in 2011.

Jonathan Soros, 49, heads an investment firm and is the son of George Soros, a hedge fund manager known for financing left-leaning causes around the world. Although the Soros Foundation does not publicly list contact information, The Daily Signal sought comment through the George Soros-backed Open Society Foundations.
If your answer was a Soros. Ding,ding, ding, ding, you're a winner.
***

The shit they come up with in the faculty lounge. Modern Monetary Theory (MMT)

Here's an explanation of what MMT is and why people are so interested in it.

Countries can create and spend their own money, and that on its own is not a bad thing
In traditional economics, the notion of printing money to solve a country's problems is almost universally regarded as a bad idea. Yet MMT proposes that money creation ought to be a useful economic tool, and that it does not automatically devalue the currency, lead to inflation, or economic chaos.

Guess who backs this?
***
Chris Rock on Jussie "Faker" Smollett.

***

Spoiled bastards of over indulgent parents have their way again. We only tolerate what feels safe.

Erik Prince founded and once ran the private military firm, Blackwater. The firm no longer exists under that name because, among other things, some of its people were implicated in and eventually convicted of the killing of fourteen Iraqi civilians. Prince is at the moment best known for his connections to President Trump, which drew him into Robert Mueller's investigative web.

Prince avoided indictment, but he could not avoid the protesters who shut down his talk at Wisconsin's Beloit College this week.

This story is in some ways the same as all the rest. Beloit's Chapter of Young Americans for Freedom invited Prince. Students felt "unsafe" because members of the firm Prince headed killed people in Iraq twelve years ago. Let's not belabor the point that this nebulous idea of safety could in principle be extended to any number of speakers with tenuous connections to ventures that possess a military component. The only threat to public safety that resulted from Prince's invitation to campus came from one of his liberal critics. That student was briefly banned from campus over social media posts that Beloit College deemed intimidating.
***
While we are discussing our future, don't tell them to grow up.

A Wake Forest University student has received death threats and been called a "Nazi" on Twitter for mocking the university's outsized response to a "build a wall" joke on Instagram.

Other Twitter users "called my employer and my school, found my Facebook and LinkedIn accounts, reported my twitter [for violation of terms], and have actively been advocating for me to get fired and expelled," Jordan Lancaster told The College Fix in a Twitter message.

Lancaster expressed an unpopular view about Wake Forest's decision to investigate the "deeply offensive" image for a fake student government campaign.

The image said the non-candidate "wants to build a wall" between the university and its crosstown rival Winston-Salem State University, which is historically black. "And he'll make them pay for it."
***

Who will investigate the investigators? Dems want to know.
***

Justices Gorsuch and Kavanaugh do not march in lockstep together.

U.S. Supreme Court Justices Brett Kavanaugh and Neil Gorsuch found themselves on opposing sides again in a case involving the delayed the execution of a cop killer.

For the third time in the current high court session, President Trump's judicial appointees reached decisions that did not concur, seeming to punch a hole in the left's narrative that the president's nominees would quickly swing the Supreme Court to the extreme right.
***
Contributing to the death of an innocent man earns a 20 year sentence.

A California man was sentenced Friday to 20 years in prison for making bogus emergency calls to authorities across the U.S., including one that led police to fatally shoot a Kansas man following a dispute between two online players over $1.50 bet in the "Call of Duty: WWII" video game.

U.S. District Judge Eric Melgren sentenced Tyler R. Barriss, 26, under a deal in which he pleaded guilty in November to a total of 51 federal charges related to fake calls and threats.
***

Let's pass a draconian law where we have no positive solutions. Everything you need to know about New York's plastic bag ban.
***

A problem most of us have never known and our children will never face. What's it like to grow up with more money than you will ever spend.

Abigail Disney, 59, is an activist and Emmy-winning documentary filmmaker. She is also the granddaughter of Roy O. Disney, co-founder of The Walt Disney Company, making her an heiress to the Disney family fortune (she declines to say how much she inherited, but has given away over $70 million since she turned 21). Raised in North Hollywood, California, with three siblings, she has a doctorate from Columbia and currently lives in New York. Here, she talks about the paradoxes of growing up in tremendous wealth;
***
The ONT Musical Interlude
Born on this day 31 Mar 1948
English guitarist Mick Ralphs from Mott The Hoople, who had the 1972 UK No.3 & US No.37 single 'All The Young Dudes' which was written for them by David Bowie. Other hits include, 'All the Way from Memphis' and 'Roll Away the Stone'. He joined Bad Company who had the 1974 UK No.15 & US No.5 single 'Can't Get Enough'. via thisdayinmusic.com
Tonight's song written by Ralphs was originally recorded by Mott The Hoople.
Born on this day 31 Mar 1955
Angus Young, Scottish-born Australian guitarist with AC/DC, known for his energetic performances and schoolboy-uniform stage outfits. 1980 UK No.36 single 'Whole Lotta Rosie' and 1980 UK No.1 & US No.14 album Back In Black. AC/DC are the fifth-best-selling band in US history with over 70 million albums sold. via thisdayinmusic.com
***

My, your breath smells nice. But, you're still a Genius Award Winner.

Authorities in South Carolina say a man sprayed Axe body spray in his mouth to cover the smell of alcohol as deputies approached during a traffic stop.

The State newspaper reports that Spartanburg County sheriff's deputies stopped 49-year-old Efren Mencia-Ramirez on Saturday night after they say he sped past a deputy on Interstate 85 and swerved into another lane.

The incident report says there was a 12-pack of beer on the floor and 10 of the beers were nearly empty. The report says Mencia-Ramirez had an open bottle between his legs, exhibited signs of intoxication and failed field sobriety tests.
***
Tonight's Feel Good Story of The Day, 1st Runner Up.

An Arizona homeowner shot and killed a suspected intruder and injured another man when the duo tried to break into a house Saturday, police said.

Michael Ahumada, 34, was killed when he and another unidentified man tried to break into a home in Phoenix just after 1 a.m. Saturday, police told FOX10 Phoenix.

"That's when the homeowner shot them. One of them passed away from their injuries and the other was taken to the hospital," Phoenix Police Sgt. Jamie Rothschild said, adding that anyone with information regarding the incident should contact authorities.
***
He's been featured before. Once again Gary Sinise is involved in Tonight's Feel Good Story of The Day.

Gary Sinise Gives a Smart Home to Ex-Green Beret Who Lost Both Legs in Afghanistan

A Tucson native and former Green Beret who lost both his legs in Afghanistan knows what it's like to get back on his feet after a fall. What this ex-soldier might not have expected after returning home, though, was an incredibly helping hand from a famous celebrity.

Sergeant 1st Class Caleb Brewer enlisted in the U.S. Army Reserves in 2005 and joined the Green Berets in 2012. During a deployment to Afghanistan in 2015, he was severely injured in combat, and both of his legs were severed. He suffered from infections, blood clots, and a traumatic brain injury. Yet, despite all his injuries, the soldier survived. Brewer retired in 2016.
***

Tonight's ONT has been brought to you by Oh Shit Moments.

Notice: Posted with permission by the Ace Media Empire and AceCorp, LLC. The views expressed here are neither endorsed by the Ace Media Empire, AceCorp, LLC and the Surgeon General.
Weekly commenter stats for week of 3-31-2019
Top 10 commenters:
1 [620 comments] 'Christopher R Taylor' [87.03 posts/day]
2 [488 comments] 'Miklos, on wine at the moment'
3 [445 comments] 'logprof'
4 [426 comments] 'rickb223'
5 [421 comments] 'Insomniac'
6 [393 comments] 'Mike Hammer, etc., etc.'
7 [388 comments] 'willow'
8 [386 comments] 'flounder, rebel, vulgarian, deplorable, winner'
9 [375 comments] 'Mark Andrew Edwards, buy ammo'
10 [365 comments] 'ace'
Top 10 sockpuppeteers:
1 [479 names] 'Miklos, on wine at the moment' [67.24 unique names/day]
2 [72 names] 'mindful webworker - take those papers out of daddy's wallet and send them to 74005-1215 USA'
3 [60 names] 'Axeman'
4 [57 names] 'Blue Hen'
5 [45 names] 'LeftCoast Dawg'
6 [39 names] 'Meade Lux Lewis'
7 [34 names] 'wth'
8 [33 names] 'That irredeemable guy who always says...'
9 [30 names] 'Cuthbert the Witless'
10 [28 names] 'freaked'
Honorable Mention:
16 [22 names] 'ace'


posted by Misanthropic Humanitarian at
09:20 PM
|
Access Comments